THE SITUATION: You're dreaming of cake. You NEED cake. Because cake is fantastic.
THE PROBLEM: Baking a cake takes *F*O*R*E*V*E*R.
THE SOLUTION: A super-easy, COOKIE BUTTER–FILLED cake you can make in the microwave in TWO MINUTES!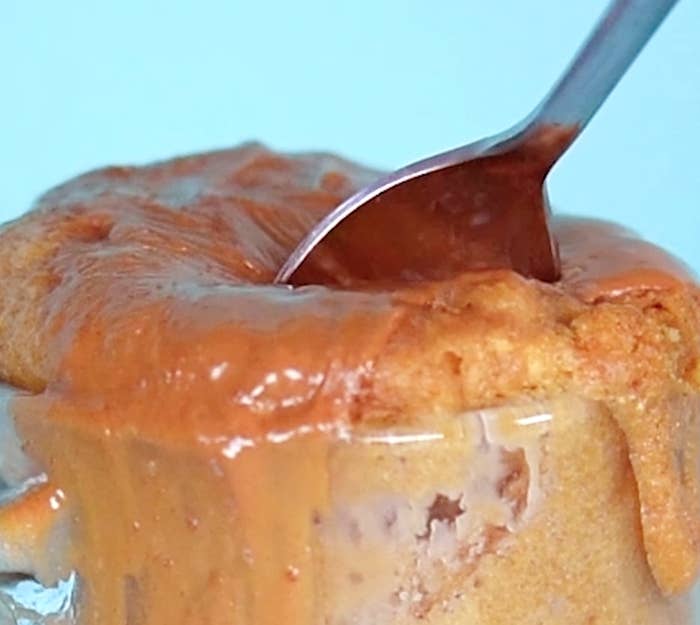 Two-Minute Cookie Butter Mug Cake
Makes 1 serving
INGREDIENTS
2 tablespoons unsalted butter, melted
2 tablespoons cookie butter
1 teaspoon vanilla extract
1 large egg
2 tablespoons granulated sugar
4 tablespoons all-purpose flour
Pinch of salt
1/4 teaspoon baking powder
PREPARATION
Combine all ingredients in a mug that holds at least 12 ounces (most mugs do). Stir together with a fork to form a thick, lumpy batter. Microwave on high until puffed and cooked through, about 90 seconds.
Eat immediately. (Probably with more cookie butter on top.)
Just dump all the ingredients into a mug.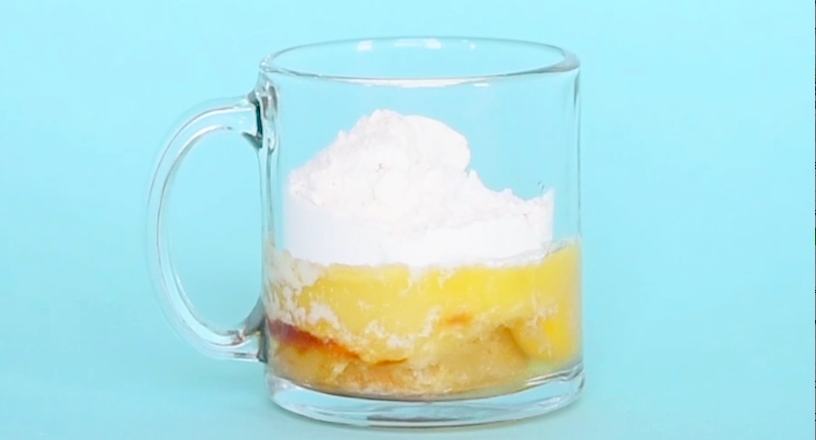 Stir.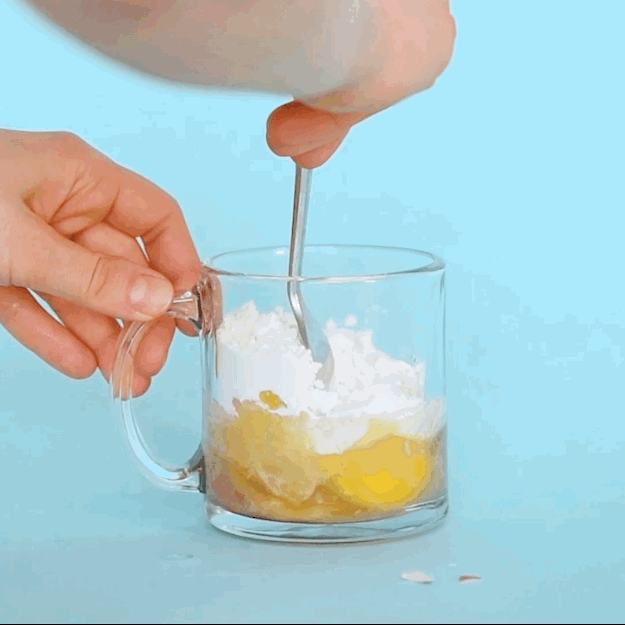 Microwave on high for 90 seconds.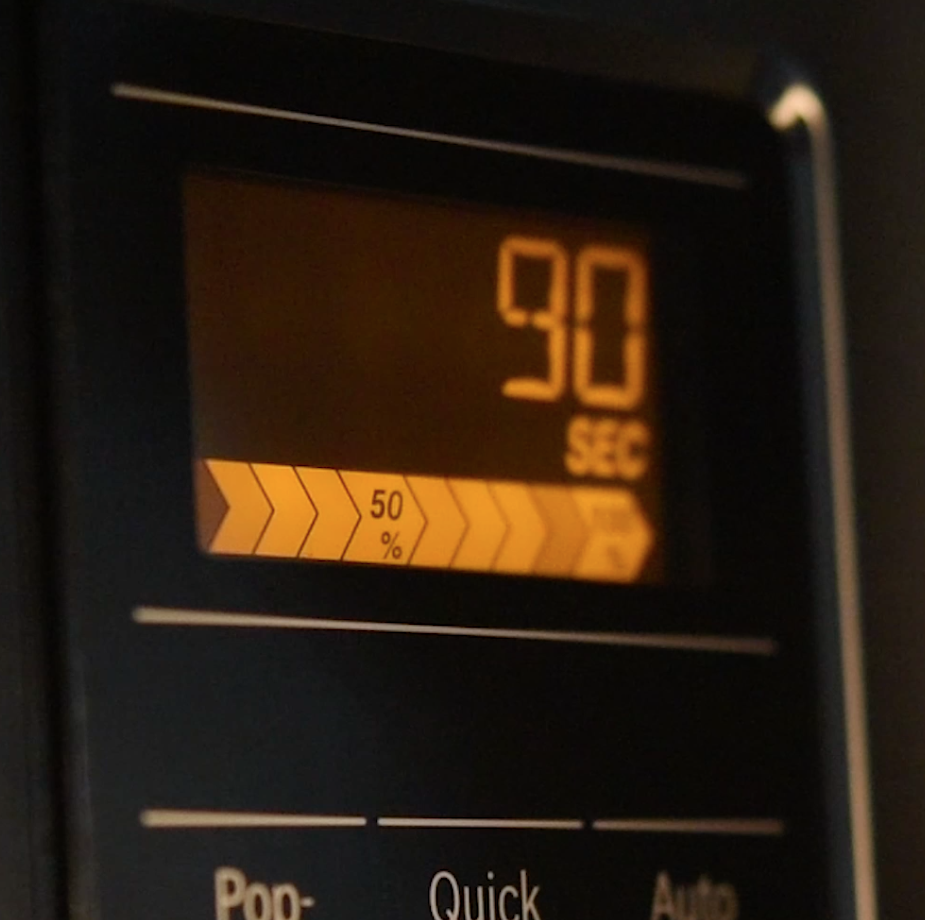 MARVEL.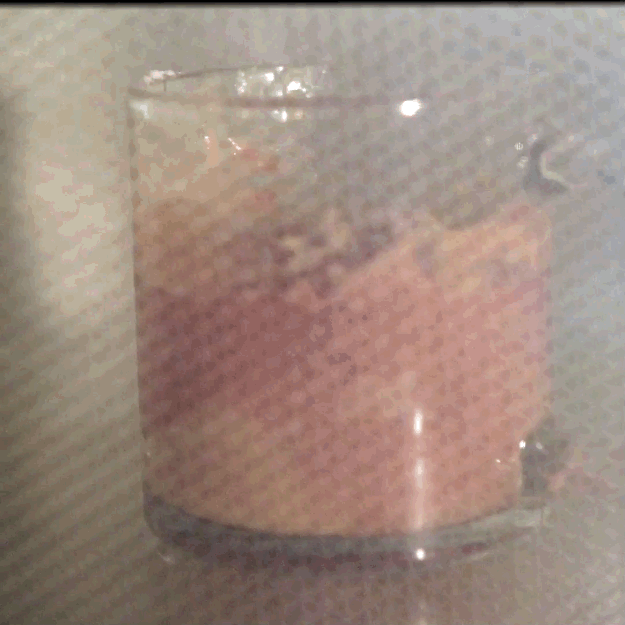 DIG IN.