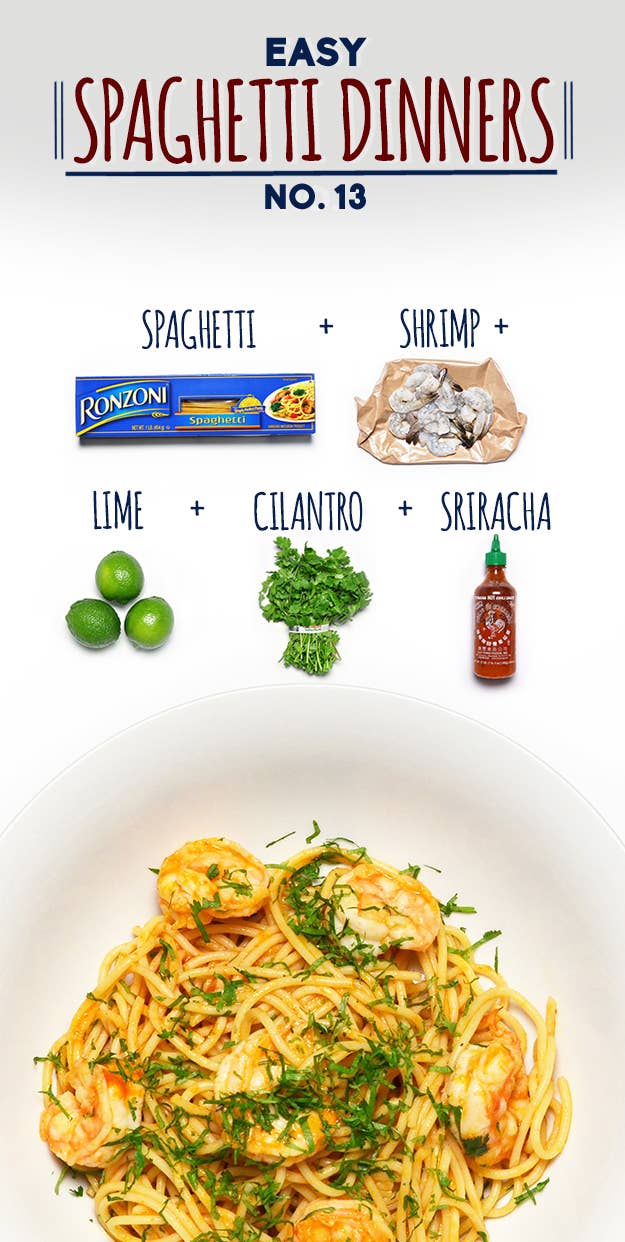 Spaghetti with Sriracha Shrimp, Cilantro and Lime
Serves 4
Recipe by Rebekah Peppler
INGREDIENTS
1 lb spaghetti
3 tablespoons olive oil
1 lb shrimp, peeled and deveined, tails removed
3 tablespoons sriracha
juice of 2 limes
1/4 cup cilantro leaves, chopped
kosher salt and freshly ground pepper, to taste
PREPARATION
Cook 1 lb spaghetti according to package directions, until al dente. Drain through a colander, reserving about a cup of the pasta water.
In a large skillet, heat 3 tablespoons olive oil over medium heat, and shrimp . Season with just a little bit of salt and pepper (there's lots of seasoning in the garlic-chili sauce, so be careful not to overdo it!). Cook until the shrimp are pink and start to curl, about 3 minutes, flipping halfway through.When shrimp are cooked, add sriracha and toss to coat the shrimp. Add the cooked spaghetti, 1/4 cup of the reserved pasta water, chopped cilantro (reserving about a tablespoon for garnish), and the juice of 2 limes. Toss until combined.
Transfer to a serving bowl and sprinkle with the remaining cilantro.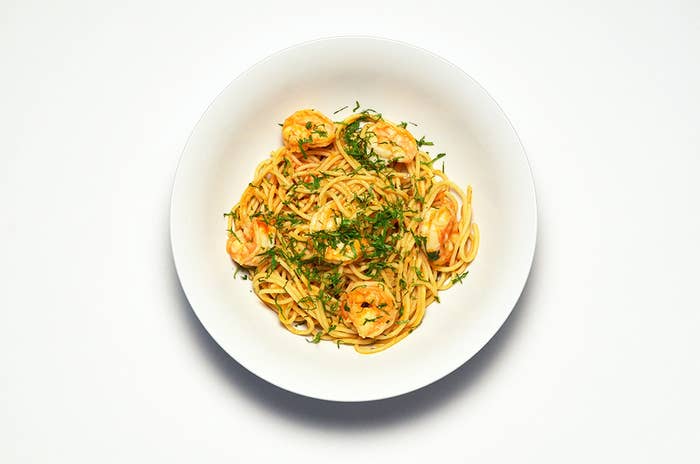 For this recipe, you'll need a 12-inch skillet and a large pot to cook the pasta.