How To Make Spaghetti With Sriracha Shrimp, Cilantro, And Lime
Yet another reason why Sriracha is the king of the condiments. Check out more easy spaghetti dinners here.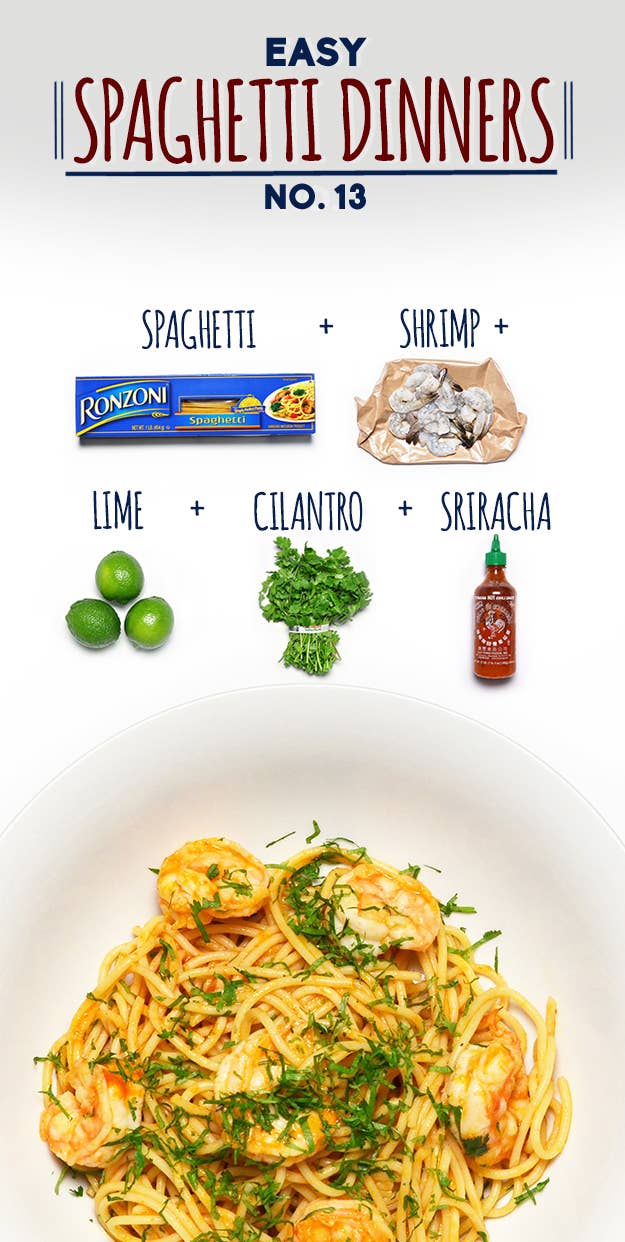 Spaghetti with Sriracha Shrimp, Cilantro and Lime
Serves 4
Recipe by Rebekah Peppler
INGREDIENTS
1 lb spaghetti
3 tablespoons olive oil
1 lb shrimp, peeled and deveined, tails removed
3 tablespoons sriracha
juice of 2 limes
1/4 cup cilantro leaves, chopped
kosher salt and freshly ground pepper, to taste
PREPARATION
Cook 1 lb spaghetti according to package directions, until al dente. Drain through a colander, reserving about a cup of the pasta water.
In a large skillet, heat 3 tablespoons olive oil over medium heat, and shrimp . Season with just a little bit of salt and pepper (there's lots of seasoning in the garlic-chili sauce, so be careful not to overdo it!). Cook until the shrimp are pink and start to curl, about 3 minutes, flipping halfway through.When shrimp are cooked, add sriracha and toss to coat the shrimp. Add the cooked spaghetti, 1/4 cup of the reserved pasta water, chopped cilantro (reserving about a tablespoon for garnish), and the juice of 2 limes. Toss until combined.
Transfer to a serving bowl and sprinkle with the remaining cilantro.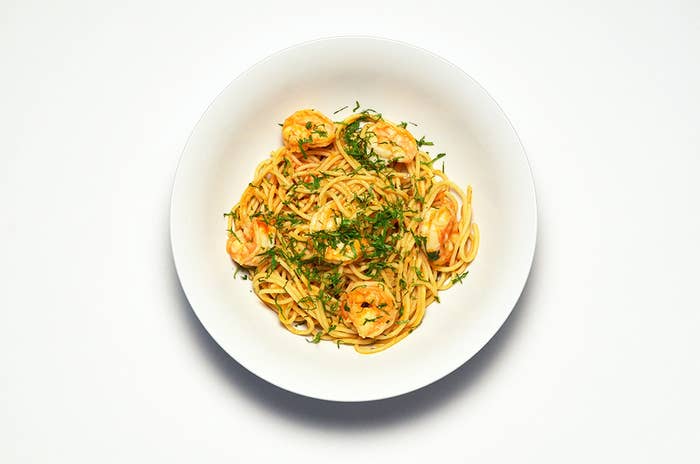 For this recipe, you'll need a 12-inch skillet and a large pot to cook the pasta.