How To Make Spaghetti With Corn, Ham And Ricotta Salata
Frozen corn is the Grocery Gods' way of keeping just a little bit of summer alive, all year long. Check out more easy spaghetti dinners here.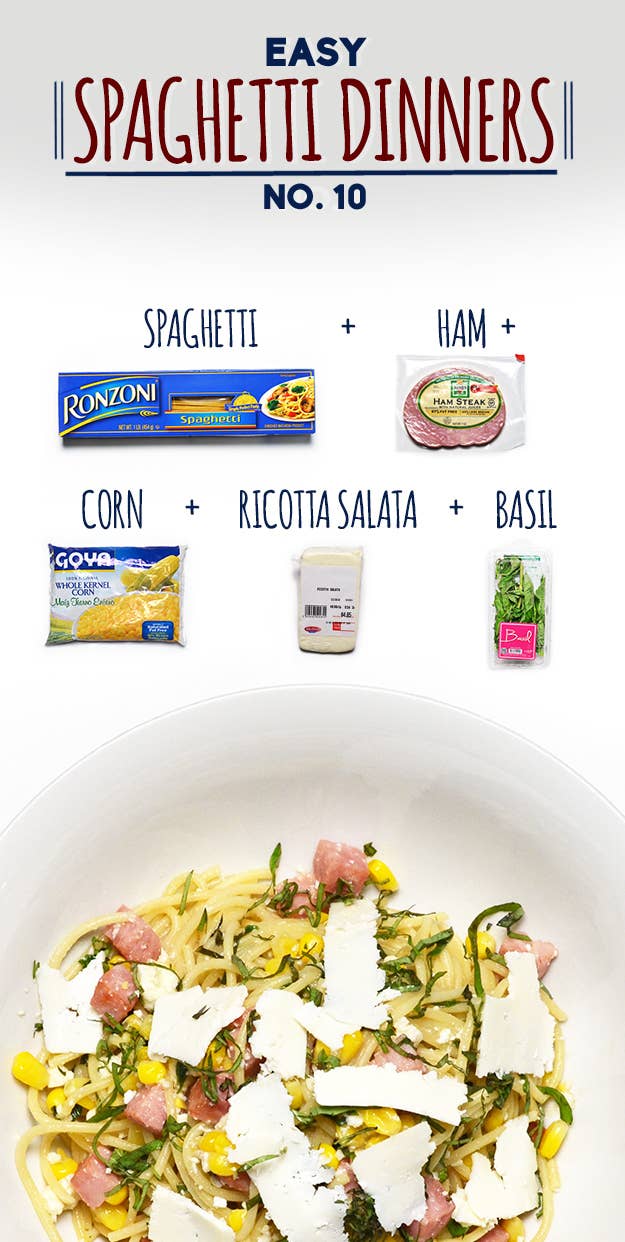 Spaghetti with Corn, Ham and Ricotta Salata
Serves 4
Recipe by Rebekah Peppler
INGREDIENTS
1 lb spaghetti
2 tablespoons unsalted butter
1 lb ham steak, cut in 1/4-inch cubes
1 cup frozen corn
1 cup shaved ricotta, divided
1/4 cup basil leaves, thinly sliced in ribbons
kosher salt and freshly ground pepper, to taste
PREPARATION
Cook spaghetti according to package directions, until al dente. Drain through a colander, reserving about a cup of the pasta water.
In a large skillet over medium heat, melt 2 tablespoons unsalted butter, then add diced ham and cook until the ham is starting to brown, about 5 minutes, moving the ham around the pan occasionally. Add 1 cup frozen corn kernels and cook until the corn is thawed and warmed through, about 2 minutes. Add the pasta, 3/4 cup shaved ricotta salata and 1/4 cup of the reserved pasta water. Season with salt and pepper, and toss to coat.
Transfer to a serving bowl, and garnish with basil ribbons and an additional ¼ cup shaved ricotta salata.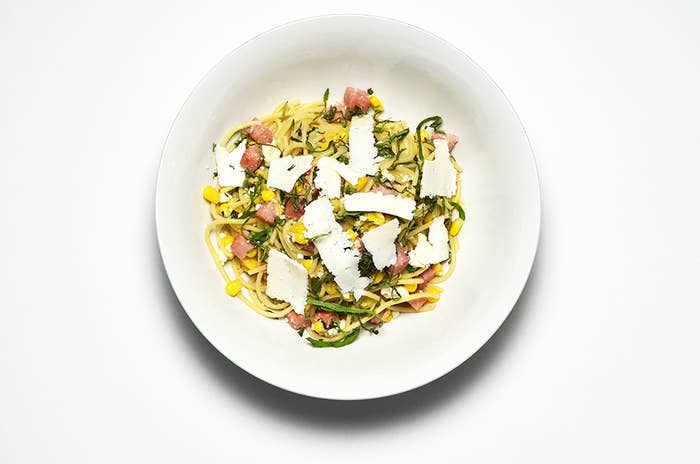 For this recipe, you'll need a 12-inch skillet and a large pot to cook the pasta.