How To Make Spaghetti With Chicken, Kale, And White Beans
The "chicken noodle" minus the "soup." Check out more easy spaghetti dinners here.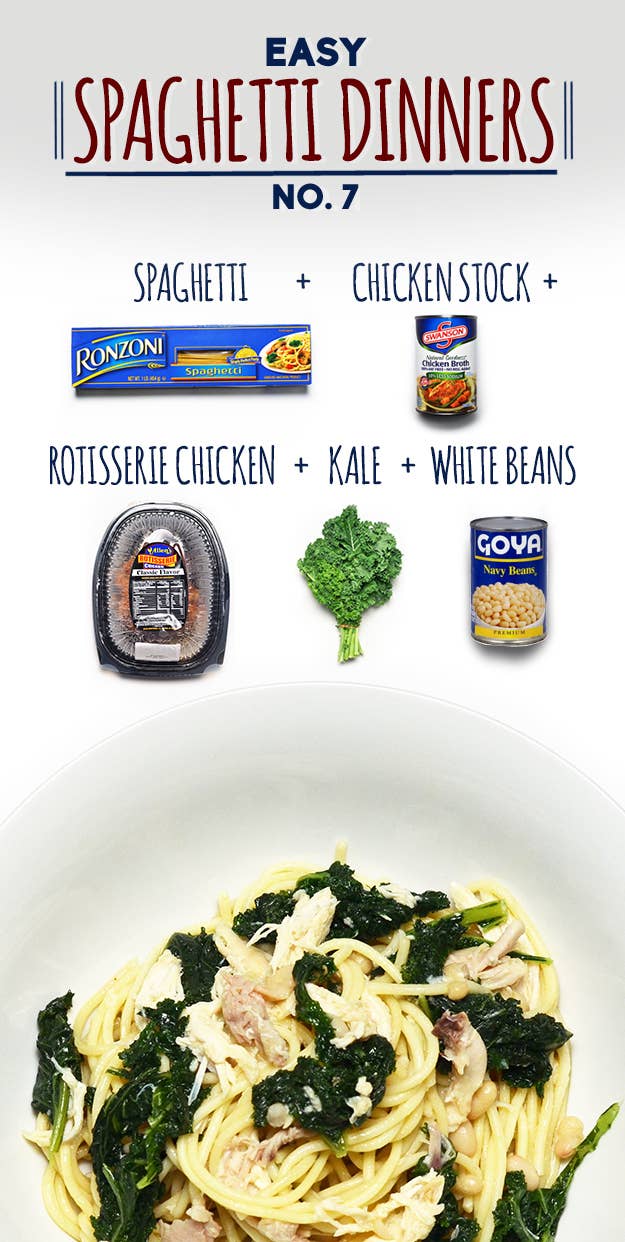 Spaghetti with Chicken, Kale and White Beans
Serves 4
Recipe by Rebekah Peppler
INGREDIENTS
1 lb spaghetti
1 cup low-sodium chicken stock
4 cups kale, coarsely chopped
1 15-oz. can white beans, drained and rinsed
1 rotisserie chicken, meat picked and skin removed
kosher salt and freshly ground pepper, to taste
PREPARATION
Cook spaghetti according to package directions, until al dente. Drain through a colander.
In a large sauté pan with a lid, bring 1 cup chicken stock to a boil, then reduce to a simmer. Add kale, cover, and steam for about 2 minutes, until the kale is wilted and soft. Add shredded chicken and drained beans and continue to heat for about a minute, until chicken is warmed through. Stir in the cooked pasta, season with salt and pepper and serve.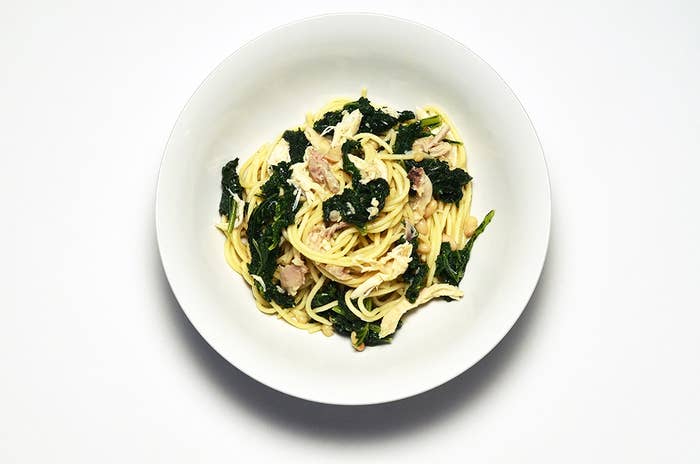 For this recipe, you'll need a large sauté pan with a lid and a large pot to cook the pasta.