How To Make A Spaghetti Frittata With Vidalia Onion, Spinach, And Smoked Gouda
Yes, that means a pan full of spaghetti trapped inside a mass of eggy, cheesy goodness. Check out more easy spaghetti dinners here.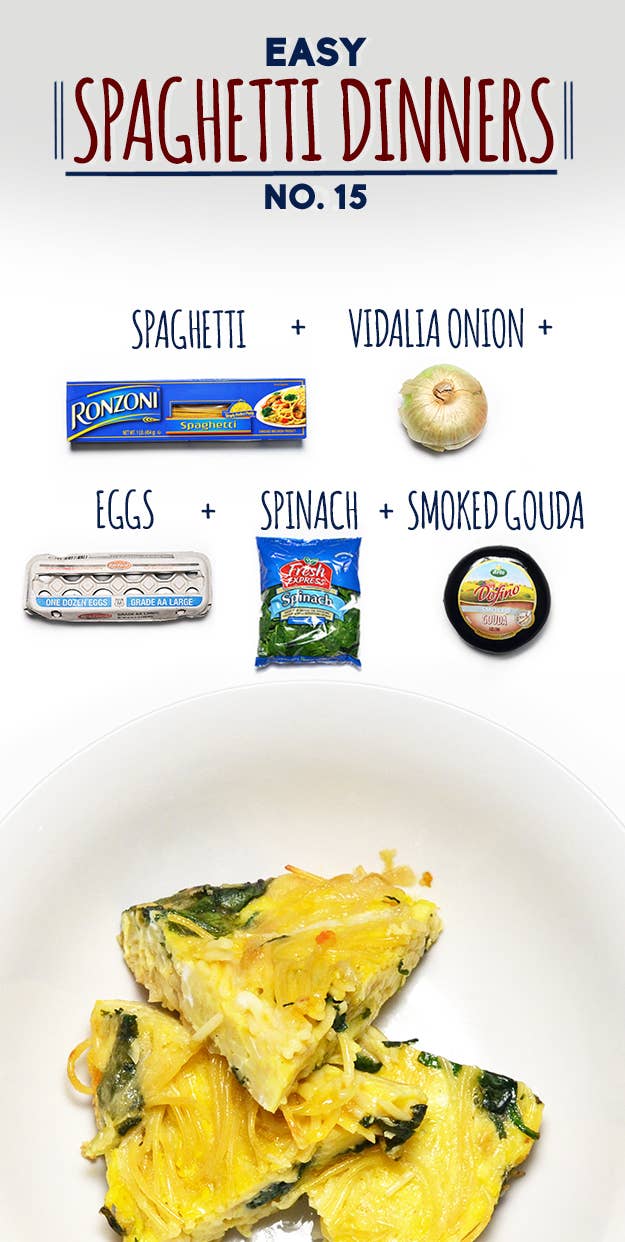 Spaghetti Frittata with Vidalia Onion, Spinach and Smoked Gouda
Serves 4
Recipe by Rebekah Peppler
INGREDIENTS
1 lb spaghetti
1/4 cup (1/2 stick) unsalted butter
1 large (or 2 small) Vidalia onion, thinly sliced (about a cup)
3 cups fresh spinach, packed
1 cup smoked gouda, grated
10 eggs
kosher salt and freshly ground pepper, to taste
PREPARATION
Cook spaghetti according to package directions, until al dente. Drain through a colander.
Preheat oven to 350°F. In a large cast iron skillet (or a large ovenproof, nonstick sauté pan), melt unsalted butter over medium-low heat. Add sliced onion, season with salt and pepper, and cook until onions are soft, about 6 minutes. Add fresh spinach, toss to wilt the spinach, then stir in the cooked spaghetti and 1 cup grated smoked gouda. Whisk together 10 eggs, salt and pepper and pour over the spaghetti mixture. Bake at 350°F until the eggs are set, about 20 minutes.
Cool slightly, then cut into wedges to serve.