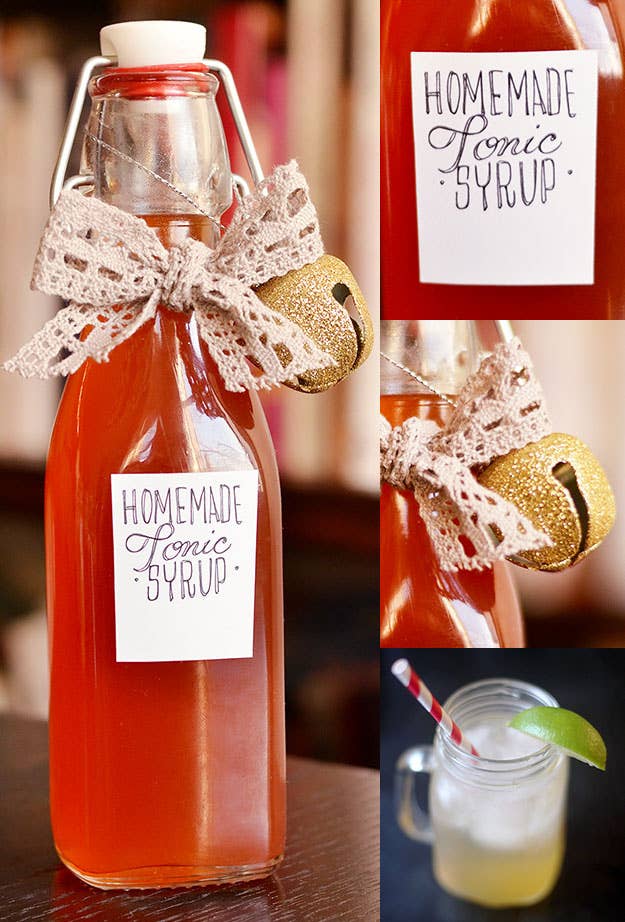 Homemade Tonic Syrup
Adapted from the New York Times.
Makes 4–5 cups, enough to fill 4, 8.5-ounce swing bottles (pictured here)
INGREDIENTS
4 tablespoons cinchona bark flakes
1 cup (about 5 stalks) sliced lemongrass
Zest and juice of 1 lime
Zest and juice of 1 large grapefruit
24 juniper berries
4 teaspoons citric acid
3 cups granulated sugar
Special equipment
Fine mesh strainer
Cheesecloth
Small funnel

PREPARATION
In a medium saucepan, combine cinchona bark, lemongrass, citrus zest, citrus juice, and juniper berries with 4 cups of water, and bring to a boil. Lower heat to a simmer, and let the mixture simmer, covered, for 30 minutes. Line a mesh strainer or colander with cheesecloth, and set it over a large heatproof bowl. Pour the hot liquid through the cheesecloth into the bowl.
Return the strained liquid to a medium saucepan over medium heat and add citric acid and granulated sugar. Let the mixture simmer, stirring occasionally, just until the sugar is dissolved, about 2 minutes.
Let the syrup cool slightly, then use a small funnel to transfer into 4 gift bottles. When syrup has cooled to room temperature, put the tops on the bottles. Syrup will keep for a few months in an airtight container in the refrigerator.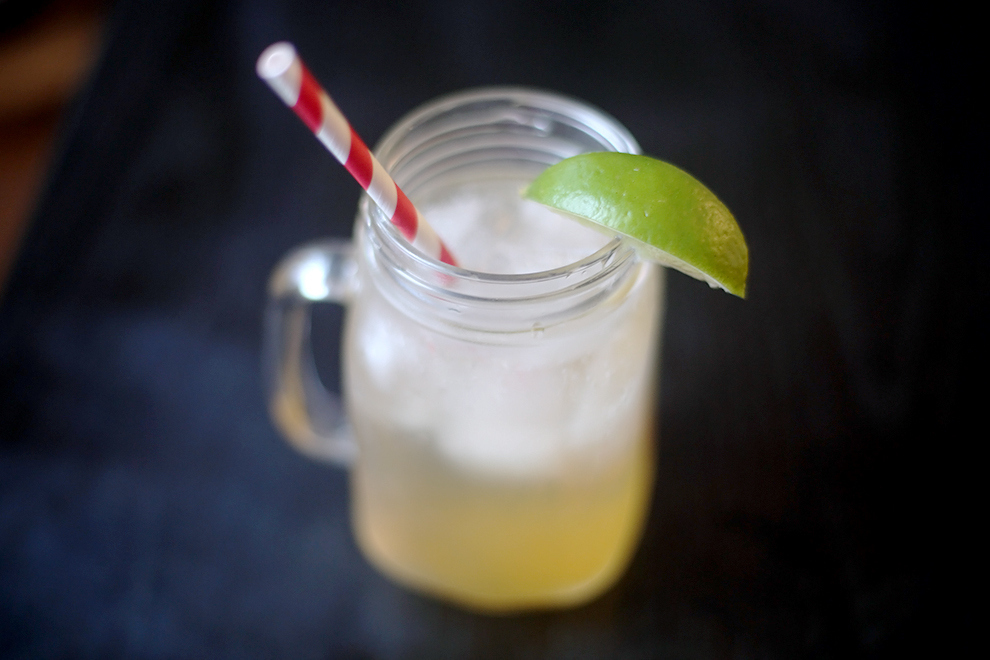 Directions to include with the gift.
How To Use Tonic Syrup
In a highball glass over ice, combine ¾ oz tonic syrup with 1 ½ oz vodka or gin. Top with 3 oz seltzer.
Download a PDF of directions to include with gift: