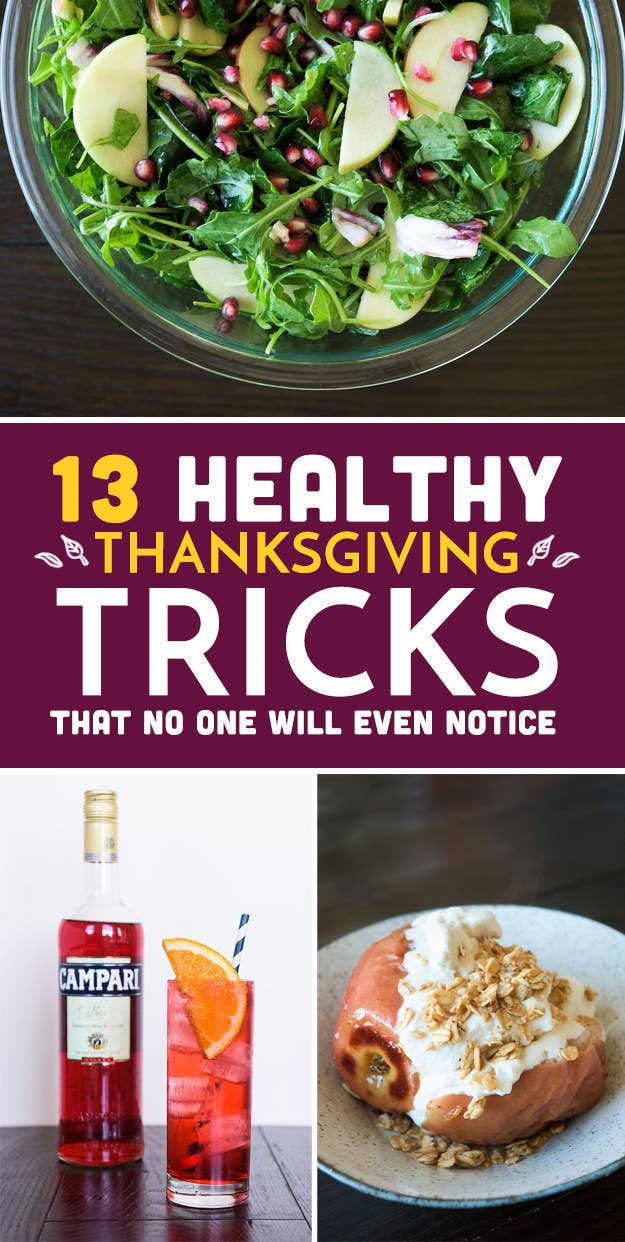 1.
Make a super-rich, extra-flavorful poultry stock that you can use to add a ton of savory flavor to dishes without adding any extra fat.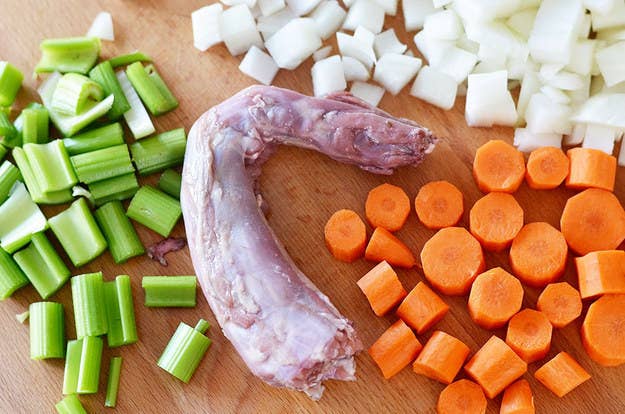 Use that extra-rich stock in your favorite stuffing recipe, and cut the amount of butter or fat in half.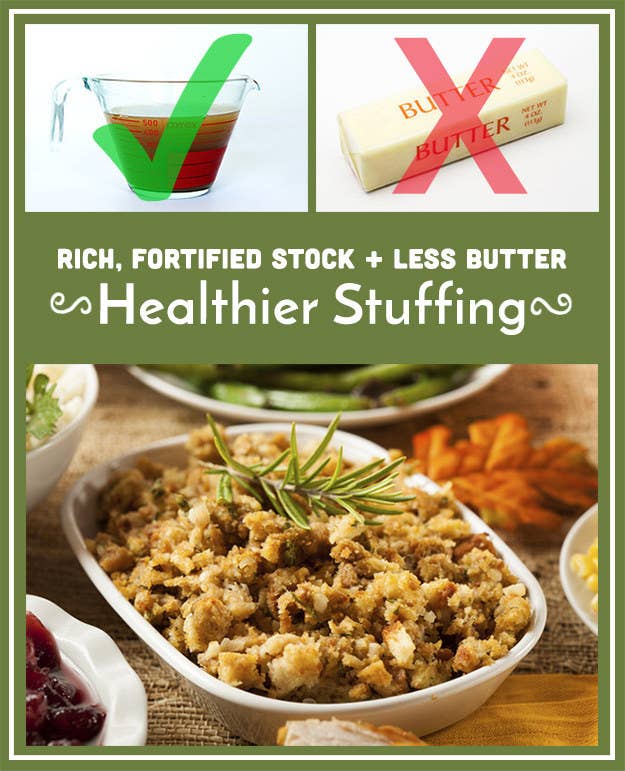 2.
Slow-roast your sweet potatoes so that they're maximally sweet without any added sugar.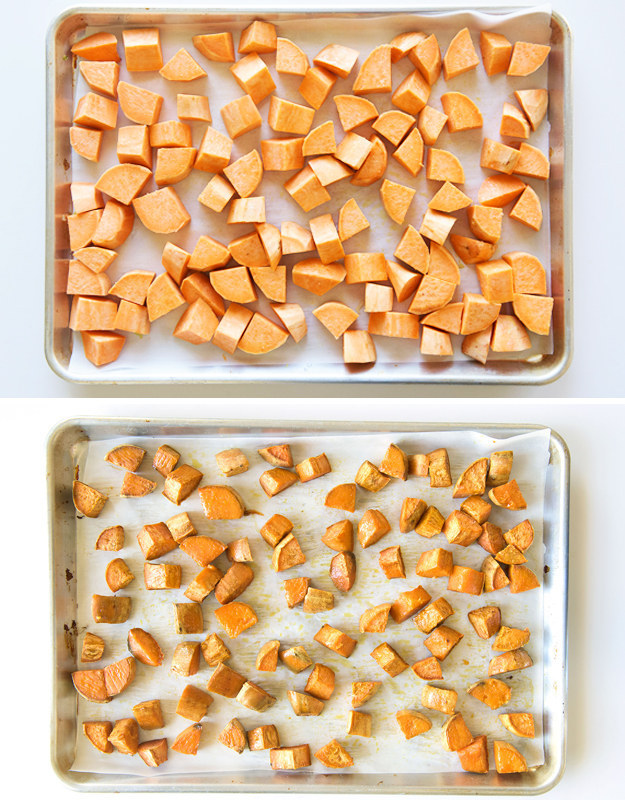 3.
Add cauliflower to your mashed potatoes.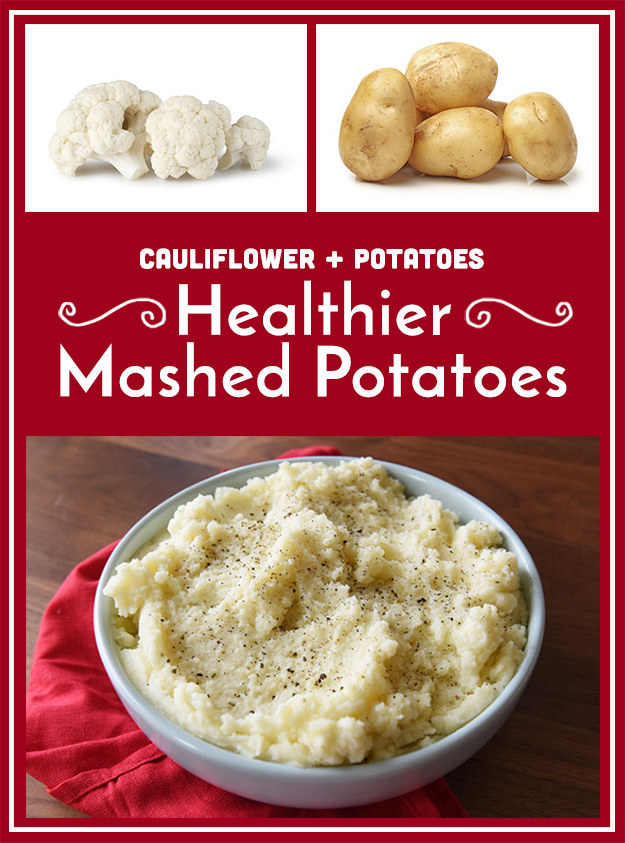 4.
Dry your turkey thoroughly before roasting so the skin crisps without any extra fat.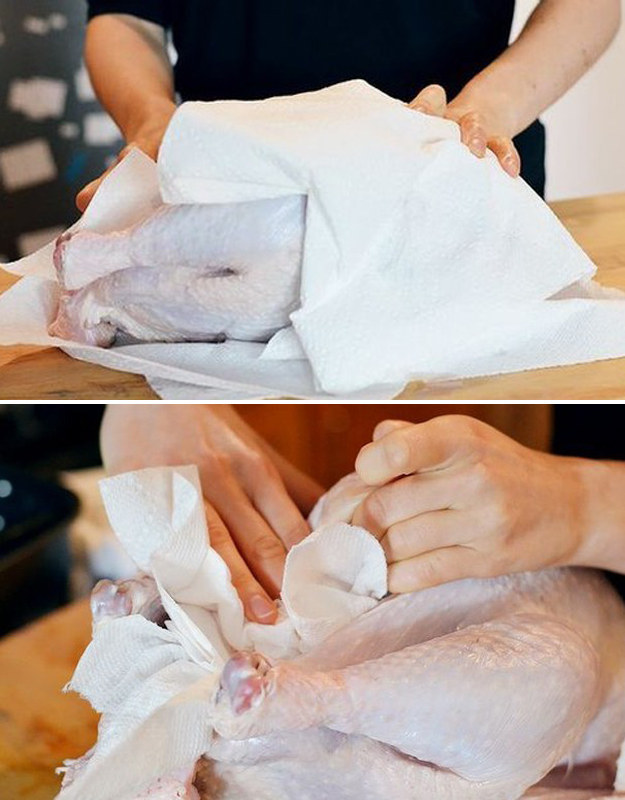 5.
Serve individual baked apple crisps instead of apple pie.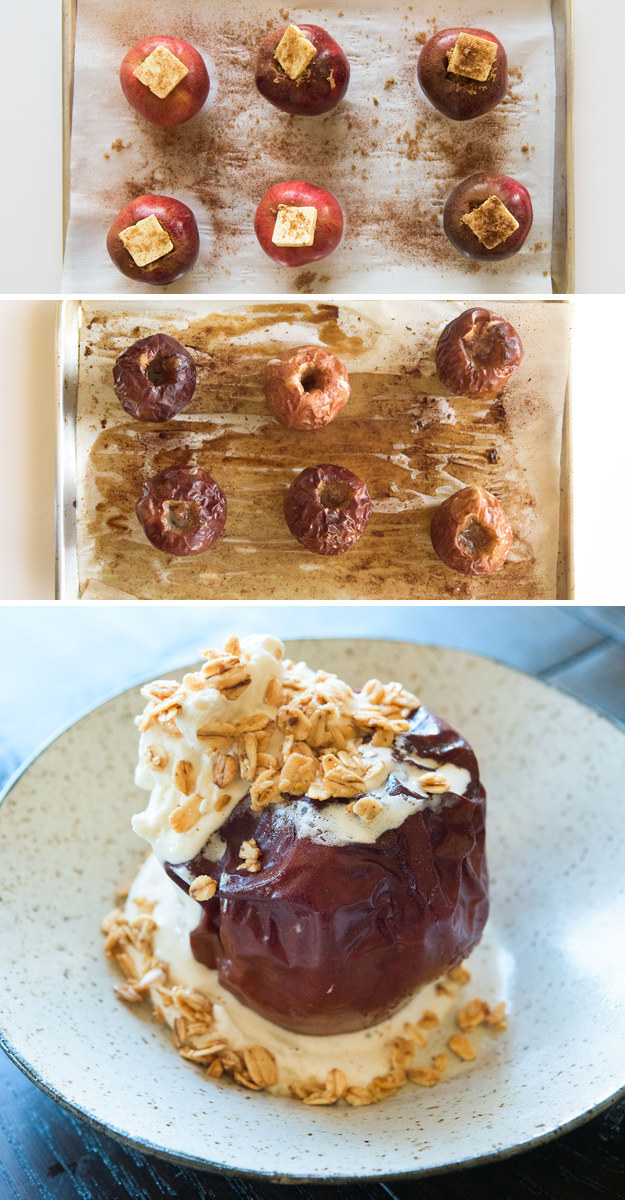 6.
Make homemade cranberry sauce with orange juice and just a little bit of sugar.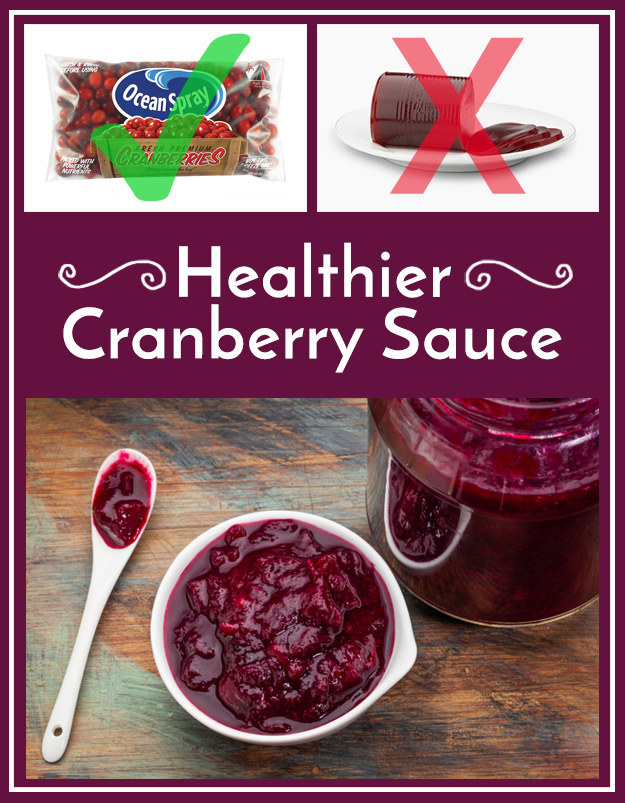 7.
Thinly slice your Brussels sprouts, then roast them in a big ol' heap — they'll get soft and caramelized without much oil.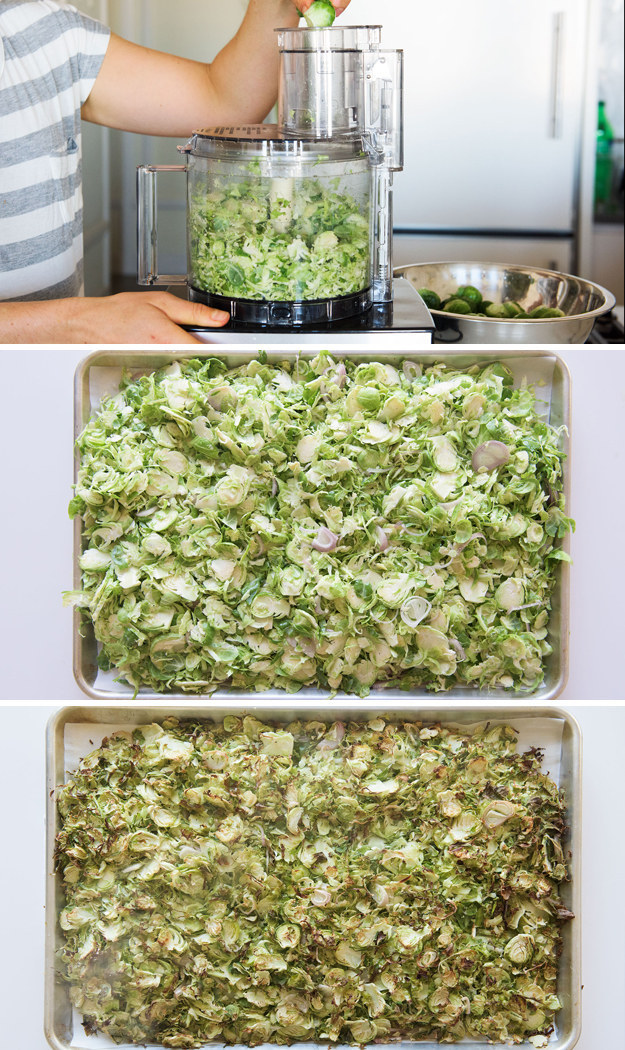 8.
Make pumpkin pie filling with almond milk instead of evaporated milk, ¾ of the sugar, and twice as much cinnamon.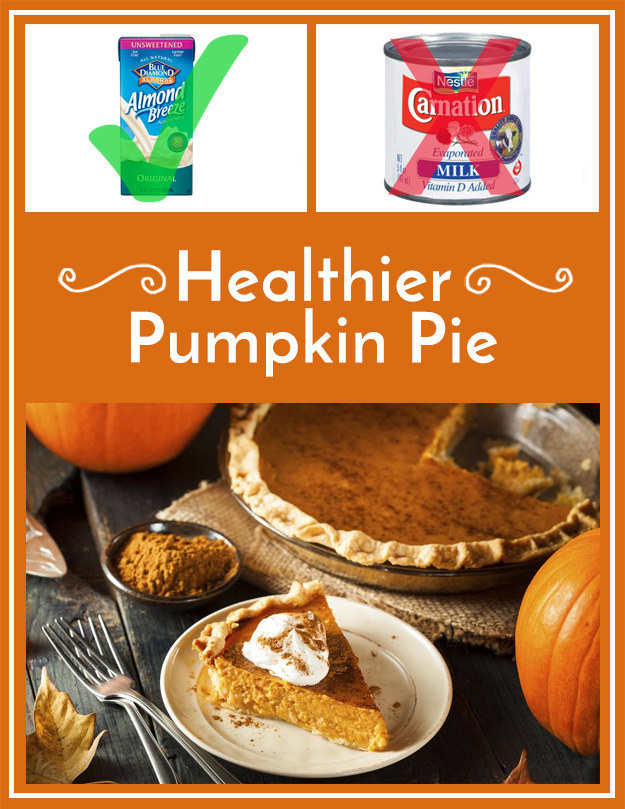 9.
At cocktail hour, serve Campari and soda instead of beer, wine, or sugary cocktails.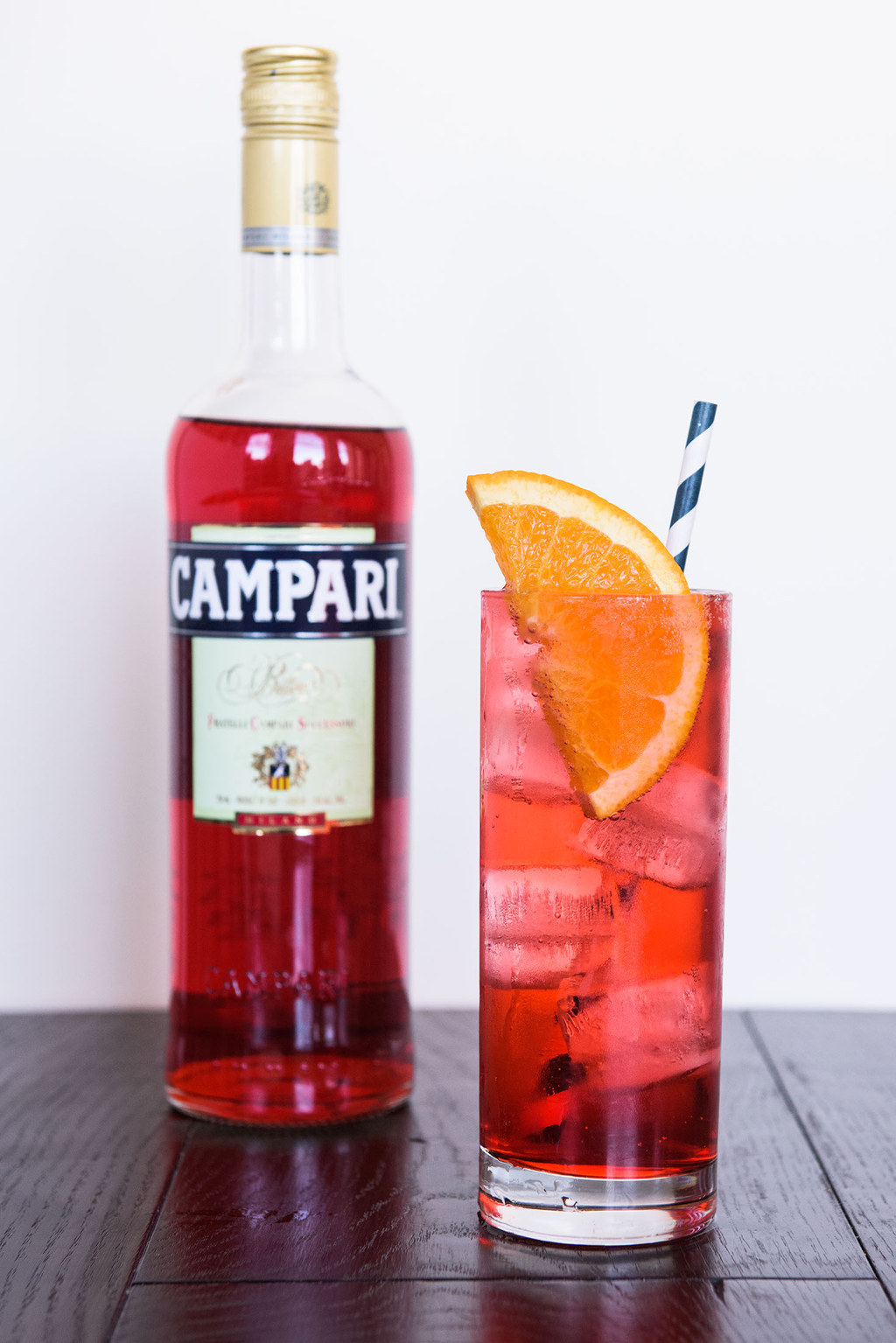 10.
If you're serving creamy dip as an appetizer, use Greek yogurt instead of sour cream.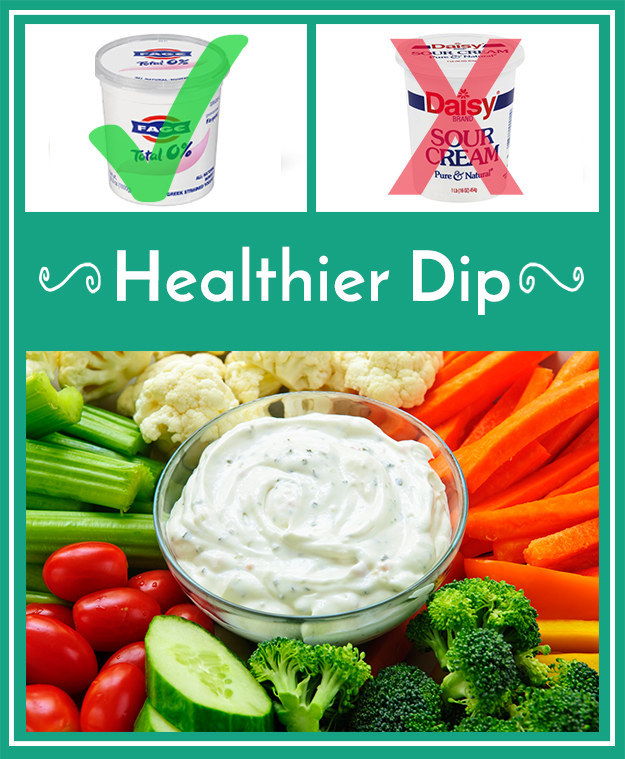 11.
Tossing your green beans in browned butter is delicious and actually way healthier than green bean casserole.
12.
Double the quantity of vegetables in your stuffing.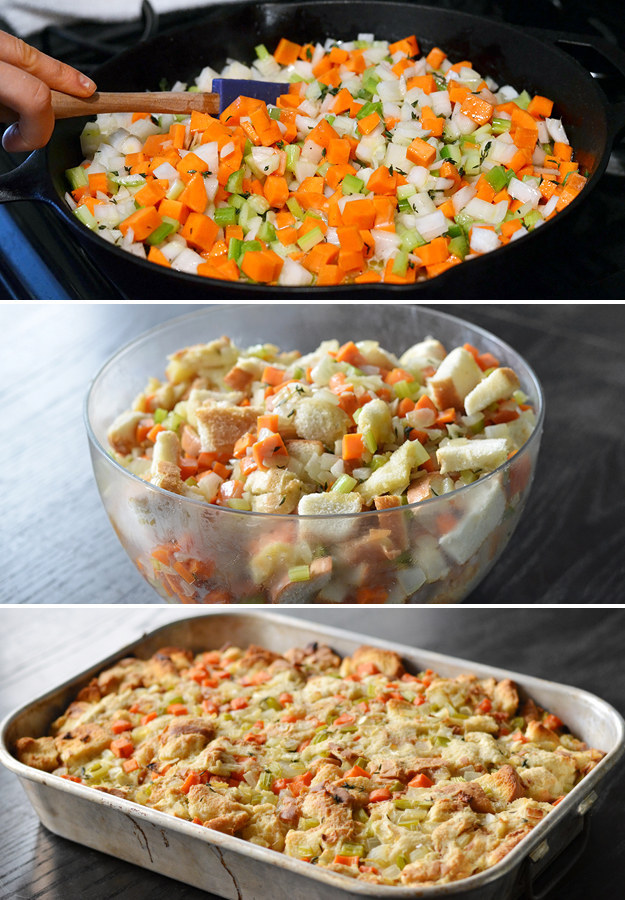 13.
Make sure you have a simple green salad on the table.