We Found The Ultimate Hipster Dessert, And It's Obviously In Brooklyn
At Brooklyn's Hail Mary, everything is made from scratch. Even the sprinkles. Even the CHEESE.
by
,
Greenpoint is a v. trendy neighborhood in Brooklyn.
It's also home to a giant homemade funfetti cake with giant homemade sprinkles.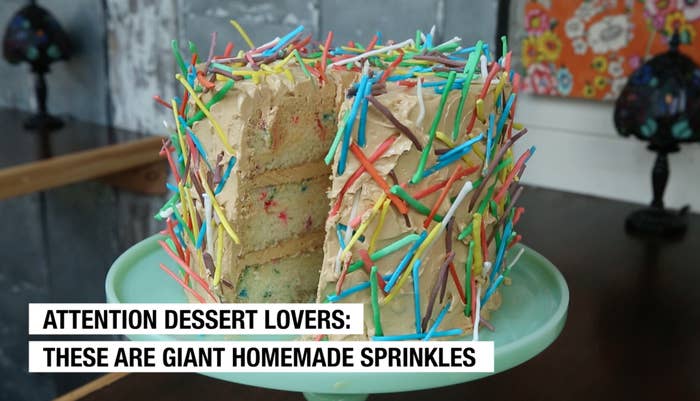 The cake is made by the chefs at Hail Mary, a restaurant that also serves things like fried chicken, deep-fried burrata, and a grilled cheese FILLED WITH HOUSE-MADE CHEESE.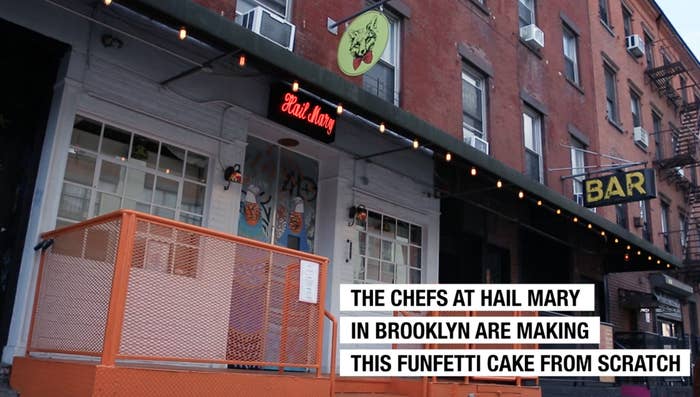 To make the sprinkles, they start by mixing royal icing with six different kinds of food coloring.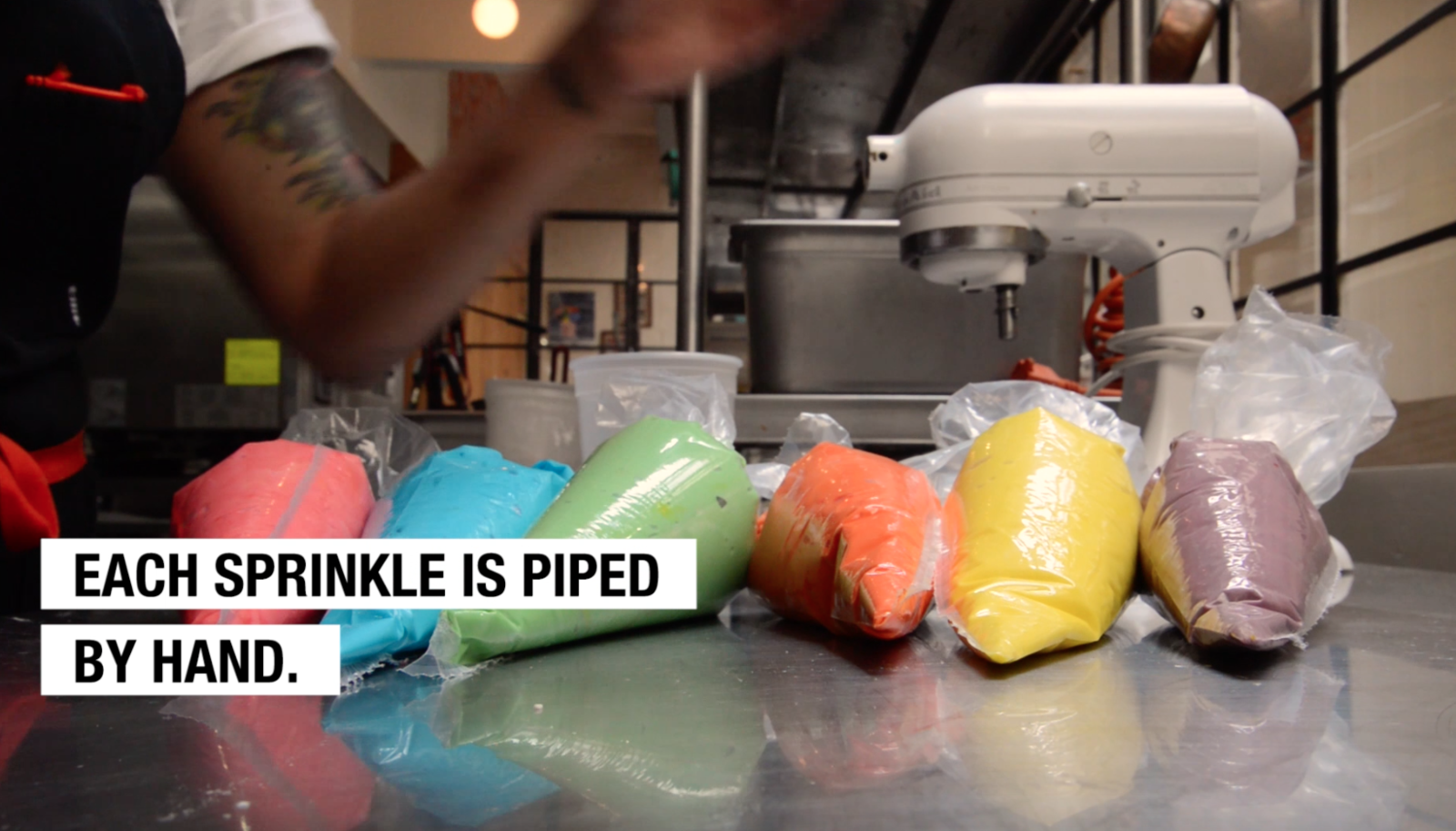 Then, they pipe the sprinkles onto parchment-lined baking sheets BY HAND.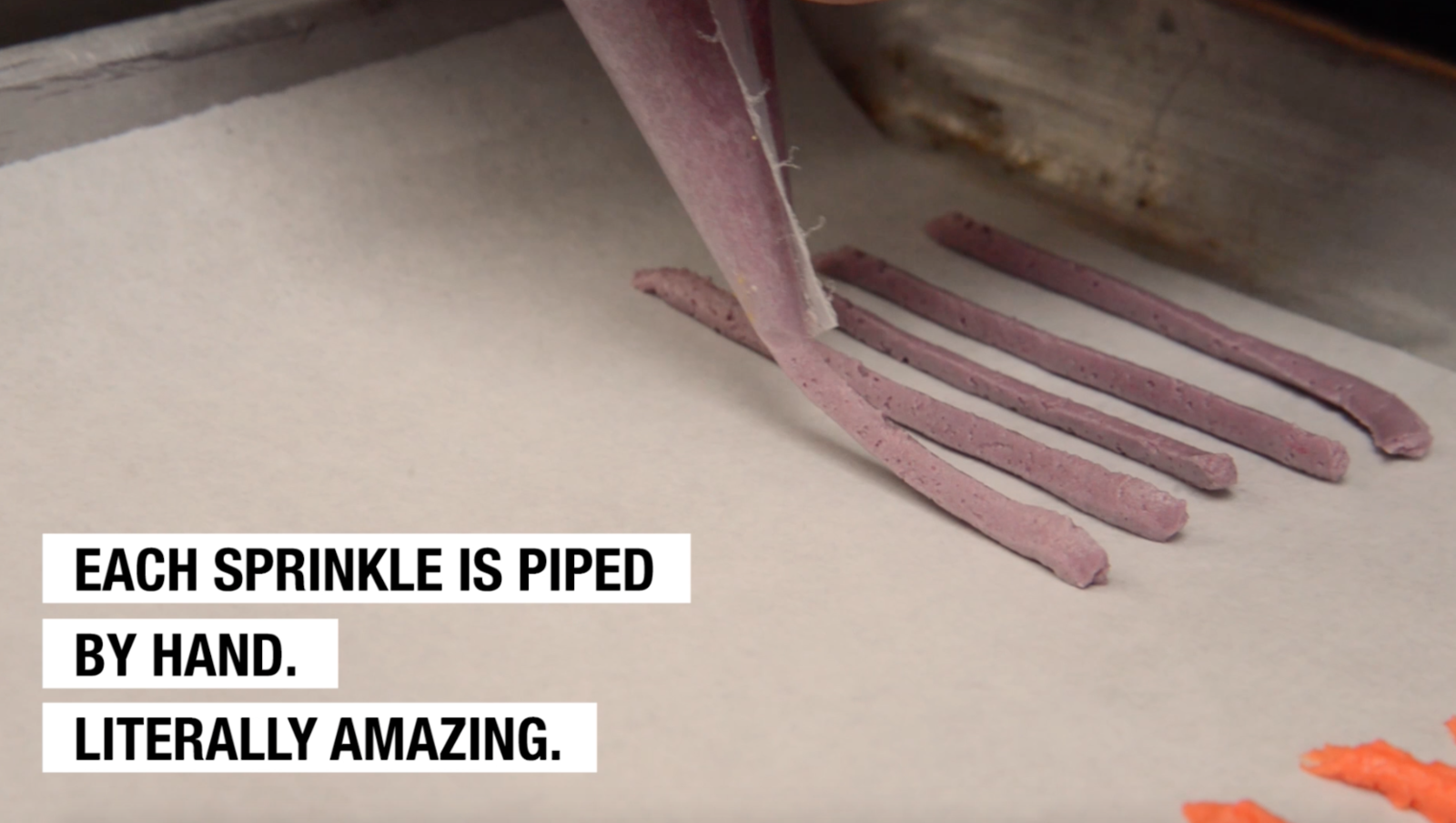 And OMG it takes forever. But it's so, so worth it.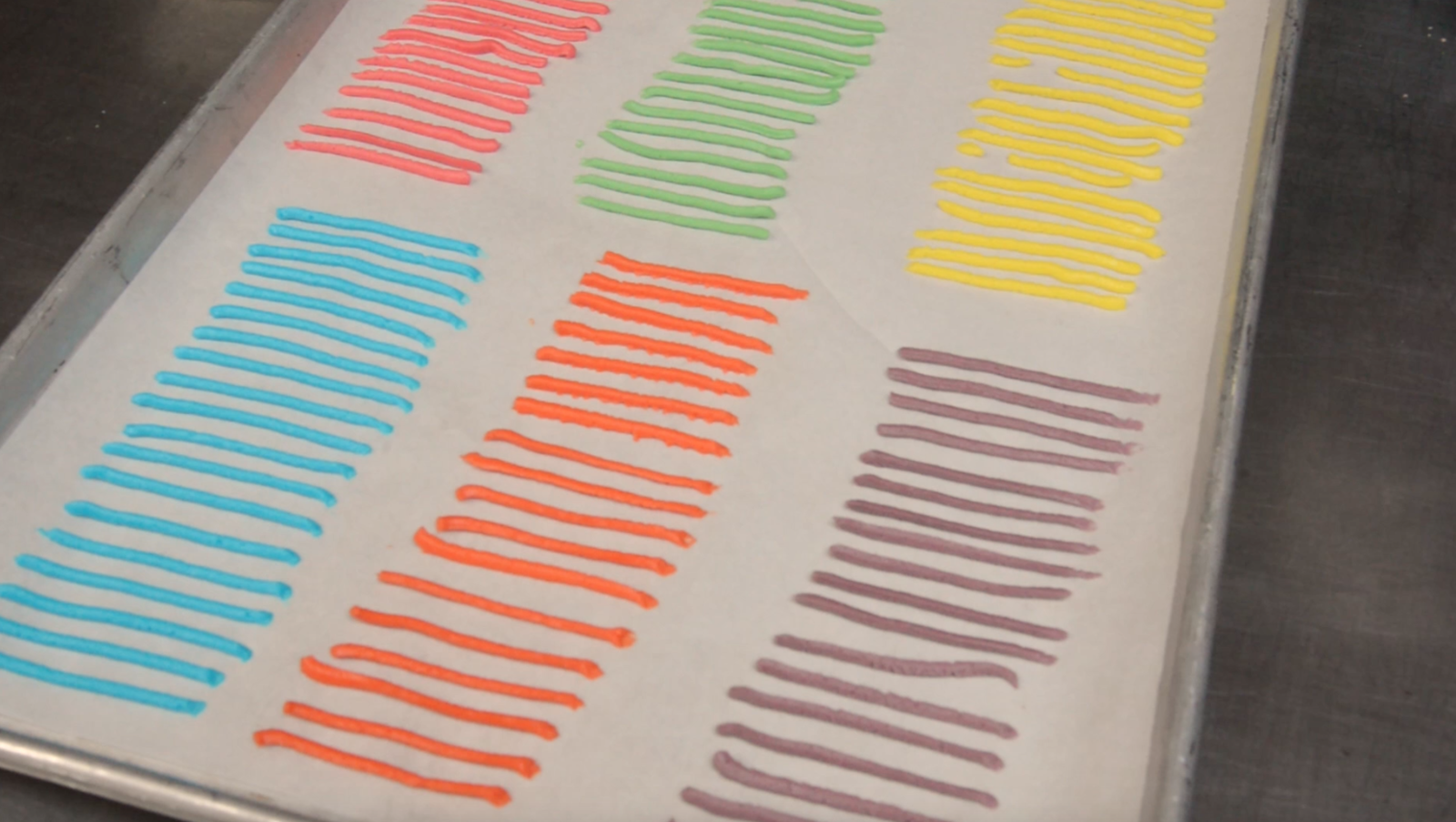 The cake is made from scratch, but the chefs use a special "birthday cake extract" to make it taste like the boxed mix we all know and love.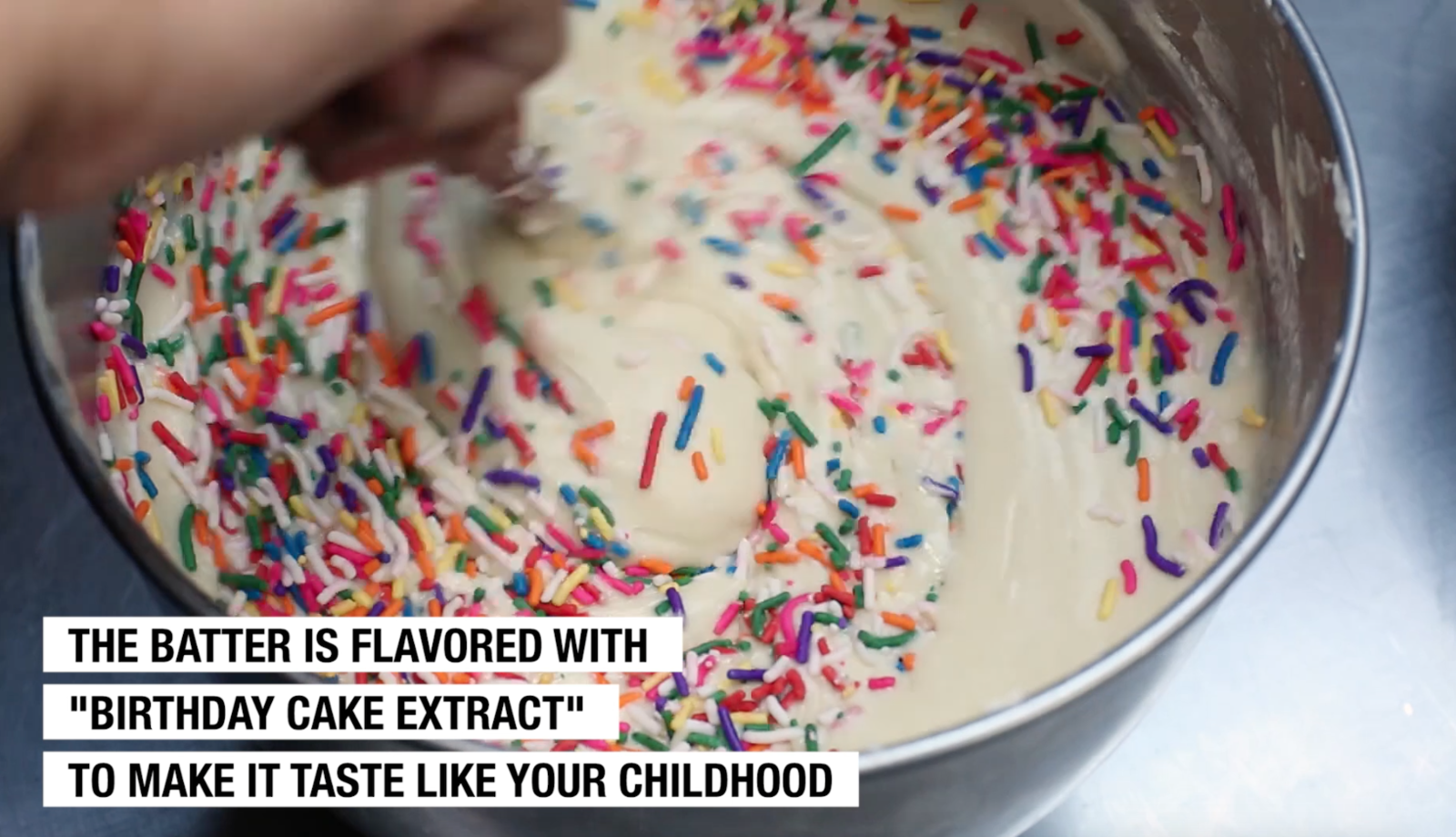 (Because cake from scratch is amazing, but cake from a box is amazing too.)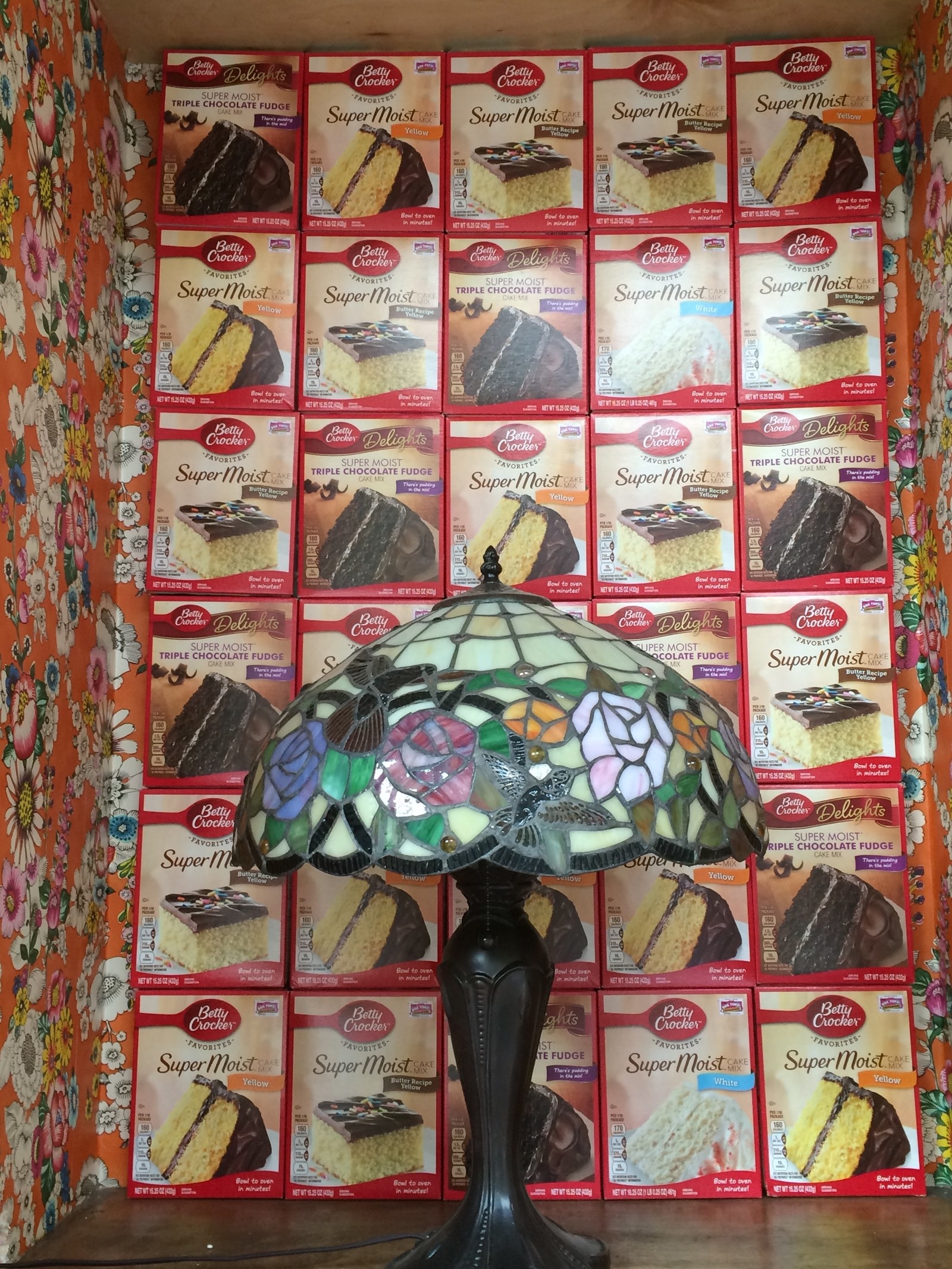 There are also store-bought sprinkles baked into the cake, because when they tried to bake the homemade sprinkles, they just dissolved. And the frosting?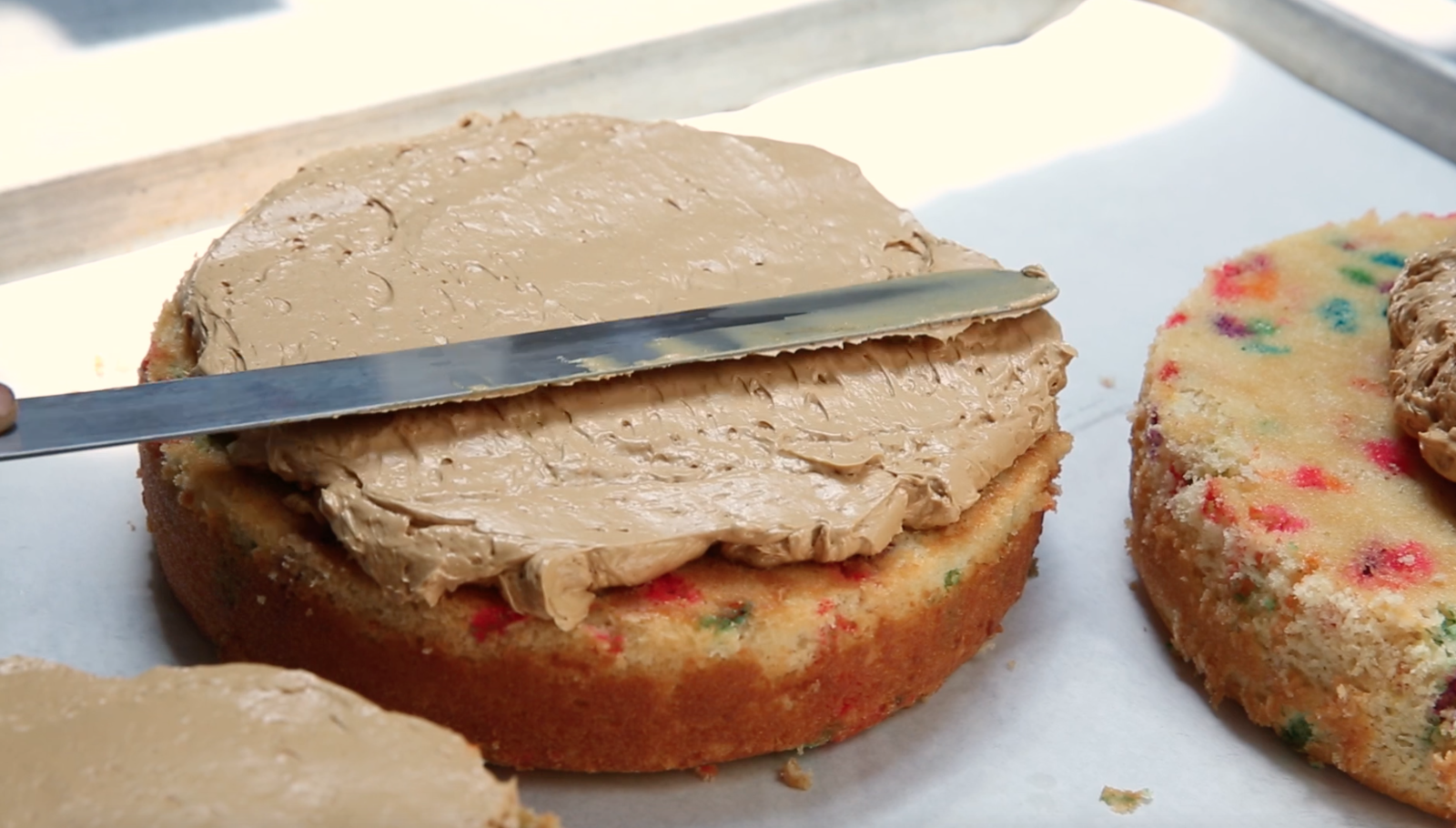 SALTED CARAMEL BUTTERCREAM.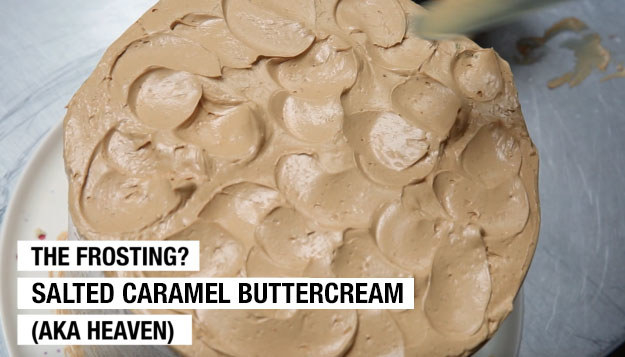 Once the cake is frosted, it gets covered with sprinkles. Which also takes forever.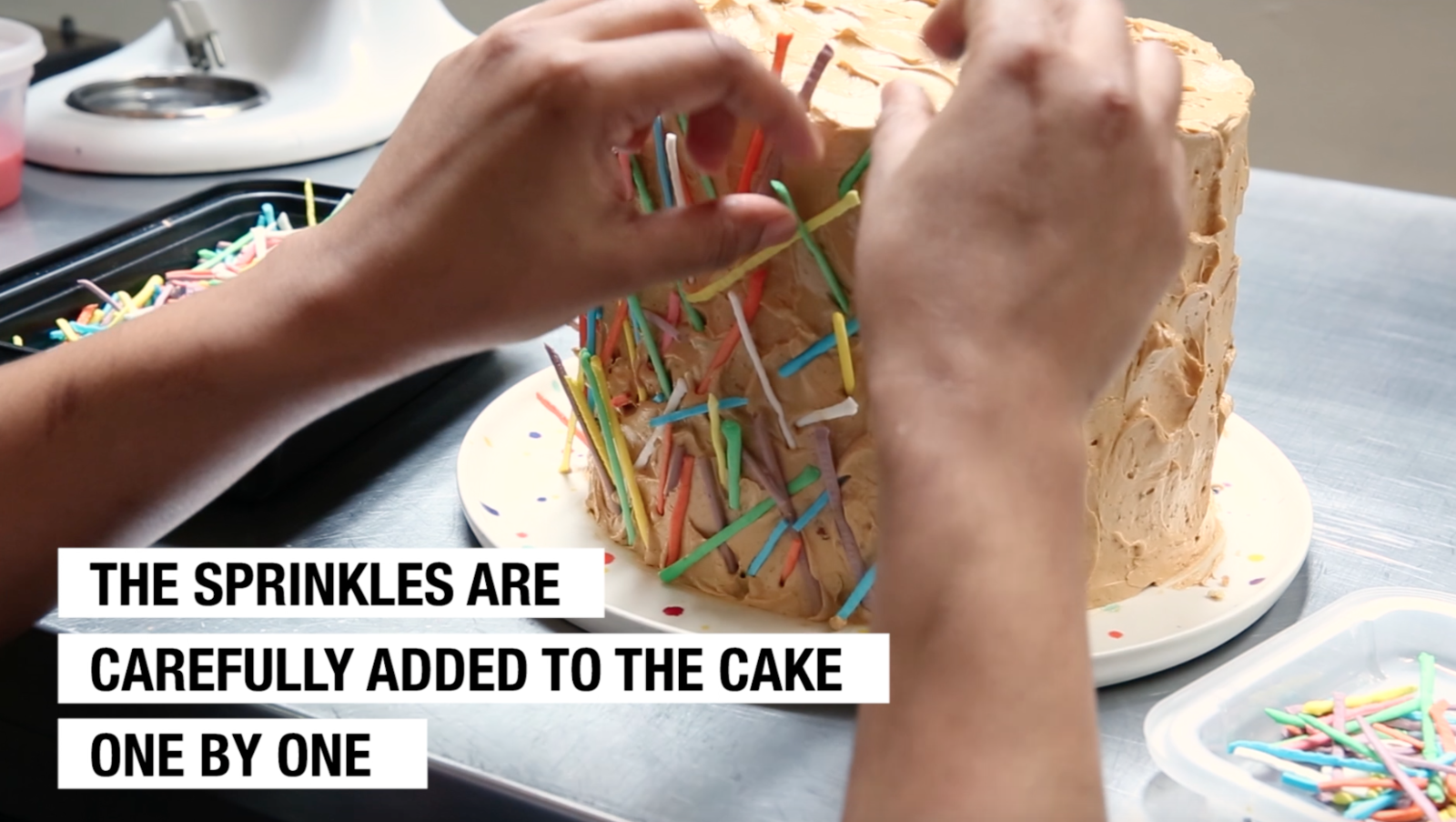 The cake is so big that each one gets cut into 12 (HUUUUGE) slices.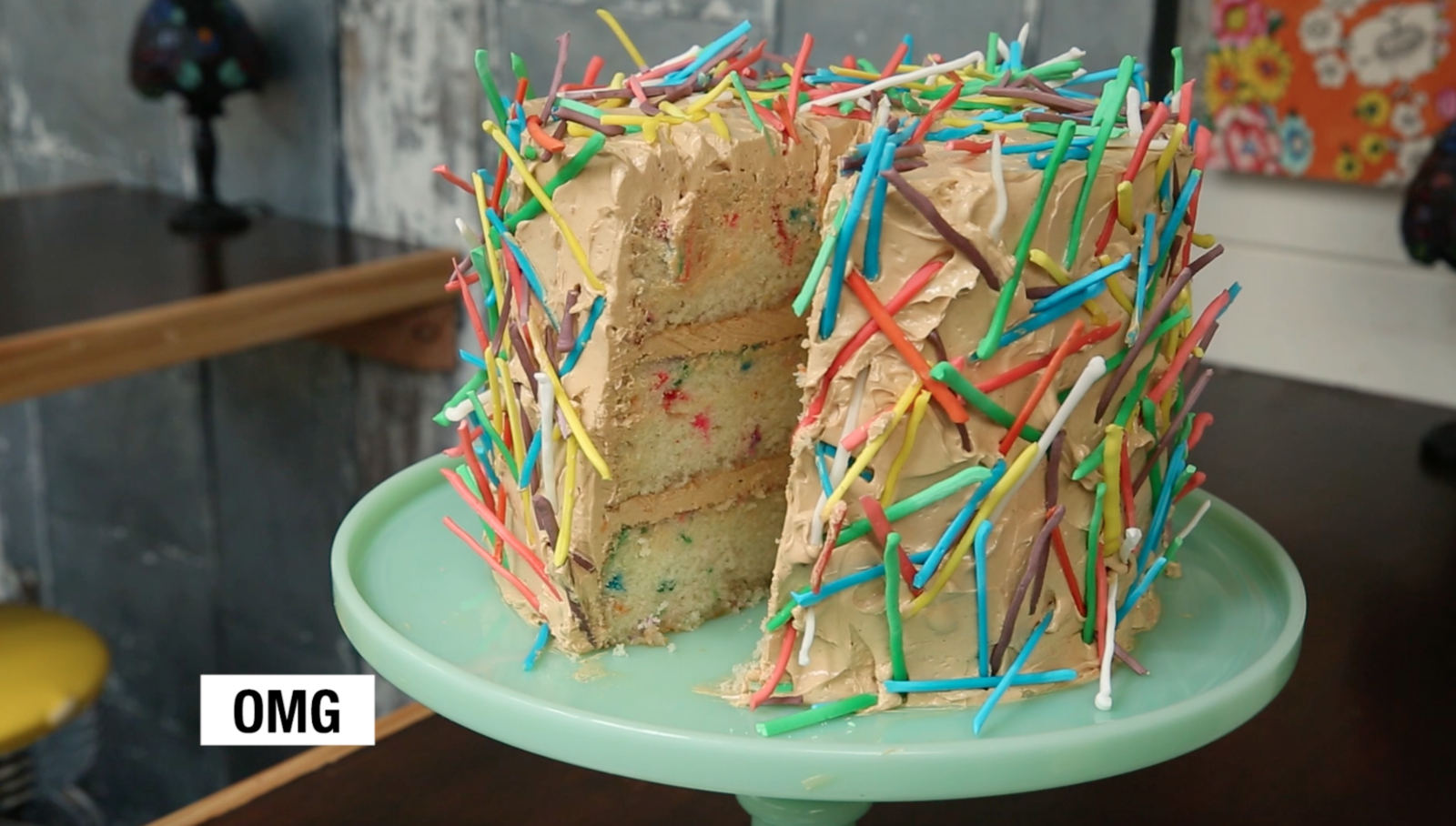 And you guys, it is good. The cake is sweet and the frosting is salty and THE SPRINKLES will make you want to bounce around in your seat like a little kid on a sugar high.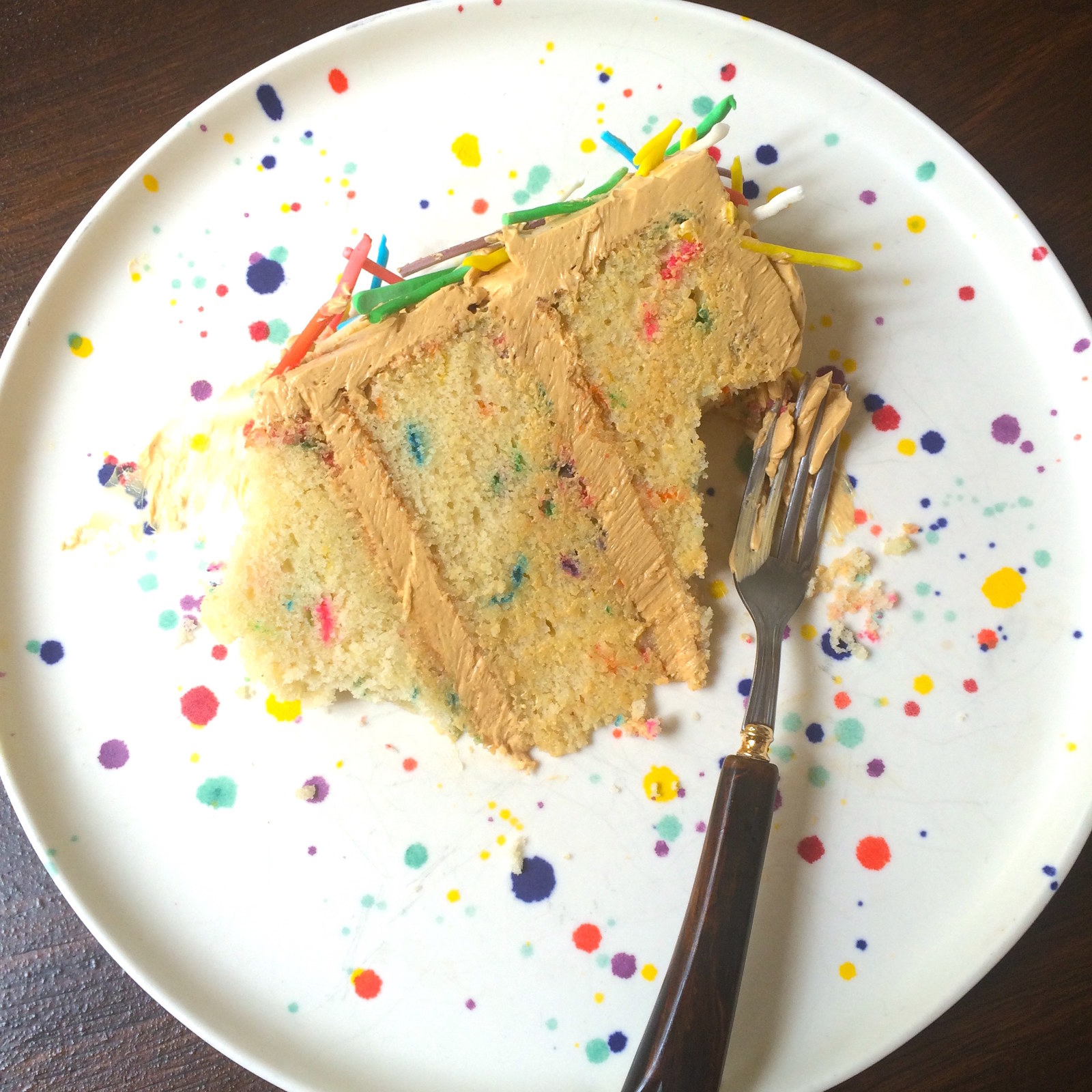 Hail Mary is also doing cool stuff with savory food. Like deep-frying very fancy cheese in not-so-fancy breadcrumbs.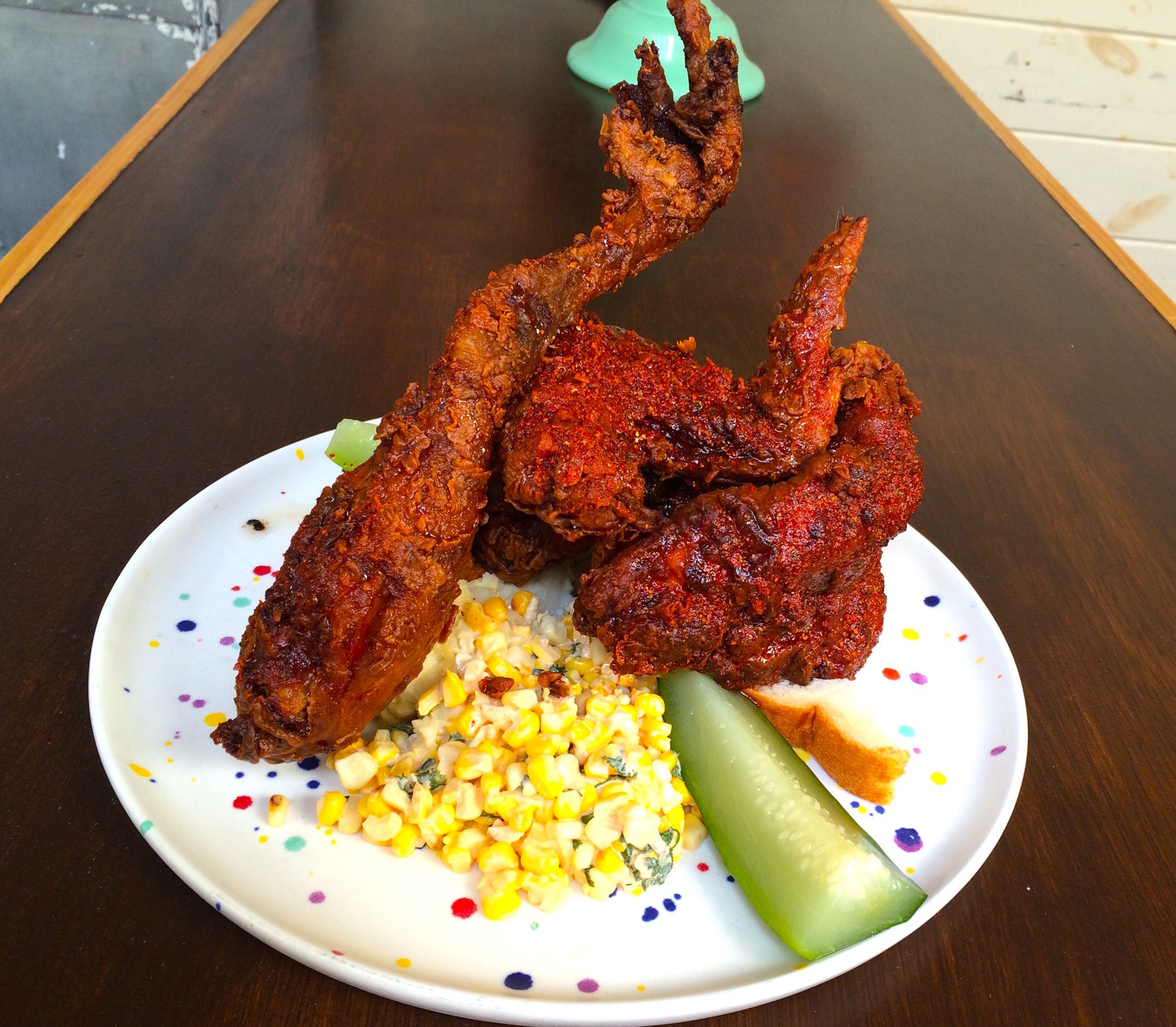 But no matter what you eat for dinner, it's all about that cake.