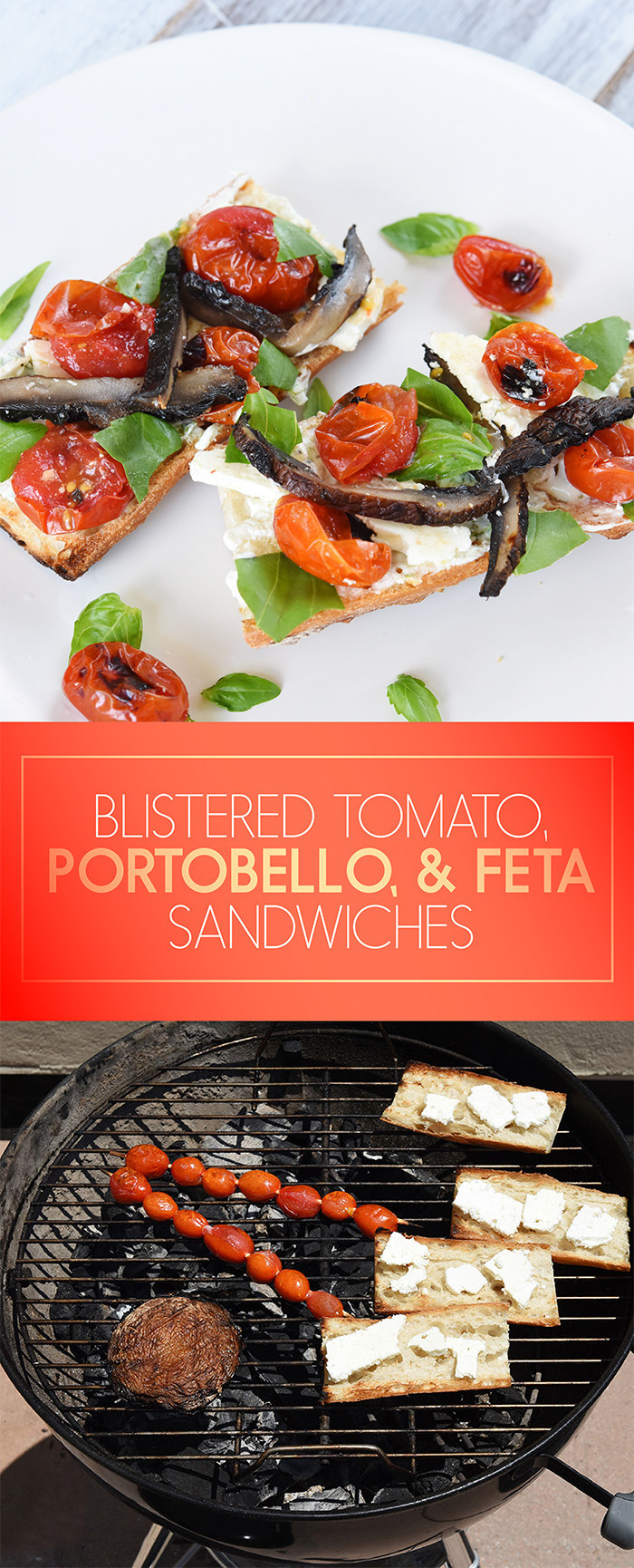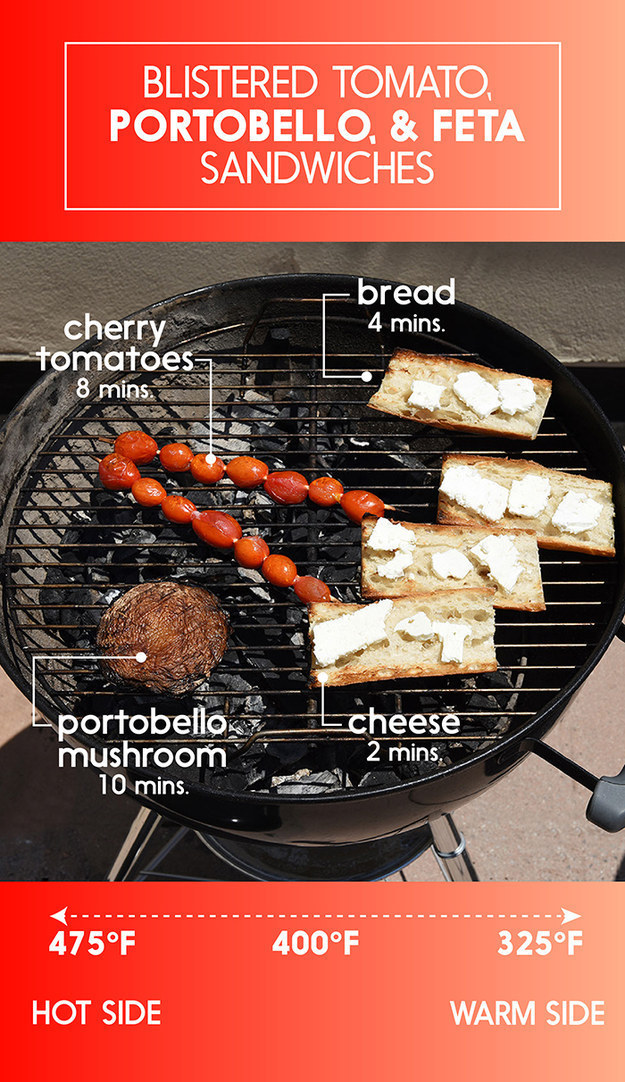 Blistered Tomato, Portobello, and Feta Sandwiches
Serves 2
Recipe by Christine Byrne
INGREDIENTS
1 large portobello mushroom
1 cup cherry tomatoes
2 tablespoons canola oil
kosher salt and freshly ground pepper
2 4-inch pieces of baguette, halved lengthwise
3 ounces feta cheese, thinly sliced
For the basil mayo:
¼ cup basil leaves, roughly torn
2 tablespoons mayonnaise
PREPARATION
1. Heat a grill so that one side is hot (450°- 475°F) and the other side is warm (325° - 375°F). On a charcoal grill: pile hot coals on just one half of the grill; On a gas grill: turn the burners to medium-high on one side and medium-low on the opposite side.
2. While the grill heats, soak 2-3 wooden skewers in water for at least 10 minutes.
3. In a medium mixing bowl, combine the portobello mushroom, cherry tomatoes, and canola oil. Season with salt and pepper, and toss to coat the vegetables in oil. Thread the tomatoes on the soaked skewers.
4. Place the portobello mushroom stem side-up on the hot side of the grill. Grill, uncovered, for 2 minutes, until the mushroom is just starting to soften. Add the cherry tomato skewers to the hot side of the grill and cook, uncovered, until the tomatoes are starting to blister on the underside and the mushroom is very soft, about 4 minutes more.
5. Flip the mushroom and rotate the tomato skewers. Place the baguette halves cut side-down on the warm side of the grill and let them toast until golden brown and crispy, about 2 minutes.
6. Flip the baguettes so that they're laying crust side-down, then top with the sliced feta. Let everything cook for 2 minutes more, so that the bread is toasted on both sides, the tomatoes are blistered all over, and the mushroom is very soft and shriveled. Take everything off the grill and set aside.
7. In a small mixing bowl, stir together the chopped basil and mayonnaise. Spread the toasted bread with basil mayo and place the baguette halves on two plates.
8. Thinly slice the portobello mushroom and slide the tomatoes off the skewers. Divide the vegetables evenly among the four plated baguette halves. Eat immediately, open-faced or as a regular sandwich.
Put the tomatoes and mushroom on the hot side of the grill. Don't be afraid if the tomatoes start to blister early on; they have plenty of moisture and won't burn, and the goal is to get them very soft.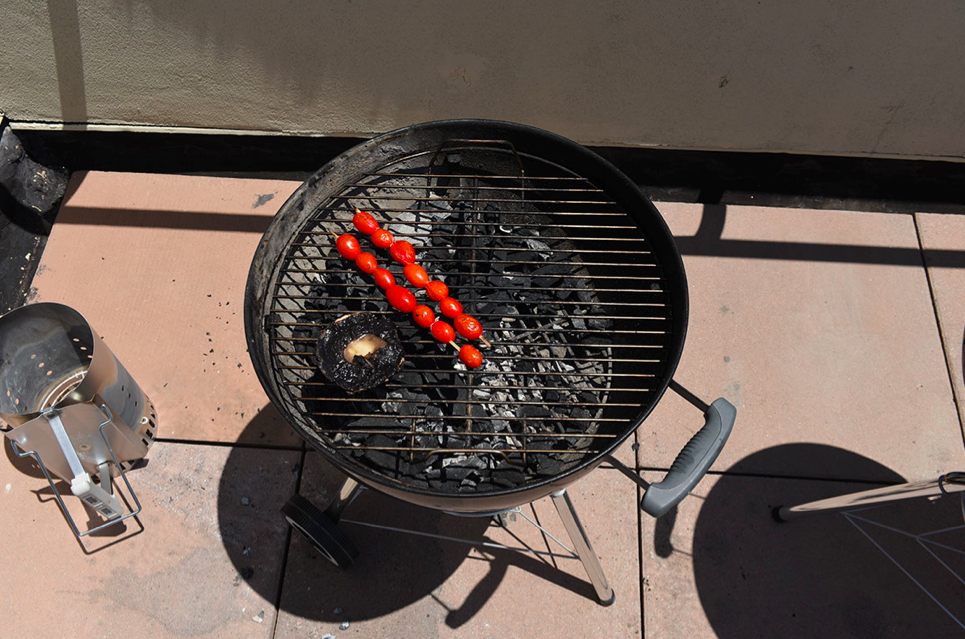 Add the bread only when the vegetables are very soft and tender.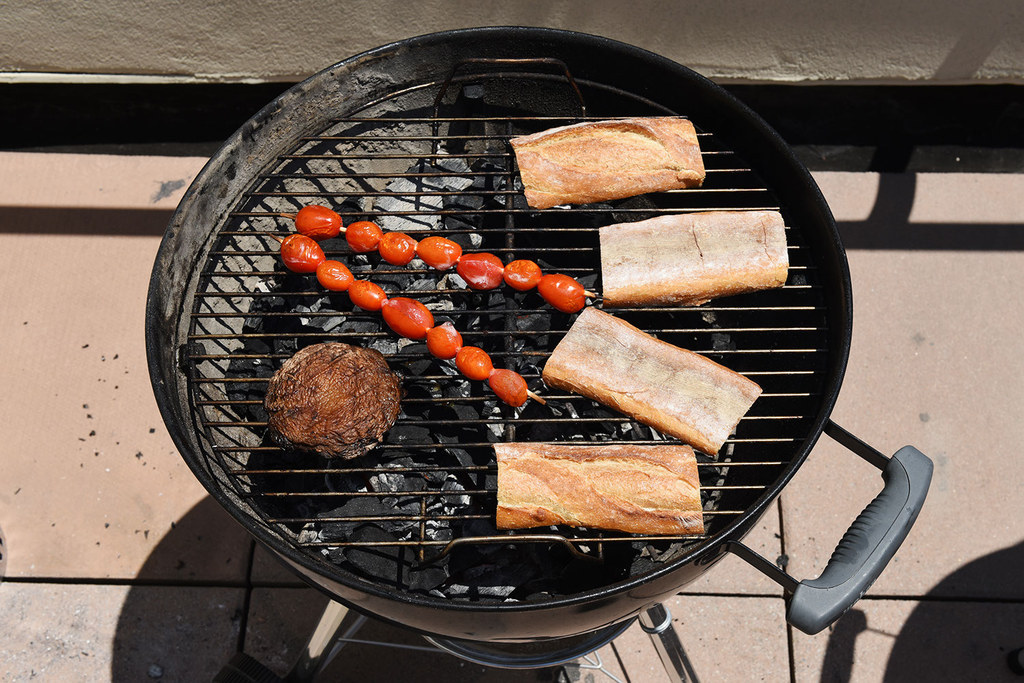 Flip the bread and add the cheese, then continue to grill just to toast the underside and soften the cheese a little bit.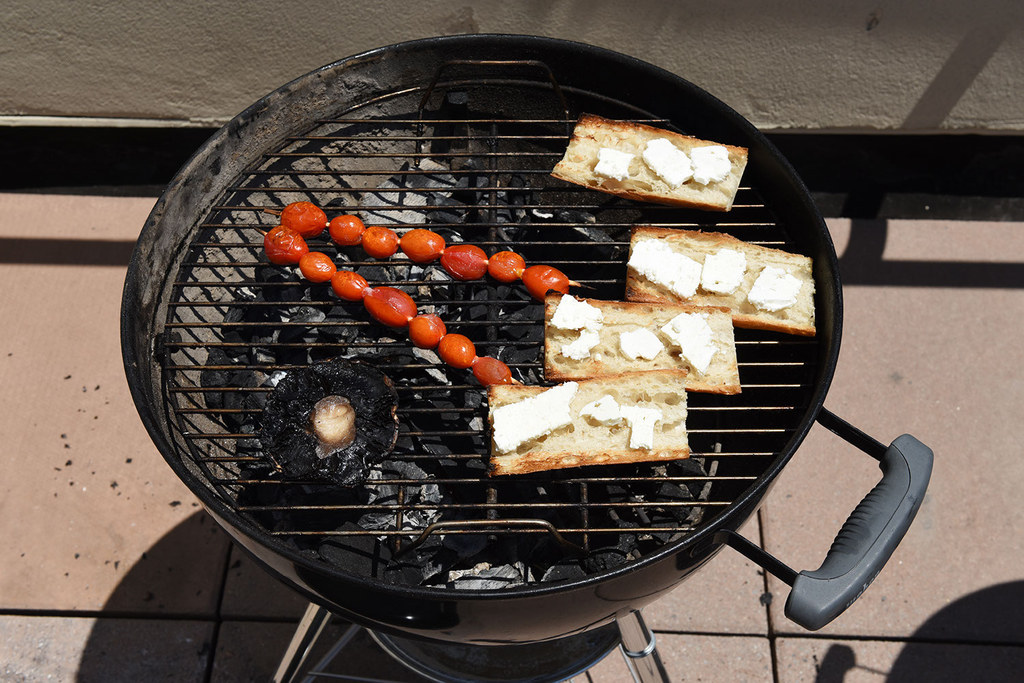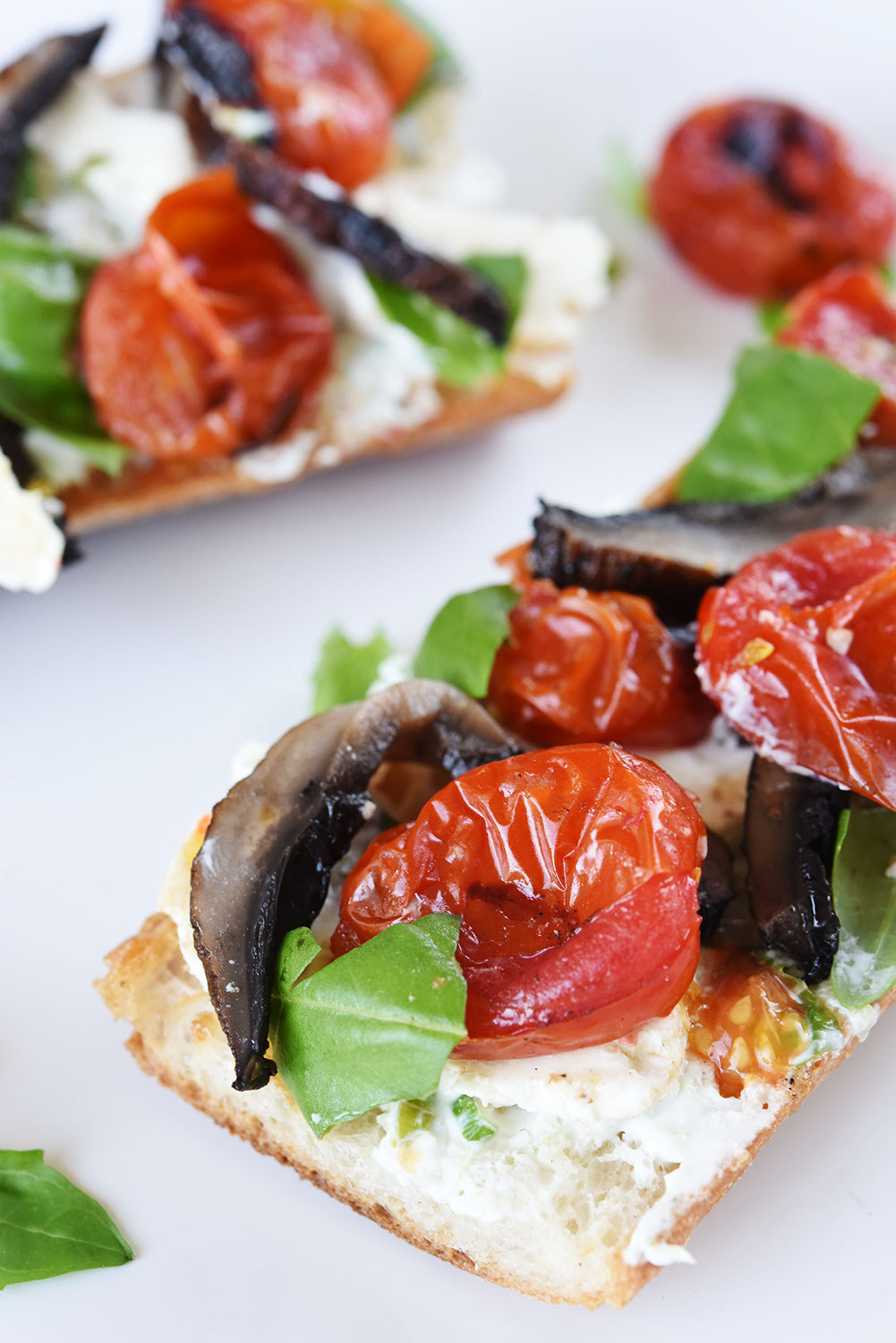 This recipe is one of five easy grilled dinners you can make from a single grocery list.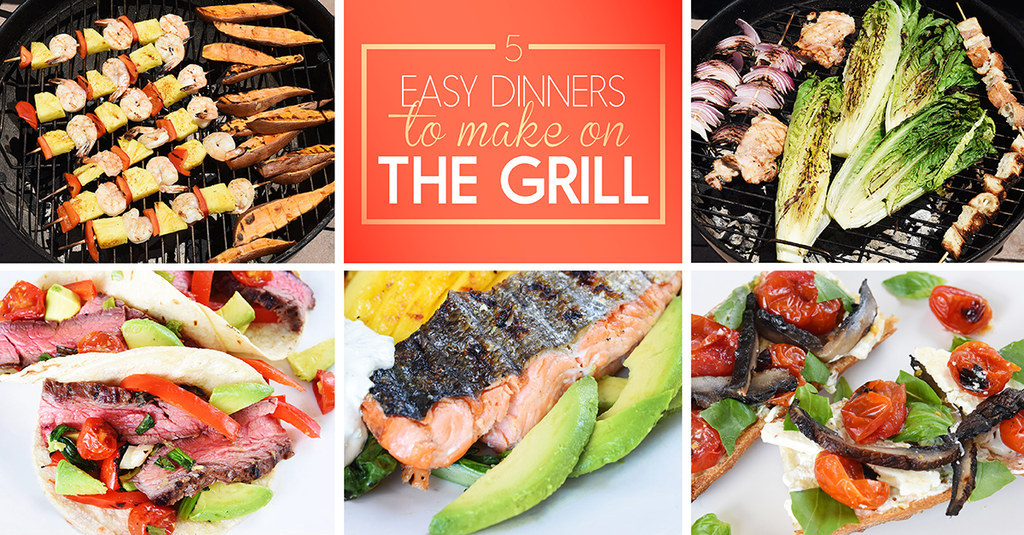 To see all five dinners, plus a complete shopping list, click here.