These Healthyish Apple Muffins Are So Easy To Make
Healthy, fast, AND the blender does all the work.
by
,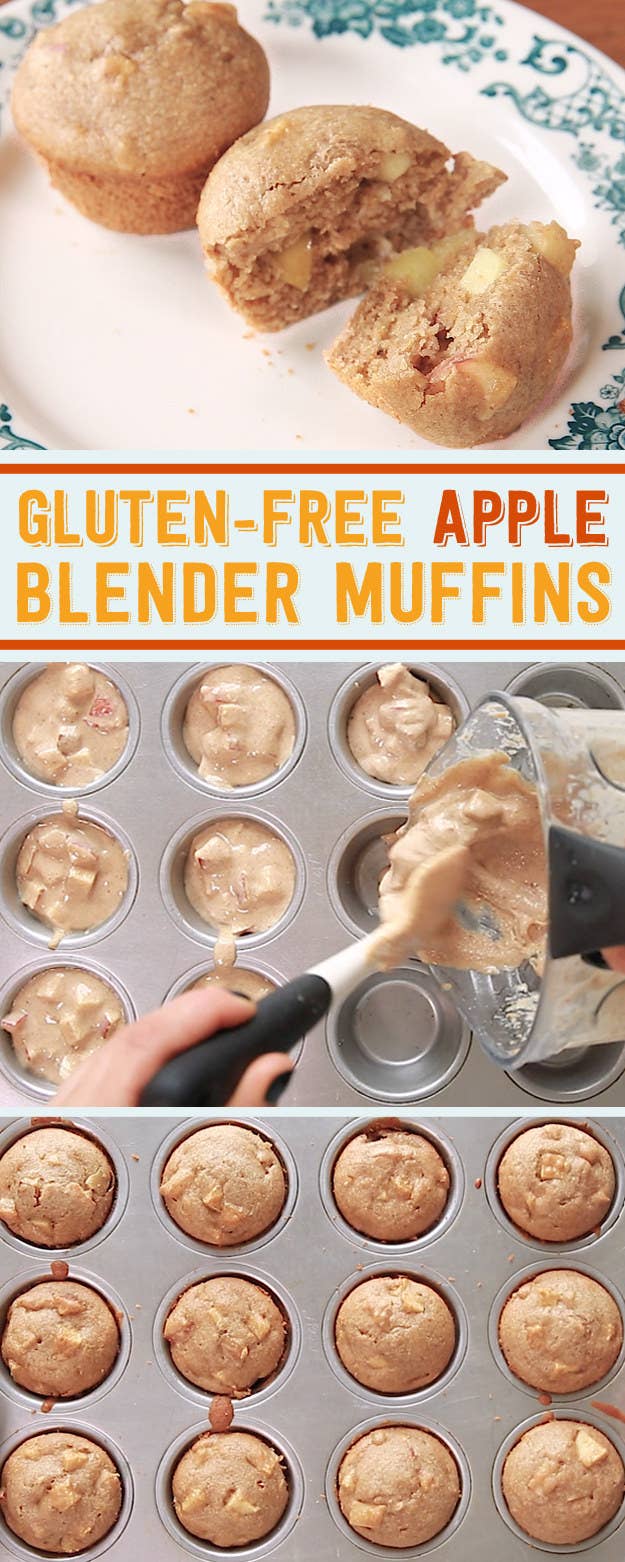 The only real work involved in these ~TRULY~ easy muffins is chopping an apple.
Then you combine a bunch of healthyISH ingredients in a blender.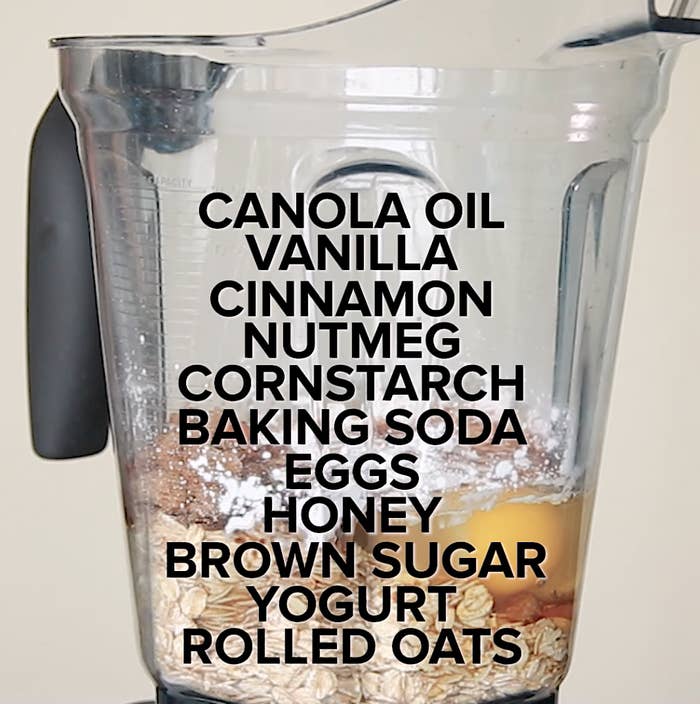 Add the apples right to the batter in the blender, and stir them in with a spatula.
Pour everything into a greased muffin tin...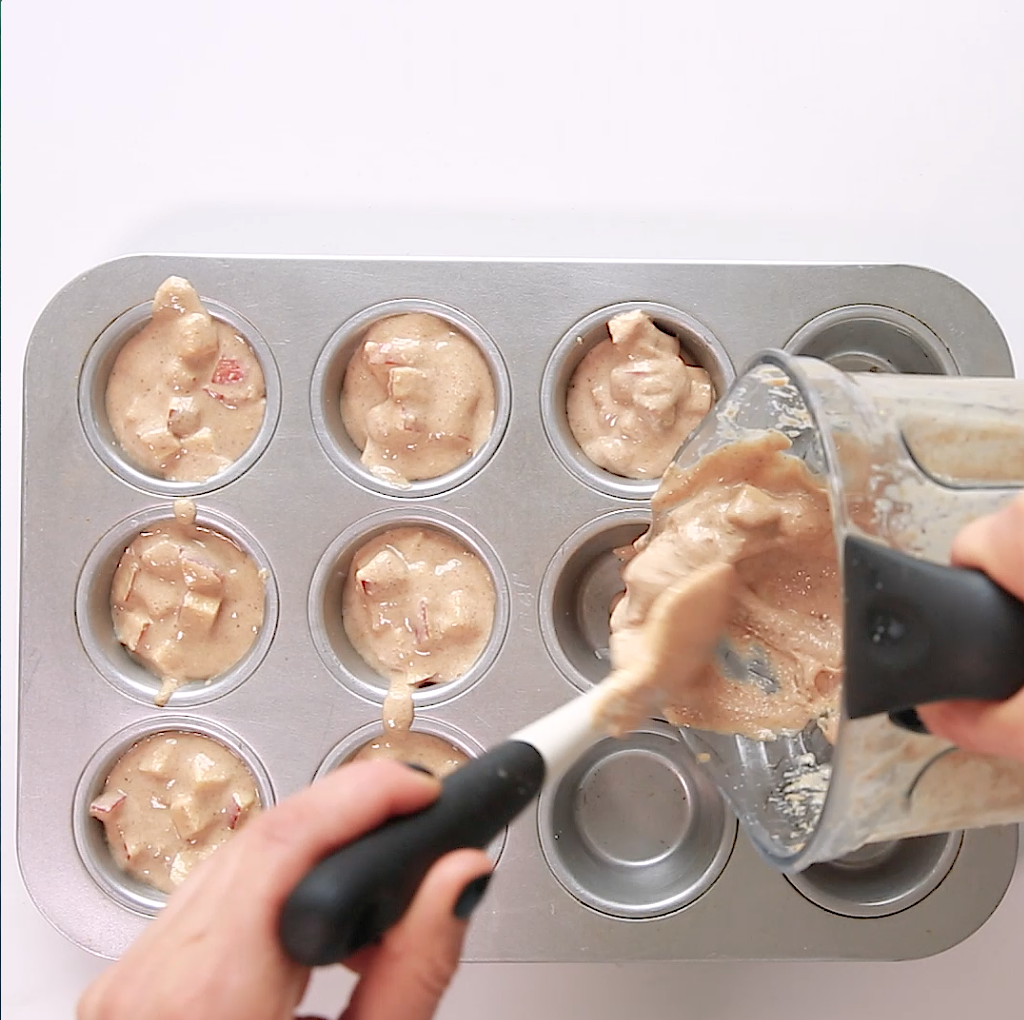 ...and bake in a 350°F oven until puffed and cooked through, 23 to 25 minutes.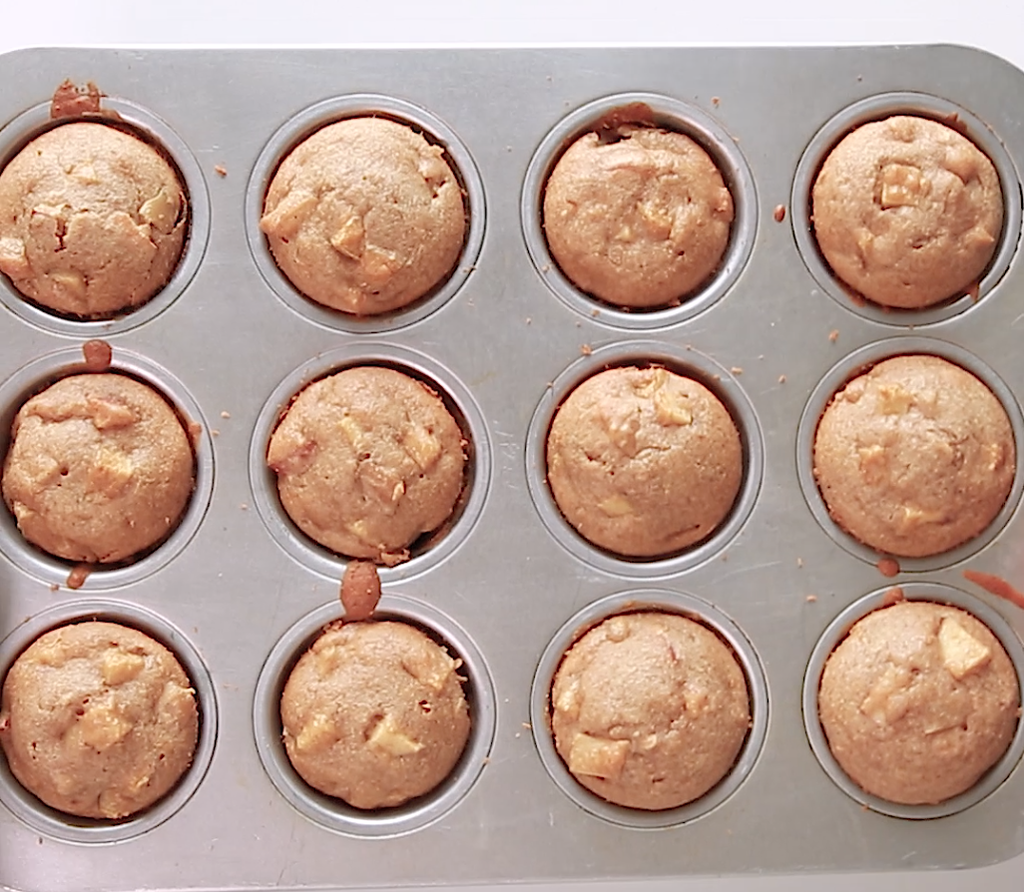 No gluten? NO PROBLEM.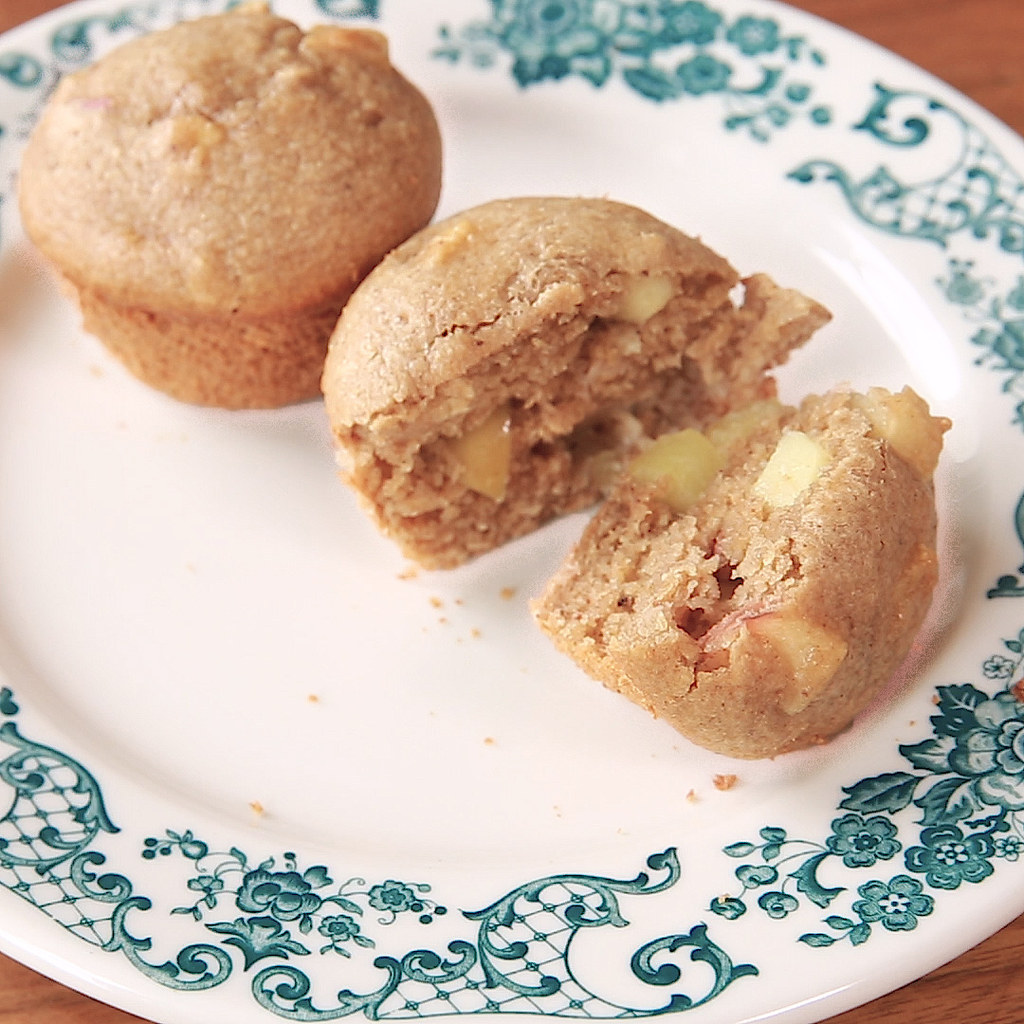 Gluten-Free Apple Blender Muffins
Makes 12 Muffins
Estimated active time: 10 minutes
Estimated total time: 30 minutes
INGREDIENTS
2 cups gluten-free rolled oats
2 large eggs
1 cup full-fat Greek yogurt
1 tablespoon cornstarch
½ teaspoon baking soda
¼ cup honey
¼ cup light brown sugar
3 tablespoons coconut oil (or canola oil)
1 teaspoon vanilla
½ teaspoon ground cinnamon
¼ teaspoon ground nutmeg
1 medium apple, chopped
PREPARATION
Preheat the oven to 350°F. Combine all ingredients except the chopped apple in a blender and puree until smooth. Add the chopped apple and stir it in with a spoon or spatula. Pour into a greased muffin tin and bake in the preheated oven for 23 to 25 minutes, until the muffins are puffed and lightly browned.
Recipe by Christine Byrne
In terms of toppings... you know what to do ;)