One-Pot Quinoa Salad With Carrot Ribbons, Olives, Apricots and Goat Cheese
Serves 2
Recipe by Christine Byrne
INGREDIENTS
1 teaspoon + 1 tablespoon olive oil, divided
1/2 cup dry quinoa, rinsed and drained in a mesh sieve
1/2 cup apple juice
1 tablespoon maple syrup
kosher salt and freshly ground pepper
¼ cup thinly sliced kalamata olives
¼ cup thinly sliced dried apricots
1 tablespoon red wine vinegar
2 large or 4 medium carrots
2 ounces soft goat cheese, crumbled
PROCEDURE
1. In a medium saucepan with a lid, heat 1 teaspoon olive oil over medium heat. Add quinoa and cook, stirring constantly with a wooden spoon, for about a minute, until quinoa is completely dry and slightly toasted. Add apple juice, ¾ cup of water, maple syrup, and ¼ teaspoon of kosher salt and bring the mixture to a boil over high heat. Lower heat to the lowest setting, add the olives and apricots, and simmer, covered, for 15 minutes. Turn off the heat and let the pot stand, covered, for 5 minutes. Remove the lid and fluff the quinoa with a fork.
2. While the quinoa cooks, mix the red wine vinegar with a pinch of kosher salt and the remaining tablespoon of olive oil in a medium mixing bowl. Peel the carrots, the use your vegetable peeler to shave the carrots into thin ribbons, adding them to the medium mixing bowl with the vinaigrette. Toss to coat the carrot ribbons with the vinaigrette.
3. When the quinoa is done, add the carrot ribbons and the crumbled goat cheese to the pot and stir everything together to combine. Divide the mixture evenly between two plates and serve.
Before you add liquid to cook the quinoa, toast it in the pot with a little bit of olive oil.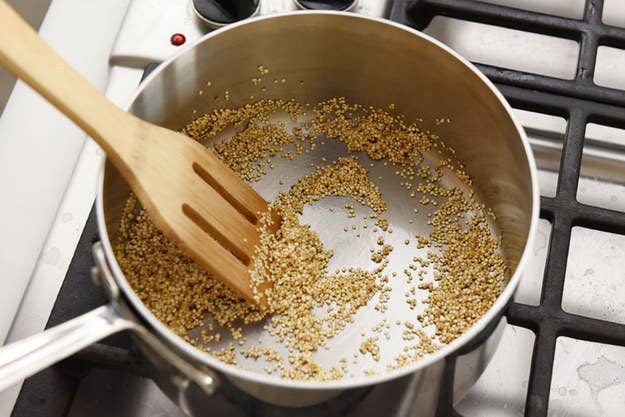 Add the water, apple juice, maple syrup, apricots and olives. Cooking everything together will make the quinoa really flavorful and the apricots nice and soft.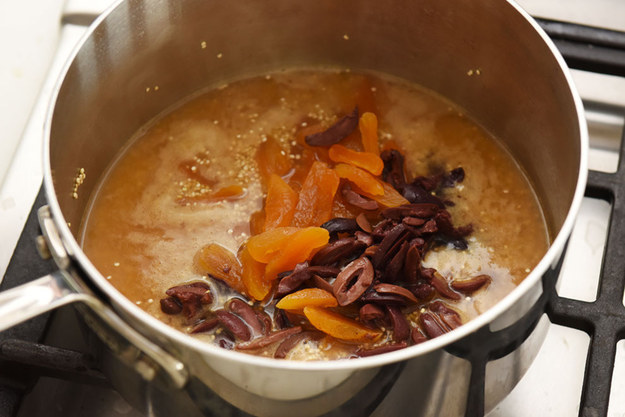 Once you've brought everything to a boil. cover the pot and let it simmer over low heat for 15 minutes.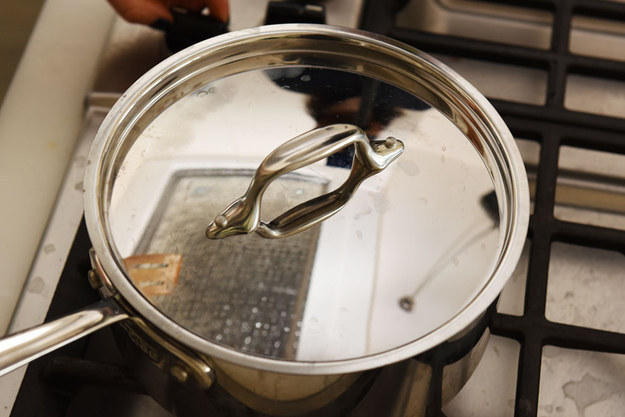 Then, turn off the heat but don't uncover the pot! Let it sit, covered and off the heat, for 5 more minutes.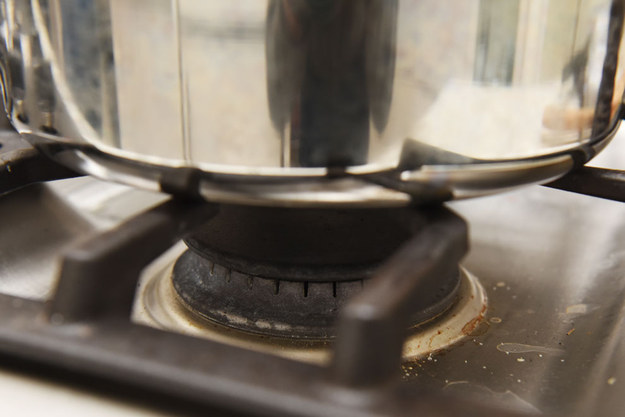 While the quinoa cooks, peel the skin off the carrots and throw it away. Then, use your vegetable peeler to shave the carrots into ribbons.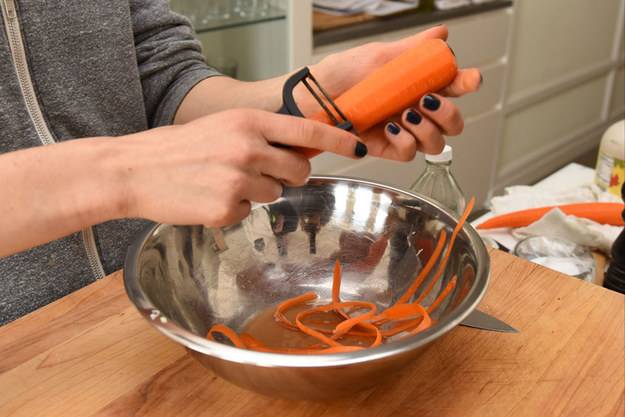 Keep peeling until your carrots look like this.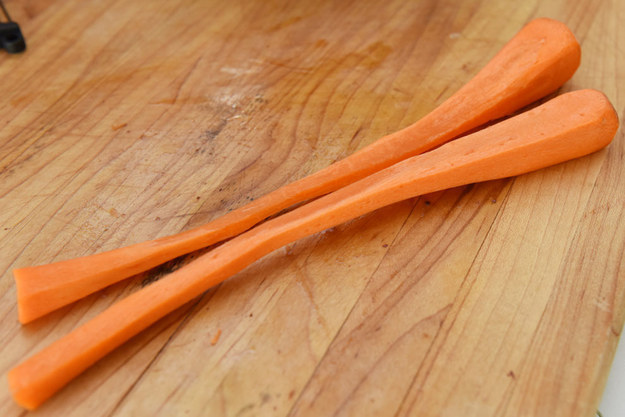 Toss the carrot ribbons in a bowl with salt, pepper, and vinegar.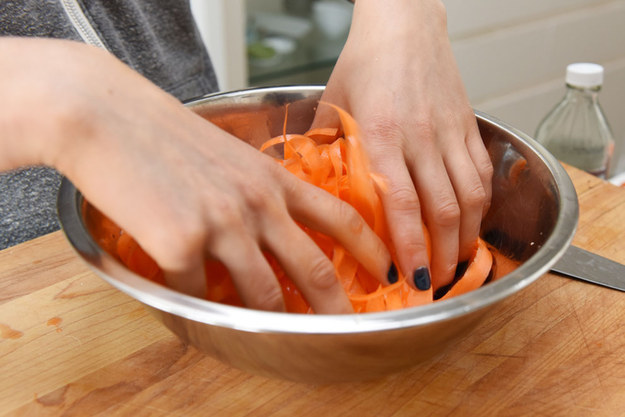 As soon as you uncover the pot, fluff the quinoa with a fork, then add the carrot ribbons and crumbled goat cheese.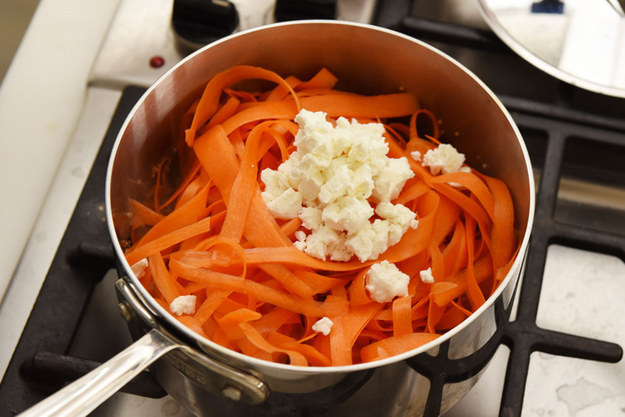 And stir.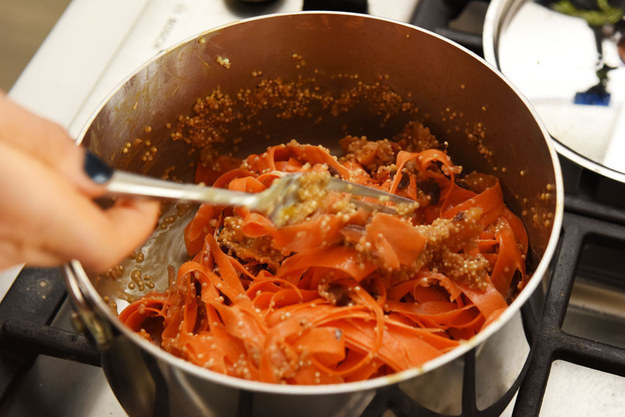 And plate!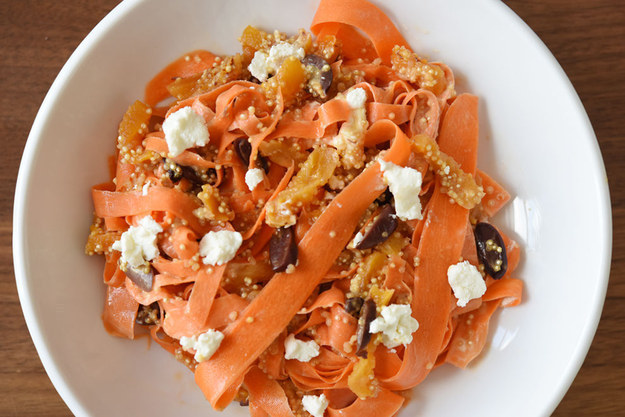 This recipe is one of five easy weeknight dinners you can make from a single grocery list.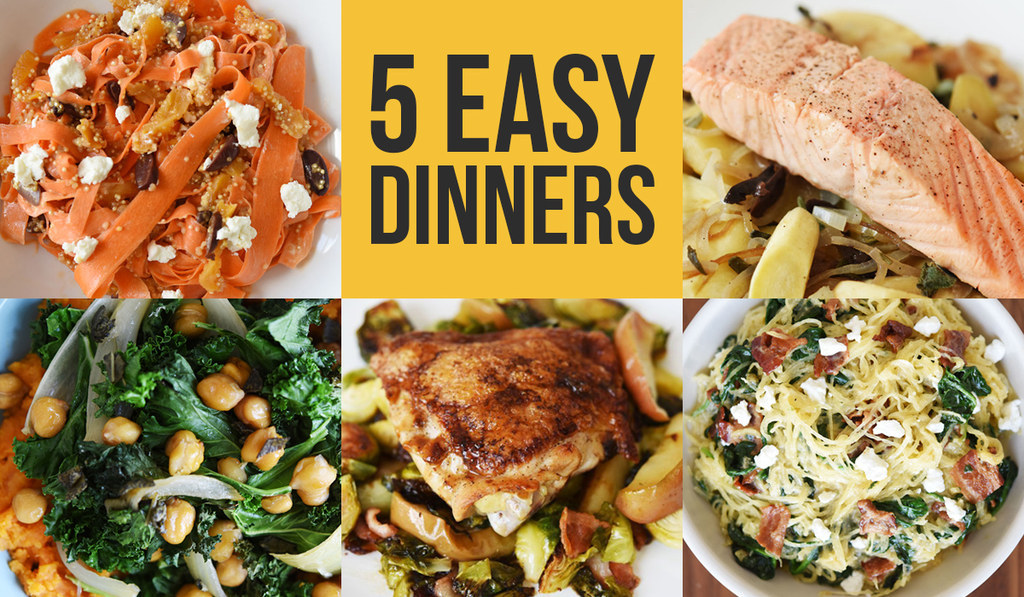 To see all five dinners, plus a complete shopping list, click here.