1.
Don't just prep cooked, savory food. Cut up raw fruit like melon or mango, so that it's super convenient to snack on.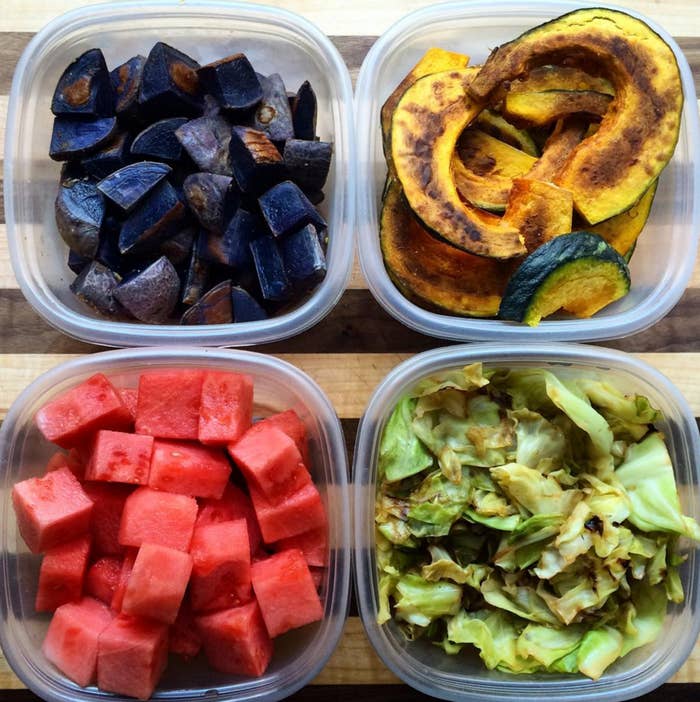 2.
Not great about planning your take-to-work lunches? Here's a step-by-step guide to doing just that!

3.
Blend a week's worth of smoothies at once, then freeze them in to-go containers and thaw them in the fridge the night before.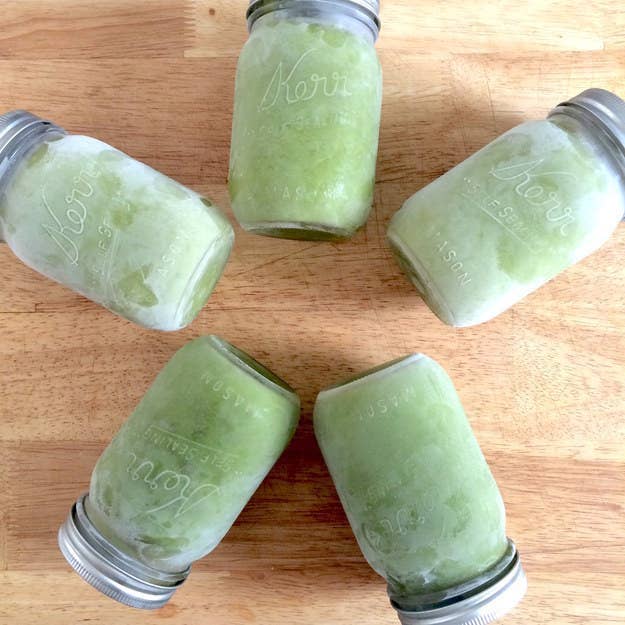 4.
Instead of buying just chicken breasts or thighs, cook a whole chicken and eat it throughout the week...
5.
...then make a big batch of chicken stock (or ~bone broth~, as the kids are calling it these days) in your slow cooker with the leftover bones.
6.
If you love baked goods but aren't great about portion control (one brownie pan = one serving?), portion a cake and then freeze it.