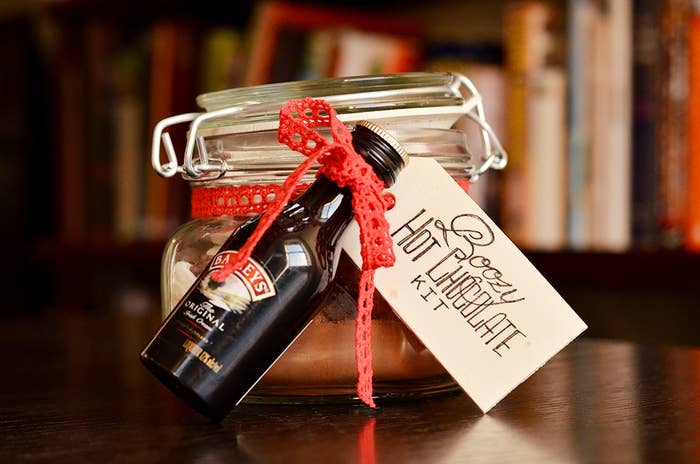 Boozy Hot Chocolate Kit
Makes 1 gift in a wide-mouth, 16-oz clip jar (pictured here)
INGREDIENTS
For Hot Chocolate Mix
½ cup unsweetened cocoa powder
½ cup granulated sugar
½ teaspoon cayenne
12 pods cardamom
3 cinnamon sticks
1 fresh vanilla bean, split in half
8 oz chopped mexican chocolate
1 cup marshmallows
For Gift Assembly
1 quart-sized, wide mouth jar
Parchment paper
Twine or string
1 small bottle Bailey's (optional)
HOW TO PREPARE THE GIFT
Layer ingredient in the wide mouth jar by layering cocoa powder, then sugar, then cayenne, then chopped chocolate, then cardamom pods. Lay the cinnamon sticks and vanilla bean on top, then cut a square of parchment paper to the size of the jar. Lay parchment on top of the layered ingredients, then add marshmallows to the jar (marshmallows need to be separated, since they won't be cooked with the other ingredients. Close the jar, and tie the bottle of Bailey's to the side.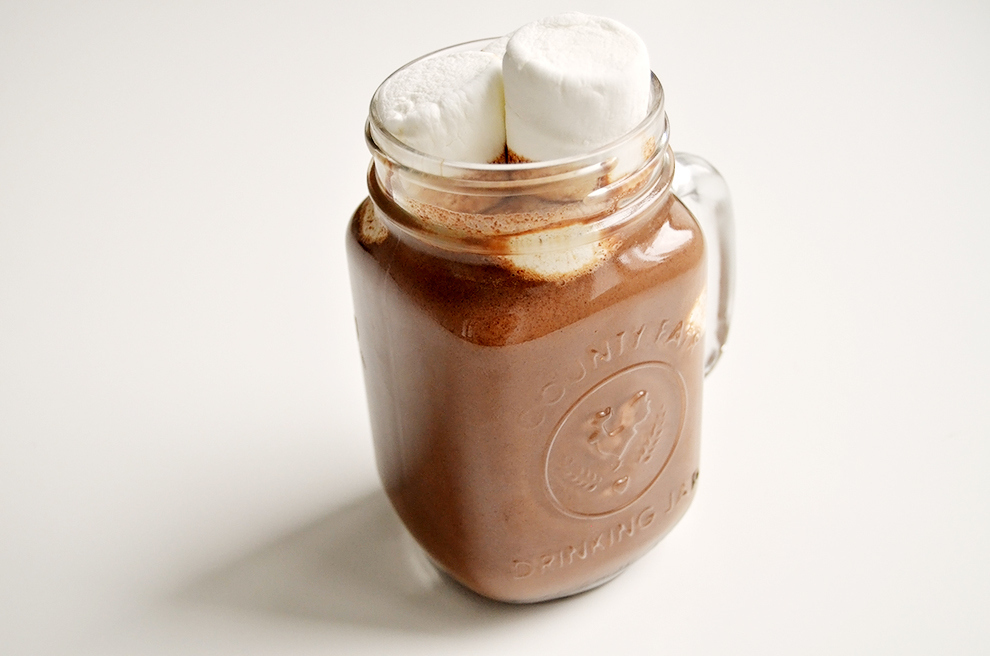 Directions to include with the gift:
How To Make Boozy Hot Chocolate
Makes 6-8 cups
You will need:
4 cups milk
Hot Chocolate mix from gift
Bailey's Irish Cream
Preparation
1. Remove marshmallows with a spoon and set aside (it's okay if not all of the marshmallows are removed, or if some of the cocoa powder or sugar get mixed with the marshmallows).
2. In a medium sauce pot, heat 4 cups of milk with all ingredients except marshmallows and Bailey's over medium heat, stirring occasionally, until chocolate is melted and sugar is dissolved.
3. To serve, pour into 6-8 mugs. Add Bailey's to taste and garnish with marshmallows.
Download a PDF of directions to include with gift: