Here's How To Make Sliced Orange Jell-O Shots
Cutest wedges you've ever seen. Get the full football party menu here.

Here's what you'll need to make the Jell-O Shots: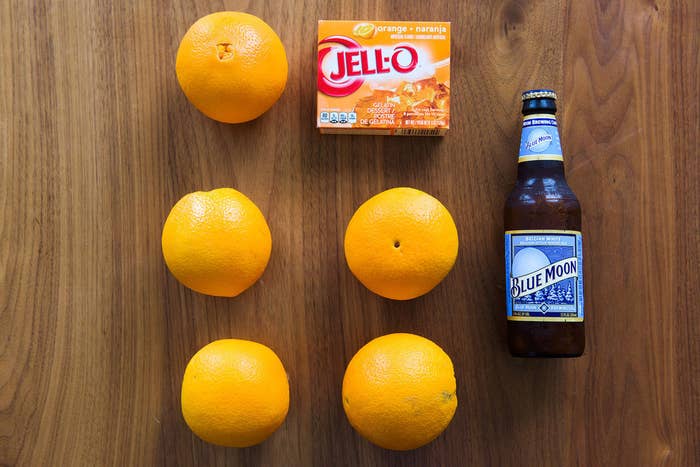 1.
Cut the oranges in half, lengthwise. Use a small knife to cut the flesh away from the pith around the edges, then use your hands to peel out all of the flesh.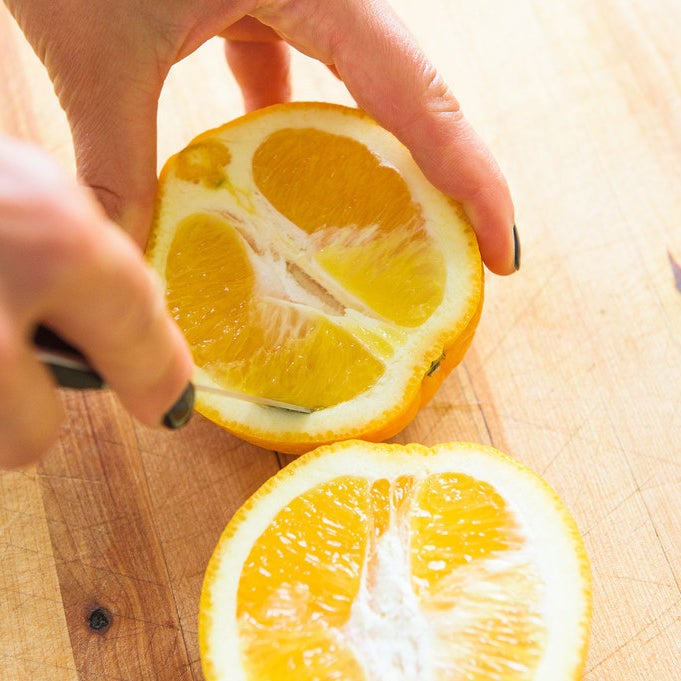 2.
Whisk the Jell-O powder with ¾ cup of boiling water. When it's fully dissolved, add ½ cup of ice cold water, then pour in the bottle of Blue Moon.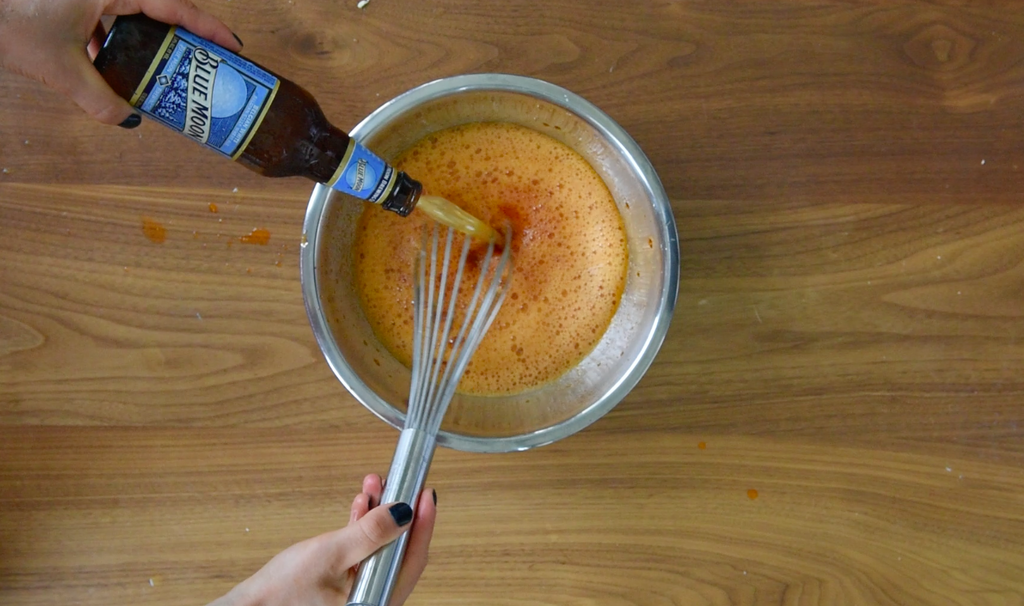 3.
Put the hollowed oranges into a large, flat-bottomed tupperware or baking dish, then carefully pour in the Jell-O mixture.
4.
Refrigerate for at least 4 hours.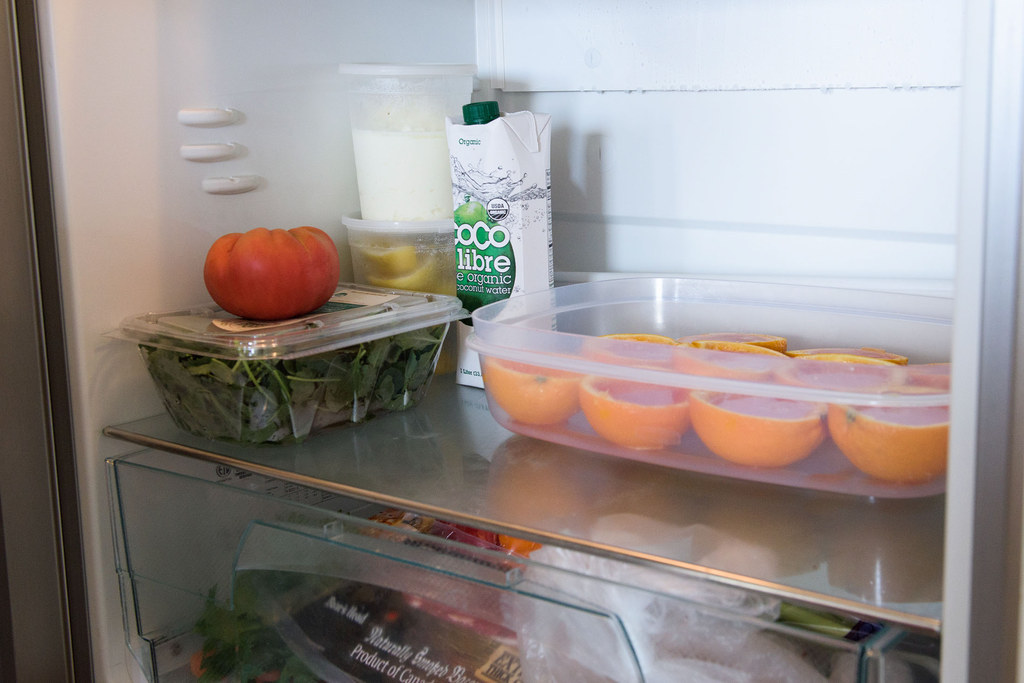 5.
When the Jell-O is solid, use a sharp knife to cut each half into 3 wedges.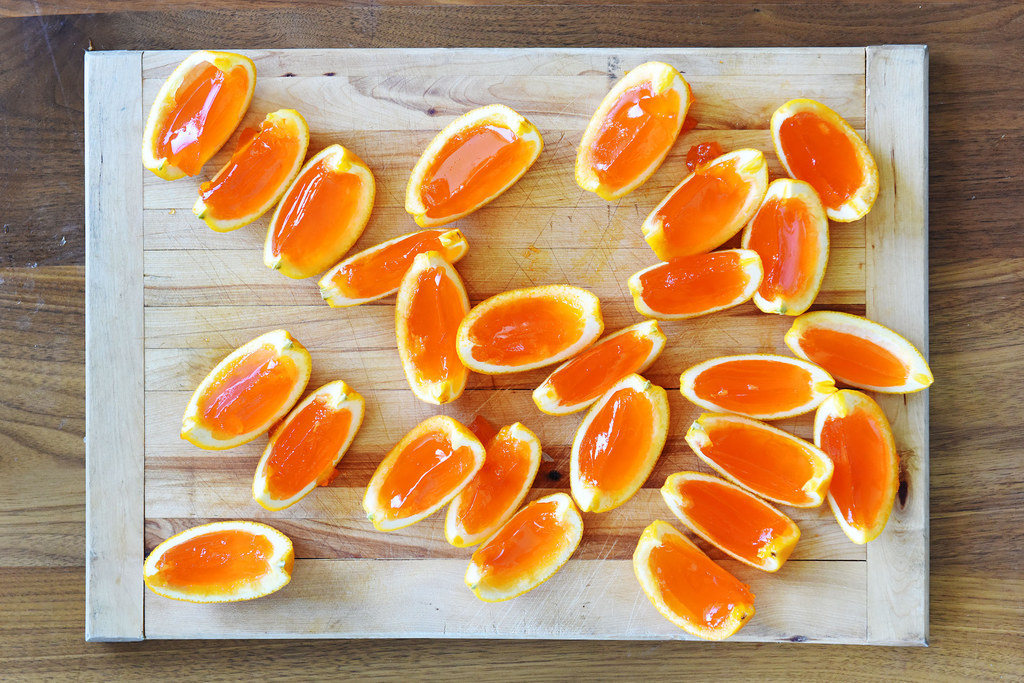 6.
Serve immediately...
Since they're not so boozy, you should probably chase with a full beer.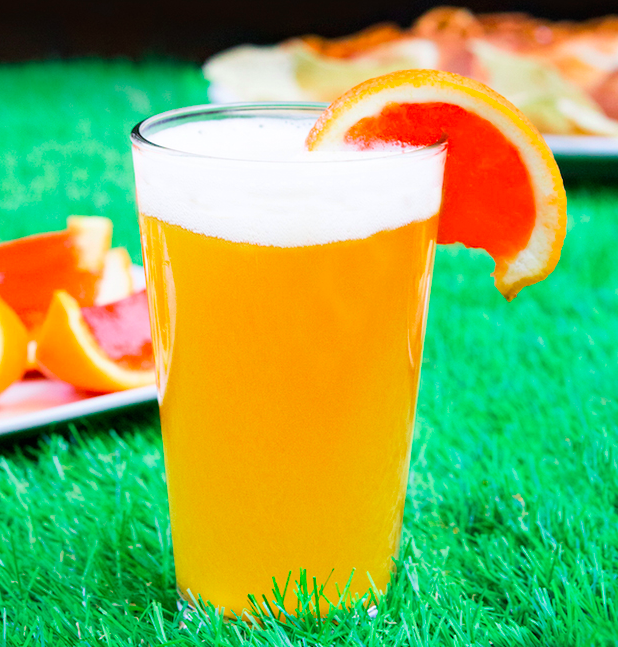 Wheat Beer Jell-O Shots
Makes about 30 wedges
Recipe by Christine Byrne
INGREDIENTS
5 to 6 large navel oranges
1 6-ounce package orange-flavored Jell-O
¾ cup boiling water
½ cup ice water
12 ounces (1½ cup) wheat beer, such as Blue Moon
PREPARATION
Slice the oranges in half, lengthwise, and hollow them out: To do this, remove the flesh by cutting it away from the pith then peeling it out. (Eat the orange flesh or save it for another use.) Arrange the hollow orange peel halves on a baking sheet (or a shallow baking dish) cut side-up, like cups. This is what you'll chill the Jell-O shots in, so make sure it fits in your fridge.
Pour the Jell-O powder into a medium mixing bowl and add the boiling water, whisking vigorously until the powder dissolves. Stir in the ice water and then the beer.
Transfer the Jello-O liquid to a heatproof liquid measuring cup to make it easier to pour. Pour the liquid into the orange peels, filling them up to the top. Refrigerate until set, about 4 hours.
When the Jell-O is set, cut each orange half into 3 wedges. Serve cold.