If you resolved to be a little healthier in the new year, you're in the right place!
It's great to want to eat healthier but crash diets don't work — you need a sustainable plan. So, with the help of nutritionist Abby Langer, we put together a weeklong meal plan filled with recipes that will make you feel awesome, give you plenty of energy, and help you have your best, healthiest year yet. BuzzFeed Life's 7-Day Clean Eating Challenge is a healthy meal plan that will teach you to cook and eat real food that's actually delicious.
You'll eat three meals and two snacks every day for a total of 1500–1700 calories. There's lots of produce and lean protein, and no processed food. There are step-by-step photos and instructions for the recipes — plus tips for shopping, storing leftovers, and saving money.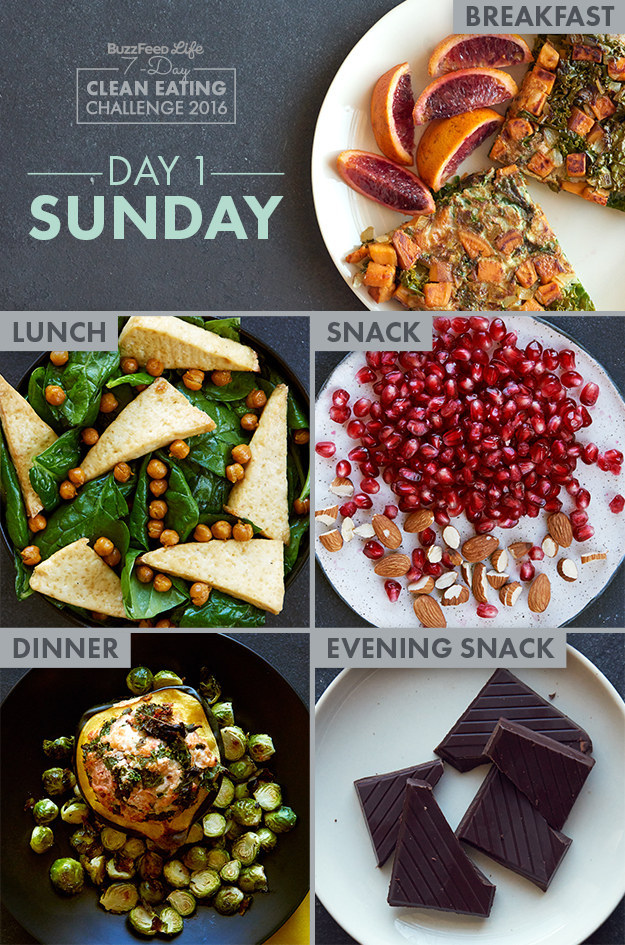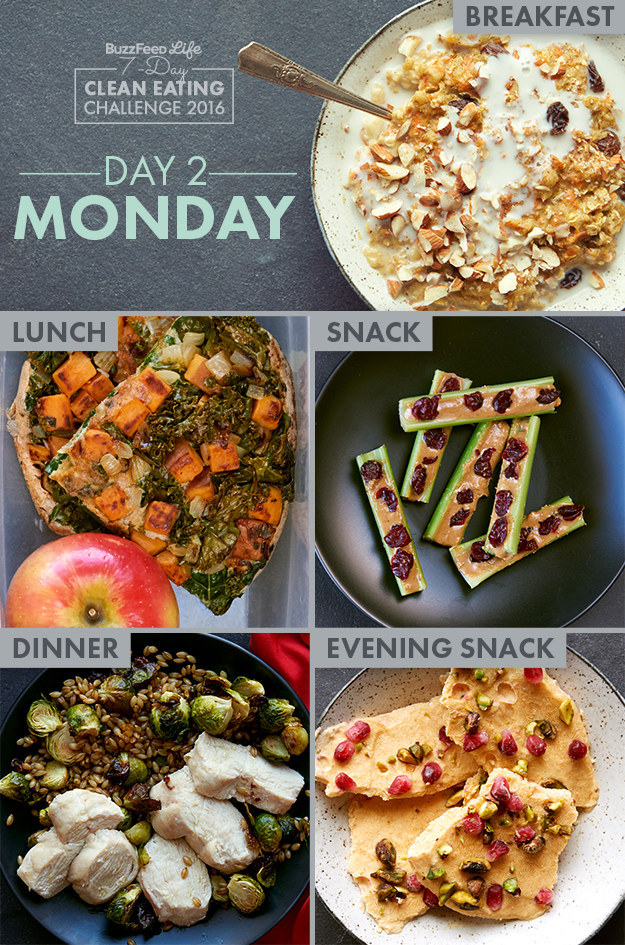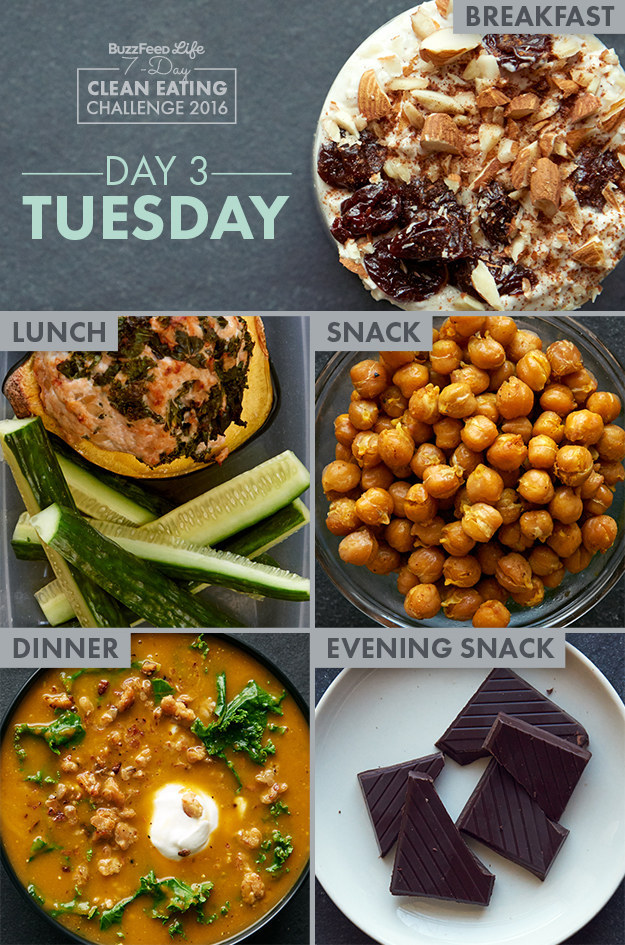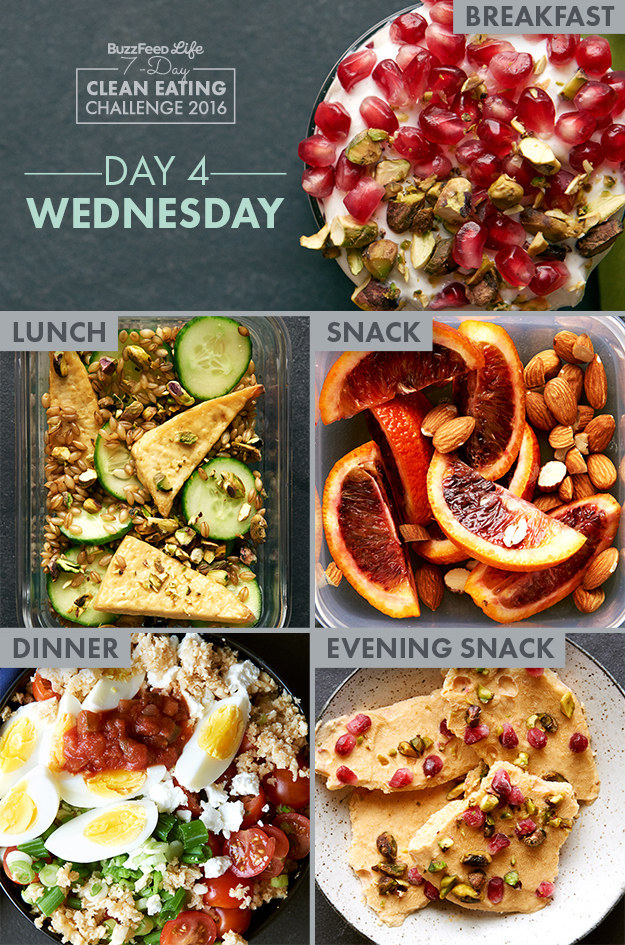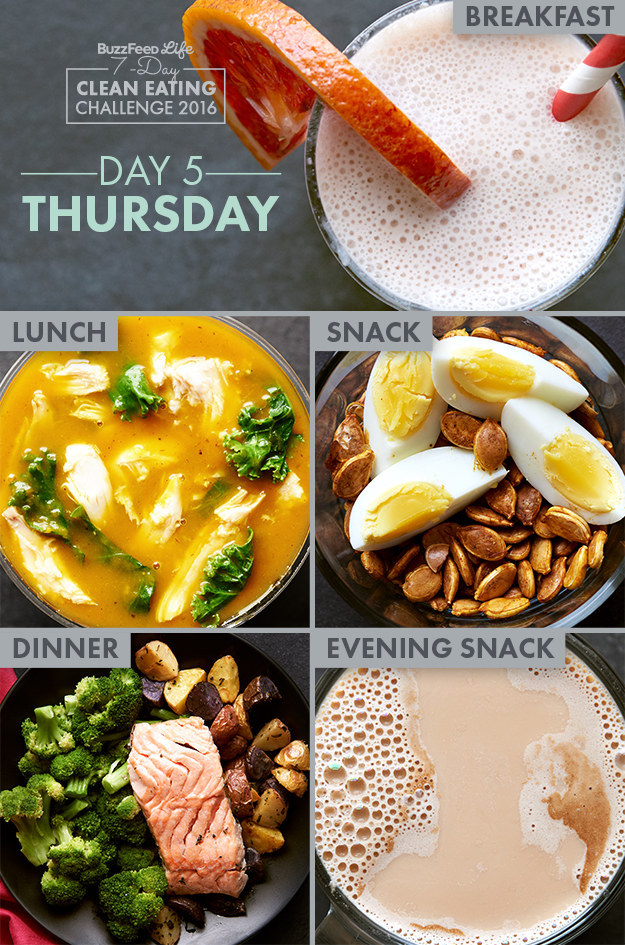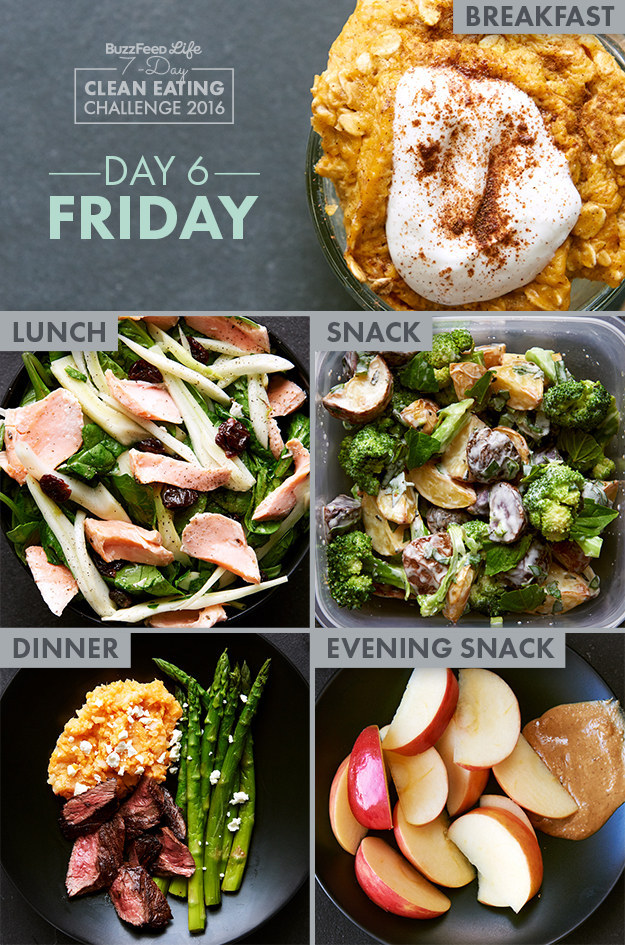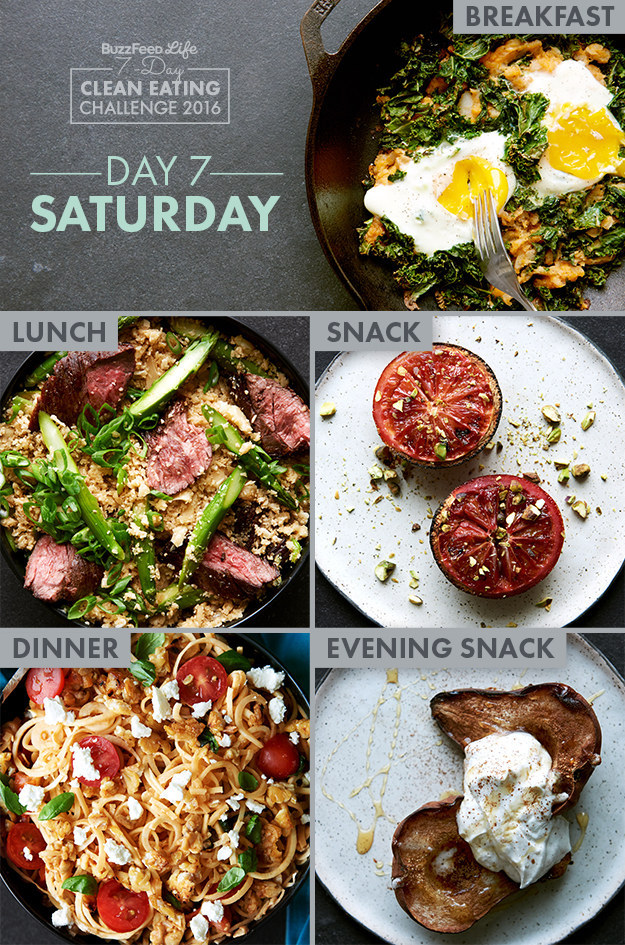 14 THINGS TO KNOW BEFORE YOU START
1.
Every meal and snack is homemade; no processed food is allowed.
If you don't know how to cook, that's OK! This challenge will teach you how. If you follow the scheduled prep, the cooking is easy — and there are step-by-step photos for each day. The plan is low-carb with an emphasis on lean protein and fresh produce.
It includes tips on how to save money. We put together an Amazon page so you can easily order all the nonperishables to make your grocery store trip a little lighter. (Some things sold through Amazon — like chickpeas, nuts, and dried fruit — are only available in bulk, but that just means you'll have healthy pantry staples in your kitchen long after the Challenge is over.)
3.
You can start the challenge by going grocery shopping on any Saturday.
Day One of the challenge is actually Sunday, but you'll need to go grocery shopping on Saturday.
4.
Each recipe is calculated for one person, as is the grocery list.
Every day, you'll eat three meals and two snacks (one snack after lunch, one after dinner) for a daily total of 1,500–1,700 calories.
5.
It's important that you follow the meal plan in order.
Because most of the recipes call for leftover ingredients from previous days.
7.
All of the weekday lunches and snacks are portable so you can take them to work, to class, or wherever you need to go.
There are instructions with each of the lunches and snacks on how to pack them to go. If you're packing lunches to go and eating at work, you might want to keep salt, pepper, and a paring knife at the office just in case, but our schedule has you prep everything at home beforehand.
8.
You'll freeze some of your meat and fish right when you get home from the grocery store.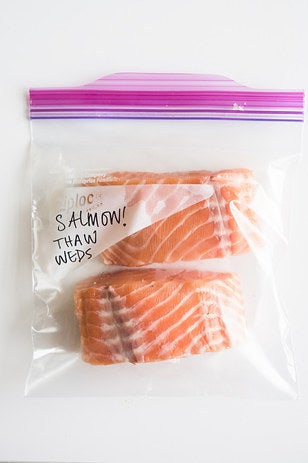 We'll tell you exactly when to thaw the proteins, so make sure you stay on top of that! Nothing's worse than getting excited about salmon for dinner and coming home to a block of frozen fish. If you don't want to freeze your proteins, you can buy them the day you're scheduled to use them and put them right in the fridge if you have time for additional trips to the grocery store — that's up to you.
9.
Protein amounts are different for men and women.
Every serving of protein is 4 ounces for women and 6 ounces for men, and servings of nuts are also doubled for men. This is noted in every relevant recipe, so you'll get a heads-up every time. But all the calorie counts and nutrition breakdowns are calculated based on women's serving sizes.
10.
You need to drink about six glasses of water per day.
The specific amount is 60 ounces (7½ cups) of water per day, but there's no need to obsessively measure; just know that most water glasses hold about 10 ounces, so six of those will get you to your goal.
11.
Aim to eat every three to four hours.
And try not to eat within two hours of bedtime.
12.
Limit coffee consumption to two cups per day.
Try not to drink any coffee after lunchtime.
13.
No booze.
Yep, you read that right: Alcohol is not allowed on the challenge. But we understand that some of you will cheat. So if you decide to break this rule, limit yourself to two glasses of wine, maximum, over the course of the week.
14.
There's a printable list of all the kitchen equipment you'll need here and an Amazon page so you can easily order anything you don't already have.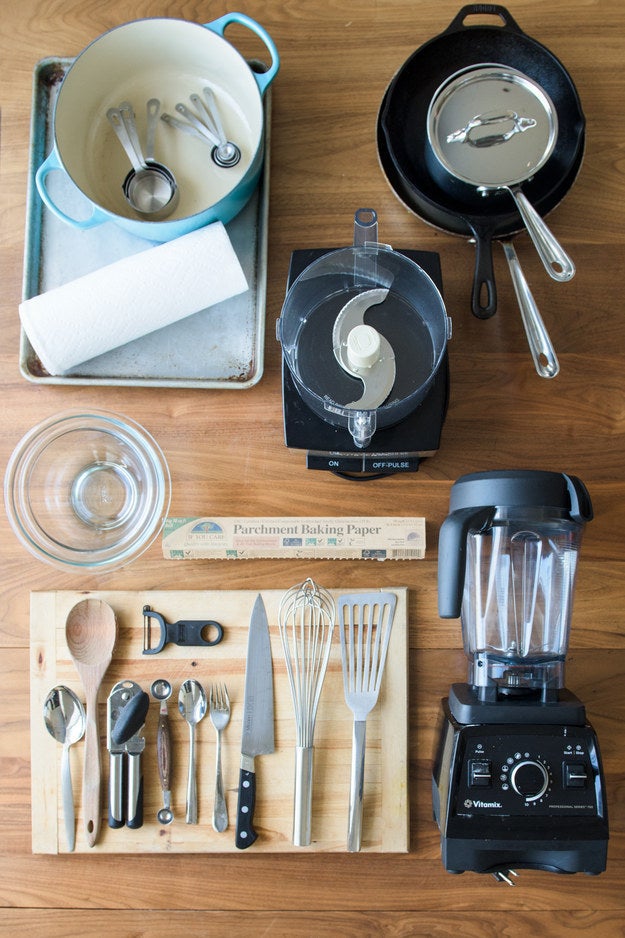 The Amazon list includes two options for the food processor and the chef's knife; the pricier options are super high quality and worth it, but the less expensive versions are great if you're on a tighter budget.
BuzzFeed Food editors tested the entire Clean Eating Challenge.
So we can vouch for the deliciousness of every recipe. If you have questions about the challenge or any of the dishes, you can email food editor Christine Byrne.
We'd love to see how it goes if you take the Challenge! Post your photos to Instagram or Twitter and tag them #BuzzFeedCleanEating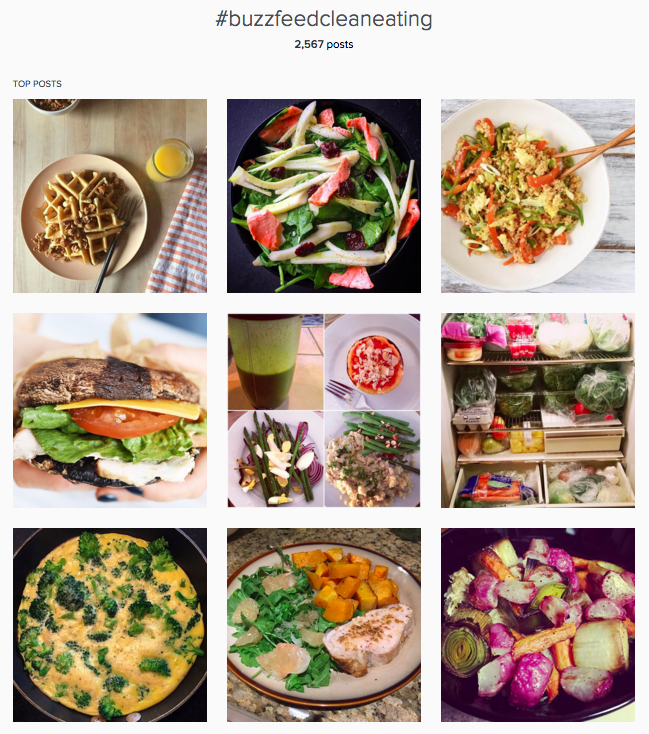 Recipes and food styling by Christine Byrne: photographs by Lauren Zaser; art direction by Brian Madigan; design by Alice Mongkongllite; edited by Sarah DiGregorio and Emily Fleischaker