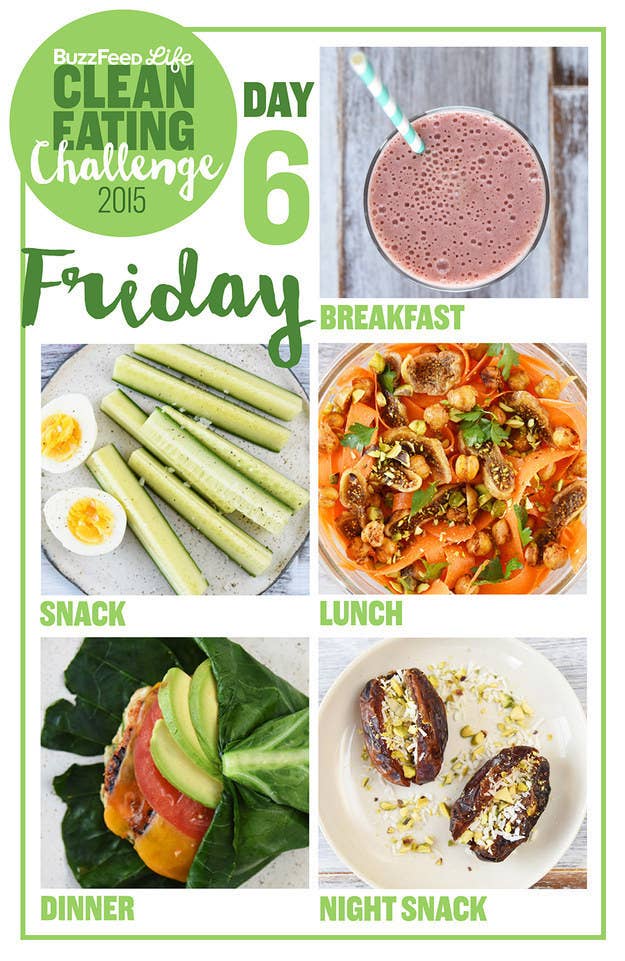 BuzzFeed Life's Clean Eating Challenge is a two-week plan that's all about eating real food in order to feel great and have more energy. The food is low-carb and gluten-free with an emphasis on lean protein, healthy fats, and lots of fresh produce. There's no processed food allowed; every meal is homemade.
It's important that you follow the meal plan in order starting with Day 1 since most of the recipes call for leftover ingredients from previous days. But you can start any time and find full instructions here. Aim to eat every 3-4 hours and try not to eat within two hours of bedtime.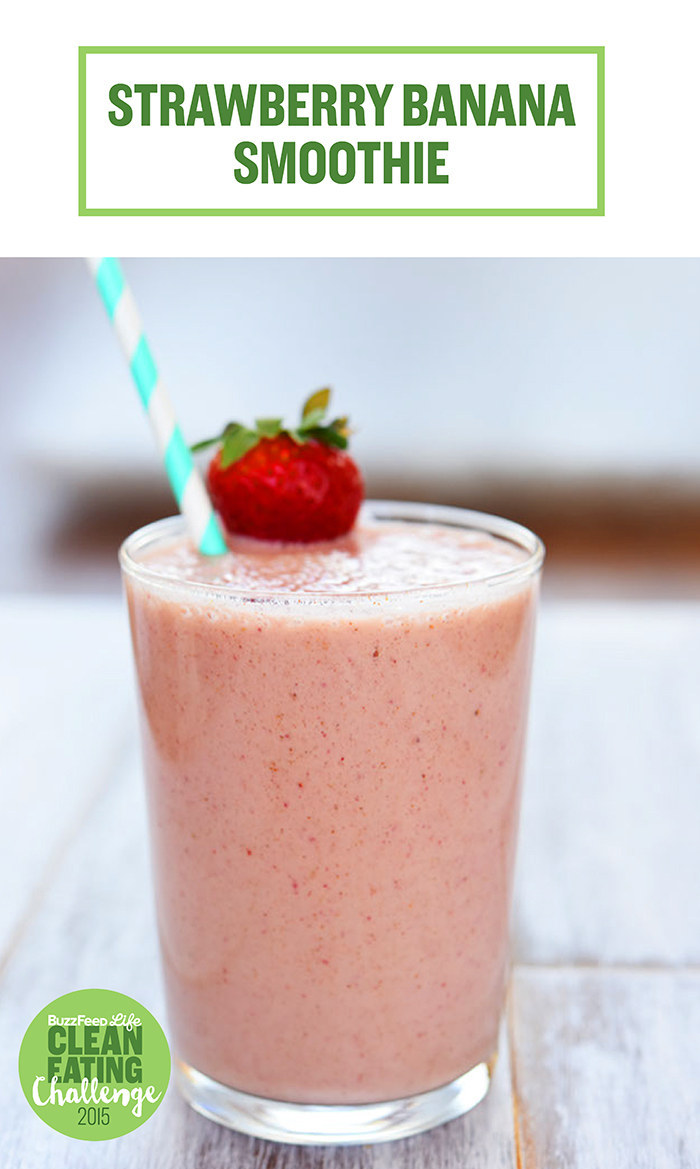 Strawberry Banana Smoothie
Makes 1 serving
INGREDIENTS
4 large strawberries, cored and roughly chopped
½ banana, frozen and cut in 1-inch pieces (from Saturday)
1 cup unsweetened almond milk
2 tablespoons natural, unsalted almond butter
½ teaspoon vanilla
PREPARATION
Combine all ingredients in a blender and puree until smooth, about a minute.
312 calories, 21 g fat (1.1 g saturated fat), 28.6 g carbohydrate (7.4 g dietary fiber, 14.1 g sugars), 10.2 g protein, 0 mg cholesterol, 182 mg sodium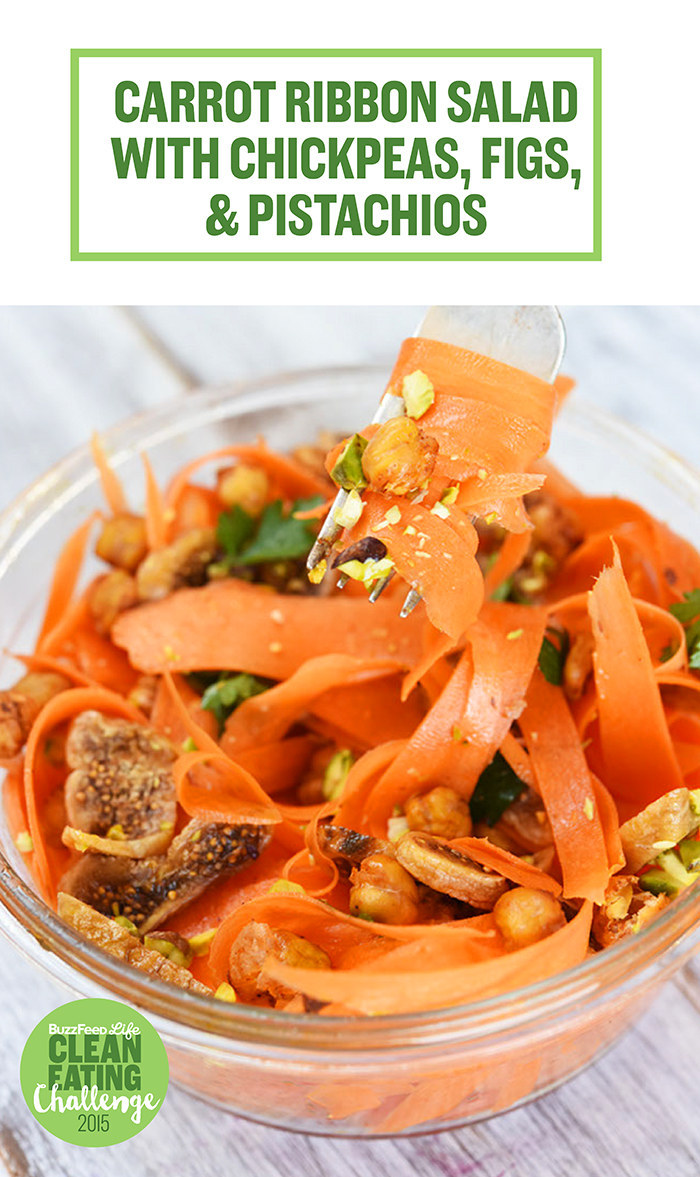 Carrot Ribbon Salad with Chickpeas, Figs, and Pistachios in Cider Vinaigrette
Makes 1 serving
INGREDIENTS
2 teaspoons apple cider vinegar
⅛ teaspoon kosher salt
freshly ground pepper
2 teaspoons olive oil
3 medium carrots, peeled
½ recipe Paprika-roasted chickpeas (prepared last night)
10 raw, unsalted pistachios, roughly chopped (20 pistachios for men)
1 dried Turkish fig, thinly sliced
2 tablespoons parsley leaves (or more, if you want)
PREPARATION
In a large mixing bowl, whisk together the vinegar, kosher salt, and freshly ground pepper. Slowly add the olive oil, continuing to whisk vigorously until the mixture is thoroughly combined. Working over the bowl, use a vegetable peeler to shave the peeled carrots into long, thin ribbons. Once the carrots are shaved (you'll end up with a thin core that's too hard to shave. You can either eat that or throw it away), add the remaining ingredients and toss everything to combine.
If you're packing this lunch to-go: Make the salad as directed (you can dress it ahead of time; carrots are hearty), but keep the chickpeas and pistachios separate, in a small airtight container. Put the salad in a large airtight container, with the small container of pistachios and chickpeas inside or on the side. Store in the refrigerator until you're ready to eat, then throw the pistachios and chickpeas into the salad.
473 calories, 18 g fat (1.5 g saturated fat), 64.3 g carbohydrate (13.5 g dietary fiber, 15 g sugars), 15.9 g protein, 0 mg cholesterol, 610 mg sodium
First, make the vinaigrette in a large mixing bowl.
Peel the outside of the carrots and discard. Then use the vegetable peeler to peel the rest of the carrots into ribbons, right over the bowl of vinaigrette.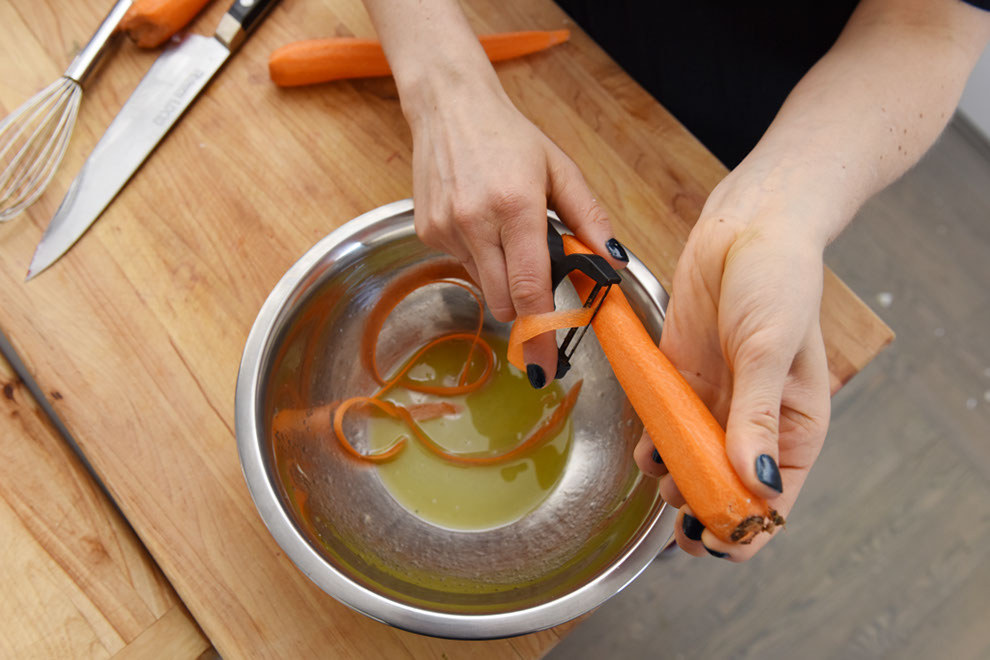 Stop when the carrots are too thin to keep peeling!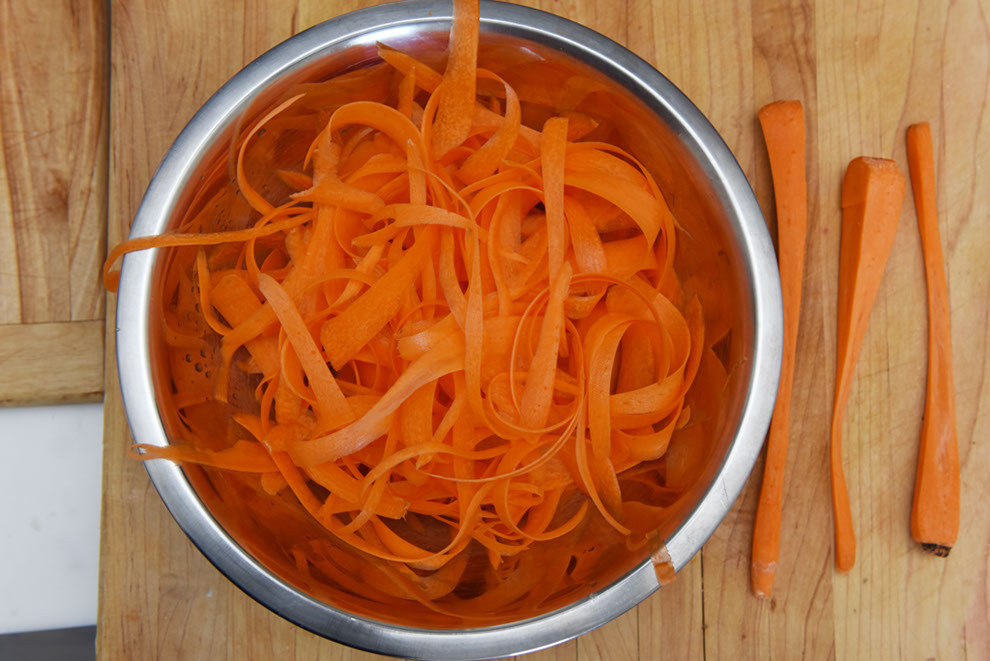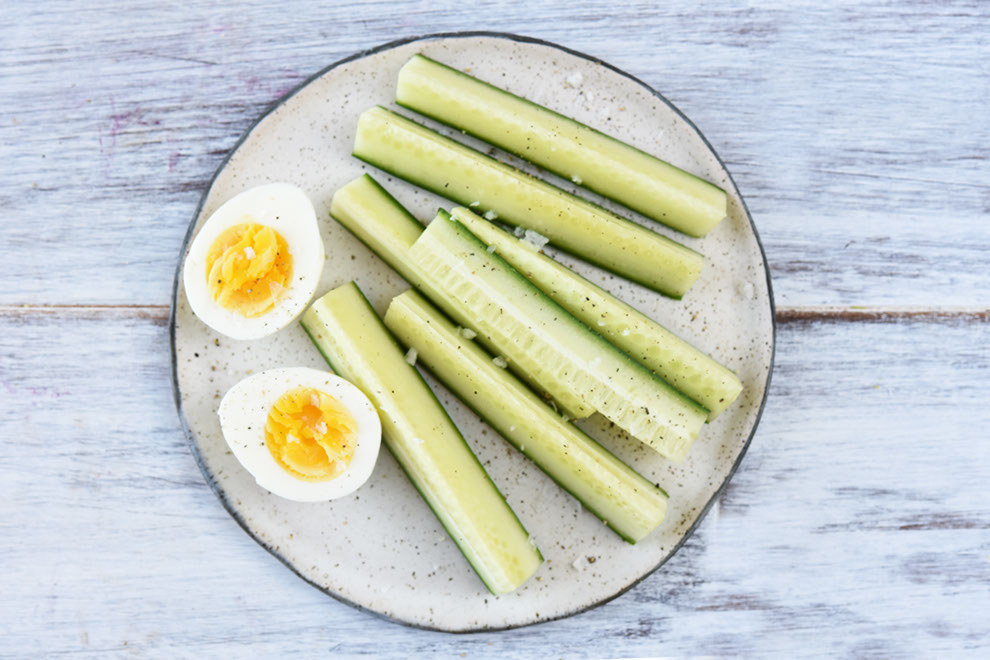 ½ English cucumber, sliced in matchsticks, with 1 hard-boiled egg (men, eat 2 eggs).
95 calories, 5 g fat (1.7 g saturated fat), 4.7 g carbohydrate (1.2 g dietary fiber, 0.2 g sugars), 7.4 g protein, 186 mg cholesterol, 74 mg sodium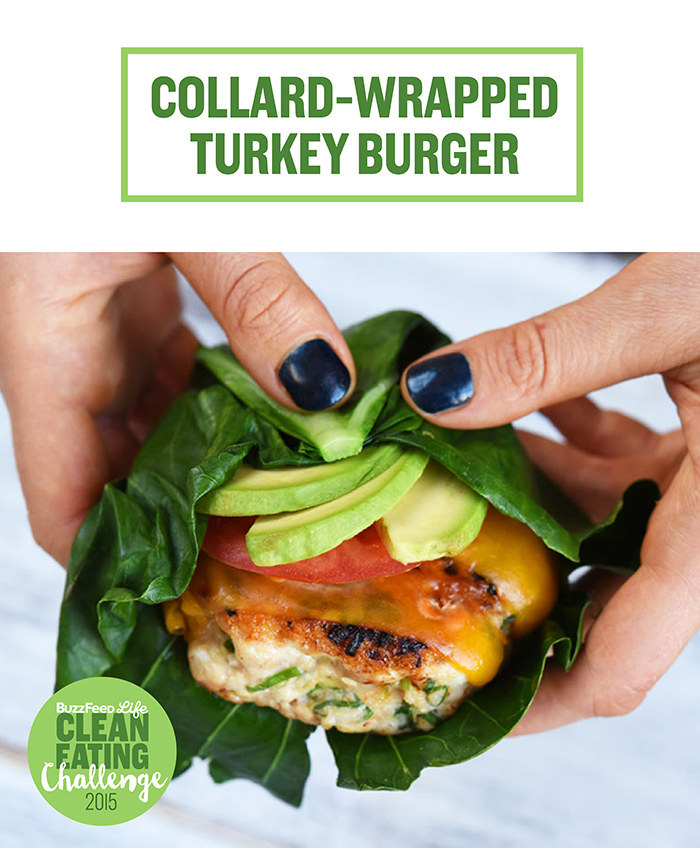 Collard-Wrapped Turkey Burger
Makes 1 serving
INGREDIENTS
1 scallion, greens thinly sliced, whites finely minced
4 ounces ground turkey*
¼ teaspoon paprika
⅛ teaspoon kosher salt
freshly ground pepper
1 bunch collard greens, stems removed
1 teaspoon canola oil
½ ounce slice of cheddar cheese
¼ avocado, thinly sliced (get instructions for storing the rest of this avocado in "PREP" section below)
1/4 large beefsteak tomato, thinly sliced
½ teaspoon dijon mustard (optional)
*Men, use 8 ounces
PREPARATION
In a small mixing bowl, combine scallion whites and greens, ground turkey, paprika, kosher salt, and pepper. Use your hands to mix everything together, then form it into a patty about ¾-inch thick. Put the patty in the fridge while you prepare the collard greens.
Simmer ¼ cup water in a large skillet over medium heat. Add one large collard green leaf to the boiling water and let it cook for about 20 seconds, then flip it and cook for another 20 seconds. This will soften the collard a little bit, so that it's easier to wrap around the burger and doesn't taste weird. Put the cooked leaf on a paper towel-lined plate. (If your leaves are small, you might want to repeat this with a second leaf, then wrap them both around your burger.) Slice the remaining collard greens into thin ribbons (about ¼-inch thick), then add the ribbons to the boiling water. Season with the remaining ½ teaspoon tamari and freshly ground pepper and cook, stirring occasionally, until the collards are soft and the stock has evaporated, about 10 minutes. If the liquid evaporates before the greens are soft, add water one tablespoon at a time. Once the greens are cooked, transfer them to a serving plate tented with foil, to keep them warm.
Wipe out the skillet so that it's clean and dry, then return it to the stove. Heat the canola oil in the skillet over medium-high heat, then lay the turkey patty in the skillet. Cook until the underside is deeply browned, about 5 minutes. Carefully flip the burger and cook until the meat is cooked through (a thermometer inserted into the center should read 165°F, and there should be no pink in the middle when you cut into the patty) and the underside is deeply browned, about 5 minutes more.
When the turkey burger is cooked, put the sliced cheddar on top and continue to cook the burger just until the cheese melts, about 1 minute. Lay the whole collard leaf on the plate with cooked collard greens, then lay the burger in the center of the leaf. Top with avocado and sliced tomato, wrap, and eat.
359 calories, 22.1 g fat (4.9 g saturated fat), 10.9 g carbohydrate (3.5 g dietary fiber, 1.4 g sugars), 32.7 g protein, 84.1 g cholesterol, 713 g sodium
First, you want to blanch the collard green. This will just make it more palatable and easier to wrap. Bring 1/4 cup of water to a simmer in a large skillet, then drop in a collard leaf.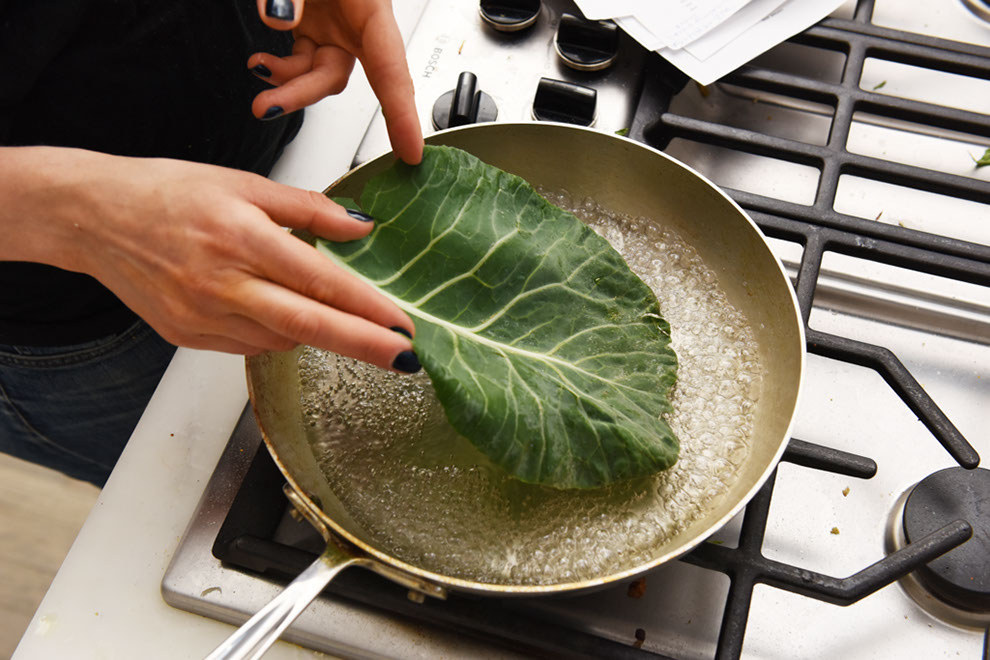 Cook for about 20 seconds, until it's pretty soft, then flip it and cook it for another 20 seconds. It should be dark green and soft.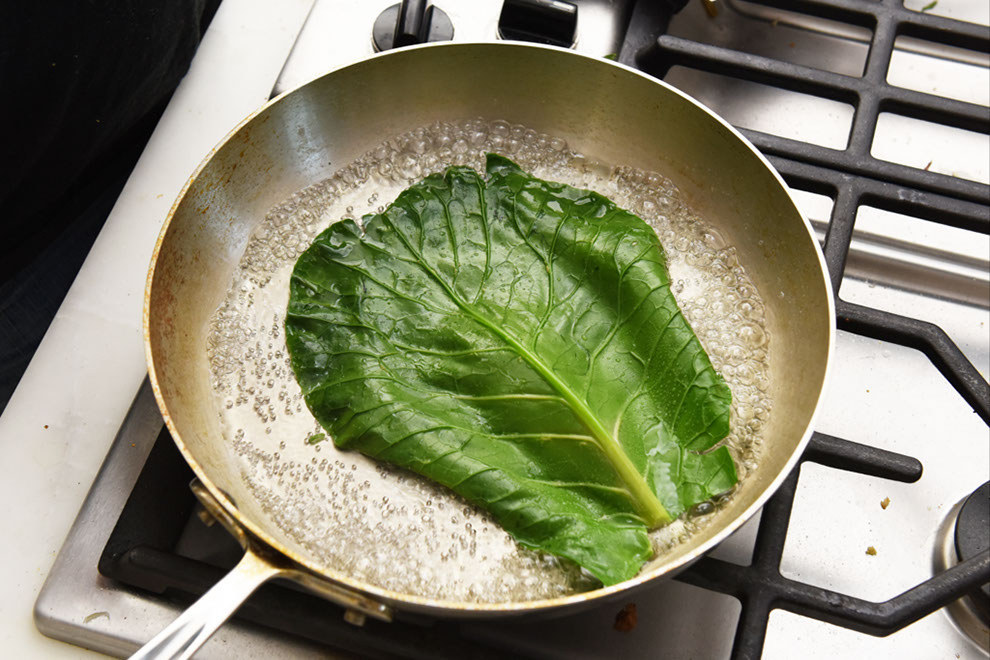 For the burger, combine the turkey, salt, pepper, scallions, and paprika in a mixing bowl.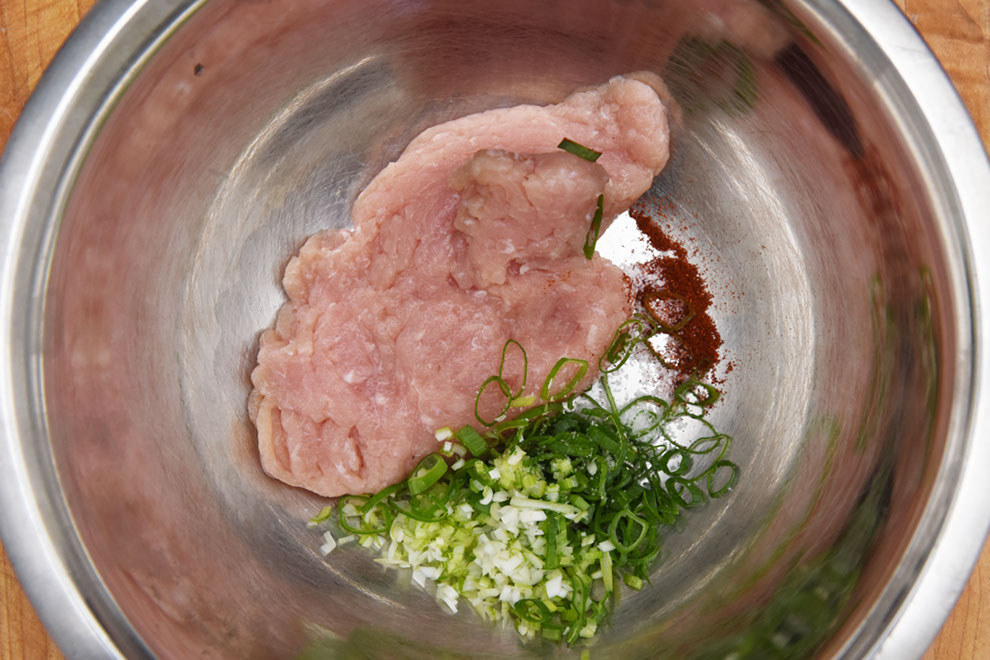 Mix everything together with your hands, then form a patty.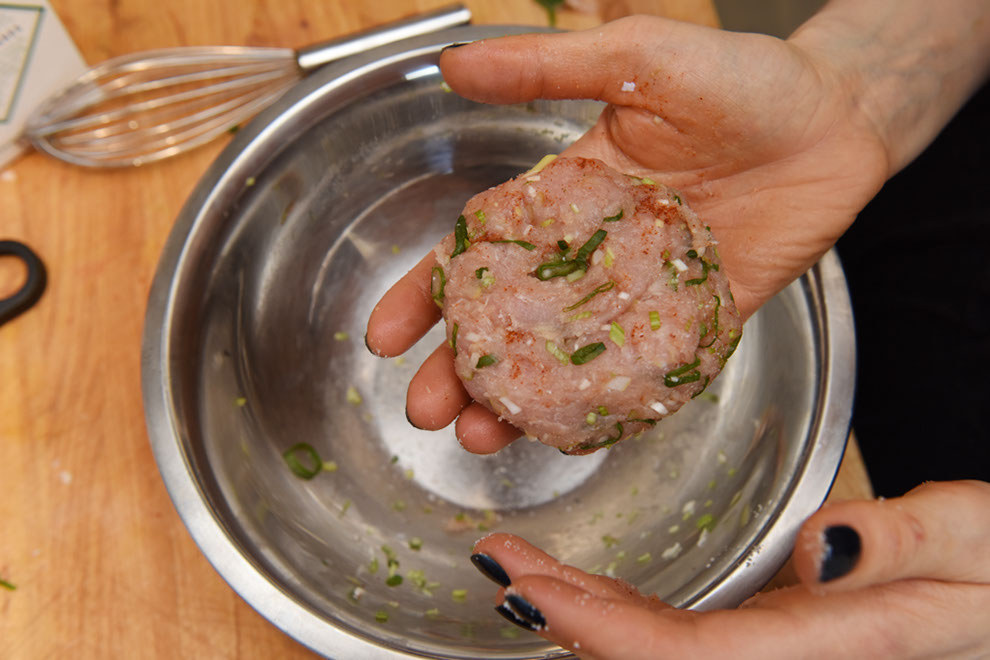 Make sure the skillet is dry, then heat the oil in the skillet over medium-high heat. Add the turkey burger and cook for 5 minutes on each side. The outsides should be browned, and the burger should be cooked through.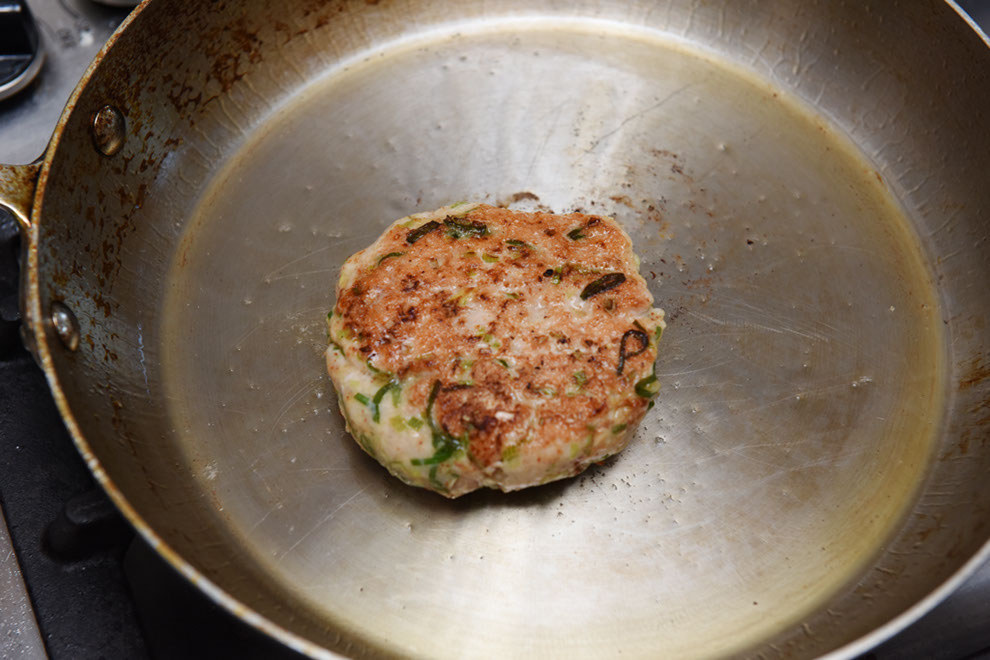 Top with cheddar.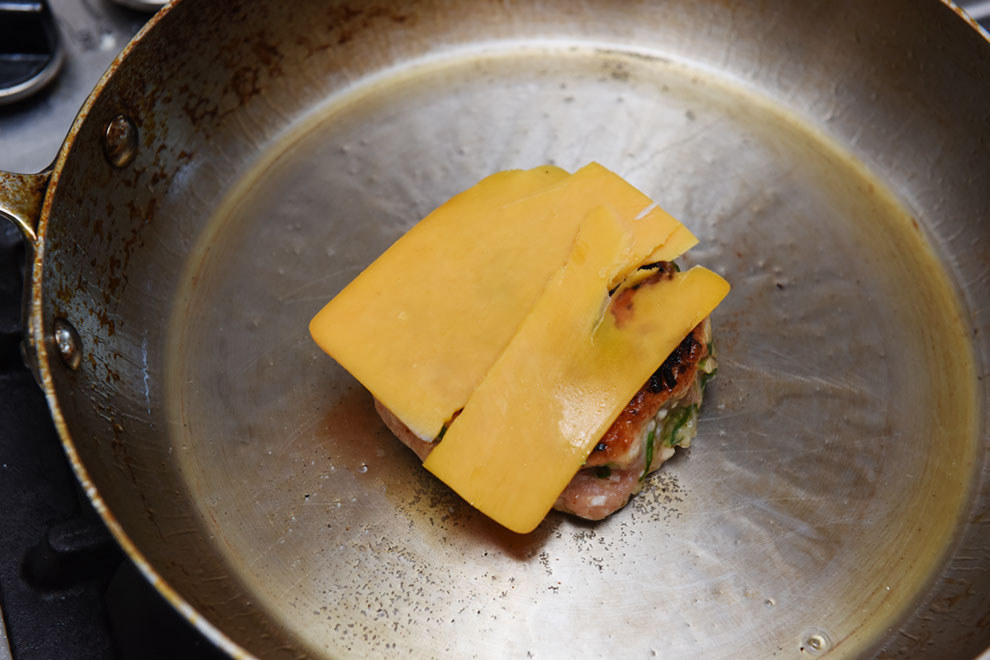 And keep cooking just until the cheese melts.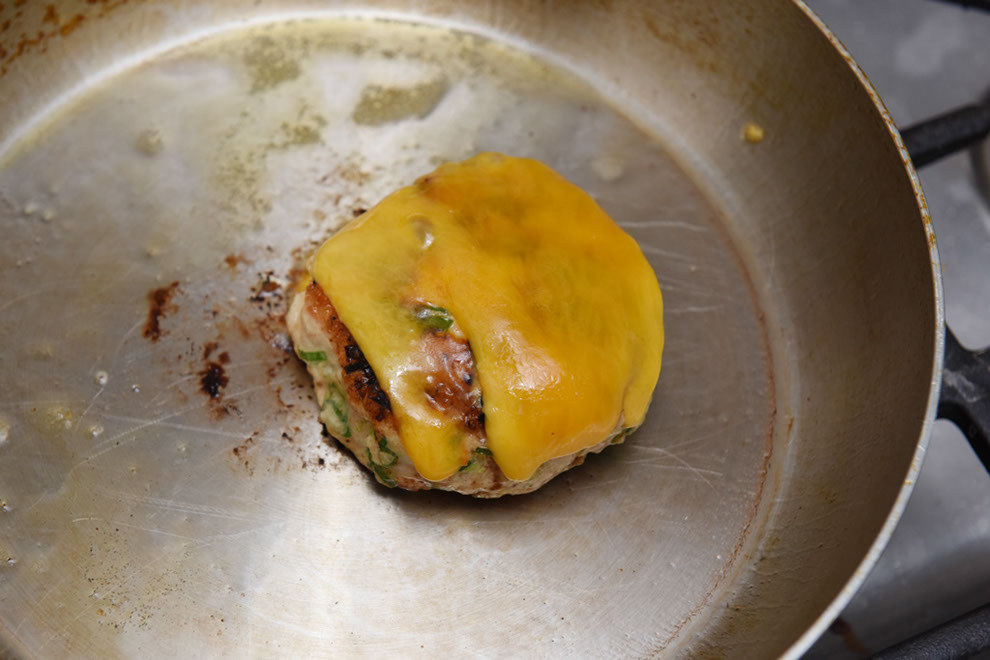 Put the collard green leaf on a plate and place the turkey burger in the center. Top with tomato slices, avocado slices, and mustard if you want.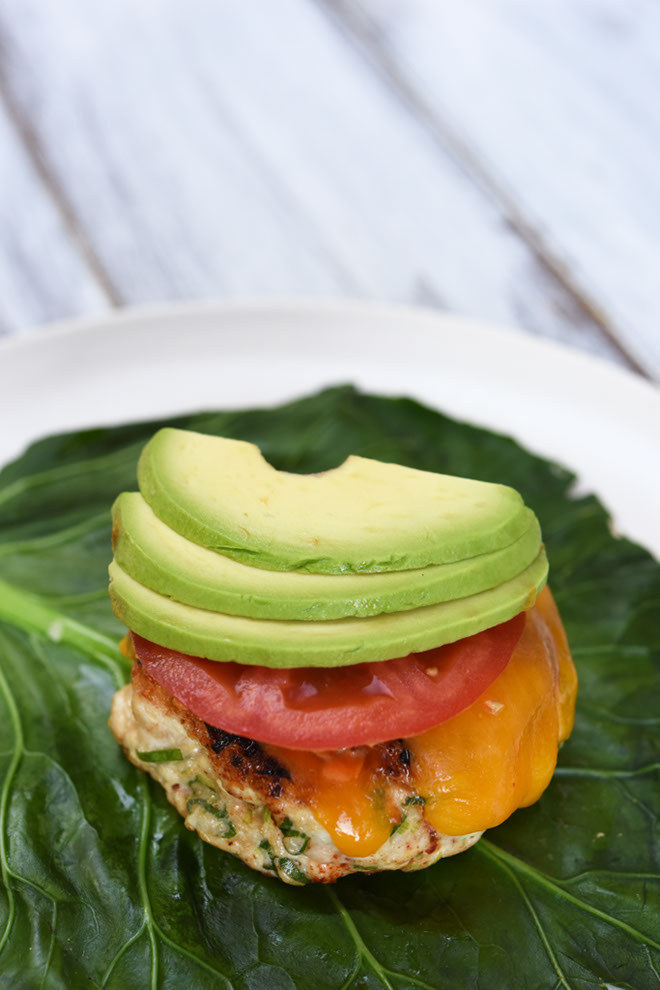 That's a wrap!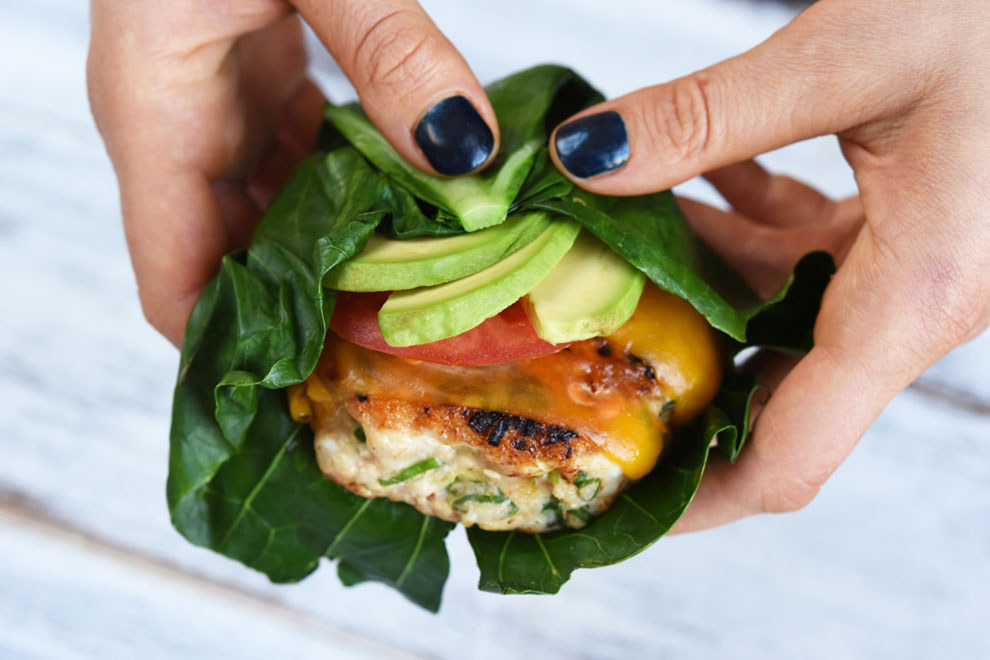 After dinner, peel the remaining ¾ avocado. Put ¼ in an airtight bag in the freezer labeled Saturday, Week 1, Breakfast and put ½ in a separate airtight bag in the freezer labeled Thursday, Week 2, Snack.
Coconut and Pistachio-Stuffed Dates
Coarsely chop 5 raw, unsalted pistachios, then mix them with 1 teaspoon shredded coconut. Cut two medjool dates open lengthwise on one side. If there are pits, take them out and throw them away, then stuff each date with the pistachio coconut mixture.
172 calories, 6.6 g fat (3 g saturated fat), 30 g carbohydrate (3.1 g fiber, 24.3 g sugars), 0.3 g protein, 0 mg cholesterol, 1.7 mg sodium
Make a slice down the center of each date, lengthwise, then dig your knife in just enough to pull out the pit.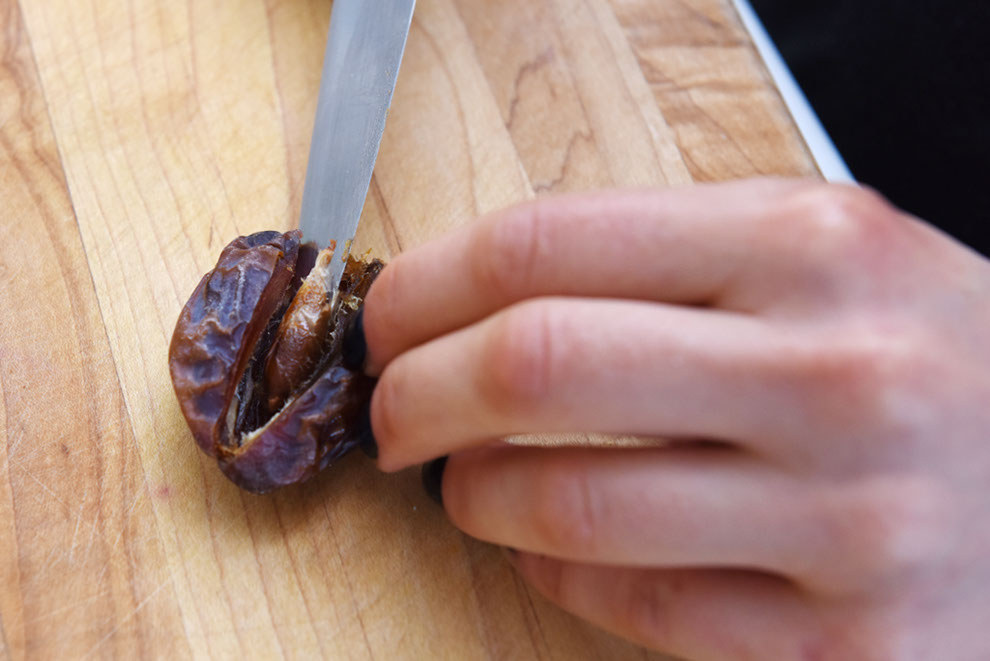 The dates will be kind of like hollow little boats.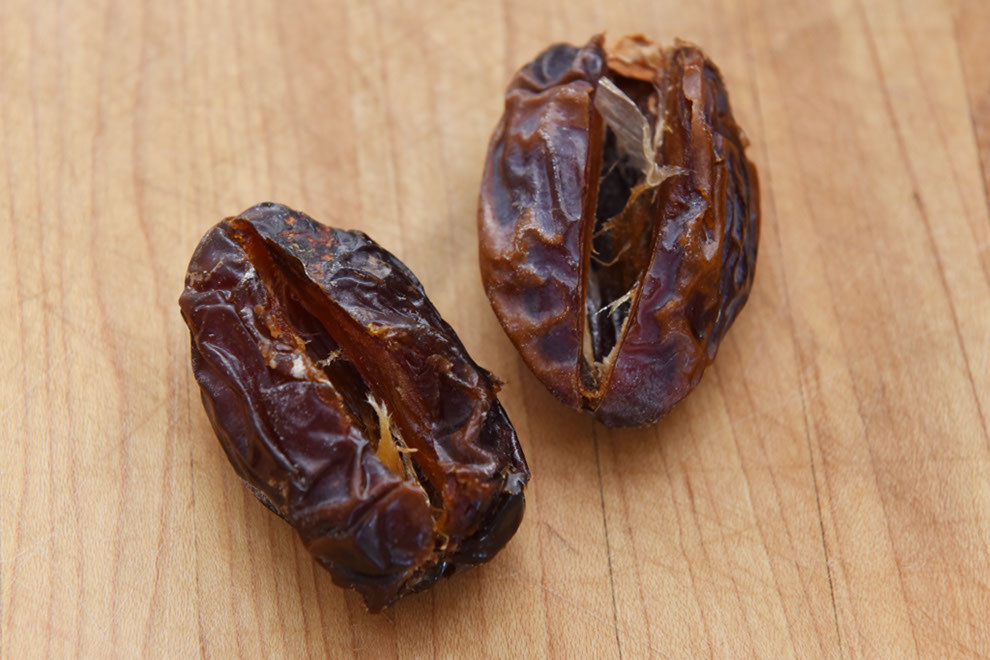 Chop the pistachios, then mix them with the coconut, and sprinkle the mixture into the dates.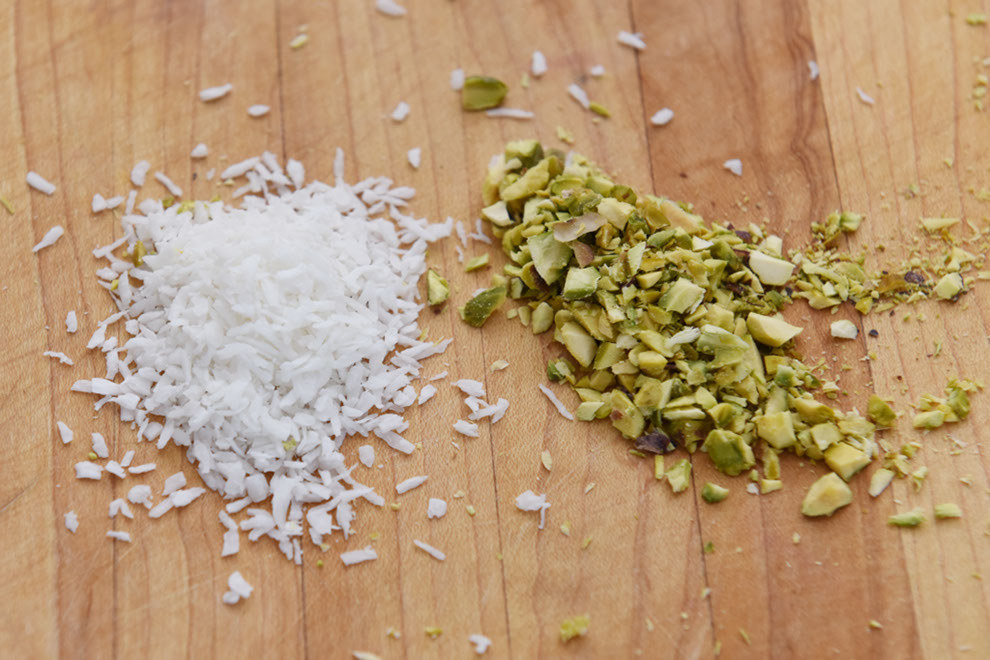 DAY 6 (FRIDAY) TOTAL NUTRITIONAL INFORMATION:
1,407 calories, 72.7 g fat (12.2 g saturated fat), 138.8 g carbohydrate (28.7 g dietary fiber, 55 sugars), 66.5 g protein, 270 mg cholesterol, 1,580 mg sodium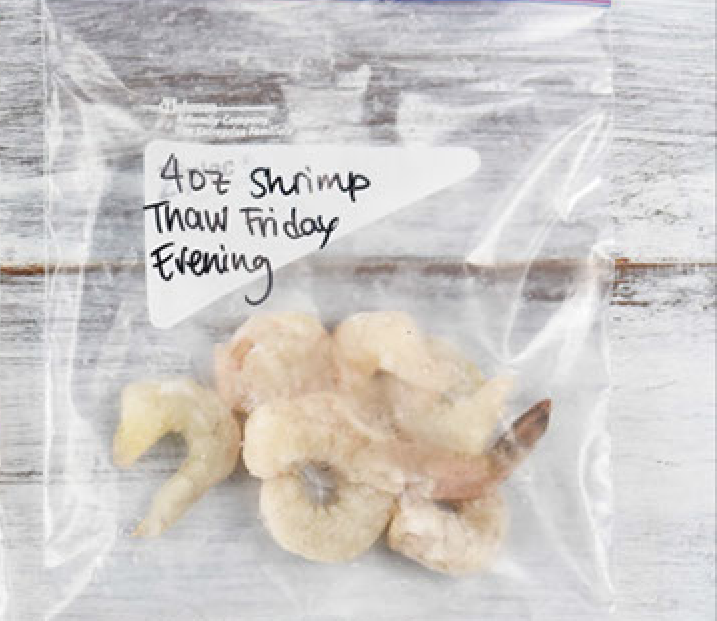 6 days in! You're totally feeling it, right?
So, you're taking the Clean Eating Challenge? We'd love to see how it goes! Post your photos to Instagram or Twitter and tag them #BuzzFeedCleanEating
BuzzFeed Food editors tested the entire Clean Eating Challenge and can vouch for the validity and deliciousness of every recipe. If you have questions about the challenge or any of the dishes, you can email Christine Byrne.