My friend Duncan sends some seriously amazing snapchat art.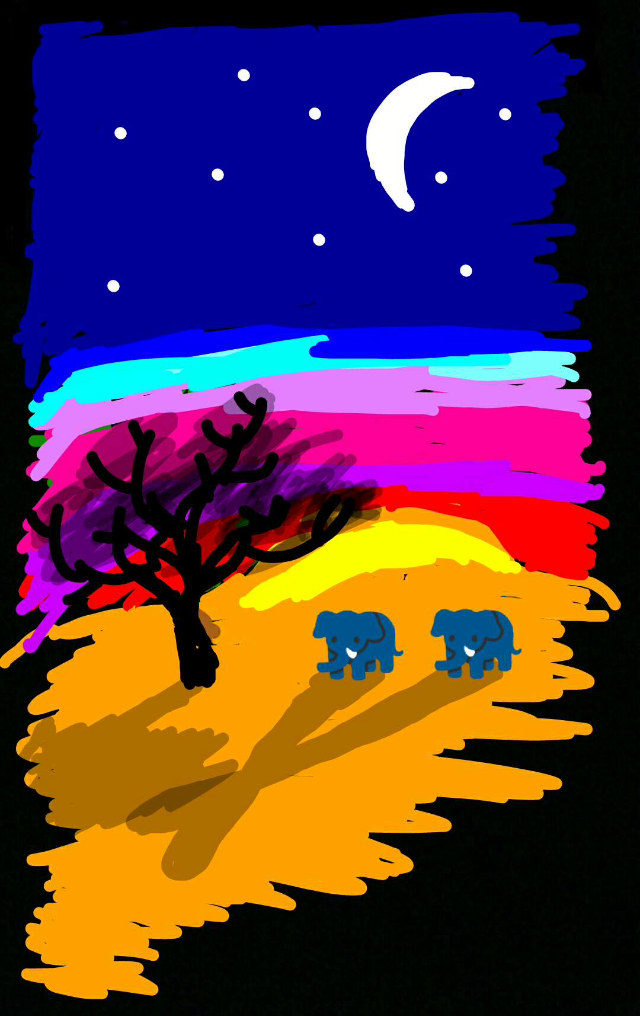 Like, how is this possible with human fingers??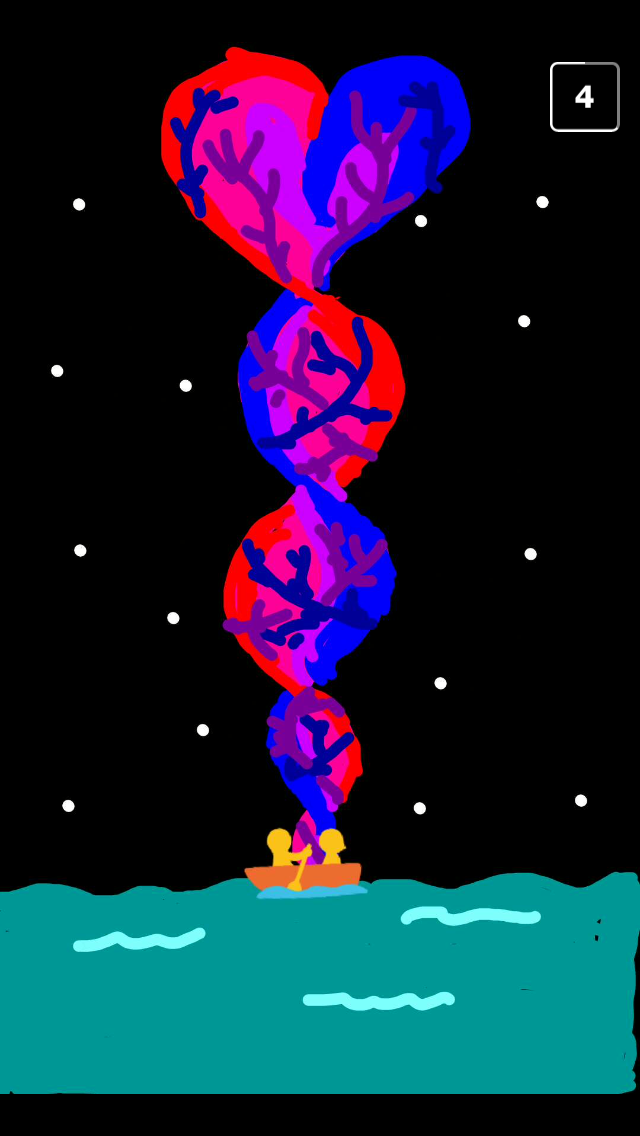 One morning he sent me this story featuring a little steam cloud.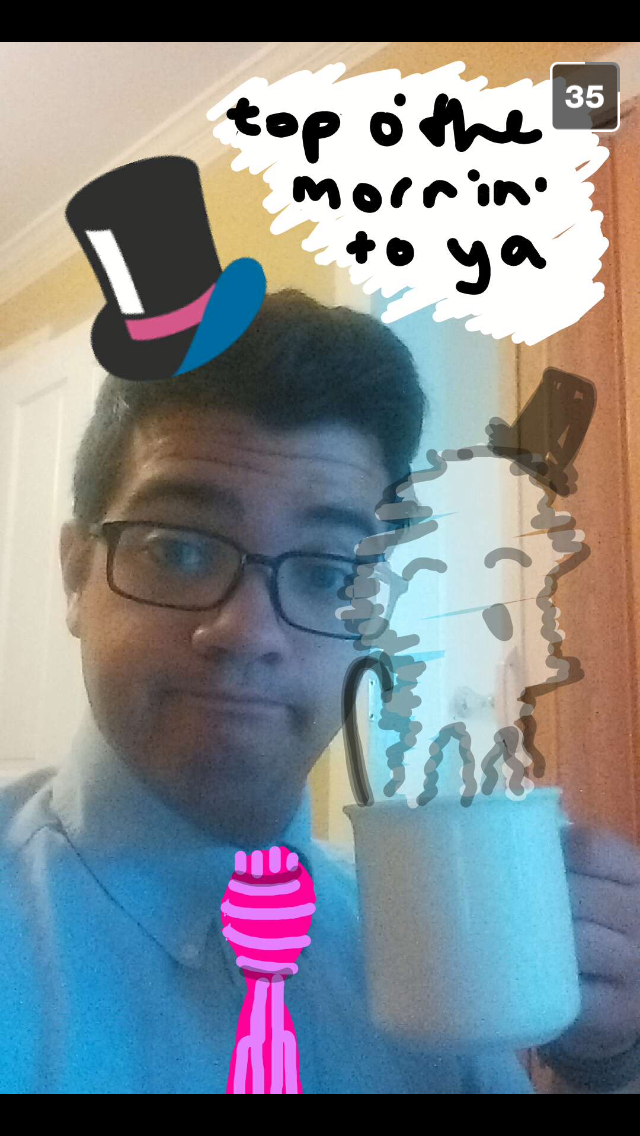 Just a little guy to cheer up anyone's work morning.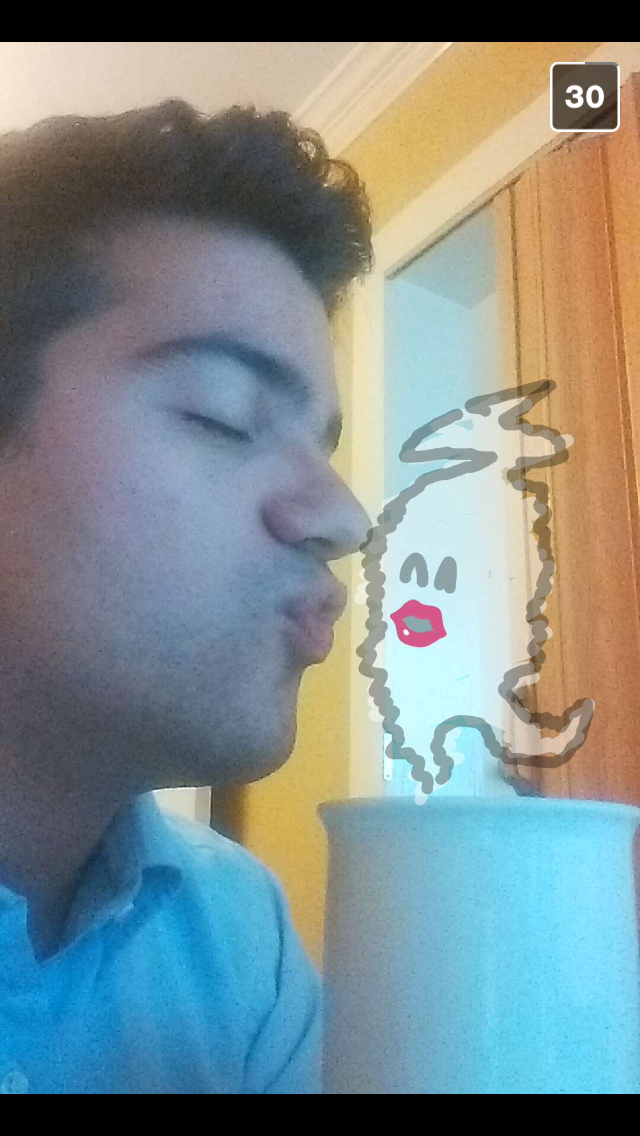 And be your buddy for the day.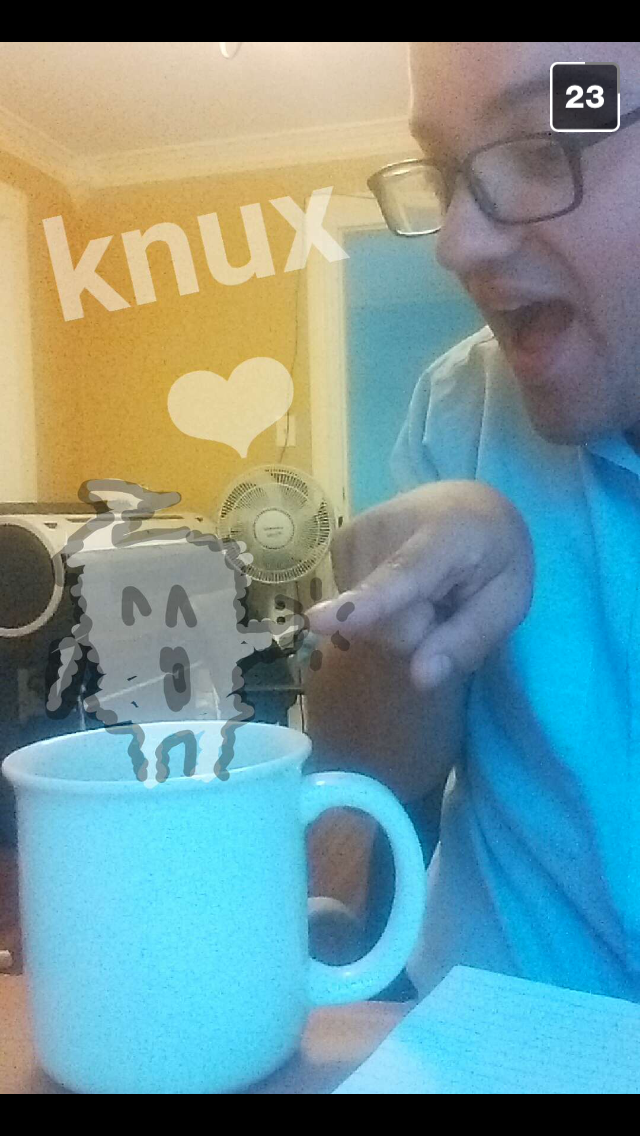 To give you hugs when you need it.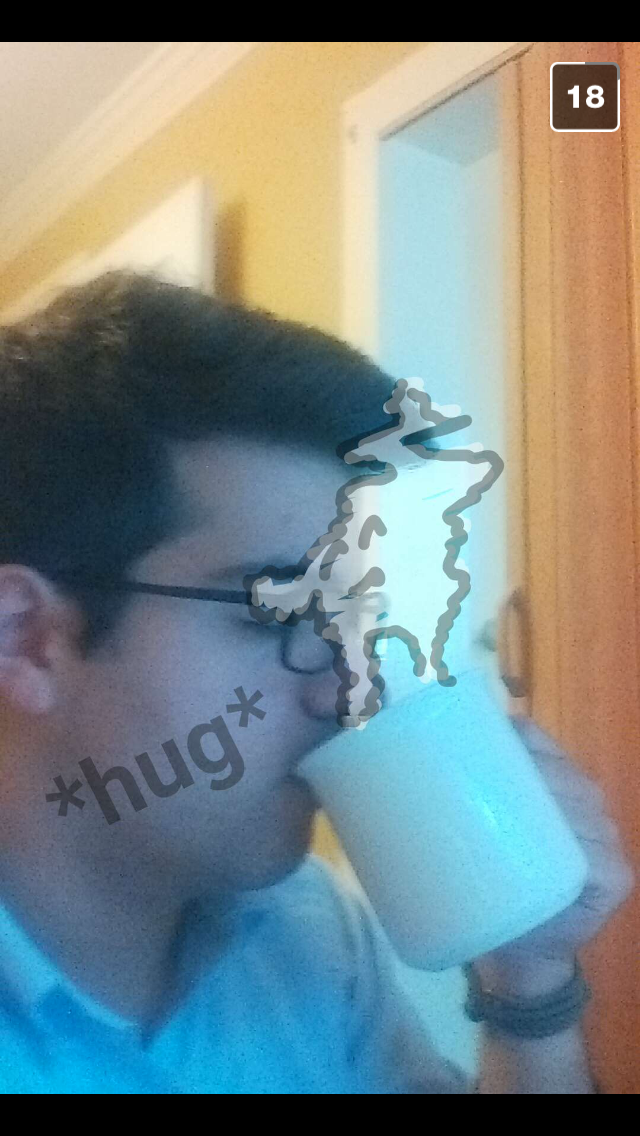 And to help you relax before starting those spreadsheets.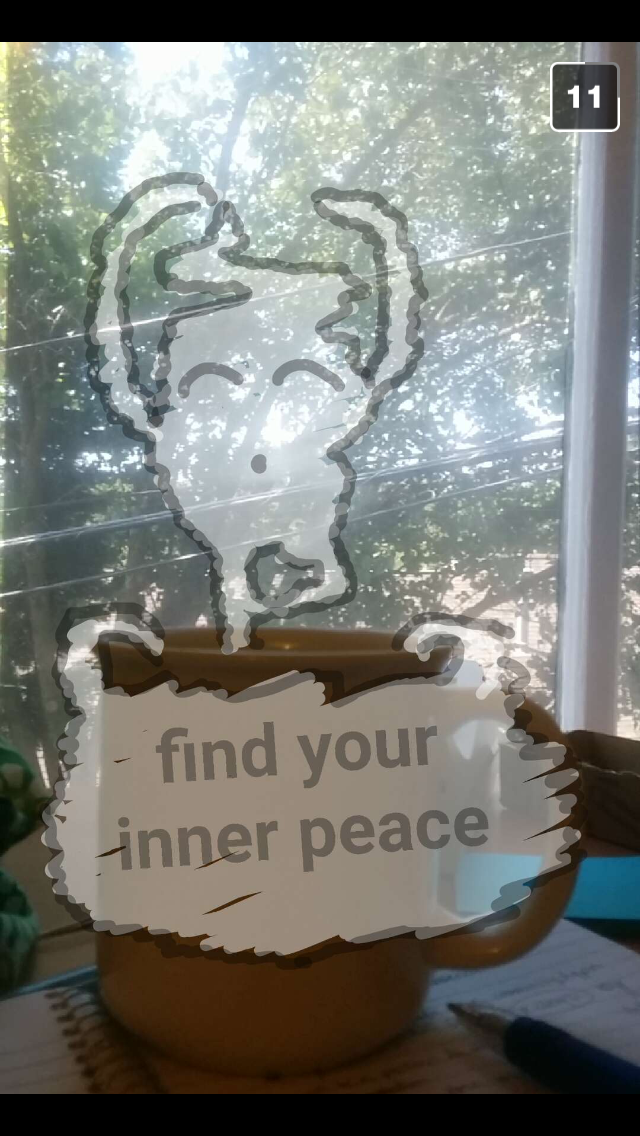 This little dude also needs caffeine just as much as you do.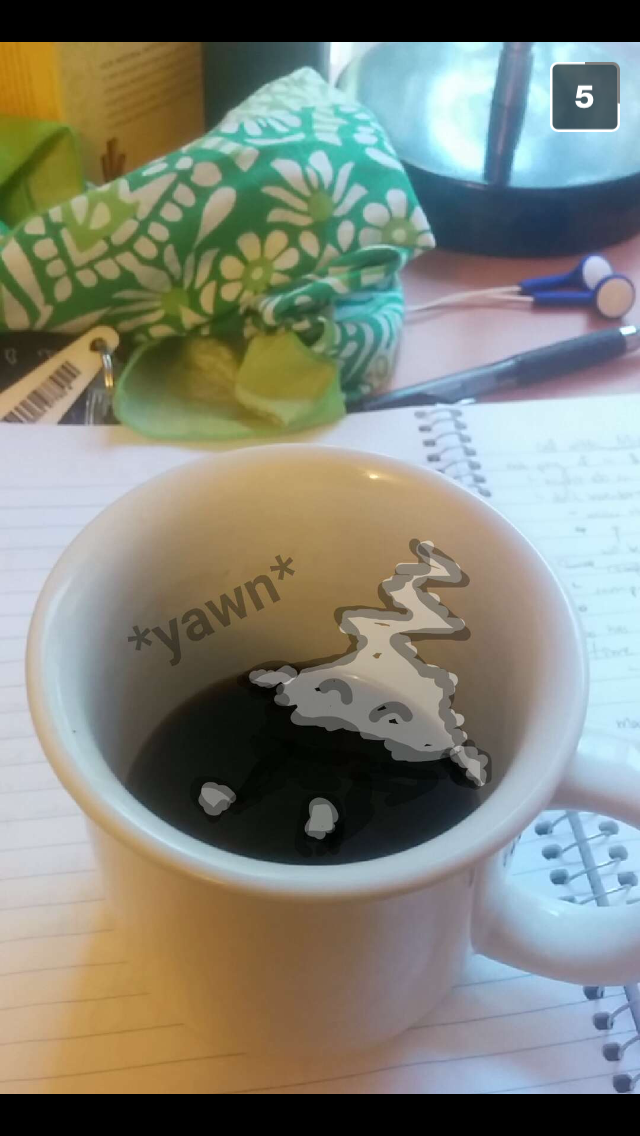 And will fix up your coffee just the way you like it.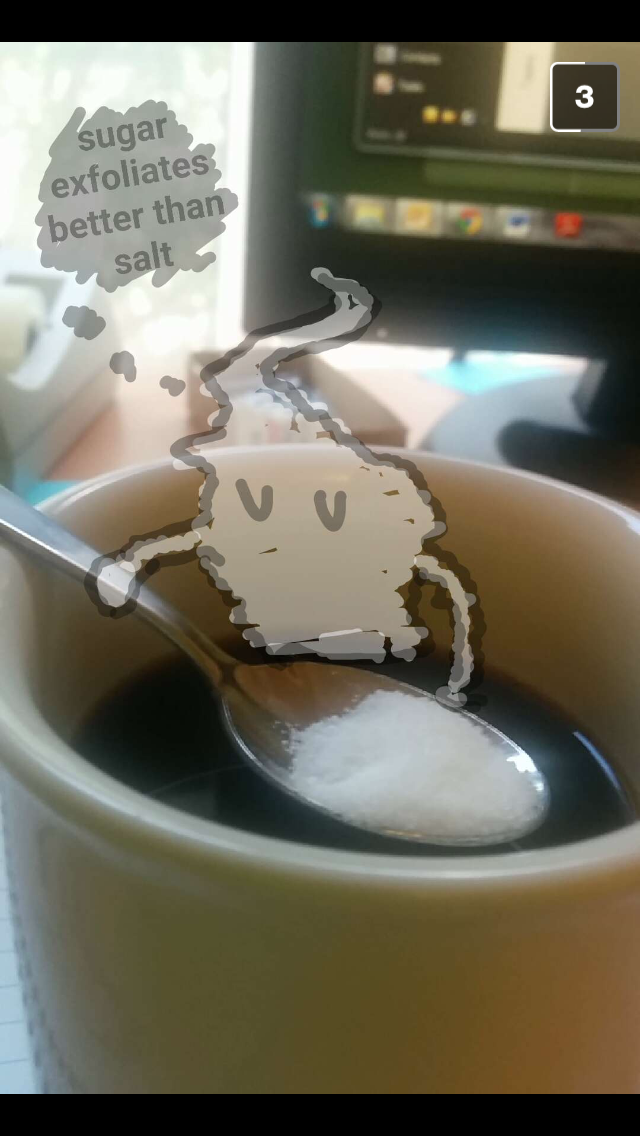 "Stirrr, stirrr!"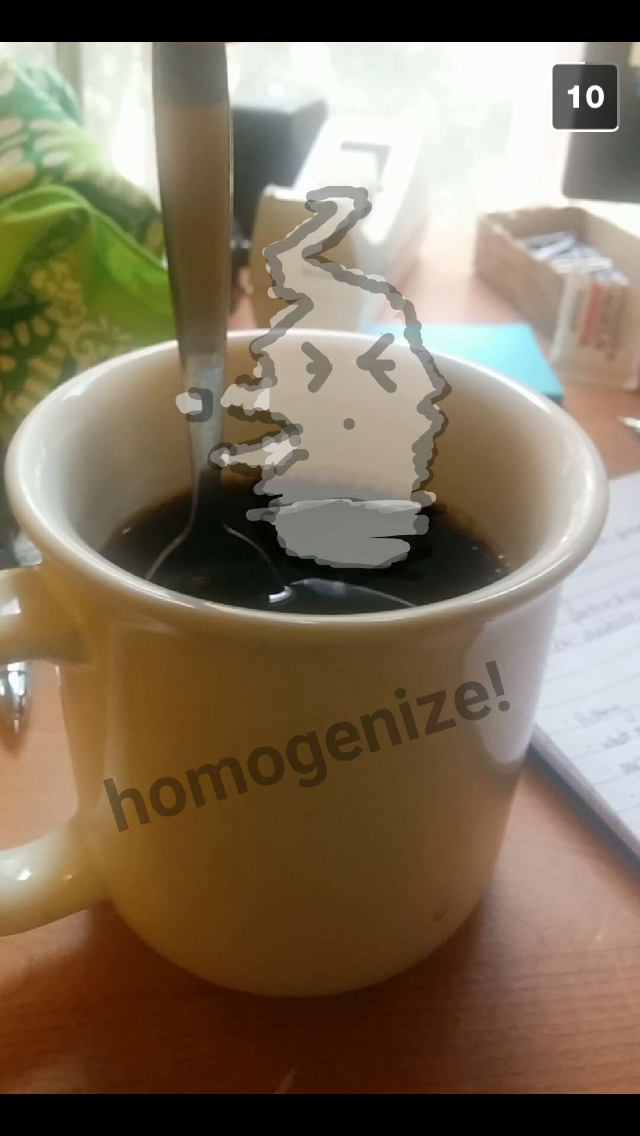 A puff of joy that'll remind you to the enjoy the simple things in life this morning.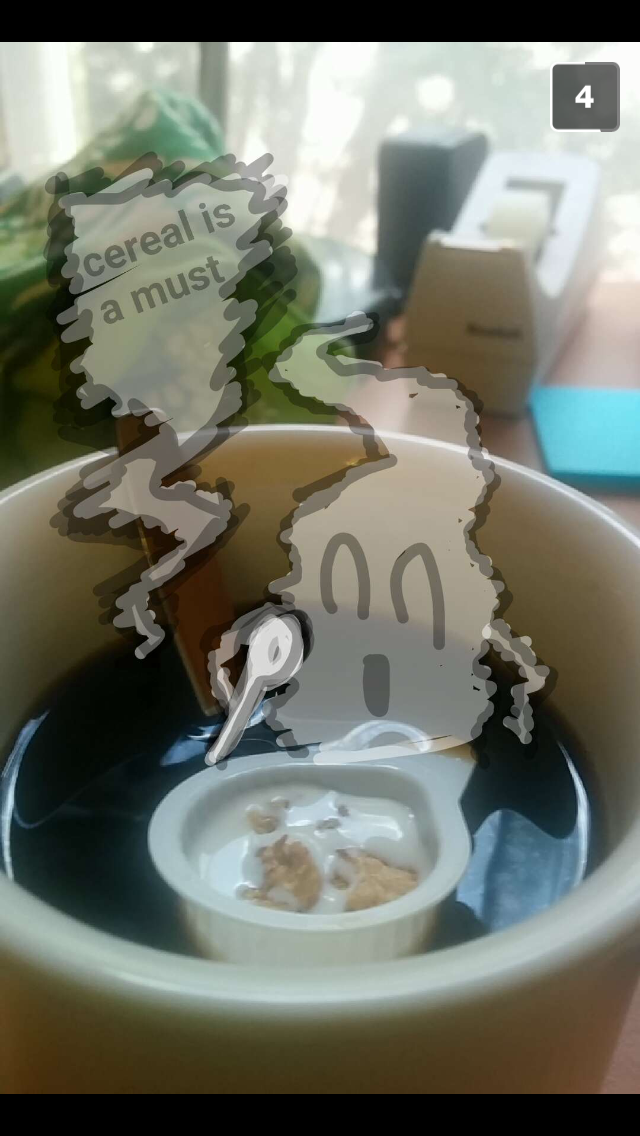 Now it's your turn to step up your snapchat game.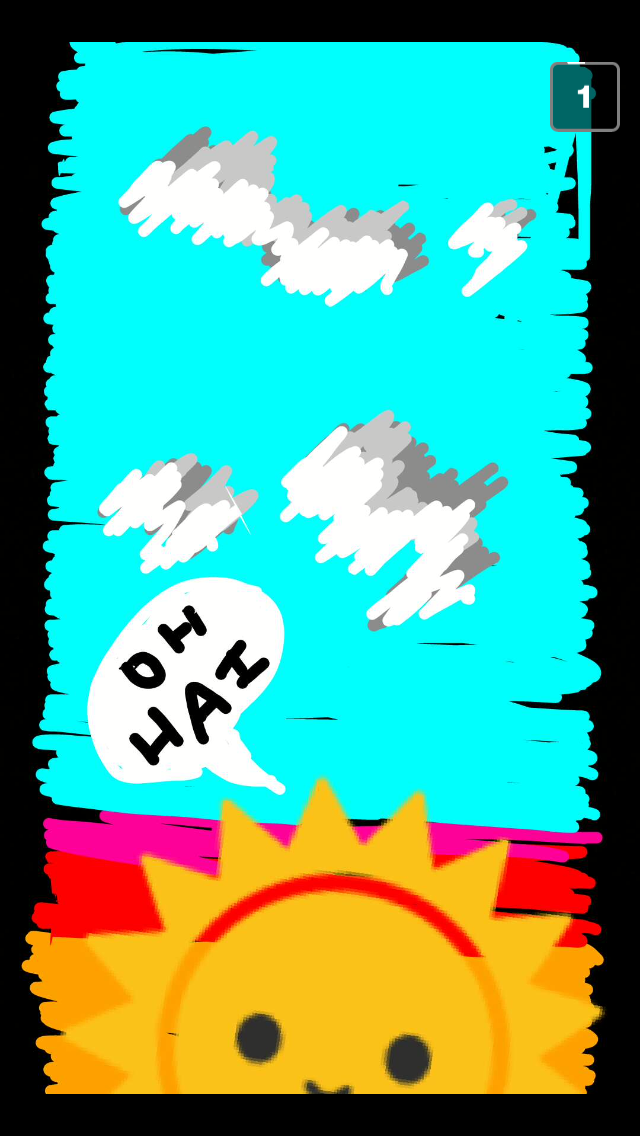 Looks like there are no comments yet.
Be the first to comment!