Here's What Happened When I Tried To Save Using Only Cash
Spoiler: Not using your credit card is only part of it.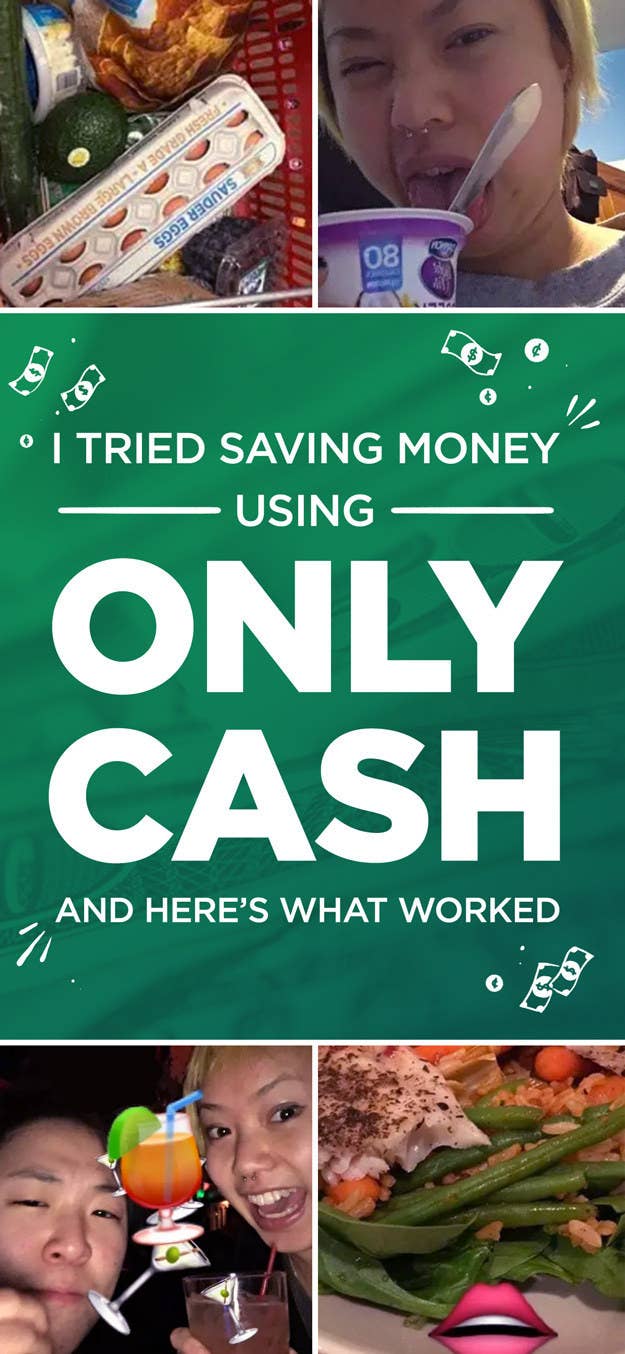 I am a recent twentysomething college grad who spends too much money on rent and the little I have left on food and booze.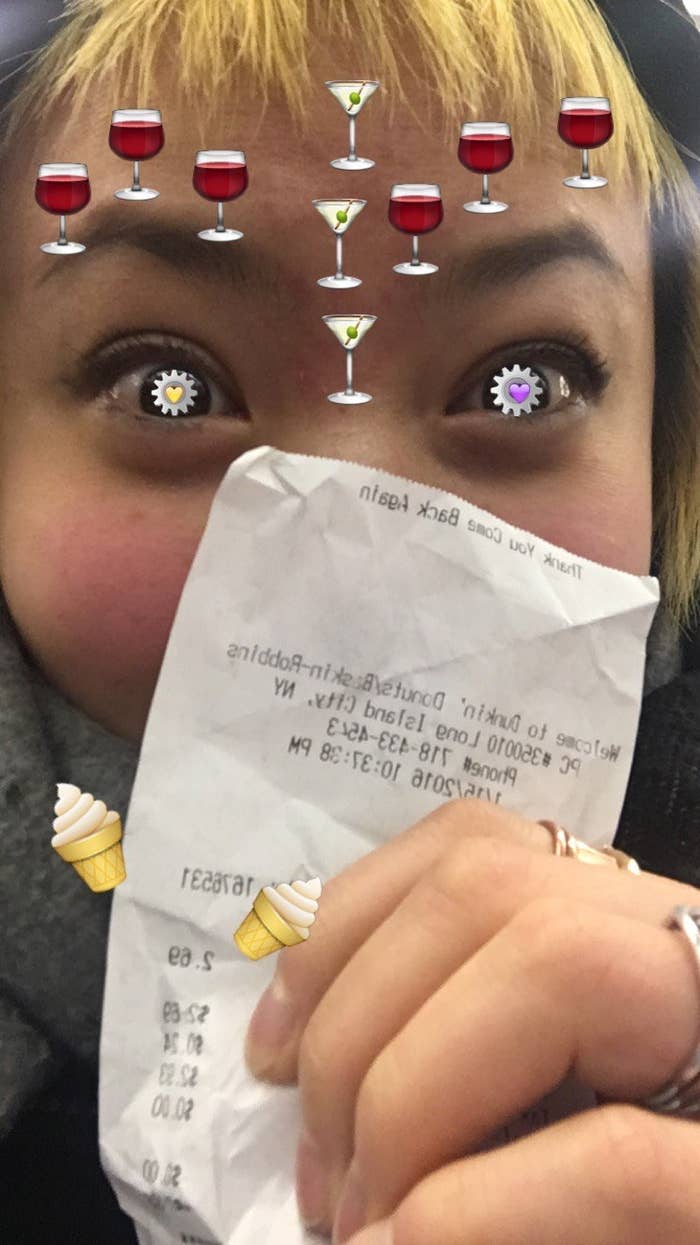 To try and get my spending under control, I decided to try a cash-only budget.
My past weekly average was $60 to $80 in credit card purchases on food and drinks. Using two different weeks of cash-only spending, I wanted to spend less than $60 for the first week and exactly $40 for the second week.
Week one: I'd refrain from using my credit card and simply track how much I spent using cash — aiming for $60 or less.
Week two: I'd stick to a strict budget of $40 cash for food and drinks.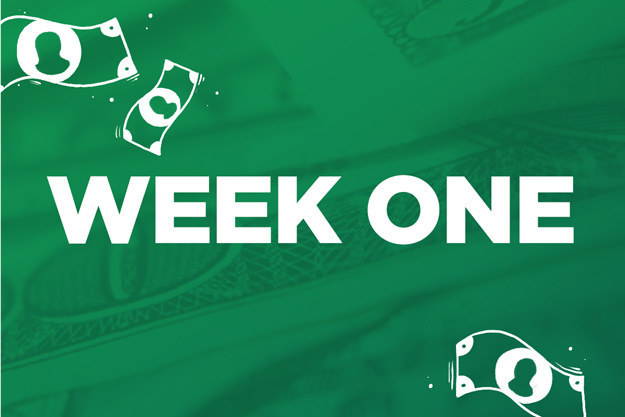 Week one started off strong. With $20 in hand, I spent $1 on a glorious quesadilla.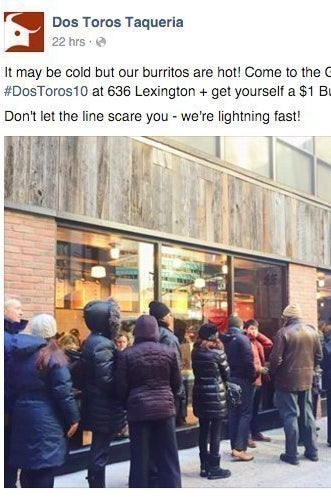 I was snowed in on Monday, so my experiment began on Tuesday. As part of this "let's see how far I can go," I decided to only withdraw $20 bills as I needed them. With a fresh $20 bill, I traveled 35 blocks for lunch on Tuesday to eat this $1 miracle.
Since I felt so good about myself, I decided to go out that night for $2 margaritas with my friend at Cubbyhole.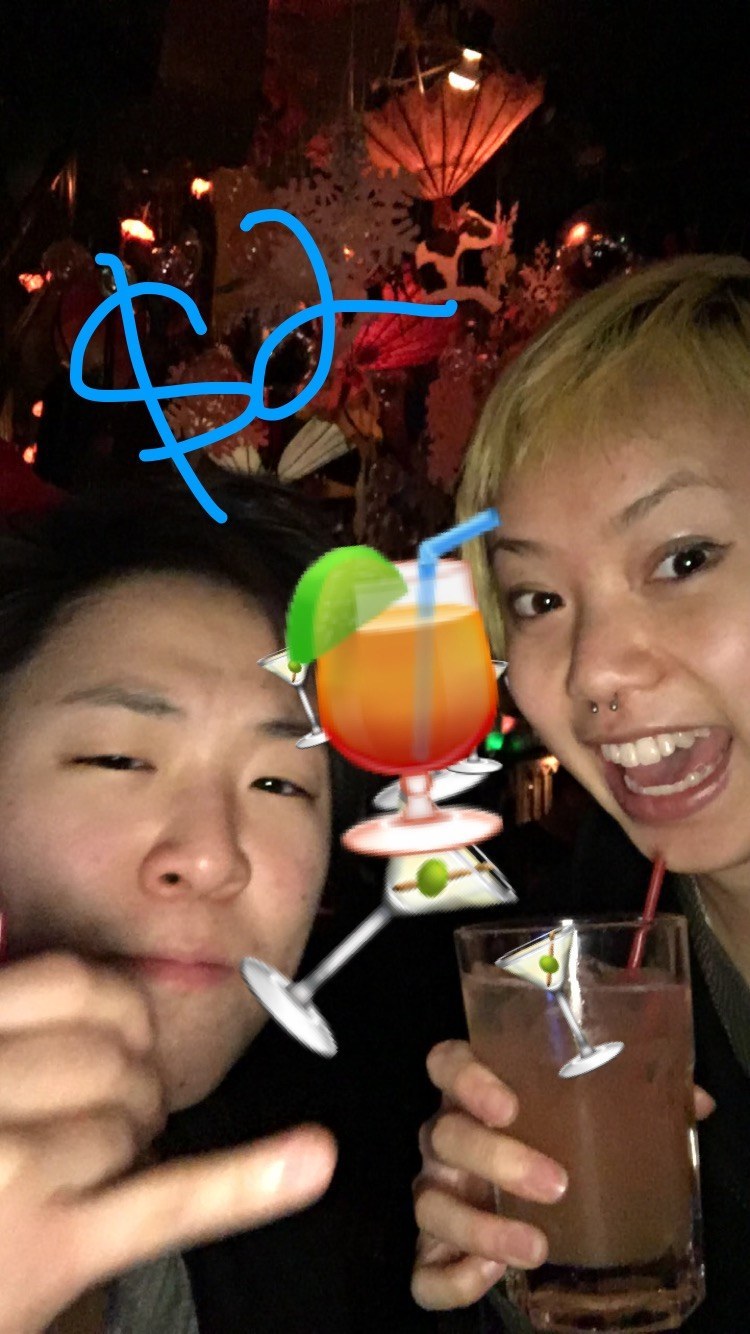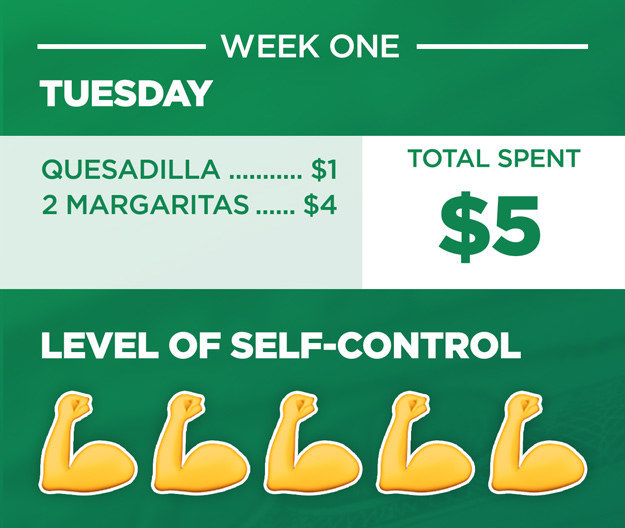 The next day, I spent $9 on coffee in the morning and groceries for dinner. Update: Cash game still strong.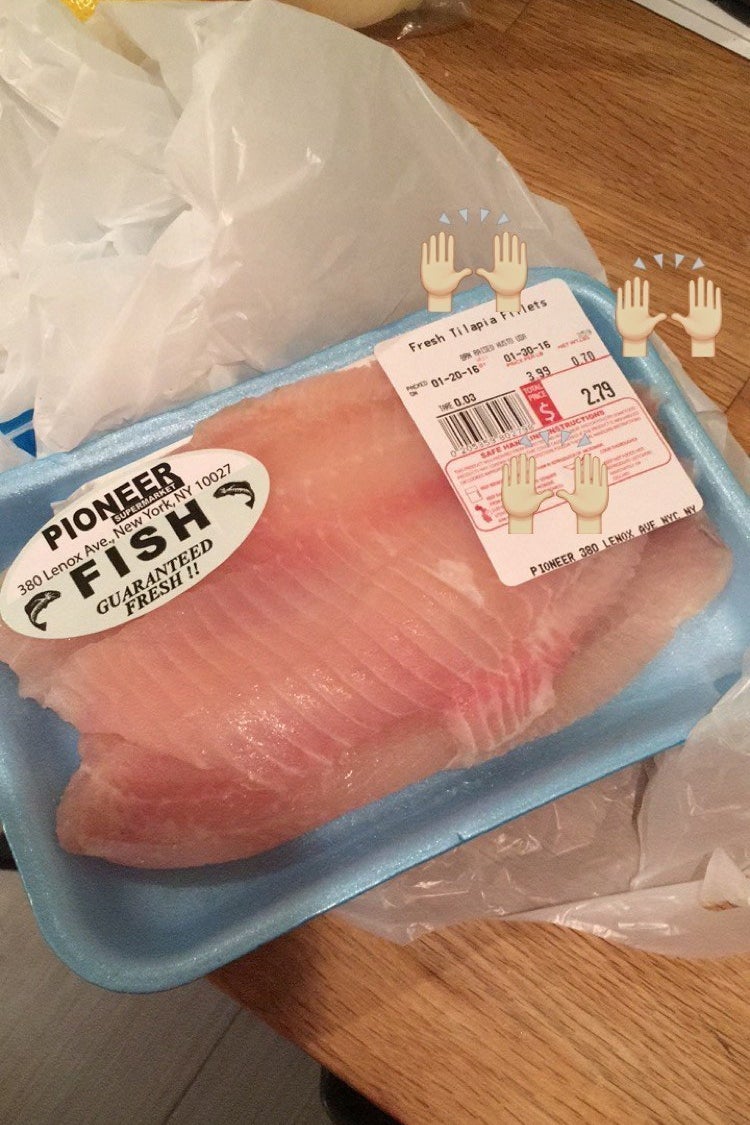 I live near one the greatest grocery marts in the city. Dear Pioneer Foods, you are the highlight of my struggling youth.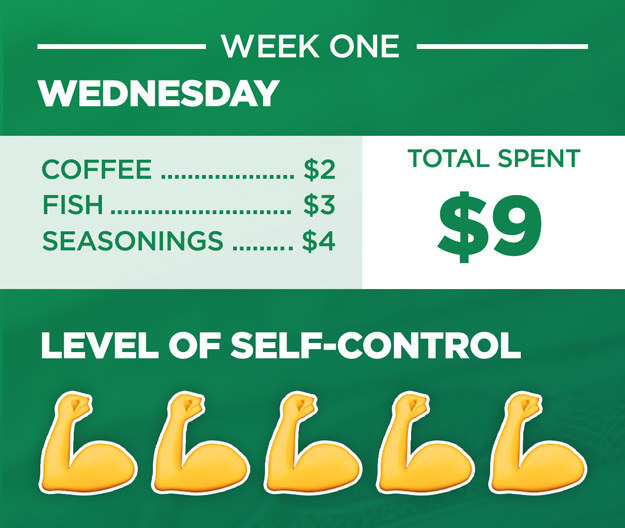 On Thursday, I used the last of my $20 bill on sushi and soup for $6.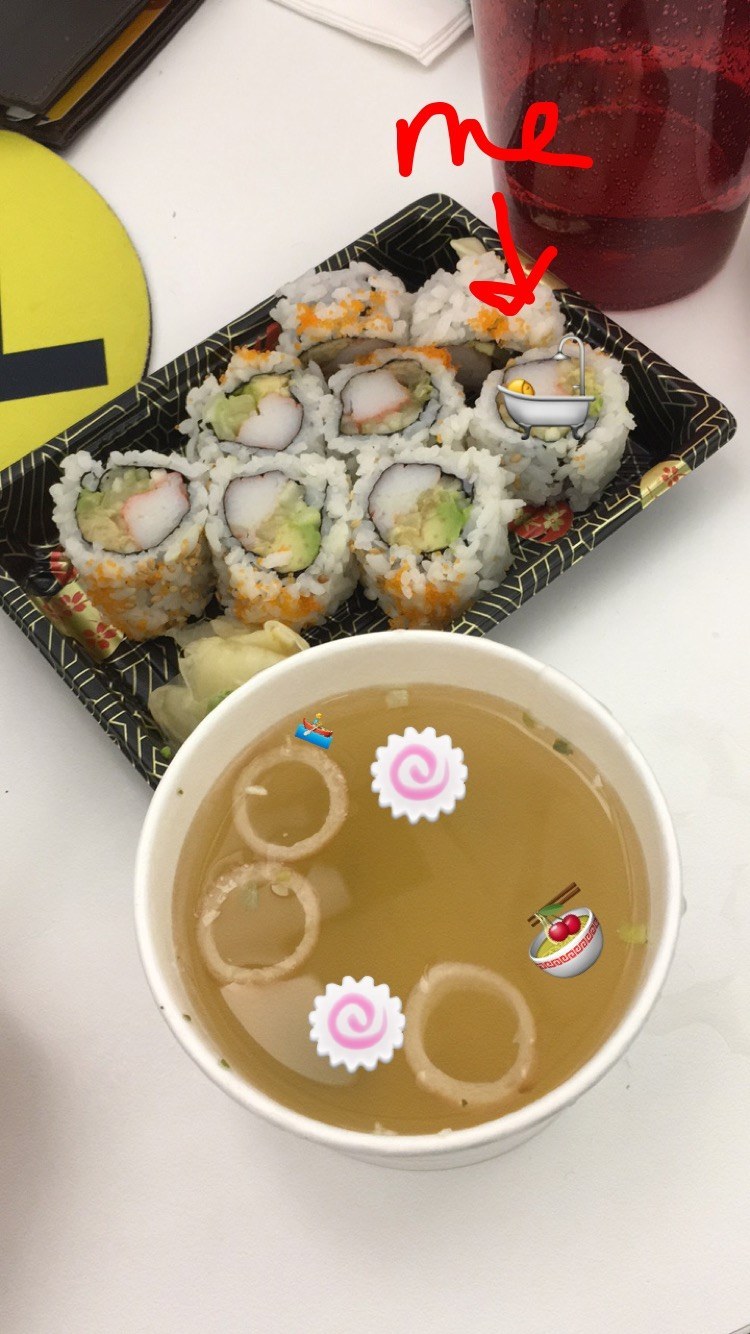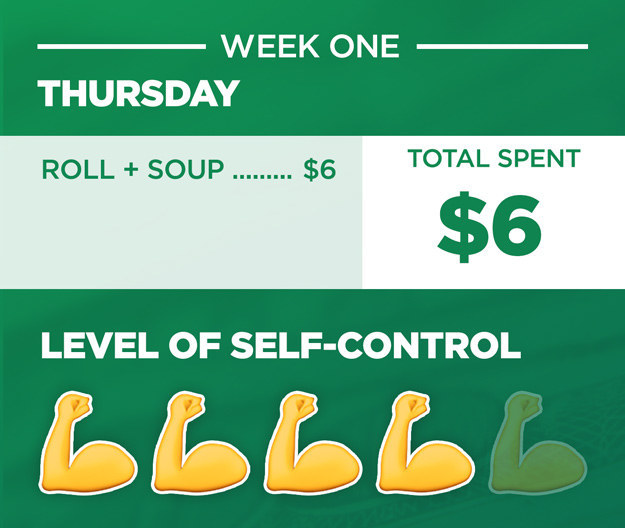 Friday was the day when things took a turn. I started the day with a fresh $20 bill and ended the night spending $30 on MY CREDIT CARD.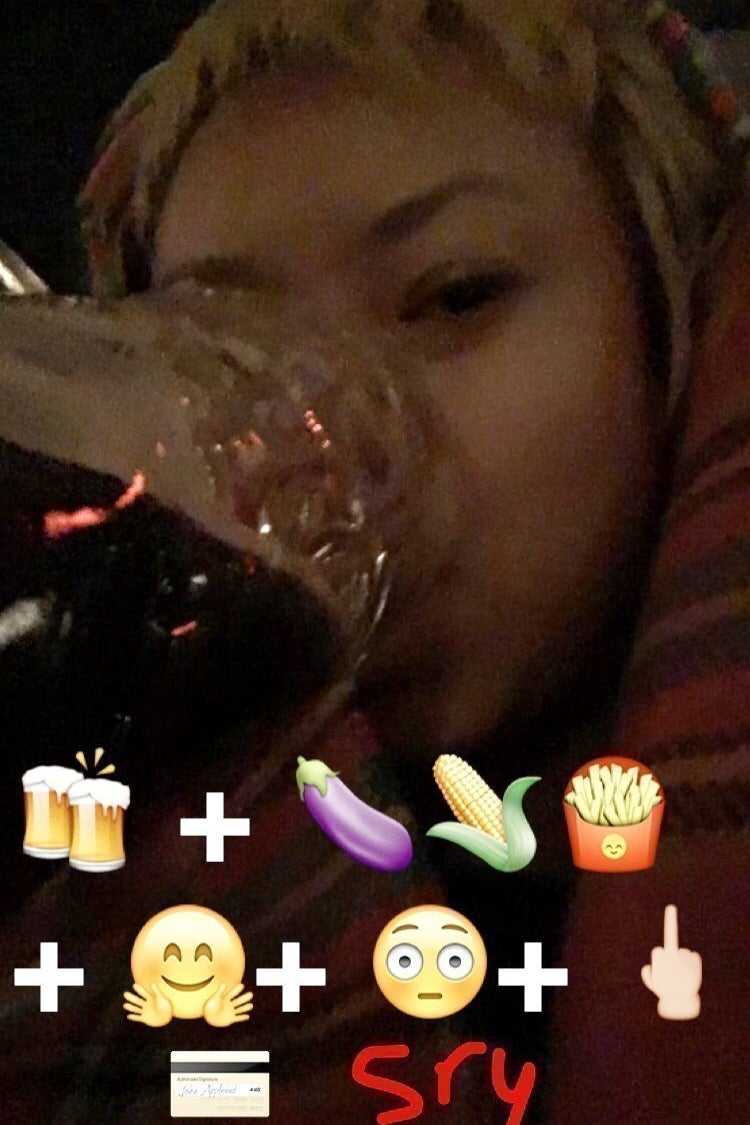 The day began really well. I had a pretty busy day, so I ate a quick snack/lunch from Pret, coming to a total of $5.42.
After work, however, with the impending winter storm, I agreed to go out for drinks and dinner with some co-workers. I also convinced a few of them to go out dancing afterward. Everything on the menu was over $15, and I wasn't about to go walk 10 blocks to find another ATM. For a vegetable plate (which was a very sorry salad pile) and an oatmeal stout (OK, this was actually delicious), I paid $31.86 (tip included).
I can shamefully say that I gave up too easily, and as you can see, I was reluctant in admitting my guilt. So, to make myself forget about my failure, I proceeded to 1) drink and 2) make sure AF that my co-workers would go dancing with me that night.
After two bars of freakish dancing, beer, and shots of tequila (with tip), I spent the last of my $14 in cash.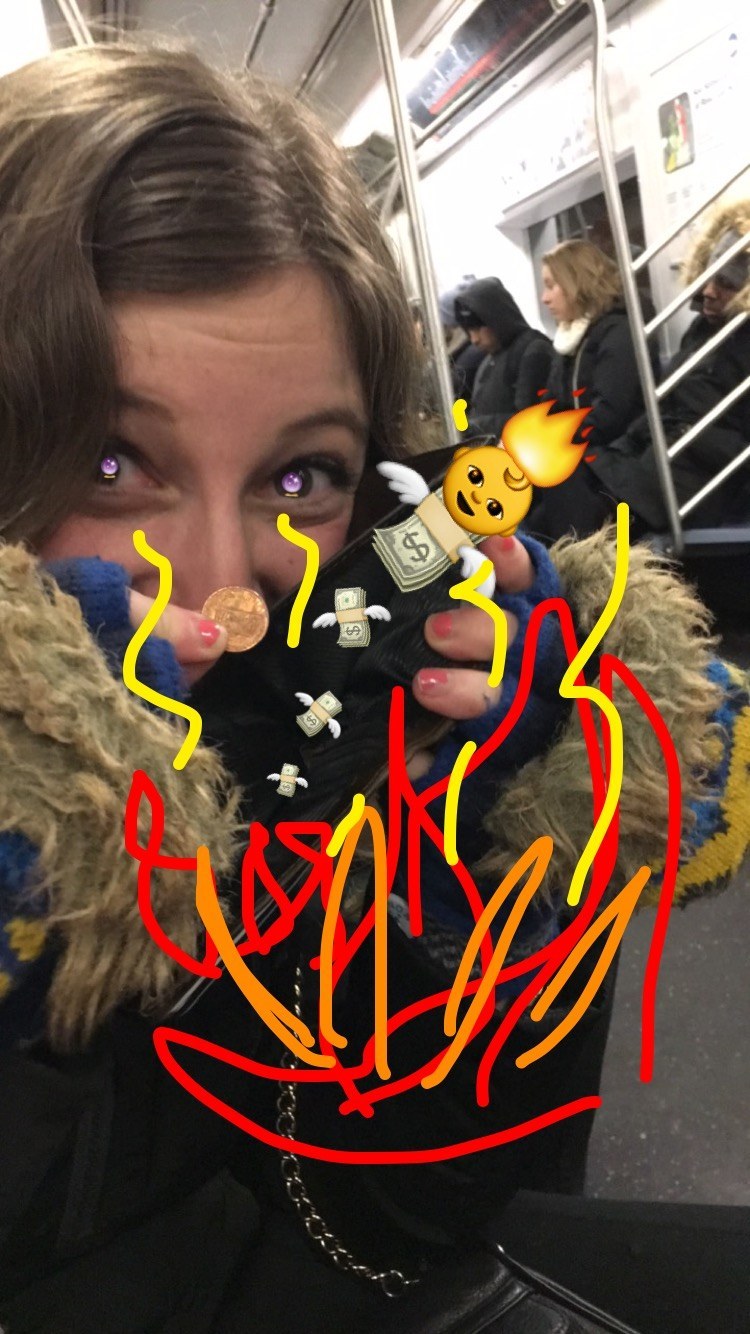 By the end of the week, I had gone over my budget AND used my credit card. ¯\_(ツ)_/¯
In hindsight, this probably wasn't a great experiment, because having cash + credit card + my weakness made me feel like I had more "disposable money" on hand.
Thankfully, I would redeem myself during week two on only, and I repeat ONLY, $40 in cash for food and drinks.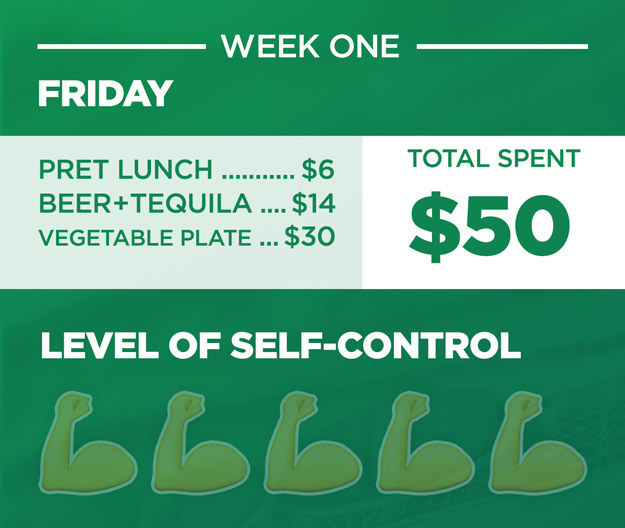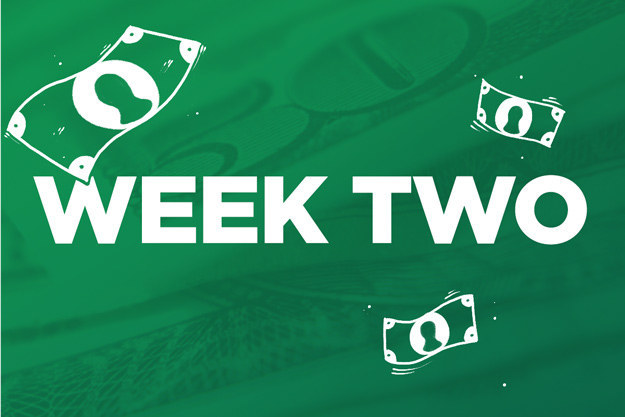 Going into week two, my goal was to 1) not go out to dinner, 2) not buy lunch, and 3) try not to give in to social drinking.
A great perk of my job is that I get free lunch two days of the week, so I would need to bring lunch for three days of the week.
I began the week with a blessed trip to Trader Joe's, spending $20.78 on ~mostly~ necessities.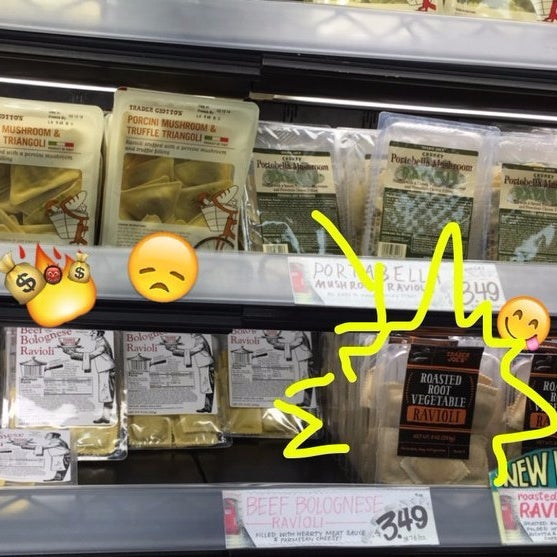 In setting aside $40, I figured I probably wouldn't be able to buy foods I usually considered "splurges," like yogurt, fish, kiwis, ginger chews, palak paneer, and ravioli. My taste buds will never forgive me for passing on the new (roasted root vegetable) flavor. Later that day, I stopped by my local mart to get spinach and sweet potatoes for $2.03.
For Tuesday, I ate leftovers from work lunch on Monday, because there was a surplus of Turkish bread and white rice left. I don't skimp on free carbs.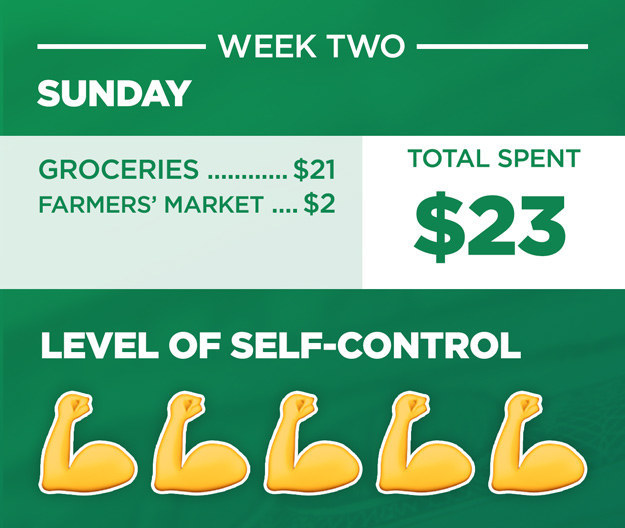 With $17.19 left, I actually DID buy me some of that omega-3 moolah and yogurt for $5.09.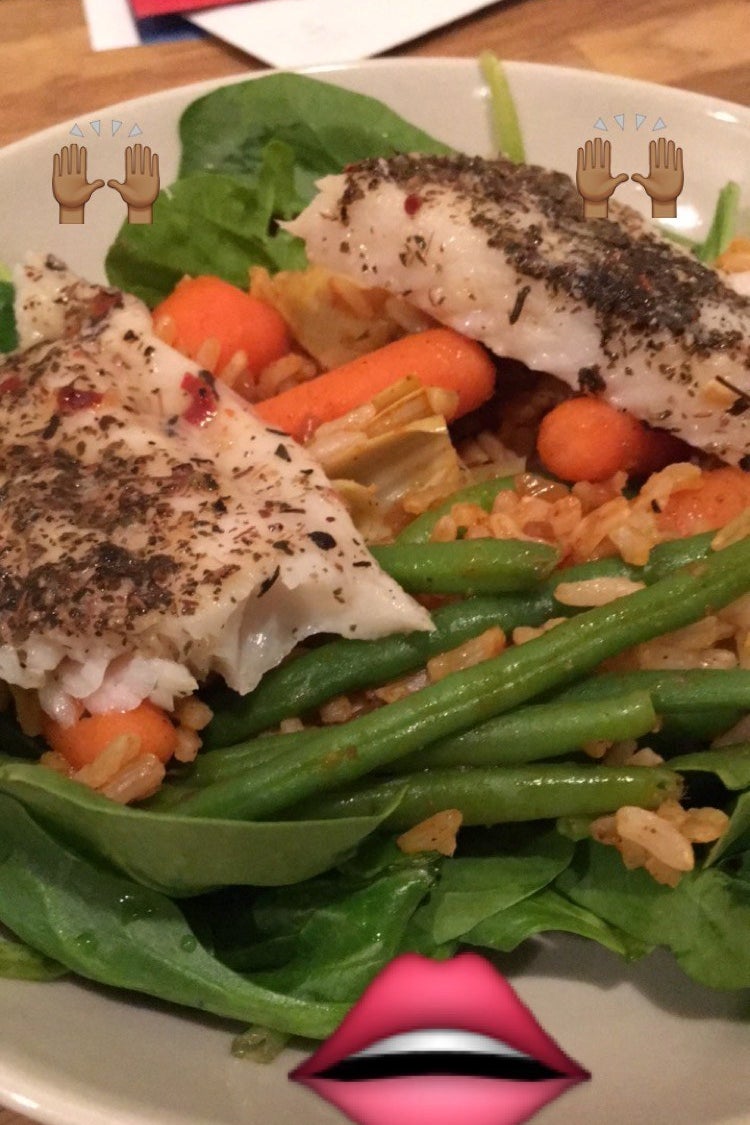 I was able to buy two things I normally considered lavish expenditures. Welcome to la casa de basa. If you haven't heard of it, it's amazing and tastes like tilapia, but fluffier. Since I couldn't resist, I decided I would get yogurt too, but only the kind that cost under $2, which was this 80-calorie toasted coconut vanilla greek yogurt. My go-to yogurt is Siggi's, and this tasted like regurgitated month-old milk mixed with 10 packets of Splenda. Verdict: It's not worth it to buy cheap AF yogurt.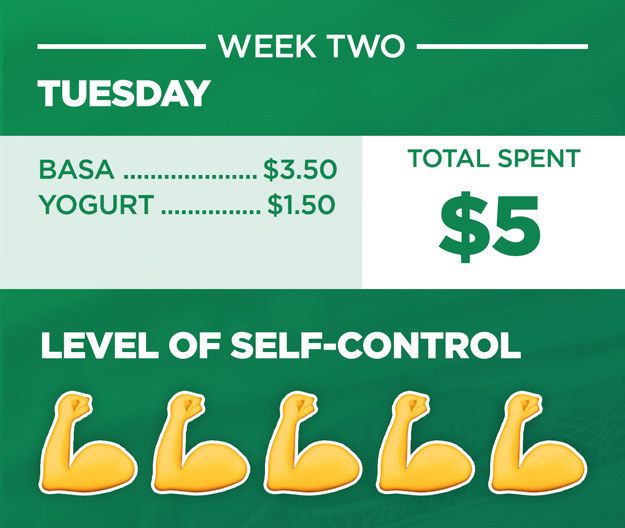 Wednesday, Thursday, and Friday were all days that I didn't spend money. The only day I ate lunch from home was Friday. I felt almighty.
For Thursday, I brought in leftovers from my Wednesday dinner of fish and rice, but I didn't end up eating it because of the remaining sloughs of chili from lunch on Wednesday. I saved it for Friday, which was surprisingly satisfying.
On Saturday, I was overcome with an urge for coffee and magically stumbled upon the $1 McCafé.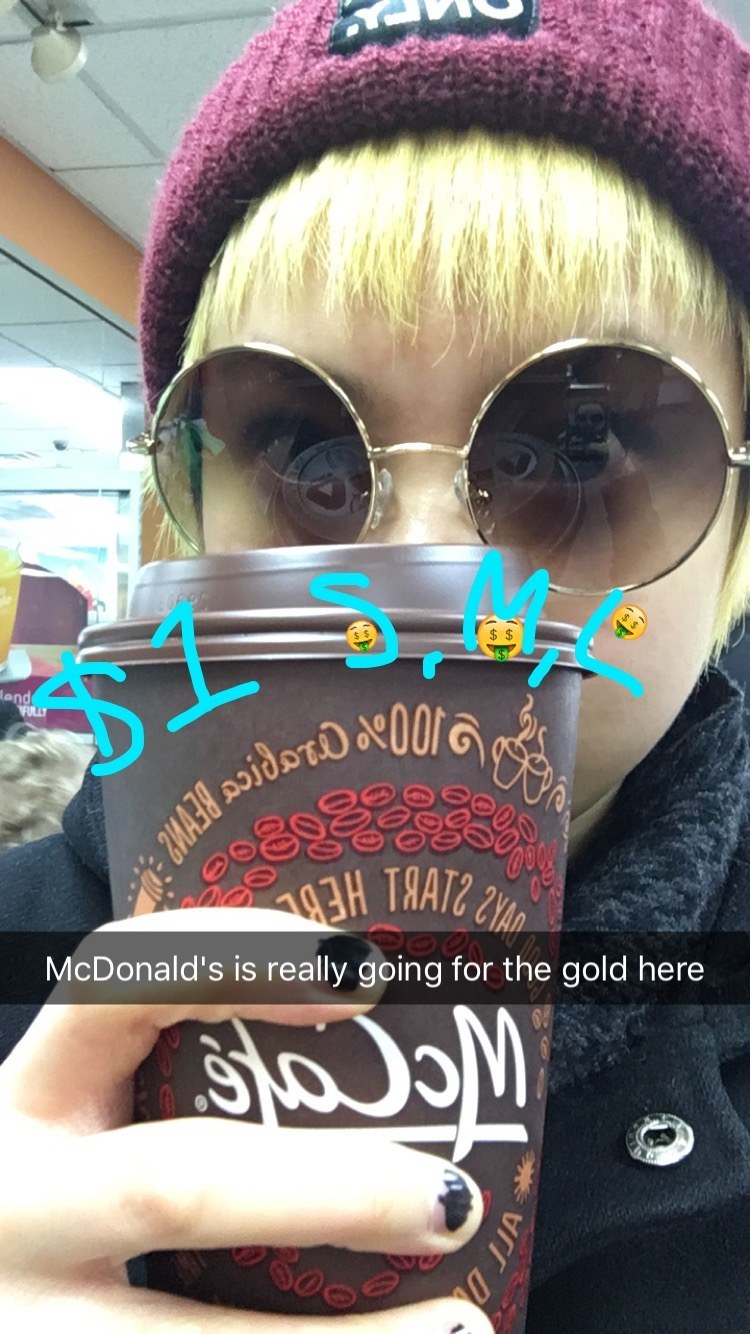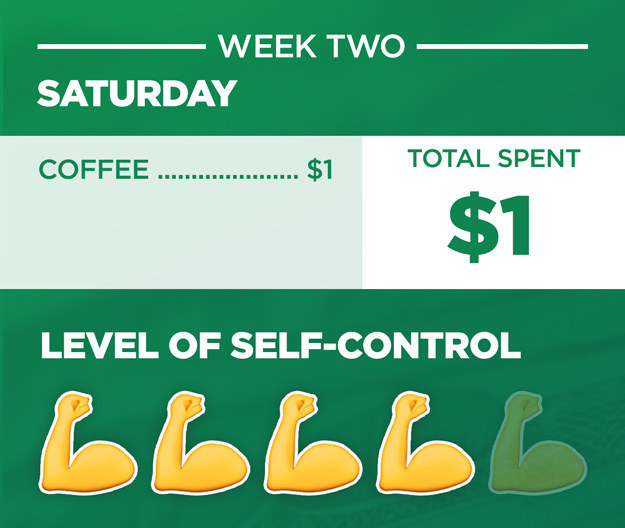 Unlike other weeks, I didn't spend money on drinks, and I even had $11 extra, which I ended up using for laundry and yoga.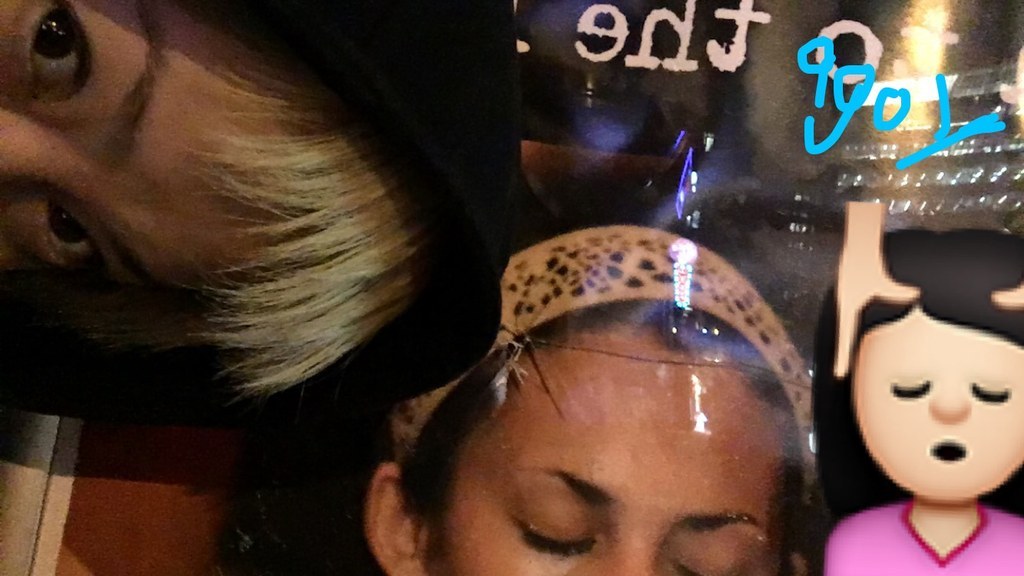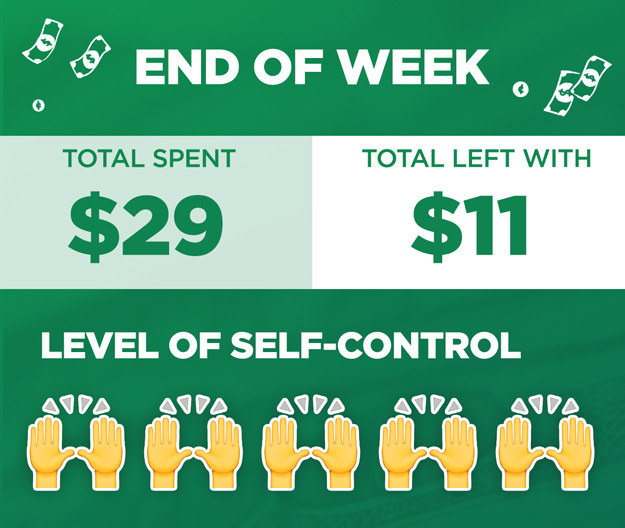 So, what did I get out of this?
• Don't just switch from credit to cash thinking that it'll be enough to save money. You'll likely end up spending more money if you're not actively thinking about how much you should be spending.
• Set a budget. Limiting myself to $40 cash isn't something I would do every week, but it was much easier than I expected. If you want to save some extra money every now and then, I definitely recommend restricting yourself to a budget that's $20 less than you normally spend.
• Plan ahead. Know that you won't be able to drink at certain places with drink minimums or eat a full meal at certain restaurants. This doesn't mean you have to sacrifice your social life. I was honest about my budgeting goals around my friends, which took off the pressure to spend. If I know I'll be easily influenced somewhere, I'll leave my credit card at home and only bring the amount in cash I had allotted myself to spend.