Disclaimer:
The following trails are extremely demanding and require extensive training, advanced gear, and expertise with highly technical terrain. Many of these hikes also require the fitness and ability to perform strenuous physical activity at high altitude or in extreme conditions with limited access to food or water. Do not attempt to hike these without being accompanied by a professional or expert.
1.
Kokoda Track, Papua New Guinea
What it is: This historic track was a site for WWII battles between Australian and Japanese armies. It connects the Northern and Southern coast of Papua New Guinea and is home to the Koiari and Orokaiva people.
What makes it brutal: This trail is 60 miles that can only be traversed on foot. And with extreme temperature changes, constant downpour, and endemic diseases, it is one tough monster.
2.
Devil's Path, New York What it is: Located in the Catskill Mountains of NY, this trail is known as the most dangerous hiking trail of the Eastern U.S.
What makes it brutal: Devil's Path is 24.2 miles, ascends seven peaks quickly in elevation (six above 3,500 ft), contains cliffs that hikers must pull themselves straight up and out of with just their hands, and offers very little water.
3.
Via Ferrata, Italy and Austria What it is: "Via Ferrata" is Italian for "Iron Road" and is a protected climbing route in the Alps, providing a steel cable for climbers to cross using a specific climbing kit.
What makes it brutal: The cable that runs along the route offers both less challenging and absolutely impossible courses. The insane ones involve much longer hours to complete (over eight), steep and exposed terrain, and mind-boggling, dizzying heights.
4.
King Ravine, New Hampshire What it is: Part of the White Mountain National Forest, this hike covers two mountains, Mt. Adams and Adams 4, and features some killer ice caves.
What makes it brutal: In the first five miles of the 23-mile loop, the hike climbs 4,400 feet. Forget about breathing normally. What it is: This is the mountain behind the historic site Machu Picchu. Only 400 people are allowed daily in order to cut the impact on the climbing structures.
What makes it brutal: There is a thing called the "Hike of Death." It involves climbing over 1,000 feet in less than a mile across crumbly, slippery stones. But llamas often cross your path, so it might be worth it. Many have also noted that the climb is much less intimidating than it looks.
6.
Paintbrush Canyon, Wyoming What it is: Right in the Grand Teton National Park, you can get access to this trail via the String Lake trailhead. For longer stays, the area provides two camping zones.
What makes it brutal: For the 36-mile trek, this trail has an absurd amount of switchbacks (trails with 180 degree turns). You also get to ascend 4,000 ft in 8 miles. Woo go lung capacity!
7.
The Three Apostles, Colorado
What it is: The Three Apostles includes three peaks, North Apostle, Ice Mountain and West Apostle, all in Sawatch Range.
What makes it brutal: For a total of 27 miles, you escalate a terrifyingly rigorous 7,500 feet, which is almost always covered with snow and will likely include ice ridges and thunderstorms. Gooooood luck. What it is: Having five peaks, this mountain has been historically used for war conquests as well as retreats for Daoists and Buddhists due to its remoteness.
What makes it brutal: If you're into barely-there wooden walkways and climbing too many steps to count is your jam, then this is for you. Given its growing popularity, more railings have been added and the riskiest spots have been closed off, although sections like the picture to the farthest left are still accessible.
9.
Grandview Trail, Grand Canyon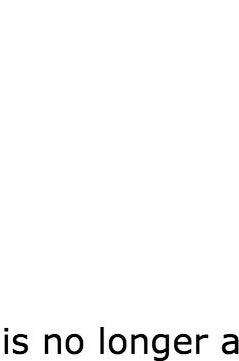 What it is: This was built in the good 'ol days of gold mining. There are three trails you can use to access the Colorado River, two of which are exceptionally difficult (via Hance Canyon and Cottonwood Creek).
What makes it brutal: You're under the raw, merciless sun for 21 miles. You'll feel like a rockstar upon reaching the base of the river, but you'll regret everything upon climbing back up for 13 miles. Down and up 9,200 feet.
10.
Hoh-High Divide, Washington What it is: Deep in the Olympic Mountains, the High Divide has many rainforests, glaciers, and valleys of the most wonderful, fairy-like flowers.
What makes it brutal: If you're really up for it, this trail goes for 45 miles, with ups and downs all over the beautiful land of excruciating enchantment. Also, this place is frequented by torrential, inexhaustible rain.
11.
Aonach Eagach Ridge, Scotland What it is: This ridge, found on the British mainland, links the summits Munros of Meall Dearg and Sgorr nam Fiannaidh. It is a total of 6.21 miles.
What makes it brutal: For being fairly narrow, this exposed and steep trail requires a bit of scrambling, sometimes under harsh weather conditions.
12.
Caribou Scramble, California
What it is: This trails lets you visit the beautiful glories of the Trinity alps and the Caribou lakes.
What makes it brutal: No shade and no water for 26 miles of elevation gains and losses over 13,000 feet. Truly a ~scramble~ of the fittest.
13.
El Caminito del Rey, Spain
What it is: It's a path that's nailed to the sides of a narrow gorge in El Chorro, in the province of Málaga, Spain.
What makes it brutal: To give you an idea, this is known as "The World's Most Dangerous Walkway" and was just re-opened after renovations to make it slightly less precarious. Still, these steel planks hang 100 feet in the air and the best part is, some of the sections are missing. Isn't that exciting?!
14.
Ruckel Ridge Loop, Oregon
What it is: For only eight miles, this loop is still considered one of the most treacherous walks in the Gorge. You can start out camping (aka mentally preparing yourself) in the Eagle Creek campground before ascending.
What makes it brutal: It's an obstacle course on a near-vertical path that includes a "Catwalk," a narrow and elevated section that you'll cling on to for dear life. Try it running (no don't actually do that). What it is: Right at the heart of Canyonlands, The Maze offers you a chance to get far, far away from human civilization for a few days.
What makes it brutal: Have you seen 127 Hours?? Prepare yourself to be dehydrated and physically exhausted across gullies and dead-ends because there aren't any amenities provided. And that's even before you reach "The Maze."
16.
Drakensberg Traverse, South Africa
What it is: Although there isn't any specific route that gets you across the Drakensberg mountains, the hike has eight checkpoints that hikers must complete in order to have done the entire thing.
What makes it brutal: Over 40 miles, this zigzagging trek takes you to the edge of your sanity. Don't fall, don't look down. Just speak to the rocky hillsides.
17.
Cascade Saddle, New Zealand What it is: The hike begins in Big Spring Park and starts at 5,000 feet going up to about 11,000 feet.
What makes it brutal: All that snow and ice make for 11 miles of exceptionally slippery terrain. Serious shoes are needed for this kind of trip.
18.
Kalalau Trail, Hawaii What it is: This course runs along the Na Pali Coast on the island of Kauai. You'll cross five valleys before arriving finally to the Kalalau Beach.
What makes it brutal: For having a diverse range of terrain, this 22-mile course can get you with wet mudslides, steep rocky hills, and remote beaches (oceans have all the potential to be damn frightening).
19.
Pacaya Volcano, Guatemala
What it is: An experience that starts in the rainforest and ends in barren, rocky land, this hike actually lets you see and ~feel~ an active volcano.
What makes it brutal: You are technically hiking over extremely hot lava. Need I say more? Even when it's not erupting, its sweltering grounds will definitely make you feel the burn. But where else can you cook s'mores by way of volcanic heat?
Well there you have it: the most terrifying, vertigo-inducing hikes in the world.