If it's raining and you're Zayn Malik, DON'T WORRY — SOMEONE WILL HOLD YOUR UMBRELLA FOR YOU!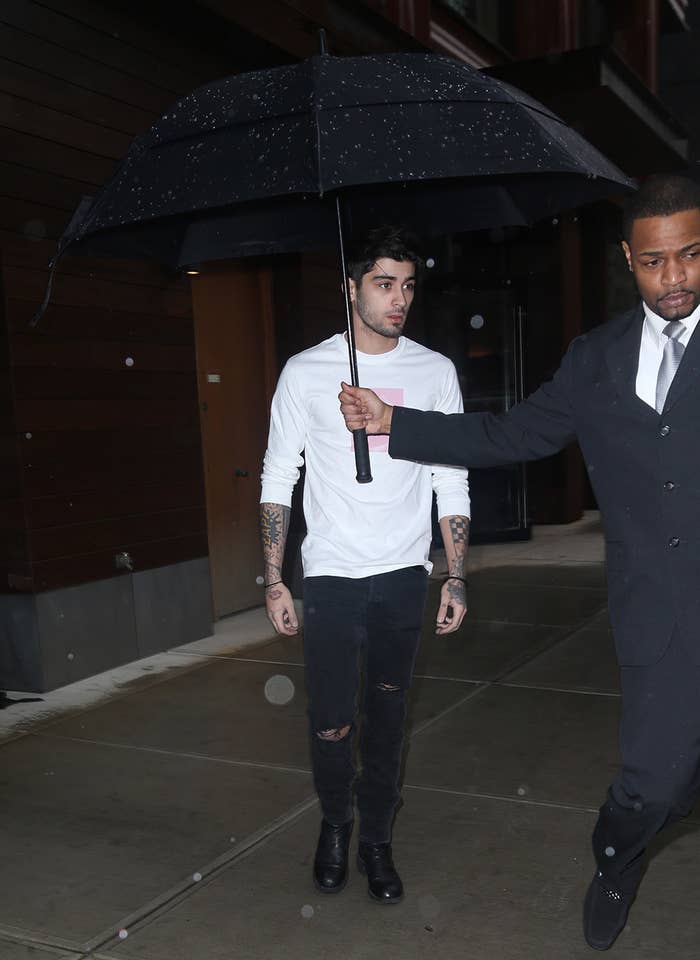 Everywhere you go!!!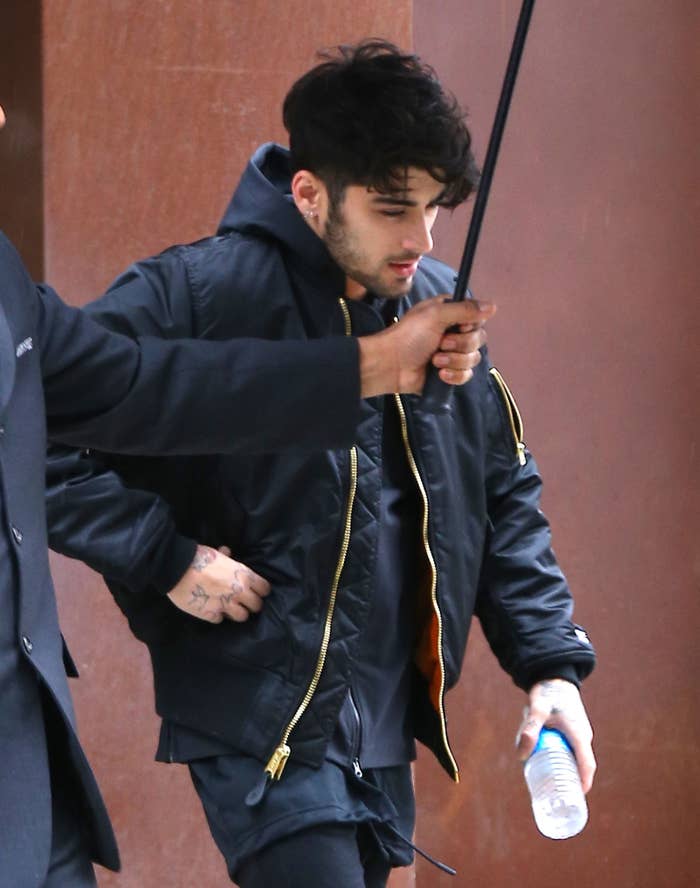 Even when it's not really raining!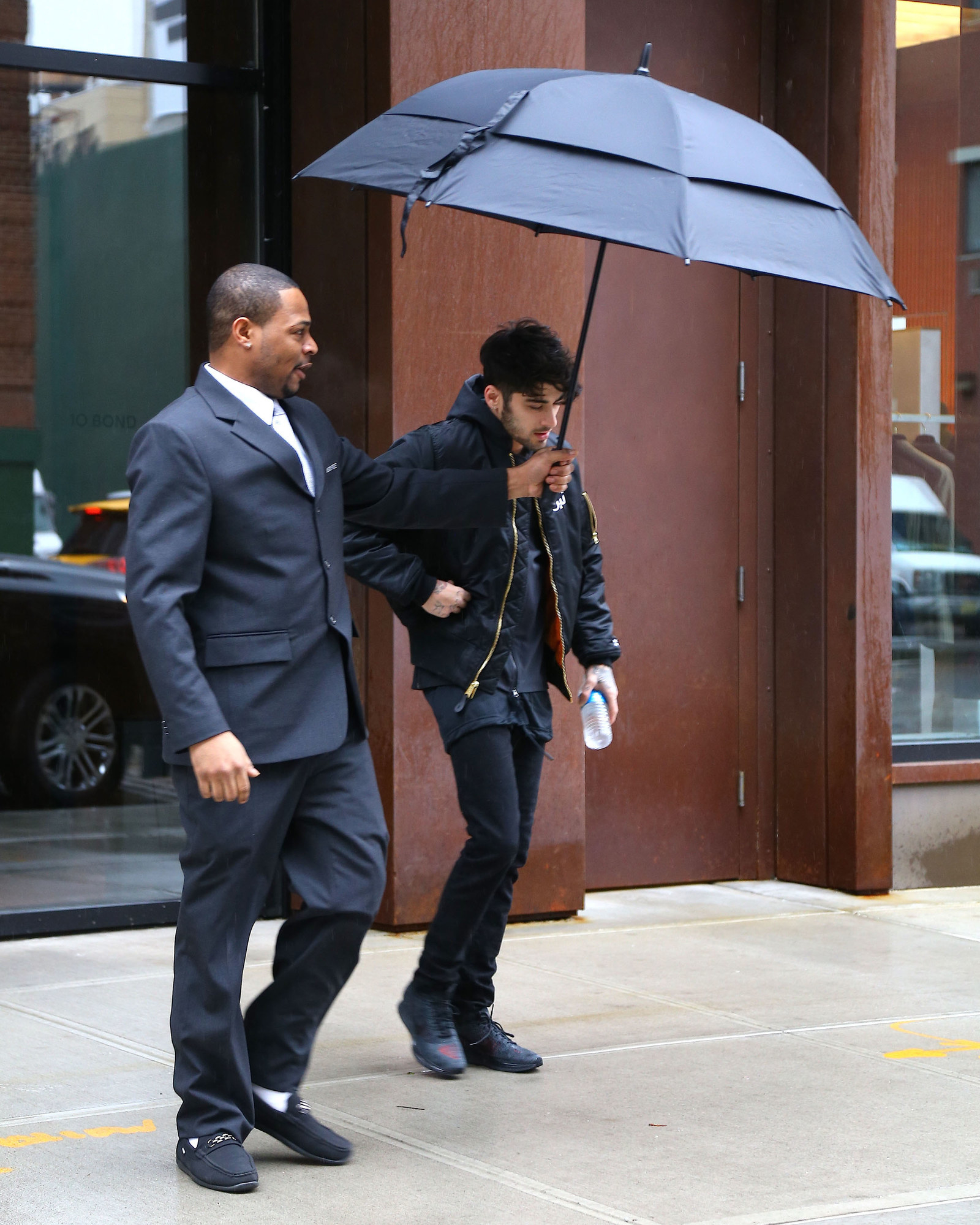 And even if both of your hands are free!!!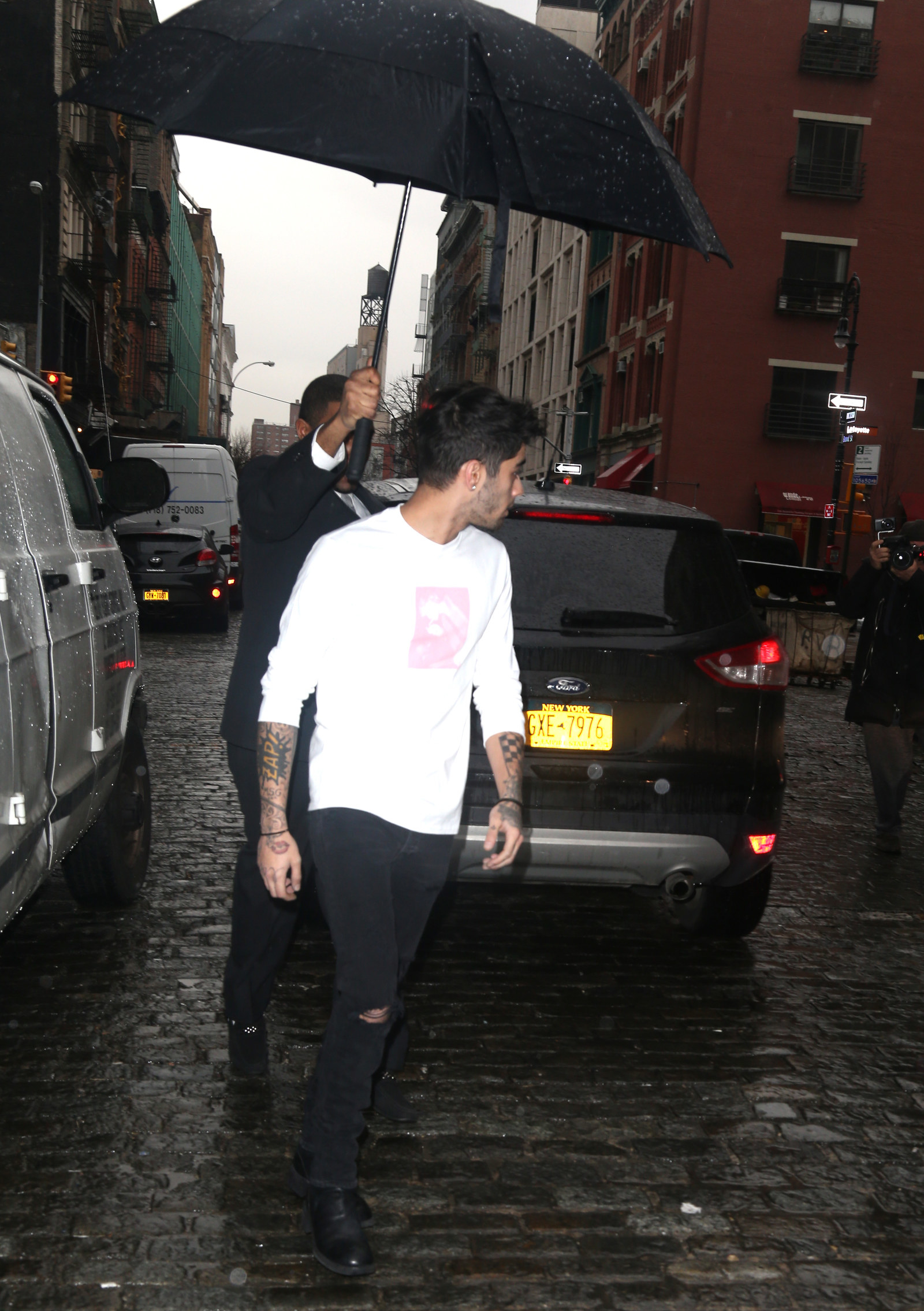 Because that beard is probably insured!!!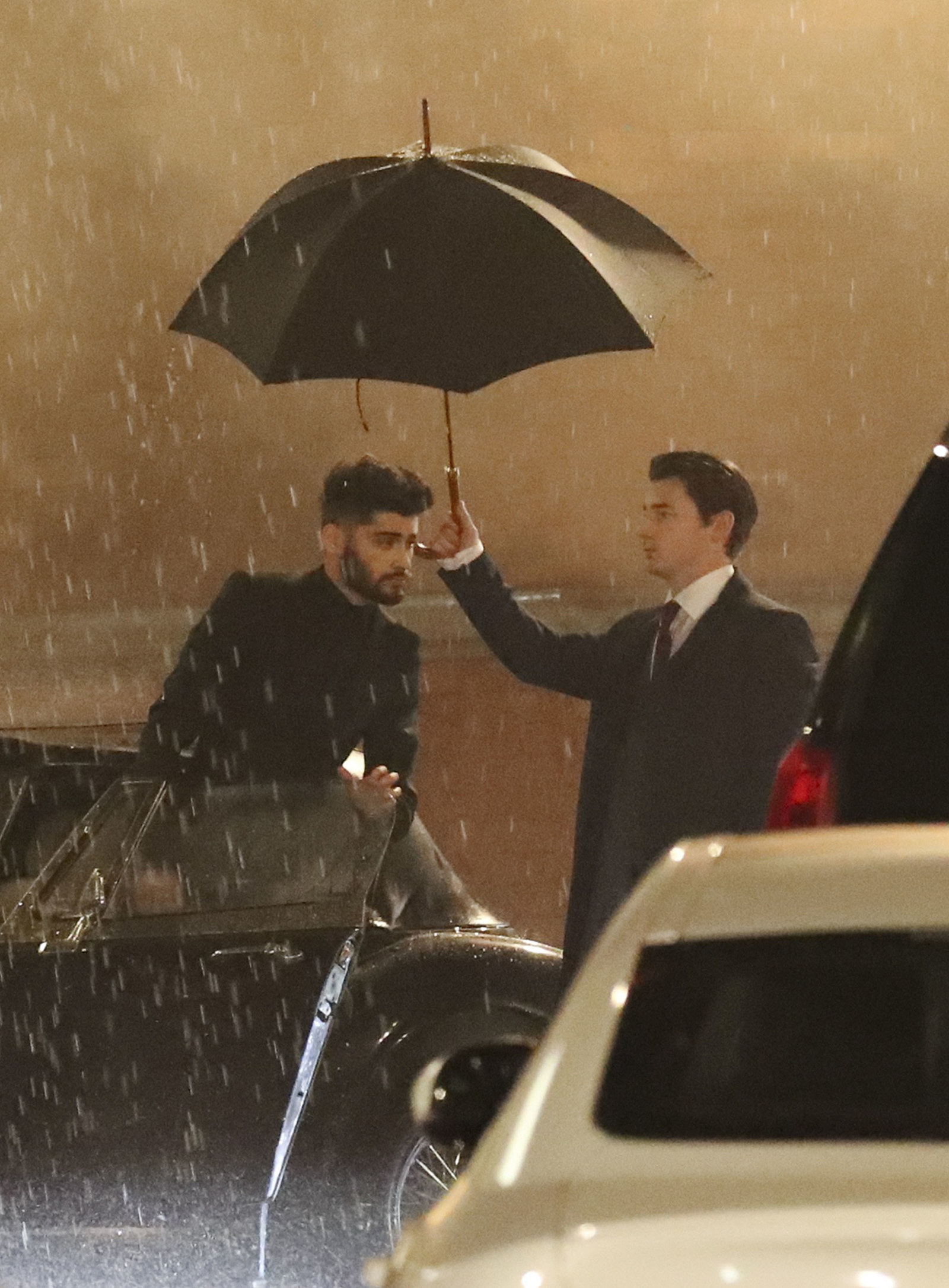 And rain melts hot men!!!
"Why don't I have an umbrella holder???" — All of us but especially the man holding his own umbrella behind Zayn who can't hold his own umbrella.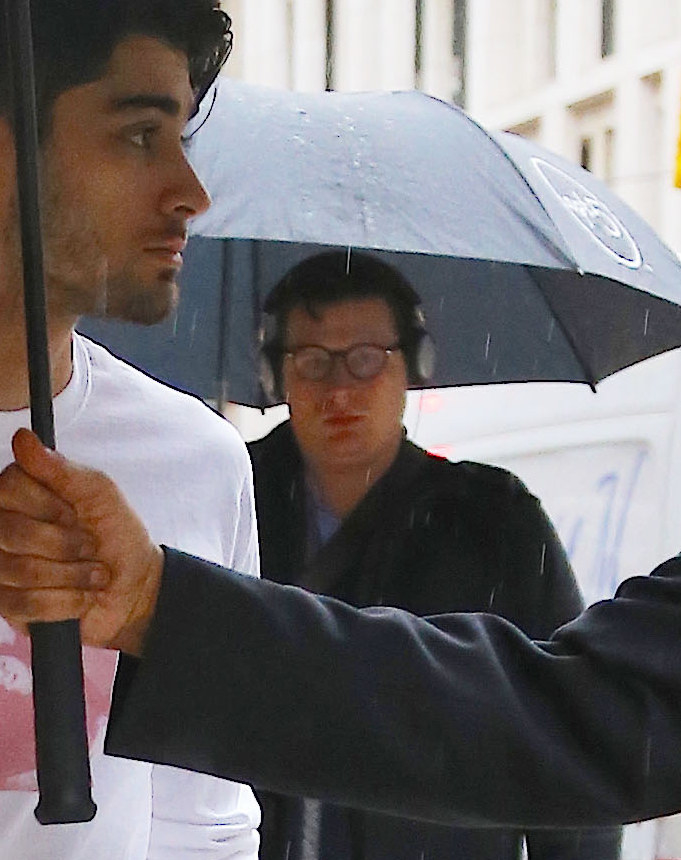 One day.