Tom Brady Impersonated The Rock To Let Him Know That He Sent Him Pajamas
He just wanted to send him pajamas.
Famously not-known for his celebrity impersonations, comedy legend Tom Brady took to his Facebook page on Tuesday to yell his way through an anything-but-deflated impression of The Rock:
Even though an email would've sufficed, Mr. Bündchen posted the video to let Dwayne know that he sent him some sleepwear......? Because I guess Tom Brady now sells pajamas!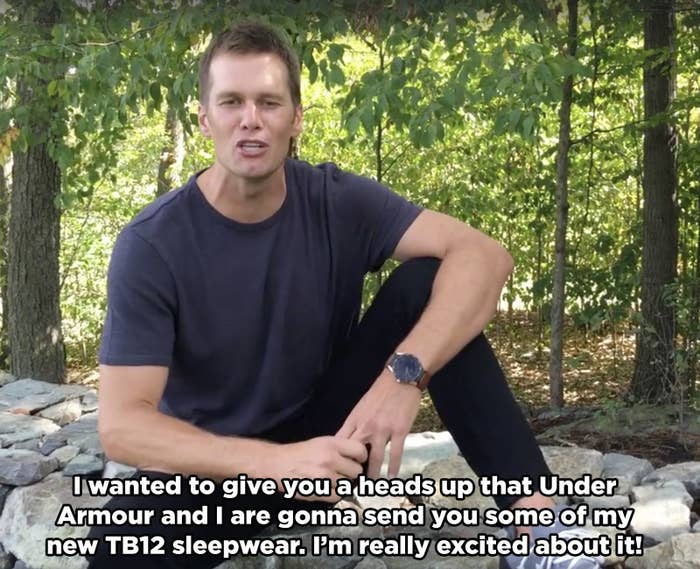 However, there's more to the video than just a plug for his PJ line. Notice what Tom's sitting on?