12 Heartwarming Responses Of What "Pride" Means To The LGBTQ Community
"Solidarity, civil rights, inclusion, compassion... LOVE."
We went to the LA Pride festival on Sunday and asked the LGBTQ community and allies what "pride" means to them. Here are their beautiful answers:
1.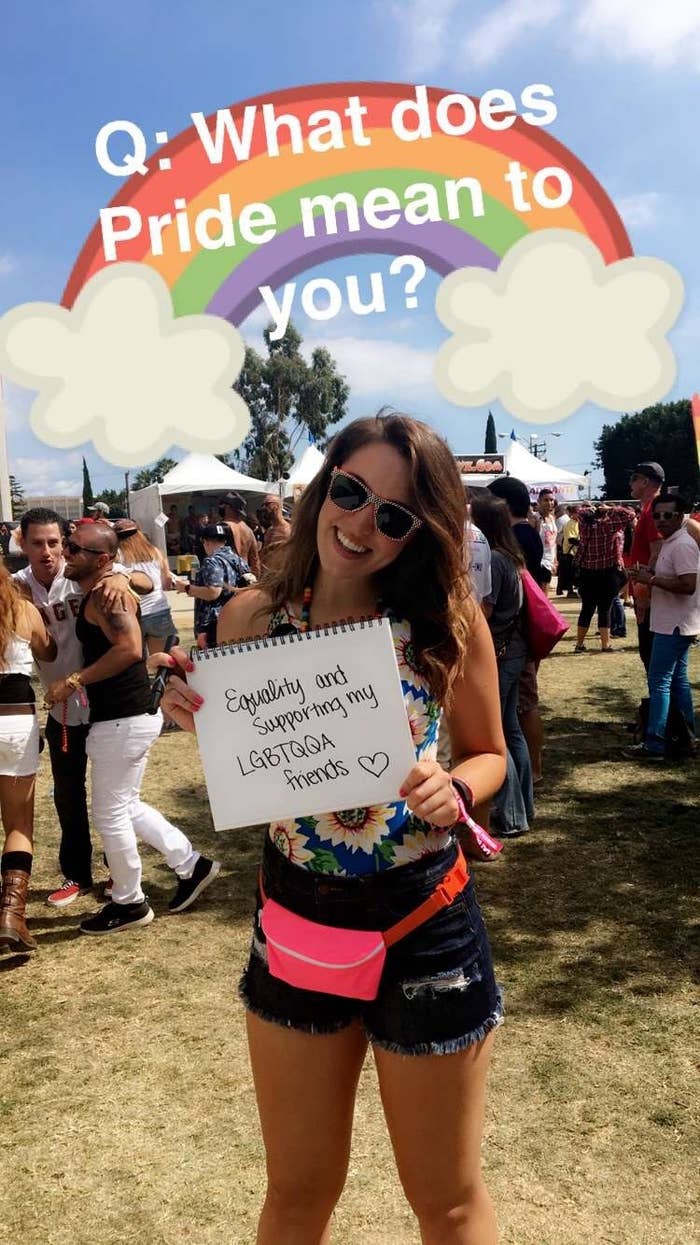 2.
Carly Rae Jepsen:
3.
4.
5.
6.
7.
Daya:
8.
9.
10.
11.
12.
Make sure to add BuzzFeed on Snapchat as your friend for more exclusive event coverage and red carpet content.