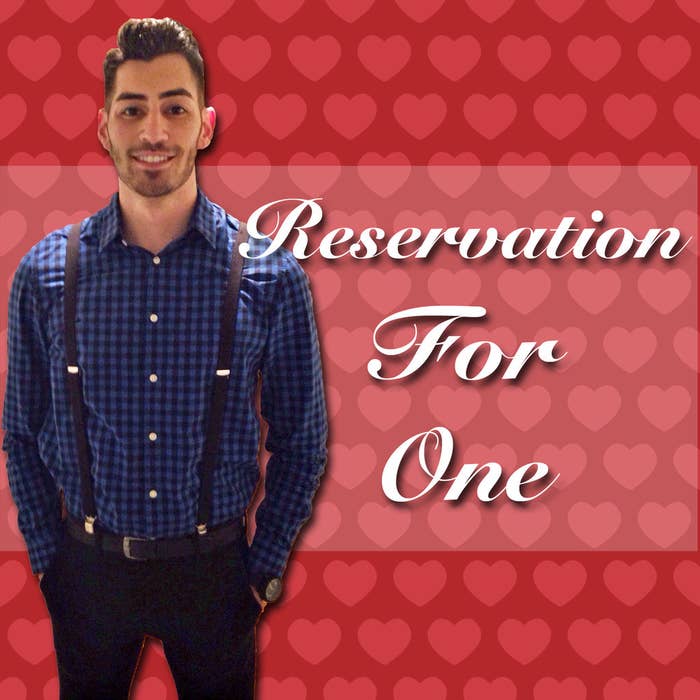 There are two types of people in the world on Valentine's Day: those coupled up in love, and those who have never felt more single on that godforsaken day. I believe everything happens for a reason, and therefore being single on Valentine's Day must mean the universe wanted me to feel completely miserable for an entire 24 hours.
But I wondered: What would happen if someone embraced their singleness on Valentine's Day? Is it possible for someone to enjoy Valentine's Day without having someone to share it with?
To find out, I, a completely miserable single man, decided to throw myself into the ninth circle of Valentine's Day Hell by making a dinner reservation "for one" on the 14th. And let me tell you, it wasn't easy making a "reservation for one" on V-Day.
I was, without any notice, canceled on.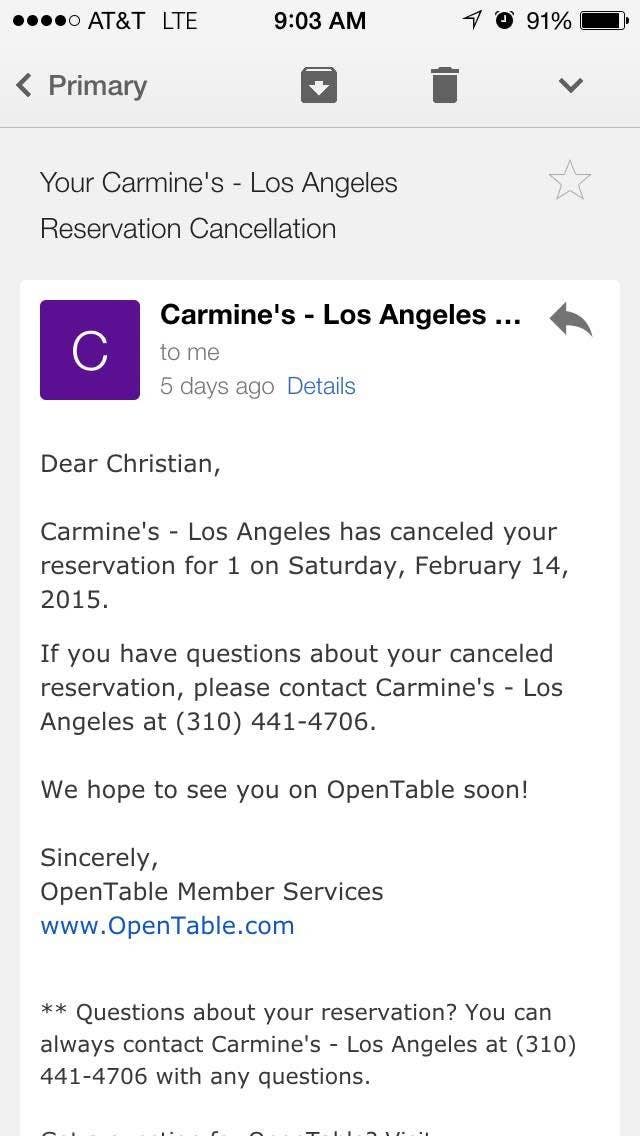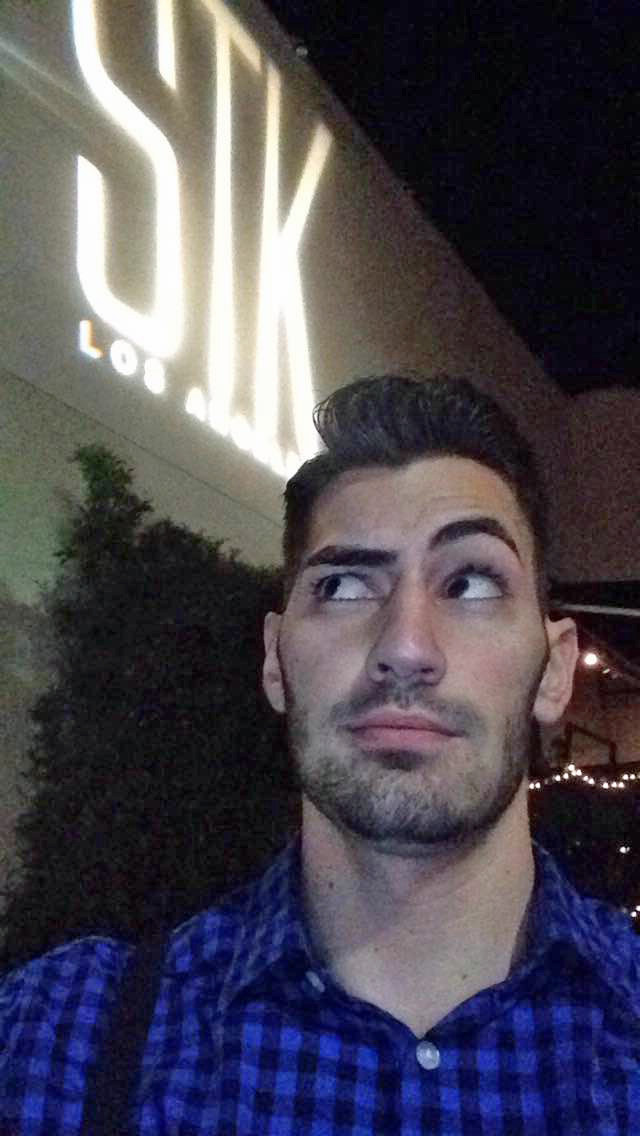 These are the documented events that transpired during my "reservation for one" on Valentine's Day:
6:10 p.m: It felt like I was drowning in a sea of couples.
I arrived for my reservation 10 minutes early — like I actually had a date to impress with my punctuality. I went to the hostess stand and gave my name, which was immediately followed by a confused, "Just yourself?"
Part of me felt as if they were anticipating the arrival of this "Christian guy" — the peculiar man who reserved a table for one at 6:15 p.m. on Valentine's Day.
I wanted to immediately run away in my suspenders and find some random thot on Tinder. But instead, I unconfidently replied to hostess, "Yes."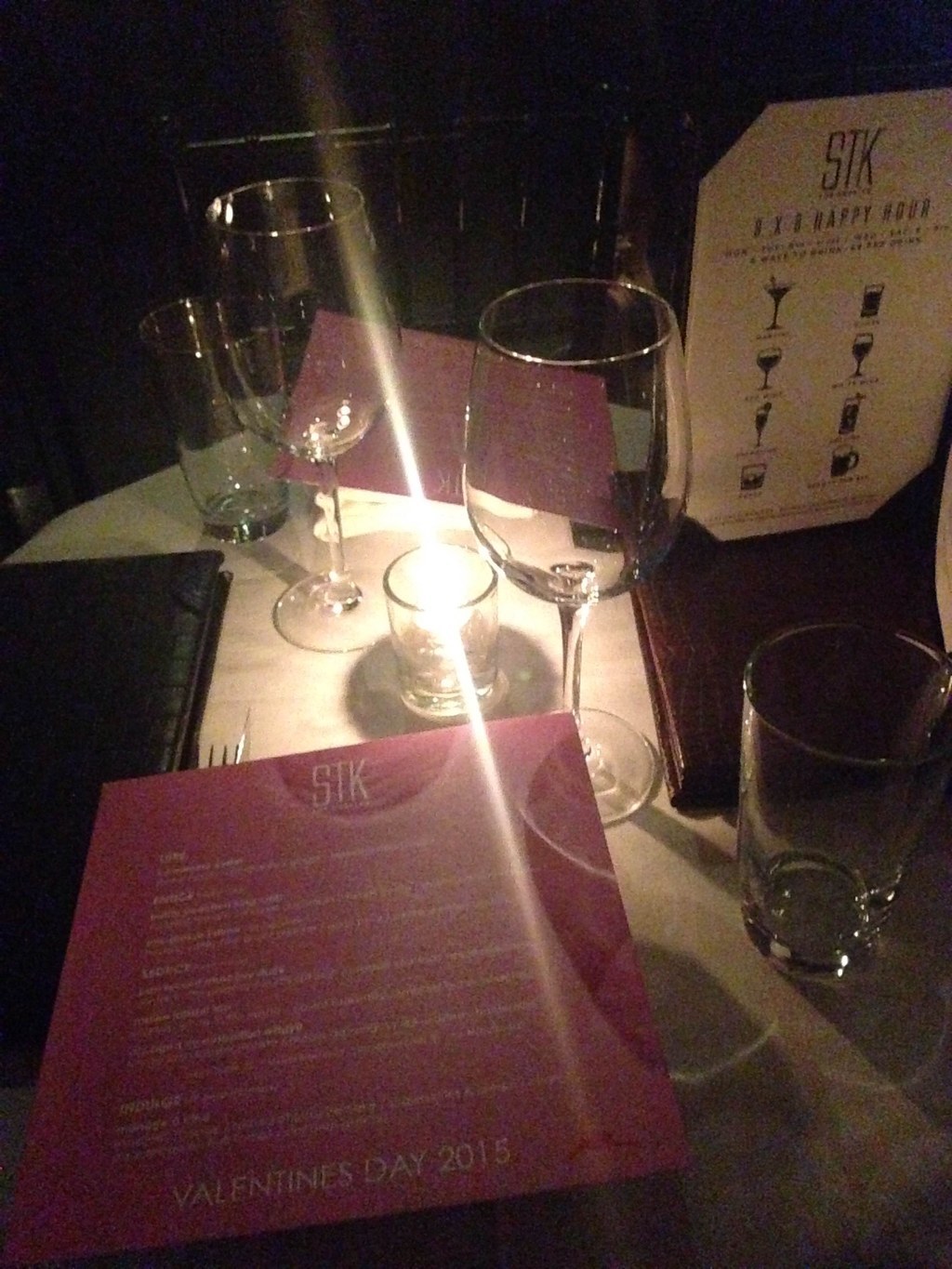 6:15 p.m: The waitress assumed I was waiting for someone.
My waitress came up to my table and introduced herself shortly after I sat down. She then followed up her introduction with, "I'll be taking care of y'all."
YOU + ALL = Y'ALL.
My reservation was for one. I showed up by myself. I never once inferred that I was meeting someone. But, I mean, who can blame her? Who the fuck goes out to eat by themselves on Valentine's Day?
6:20 p.m: Like for real, the waitress thought I was meeting someone else.
I ordered some water to start off with while I took a look at the drink menu (Lord knows that was the only way I was going to survive the night). When my waitress came back with my water, she asked if I wanted to order a drink while I waited.
Although I wanted to yell "GIRL, I AIN'T WITH NO MAN TONIGHT," I wanted to see how long she would assume I was meeting someone else. So I just responded, "Can I have a glass of the Riesling?"
This misunderstanding would last for a while.
6:25 p.m: The Valentine's Day special.
Once my waitress returned with my wine, I decided to ask about the pink Valentine's Day menu in front of me, staring into my soul.
6:40 p.m: The reveal.
I then didn't see my waitress for nearly 15 minutes, presumably because she was still waiting for my Valentine's date to arrive.
The next moment she walked by my table, I stopped her and asked if I could order the Valentine's Day special. She said I should wait for the other person to arrive and order the special together so the food would come out at the same time.
I knew this was when I had to break it to homegirl that I was literally on a date with myself.
Once she learned I wasn't waiting for someone else's arrival, her face turned into horror, confusion, and sympathy all at once. She quickly wrote down what I wanted and said the first course should be out shortly.
6:55 p.m: The spoils began.
The first course of the V-Day special was a Kumamoto oyster. I'm not one for seafood, so I was planning on eating this oyster as fast as I could in one swift swallow.
To my surprise, and slight disgust, my plate had not one, but TWO oysters on it. My waitress looked at me with a warm smile and said, "I threw an extra one on there for you."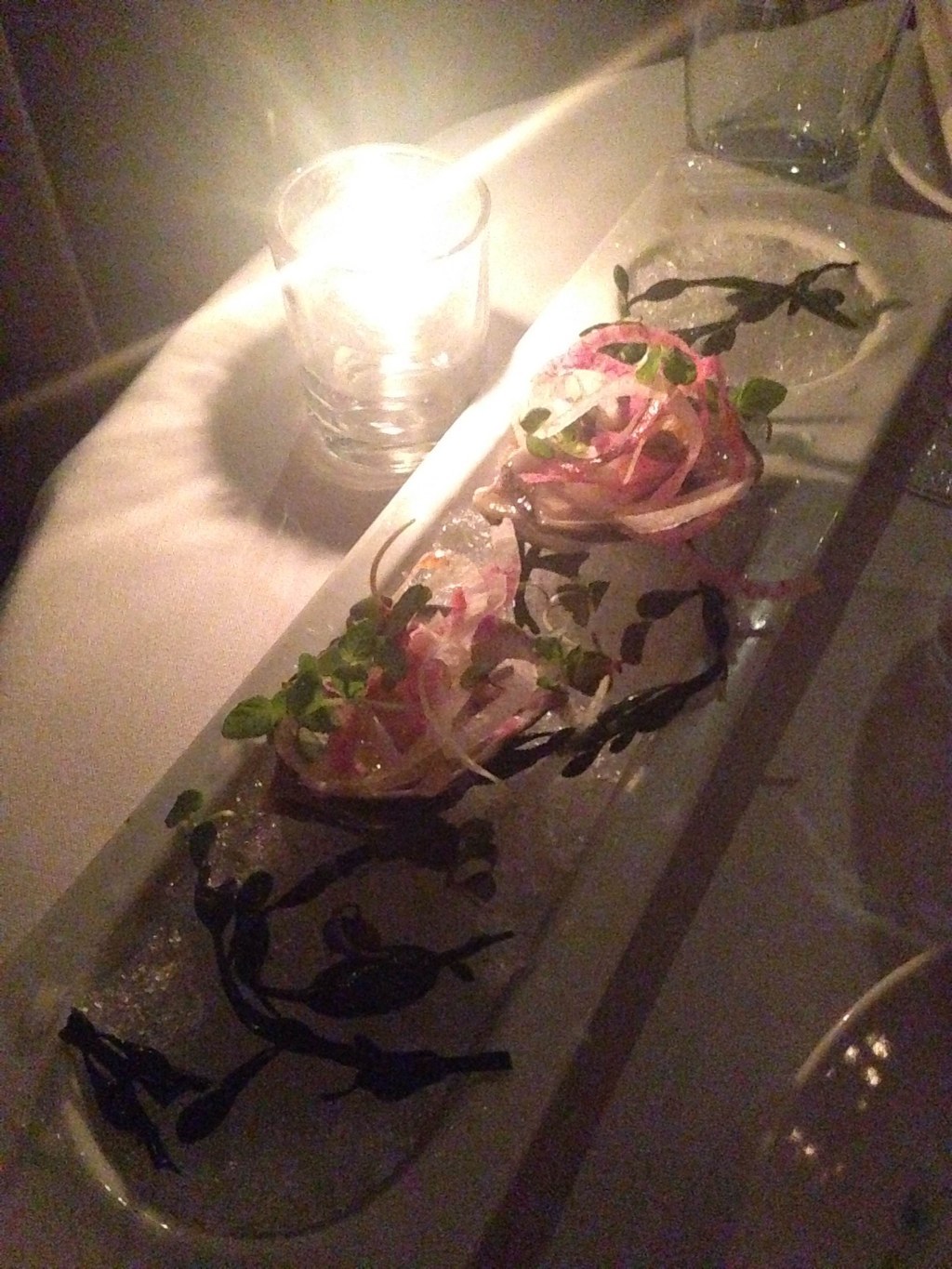 7:10 p.m: The wine chugging moment.
I've been single for almost six months after a magical three-year relationship abruptly ended. Because this was my first Valentine's Day alone in three years, this dinner was not an easy thing to do.
I could feel couples giving me stares at this point. At times, I would catch a turned head looking at me after their partner pointed out my loneliness. I presumed they were all wondering why I was dining alone on Valentine's Day. I then started to wonder why I was alone on Valentine's Day; if I was ever going to find love again.
As I sat at my lonely table, Maroon 5's "Maps" began to play overhead. The opening lyrics, "I miss the taste of the sweet life, I miss the conversation," caused my eyes to glaze over. The waitress walked by and cleared the extra plate and wine glass collecting dust across from me.
This is the moment when I chugged my wine like the Samantha I am.
7:20 p.m: The surprise shot.
Maybe the waitress caught this moment of sadness that just transpired, or maybe she was just feelin' my suspender look. I have no idea what the motive was, but halfway through my second course, my waitress came to my table with a small tray holding two shots.
"Do you want to take a shot with me?" she asked. Without any hesitation, I responded: "Hell yeah!"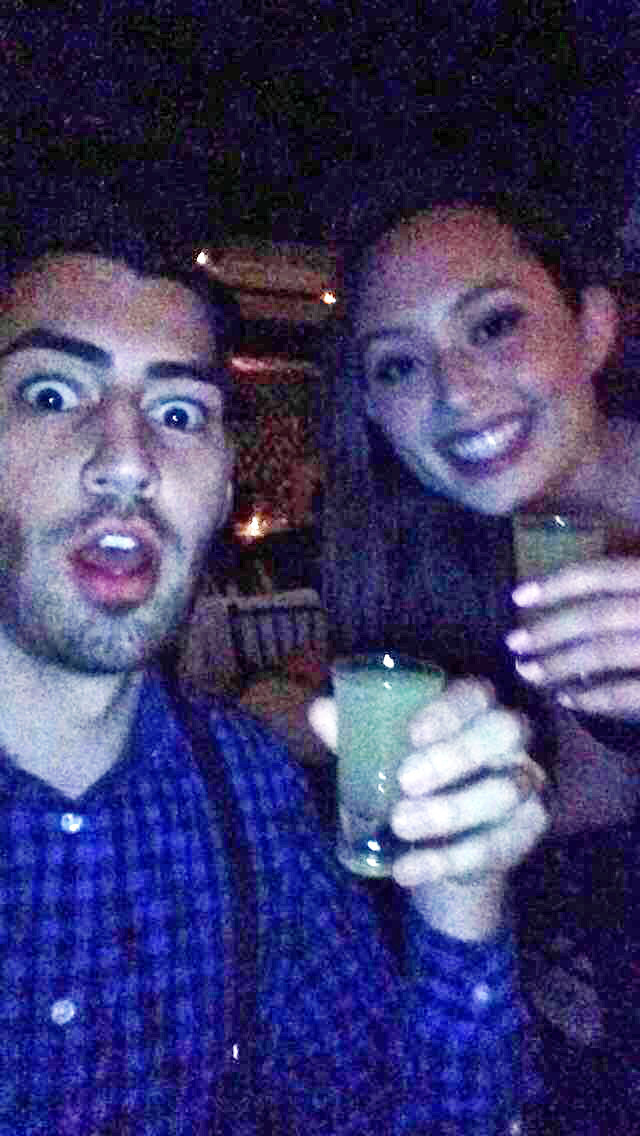 7:45 p.m: Round two.
I was feeling pretty damn great after the complimentary shot. At this point, I was on the main course and actually quite enjoying this now buzzed date with myself.
As I was chewing an oversize bite of duck, a waitress (separate to mine) came over and asked if I liked hard liquor. I nodded and she told me she'd be right back.
A couple minutes later, as promised, she came back...except this time with three shots and another waitress. She asked if I wanted to take a shot with them. Like the first shot, I took a selfie with the waitresses and slammed the liquid down.
I figured word must have traveled among the restaurant staff that there was a man eating alone on Valentine's Day.
8:00 p.m: Happy to be single.
The dessert arrived (unfortunately without another shot), and unlike the previous courses, this one was portioned for two people.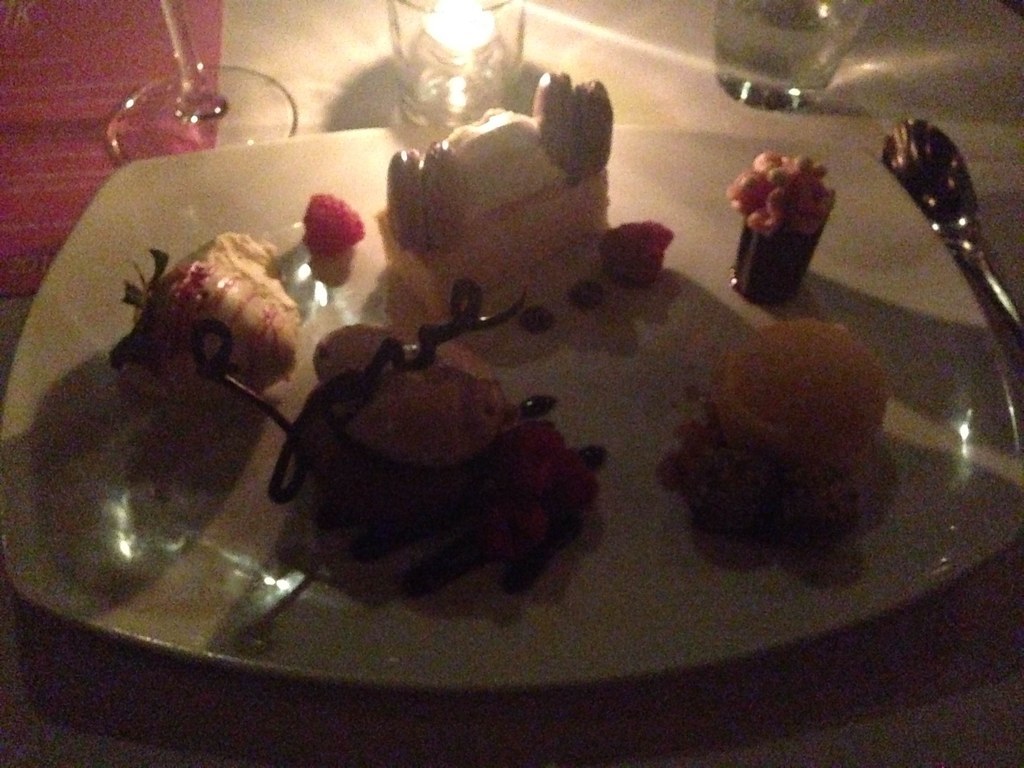 After the date was over, I felt happier with my relationship status than I did before.
Unexpectedly, I did find love on Valentine's Day: with myself. The date could have left me calling up my ex in tears, asking to get back together. But instead, I grew a new appreciation for love, an appreciation found in myself.
Lesson learned? If you don't have love to celebrate with another person, why not celebrate loving yourself? (You might even get free shots out of it.)