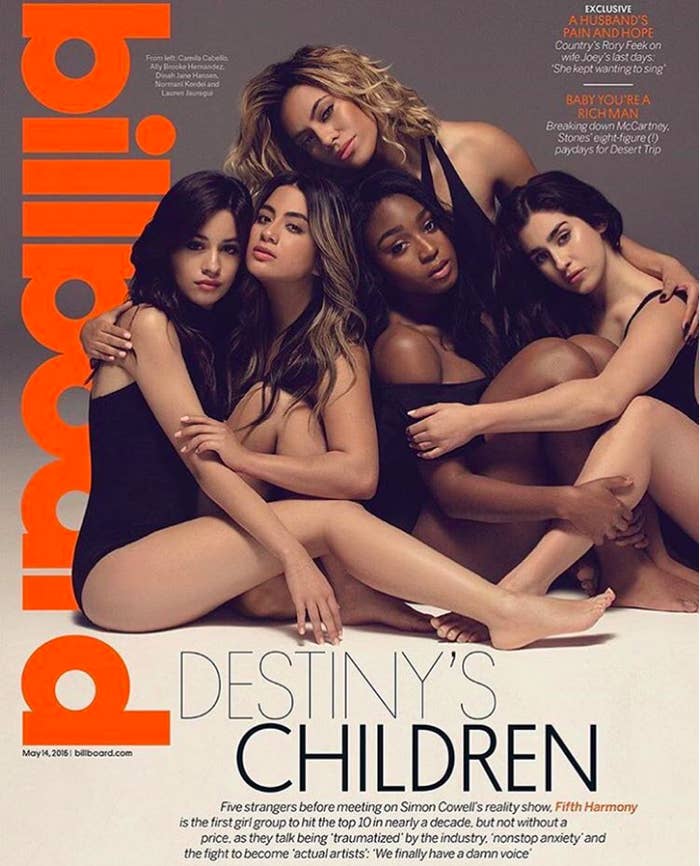 Here's everything you need to know about 5H from the cover story:
1.
"Work From Home," Fifth Harmony's lead single off their upcoming album, is the first girl group song to enter the top 10 of the Billboard Hot 100 in eight years! 👏👏👏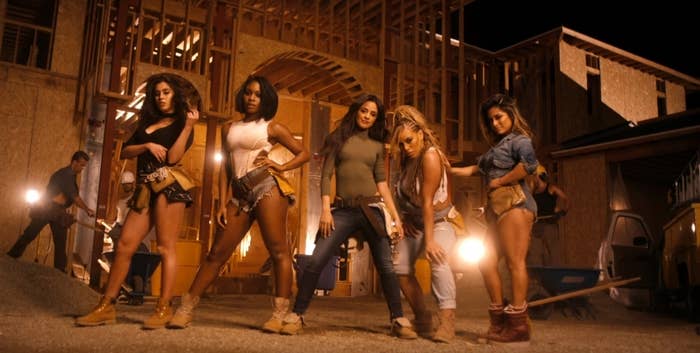 2.
L.A. Reid is surprised the girls in Fifth Harmony aren't "nuts by now" given their unconventional formation on X Factor back in 2012:
"By design, it shouldn't work," says Epic Records chairman/CEO Antonio "L.A." Reid, 59. As an X Factor judge, he and show creator Simon Cowell assembled 5H by ­scattering photo cards of ­contestants on a table and eyeballing different arrangements. "They found out in front of a live audience they were going to be an actual band, and now they're challenged to be creative, be competitive and keep a sense of humor? I'm surprised they haven't cracked up! They should be nuts by now. I would be."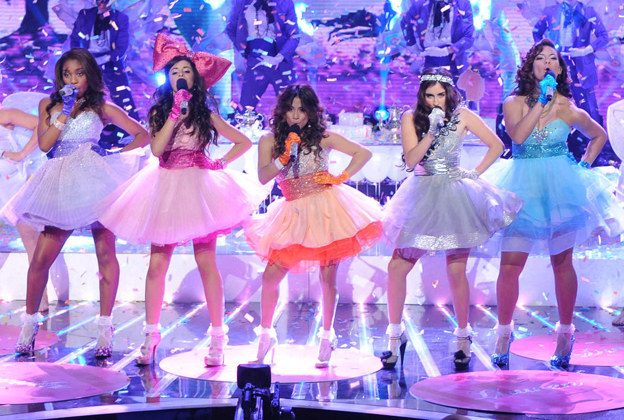 3.
Britney Spear's longtime manager, Larry Rudolph, also manages the girls.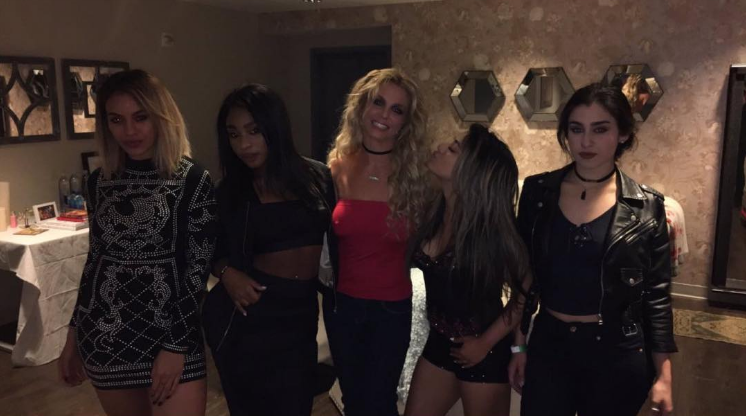 4.
Prior to X Factor, Ally was home-schooled so she could take care of her mother who has scoliosis.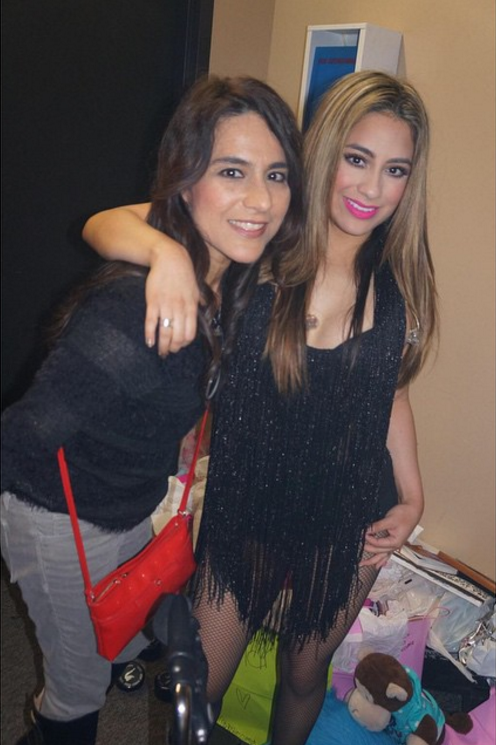 5.
Normani was raised in New Orleans but fled to Houston, Texas with her family after Hurricane Katrina hit. There, she became a Miss Texas Outstanding Teen ­finalist prior to her X Factor audition.
6.
Before rising to fame in Fifth Harmony, Dinah grew up with 23 relatives all living in a four-bedroom house.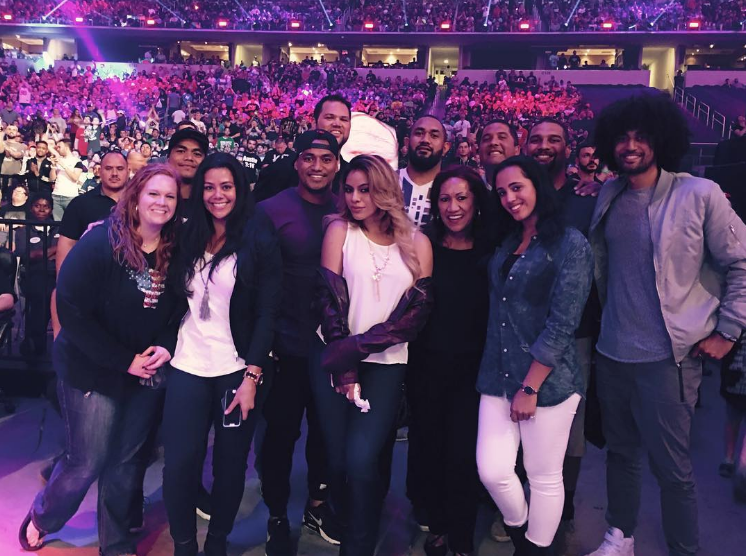 7.
Camila moved from Cuba to Miami with her mom when she was just 6 years old with only "a few ­hundred bucks and the clothes on their backs."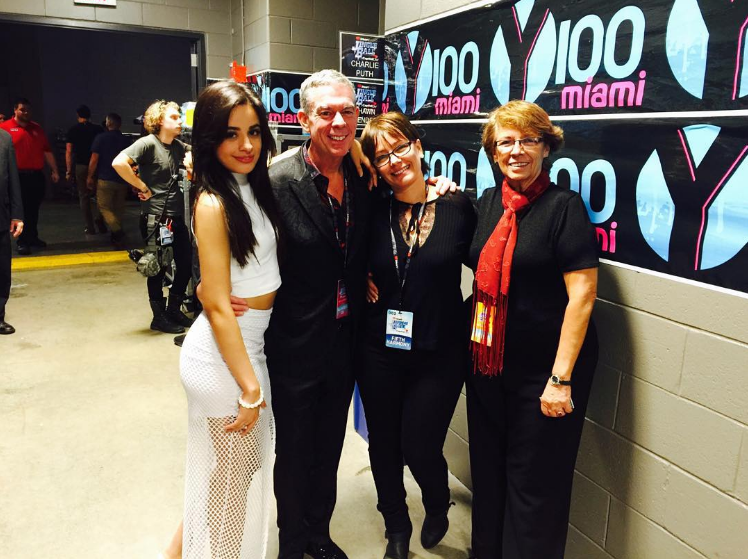 8.
The girls commitment to the band has come with a price — Dinah had to watch her great-grandmother be buried on Facetime because of touring conflicts:
"I love touring, but the schedule ­traumatized me," says Hansen bitterly. "I was like, 'What kind of job are we doing?' I watched my great-grandmother be buried on FaceTime. We're all so family-oriented, and we've all lost people on the road."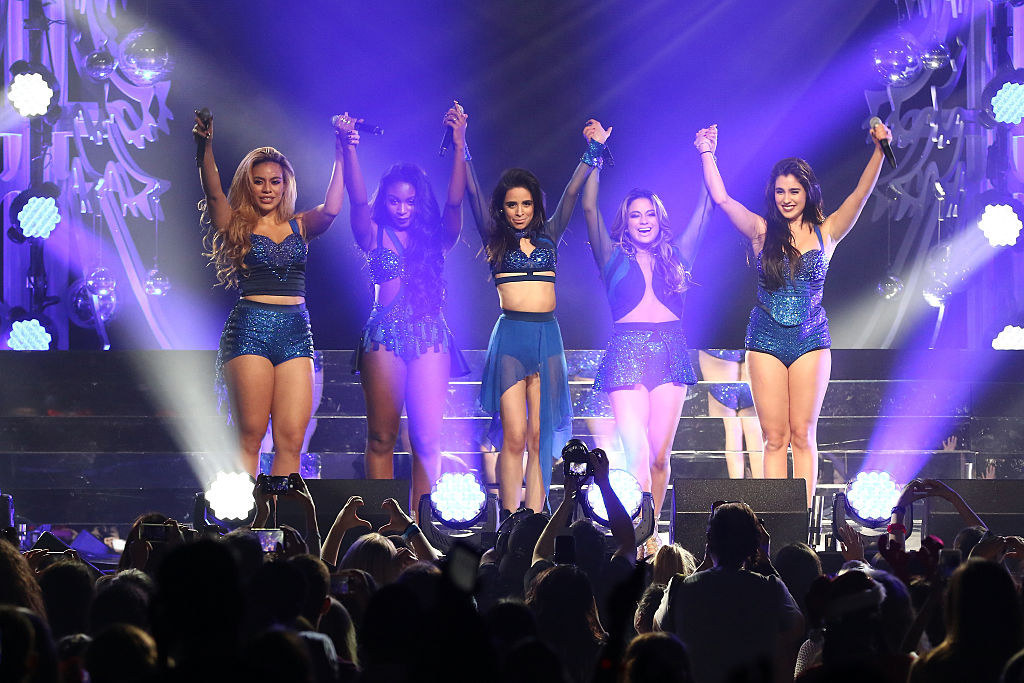 9.
Lauren admits it's hard working so intensely at a young age and questions the fame surrounding her:
"They sell you this ­present of rainbows and butterflies, and as a 16-year-old that's what I bought. It's why I did X Factor and why I ended up in a group. But then you're working so hard, so young. [Meanwhile] my friends are in college, ­telling me about their days and what they're studying. You're having to put on a smile on a red carpet. It's like, 'Who am I? Am I for myself or for this?'"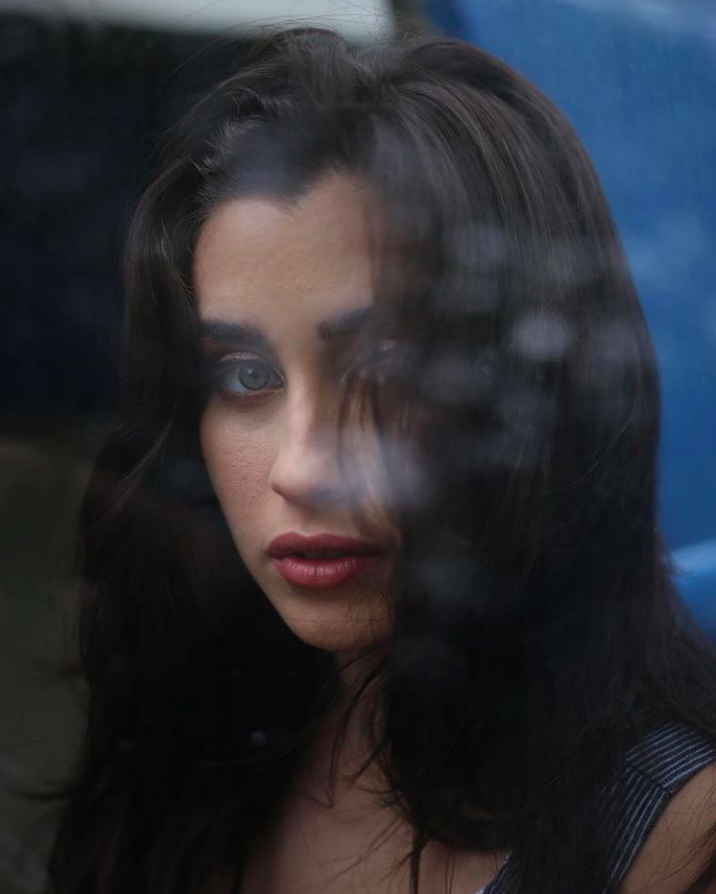 10.
In 2015, Camila suffered from extreme anxiety and hyperactive energy as a result of the newfound fame:
"I was having terrible anxiety, nonstop. My heart would beat really fast the whole day. Two hours after I woke up, I'd need a nap because my body was so hyperactive. It was so eff -- sorry, but it was so f--ed up. I was scared of what would happen to me, of the things my brain might tell me. I realized the stuff I thought was important isn't worth my health. Now I write in a diary every day, work out and meditate."
11.
Ty Dolla Sign wanted to join the girls on their song "Work From Home" because his daughter is a big Fifth Harmony fan.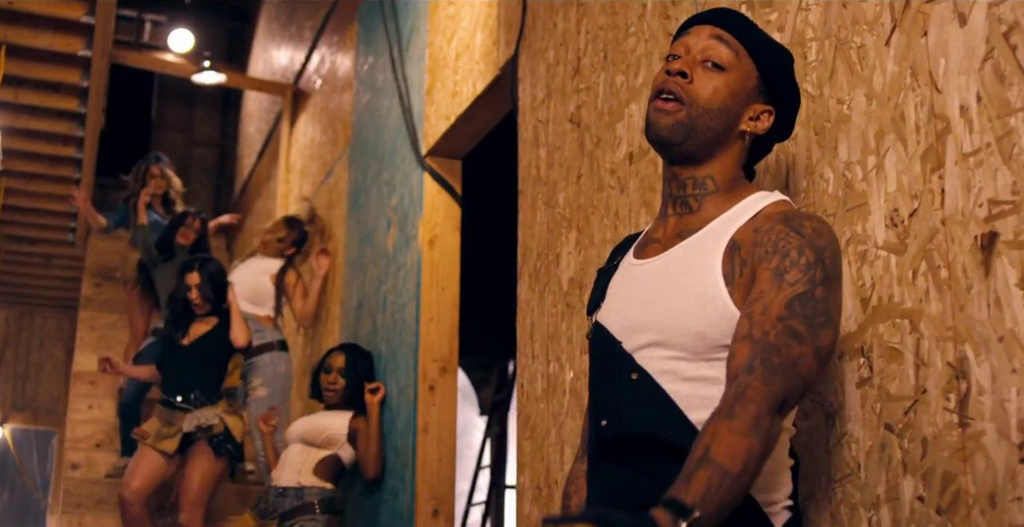 12.
The girls are surprised by Donald Trump's recent success in the presidential election, especially Lauren:
"It's such a shame so many Americans are ­rallying behind ignorance. It speaks volumes to the state of education in our country and the mentality of the Republican Party."
13.
HOWEVER, Dinah thinks Trump would "step on toes" if he were the president:
Hansen isn't so sure. "It could go both ways," she says ­hesitantly. "If Trump becomes ­president, he wouldn't be afraid to step on toes. And he'll be feared by the world." Jauregui looks ­horrified, Kordei baffled. Cabello shrugs and cheerily says, "Politics! Moving on!"
14.
ALL of the girls are currently single.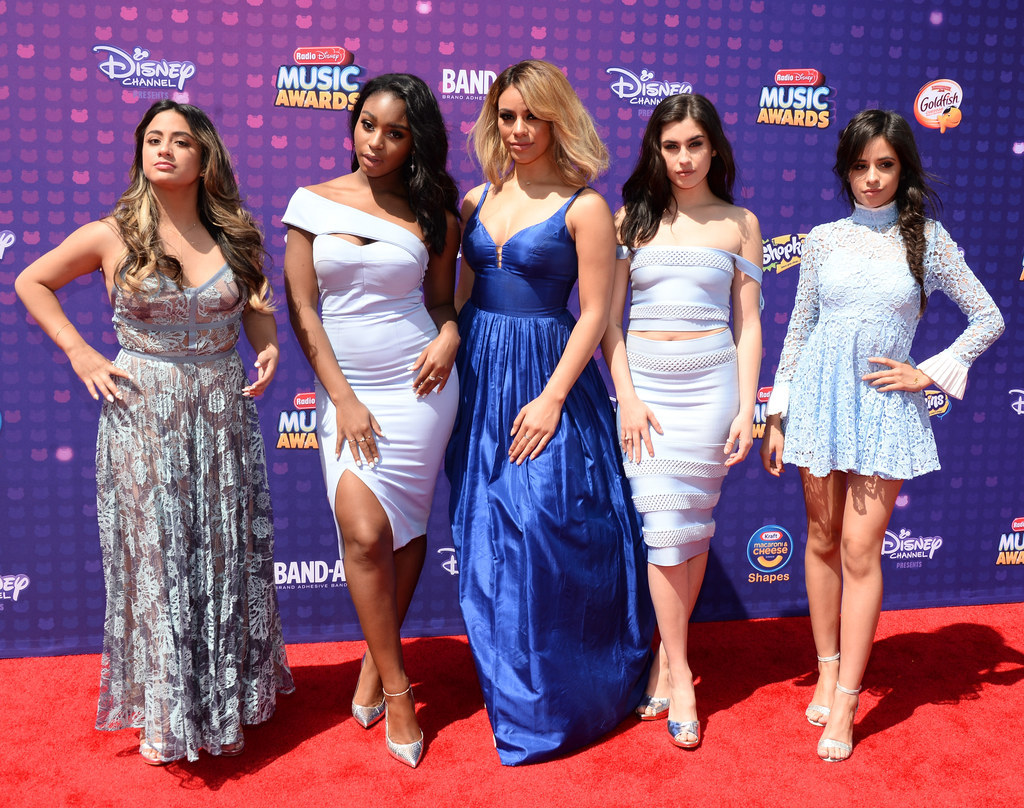 15.
Camila isn't the biggest fan of Kanye West after that infamous "I made that bitch famous" lyric about Taylor Swift:
"I spoke to [Swift] and she did not know he was going to say that," says Cabello. "Taking credit for her success and then ­saying 'you owe me sex for that'? Disgusting."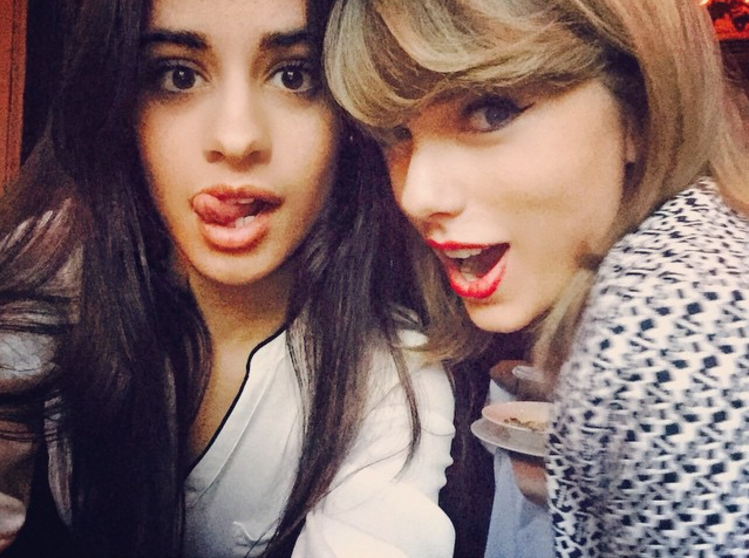 16.
And although the girls are committed to the band, they know all good things come to an end... eventually:
"It has been an incredible journey, and it'll continue as long as it can," says Jauregui. "But this will be that chapter that got us wherever we needed to go. We're ­learning the business, meeting people we need to know, getting knowledgeable about our craft. This is basically us being in college for our majors."