The Royals Won The World Series So We Could Watch Paul Rudd Get Sprayed With Champagne
I'll have a glass of Champaul, please.
Unimportant: The Royals won the World Saga or whatever the baseball Superbowl is.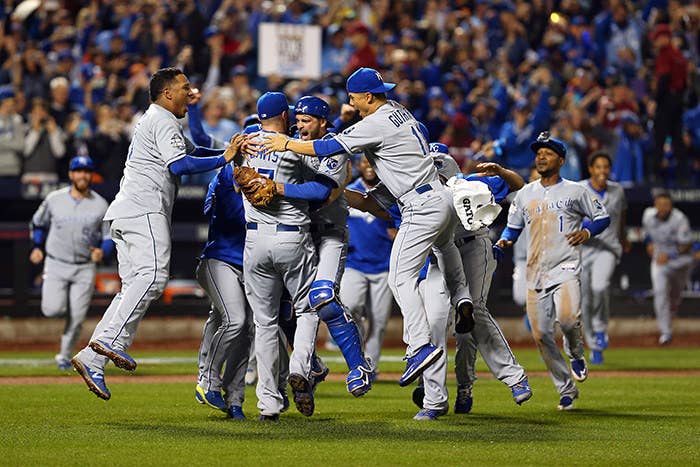 Important: Paul Rudd was sprayed with champagne by Royals third baseman, Mike Moustakas, during the celebration.
In celebration of this celebration, here's five possible wallpapers of Champaul you can spread across all of your various technology: