Why does this dude with crazy eyes and a microphone look totally familiar?!? OMG! IT'S BECAUSE THAT'S BRIAN DÜNKQELMÅN!!!!1!!1! THE SORT OF HOST FROM AMERICAN IDOL!
No really! Brian Dunkleman co-hosted the first season of the singing competition with Ryan Seacrest's frosted tips. But you probably forgot about the Slam Dunkleman because shortly after crowning Kelly Clarkson's highlights as the first ever "American Idol," he quit. But don't worry, HE'S STILL RELEVANT AND TOTALLY DOING STUFF! After Idol, Dunkleman showed his range as an actor when he played a shaggy-haired man suspected of killing his boss on NYPD Blue in 2004.
In the same year, he reprised his reoccurring role as the animated character "April Fool" on Nickelodeon's The Fairly OddParents.
In 2008, he went on to lose 15 pounds on Celebrity Fit Club and engaged in reality show drama.
And although it never got the green light, Dunkleman proved his creative abilities in 2009 when he pitched a TV series about his life after American Idol titled American Dunkleman.
Dunkleman also has an adorable son and the perfect amount of hair around his nipple: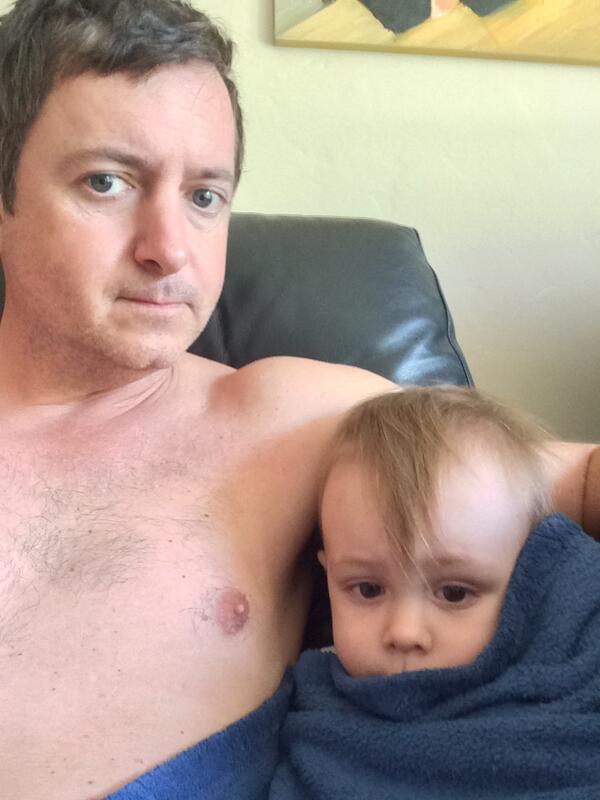 NOT TO MENTION AN AWESOME ENTERTAINMENT SYSTEM!!1!!!1!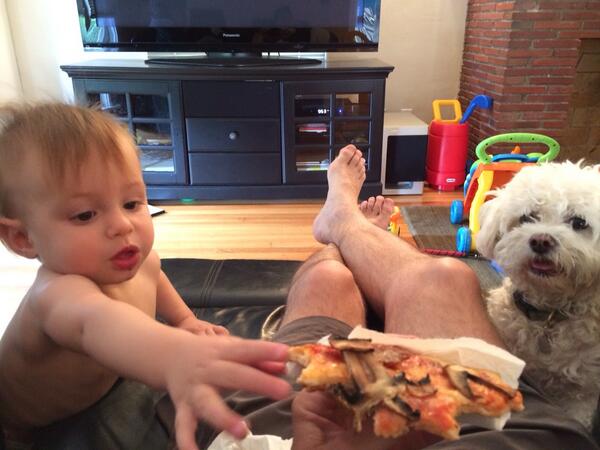 And he's totally on cuddling basis with music video legend Eric Roberts!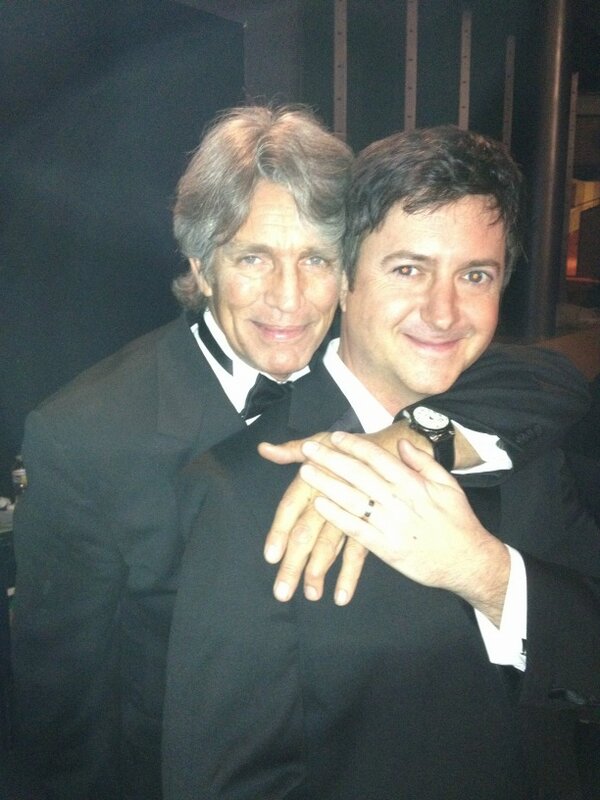 No regrets, Dunkleman! Don't look back!