Over the decade and a half since the song dropped, "stan" slowly became a word fanbases used to describe their devotion to a public figure. For example, this would be considered a Britney stan: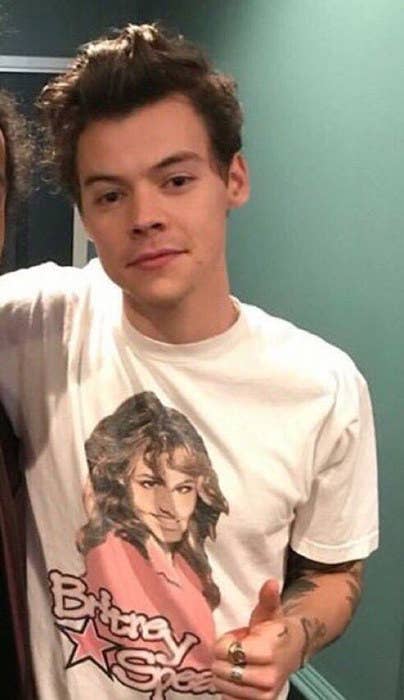 And now, it looks like "stan" isn't going to go ANYWHERE, as Oxford Dictionaries just added the word to its database: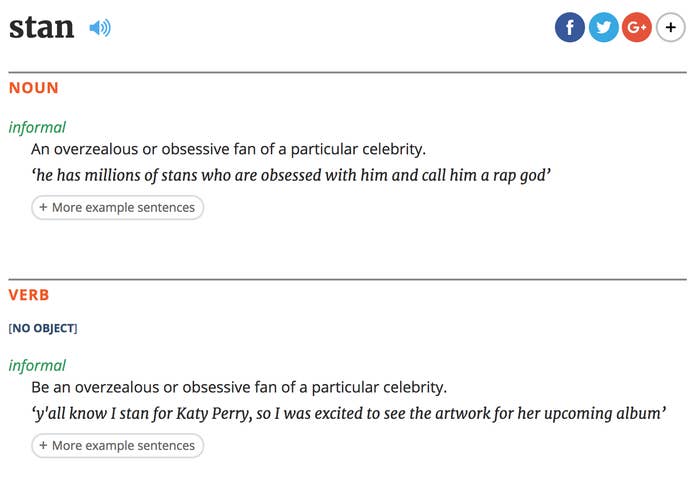 The entry properly sources Eminem as the origin of the word...

...and to top it all off, one of the example sentences shades Eminem's longtime enemy, Mariah Carey. DON'T THINK I WOULDN'T HAVE NOTICED.

Stan, Oxford Dictionaries!