Sarah Jessica Parker Can Hacky Sack Like A '90s High School Stoner
How long was she gonna hide this talent from us?
Sarah Jessica Parker was on the set of HBO's Divorce on Friday when she whipped out a skill literally no one knew about...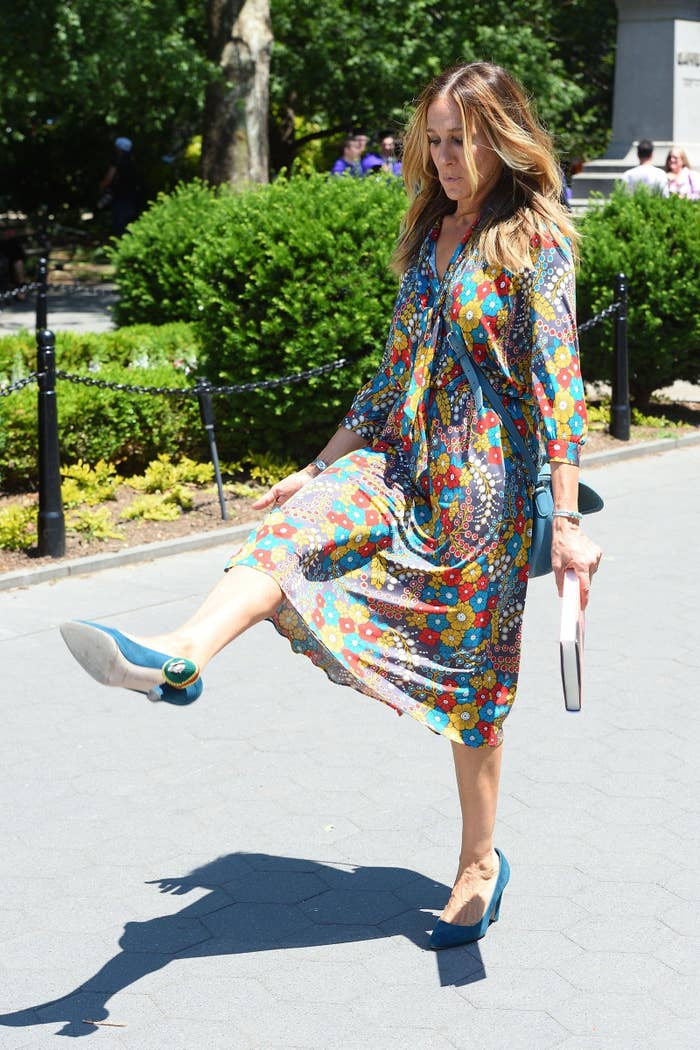 YES, THAT'S A HACKY SACK. SARAH JESSICA PARKER CAN HACKY SACK.
IN HEELS.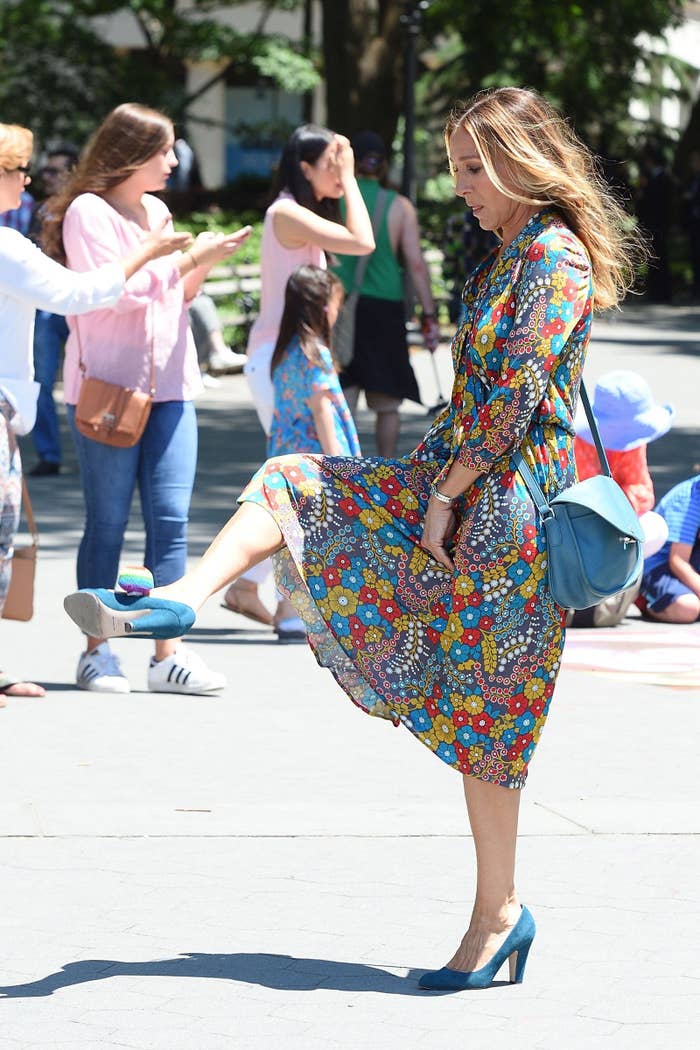 SJP serving '90s high school stoner. ICONIC.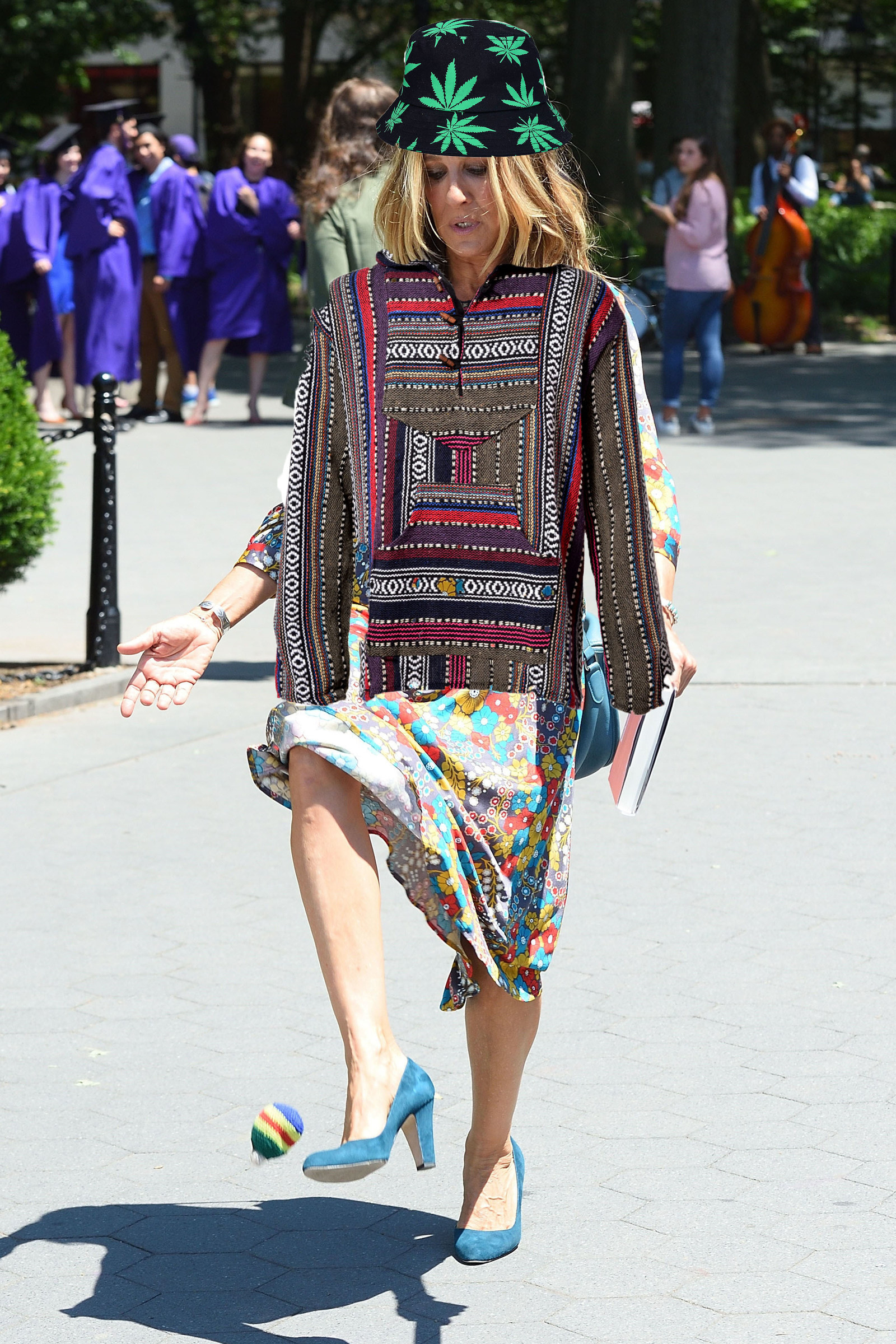 Unfortunately, all good things have to come to an end. Don't be sad it's over, be grateful Sarah Jessica Hacky Sack Parker happened.