Rihanna accepted Harvard's Humanitarian of the Year Award on Tuesday and everything about the ceremony was SO VERY Rihanna:
The speeches from Harvard students honoring Rihanna were not only loaded with song references...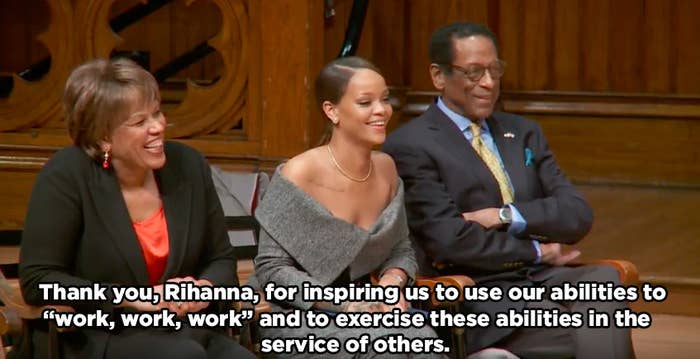 But also highlighted Rihanna's work in global health...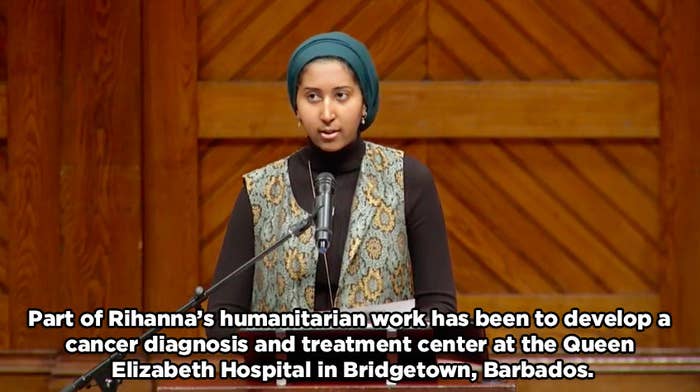 In education...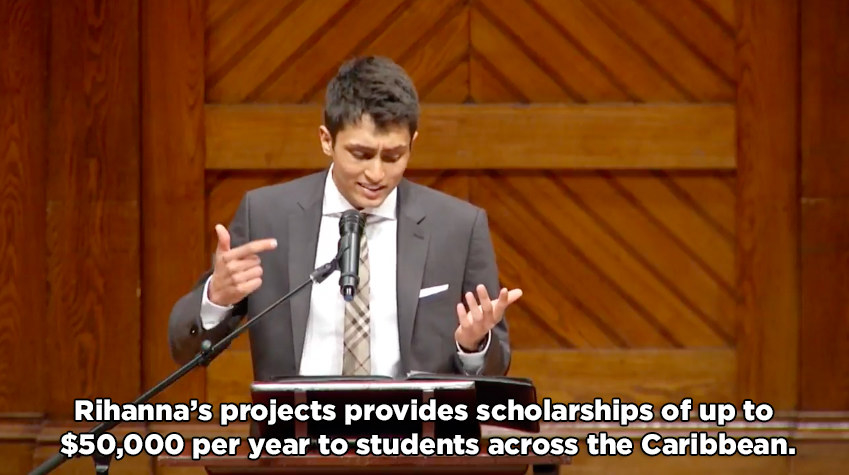 And in LIFE.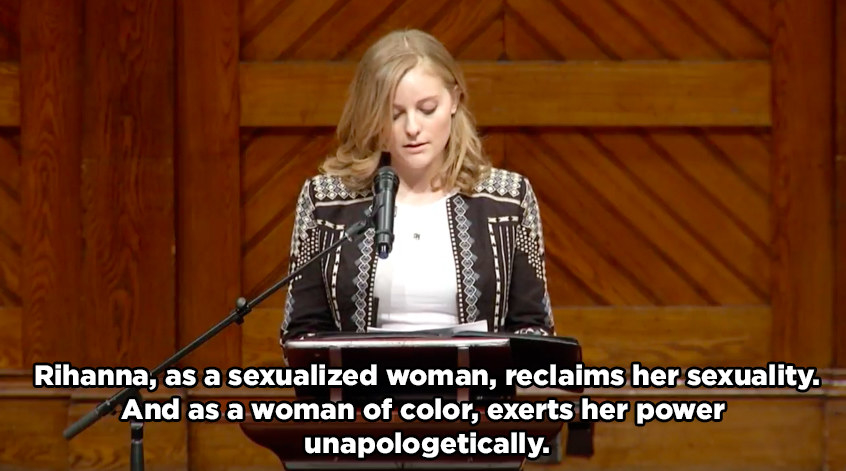 And when it was Rihanna's turn to talk, she opened her speech with an instantly iconic line: "So, I made it to Harvard..."
...And went on to explain what a "humanitarian" means to her...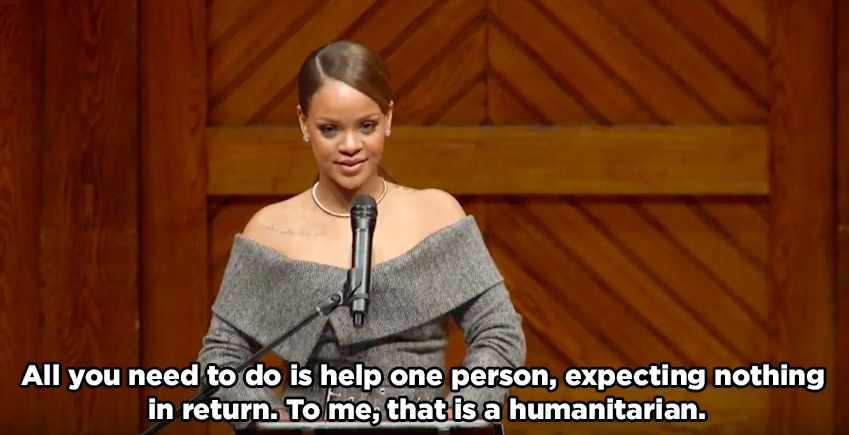 ...And concluded her speech with an inspiring quote from her grandmother: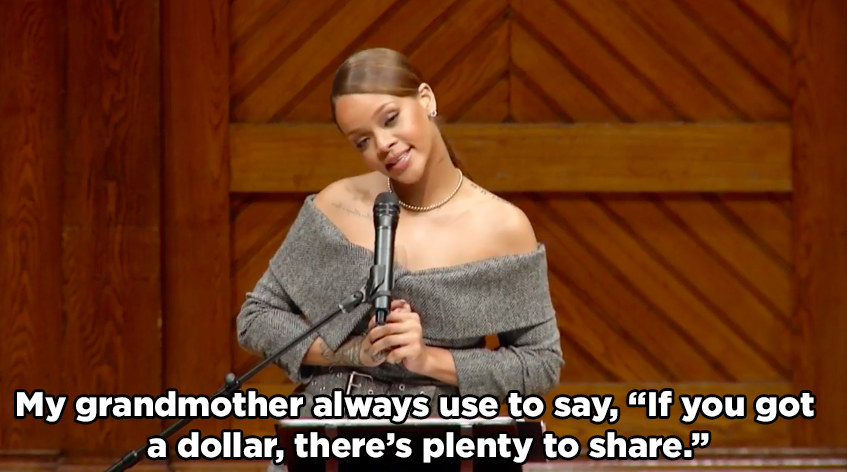 Keep up the Rihspiration, RiRi!
(((Oh, and here's this GIF for your own personal use.)))