Rihanna isn't the type of queen to let her people suffer, which is exactly why she hopped on the phone and ordered her fans FREE PIZZA.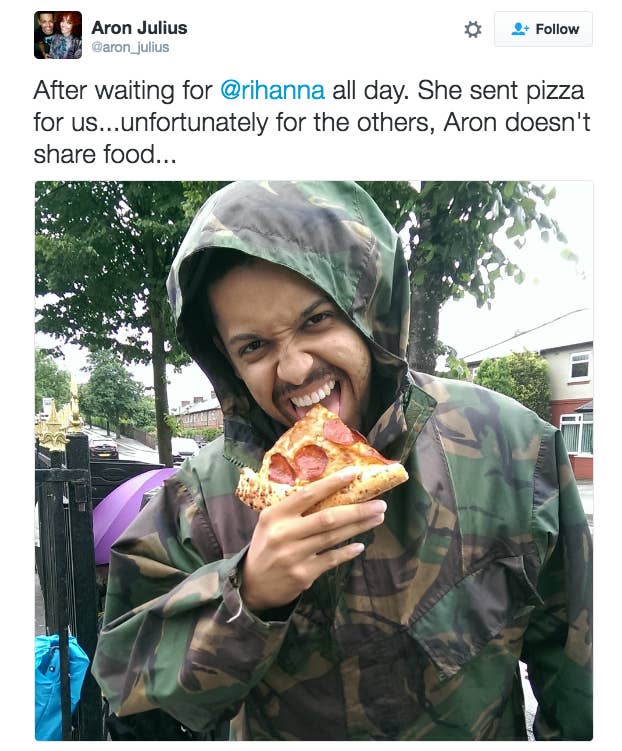 The loyal fans, who were faced with some rainy weather conditions while waiting for her show in Manchester on Wednesday, were rewarded with a fuck ton of pizza from a local pizza joint.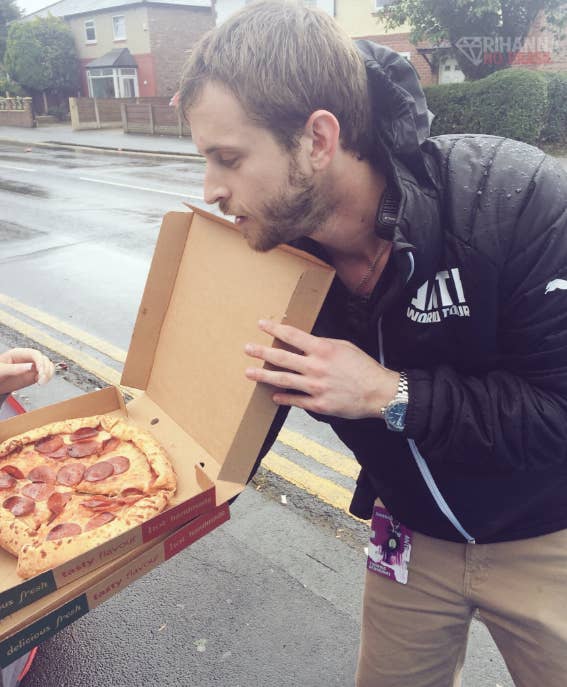 And not just some basic cheese slices — Pizzhanna treated them to some pepperoni and pineapple 'n' ham pizzas. FUCKIN' GOURMET!
But that's not all — according to an Instagram from a fan who was blessed by the pizza, RiRi also sent over towels to dry off!
Hospitality queen!