Thanks to a very ~tasty~ new Nescafé ad, Ricky Martin fulfills all of your dom-top fantasies as he channels the salacious billionaire Christian Grey from the 50 Shades of Grey novels.
...Er — and... umm... *chokes on own saliva*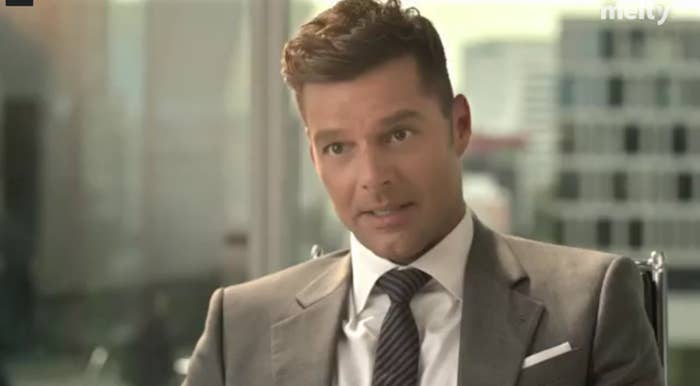 ...He absolutely nails it.
Ricky firsts asks the lucky intern (HOW DO I APPLY?) into his office. He then asks her, "Weren't you going on vacation?"
She replies with, "Yes, but..." THEN GETS CUT OFF BY RICKY GREY.
He follows up by saying, "No but's...you deserve it. Remember, you're the priority."
HE THEN TAKES A SIP OF HIS NESCAFÉ (this is where your pants get tight) AND GETS A LITTLE BIT OF WHITE FOAM ON HIS UPPER LIP.
Unfortunately, the commercial ends before we can see his 💣 playroom 💣, but you can imagine how the rest plays out after you get home from work.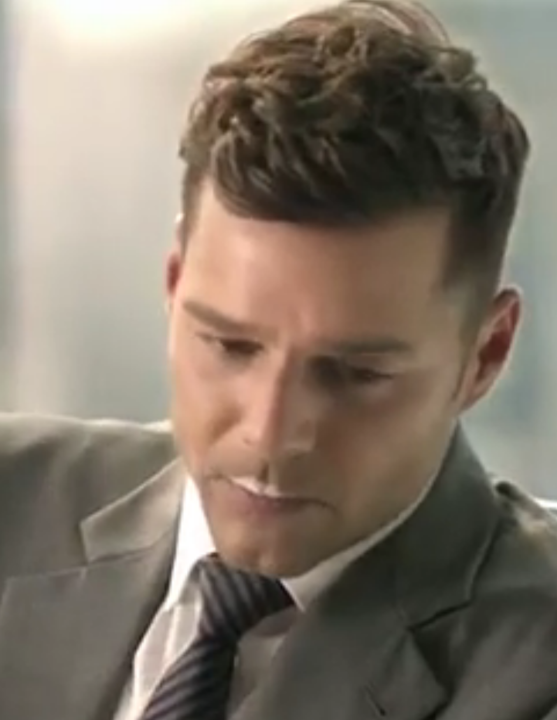 I will.