1.
When Louis C.K. was all smiles...then not.
2.
When Lena Headey made an iconic "oops" face.
3.
When Amy Poehler made her best "feuding" face to Andy Samberg.
4.
When Kate McKinnon got excited over her own nomination.
5.
When Amy lost to Julia Louis-Dreyfus...
6.
...and no fucks were given.
7.
When Amy Schumer was startled by the camera.
8.
When both Julia Louis-Dreyfus and Anna Chlumsky were choked up over Veep's win.
9.
When Matt LeBlanc started yelling.
10.
When Uzo Aduba won and gave her sister a huge hug...
11.
...which led to this tearful moment.
12.
When George R.R. Martin reveled in his own greatness.
13.
When Kerry Washington cried over Viola Davis's win.
14.
When Jon Hamm clapped the most handsome claps ever clapped...
15.
...while Sofia Vergara was snackin' on some popcorn behind him.
16.
And when Tracy Morgan made an emotional return to the stage.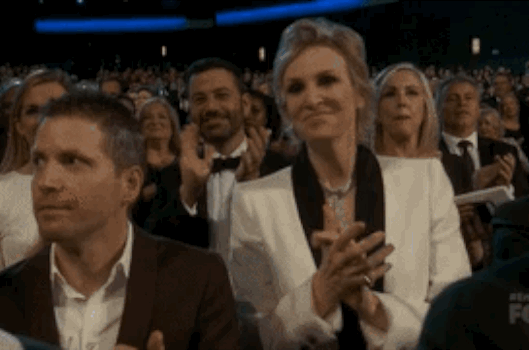 Correction
Amy Poehler was "feuding" with Andy Samberg. A previous version of this post misstated his name. Oops!