Zayn Malik stirred up some drama Tuesday afternoon on Twitter after tweeting something that seems very controversial:

At first, the tweet seems like Zayn is telling all the Kim Kardashians of the world who've been embracing their bodies by posting naked selfies online to go read a book in order to liberate their brains, right?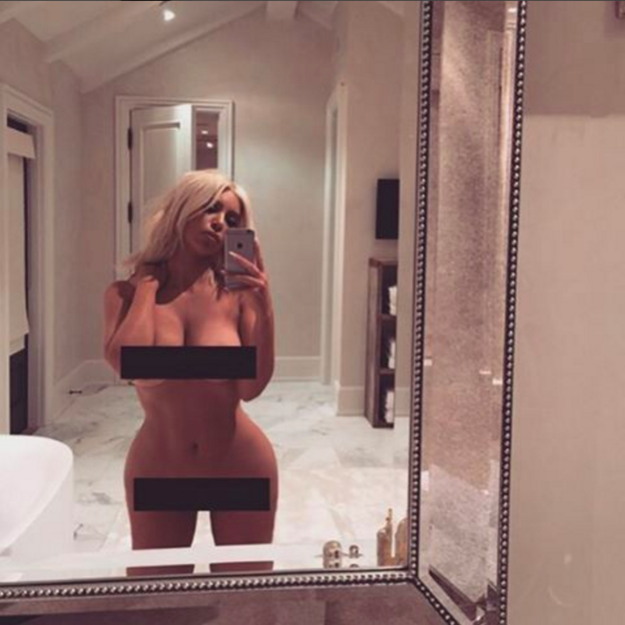 ...But before you go all "WTF ZAYN," the singer followed up the tweet to clarify that it was NOT shade:

He went on to explain how he actually meant the opposite of what most people initially thought: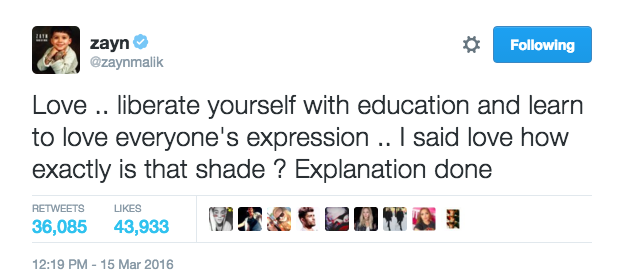 So, to clear all confusion, here's a rewritten tweet that we wrote to show what Zayn claims he meant: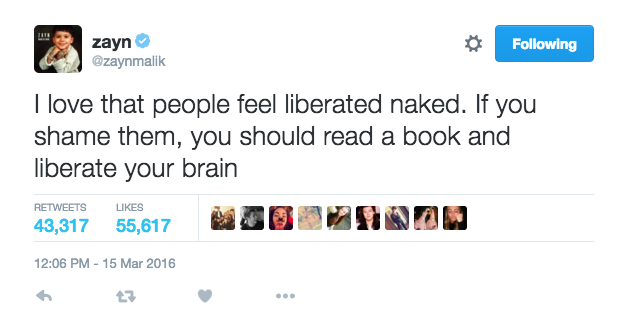 Looks like there are no comments yet.
Be the first to comment!