Remember Jesse Helt? The homeless guy Miley Cyrus took as her date to the VMAs in 2014?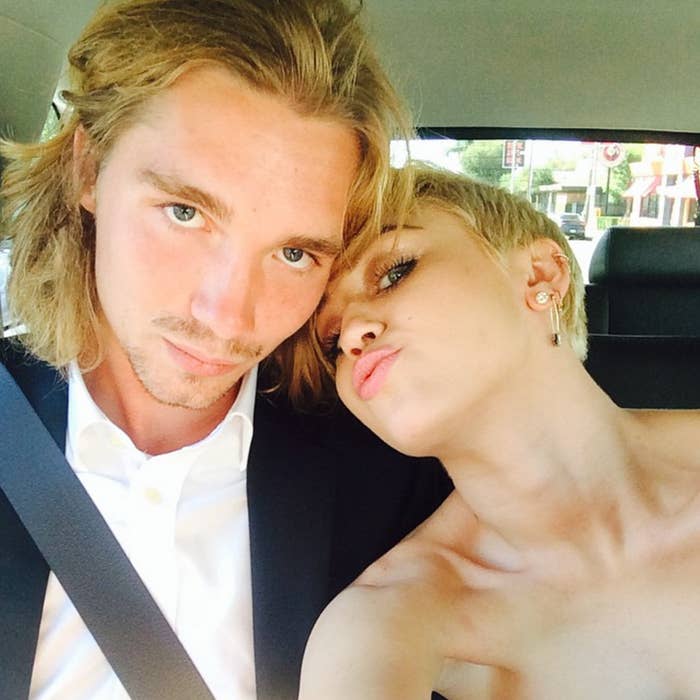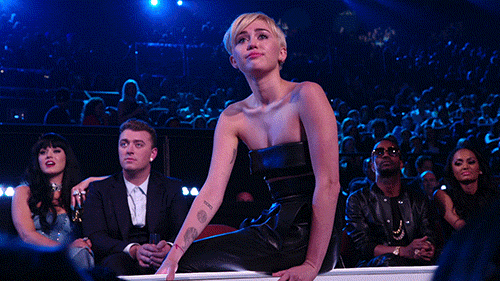 Well, if you've ever wanted a VMA, now's your chance because Jesse is selling Miley's Moonman on eBay for just $10,100!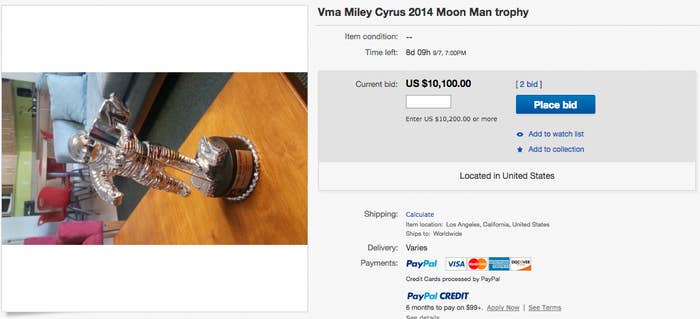 According to TMZ, Jesse is on a "hot streak" and just bought a studio apartment in LA — he's selling Miley's award because he's expecting a child in just a few months.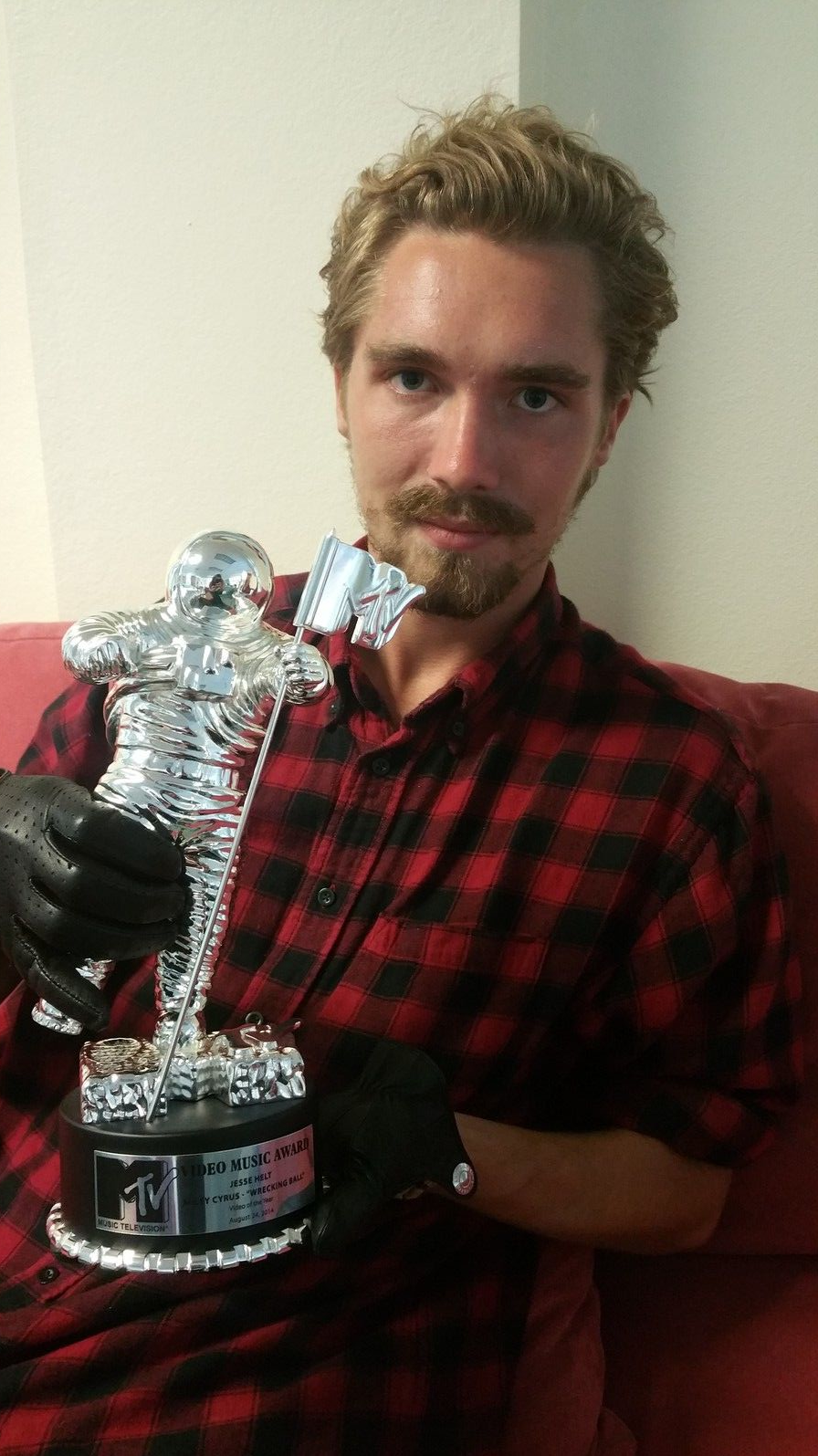 So who has $10,100 to shell out for this VMA relic?