Given her vocal talents, it should come as no surprise that Mariah Carey can speak bird....? OK, maybe that IS a surprise but WHATEVER, MARIAH CAREY CAN SPEAK BIRD!
Mariah's manager took to her Instagram account to post the video of the songbird literally speaking FLUENT bird to a couple of caged birds, and judging from Mariah's face, SHE WAS THROWIN' SOME CLASSIC MIMI SHADE!!!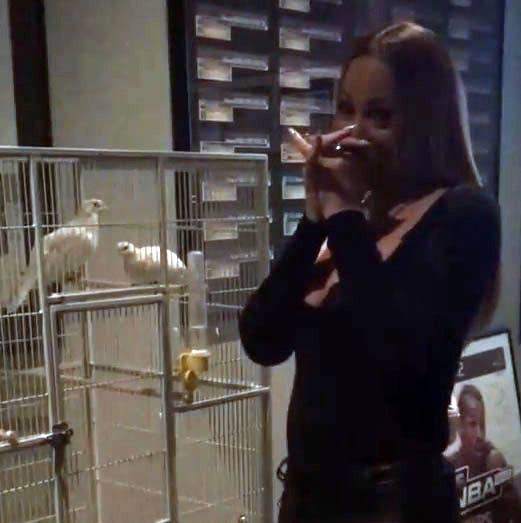 Like, she left them SHOOK!!!
Especially this one.
I wonder what Mariah said...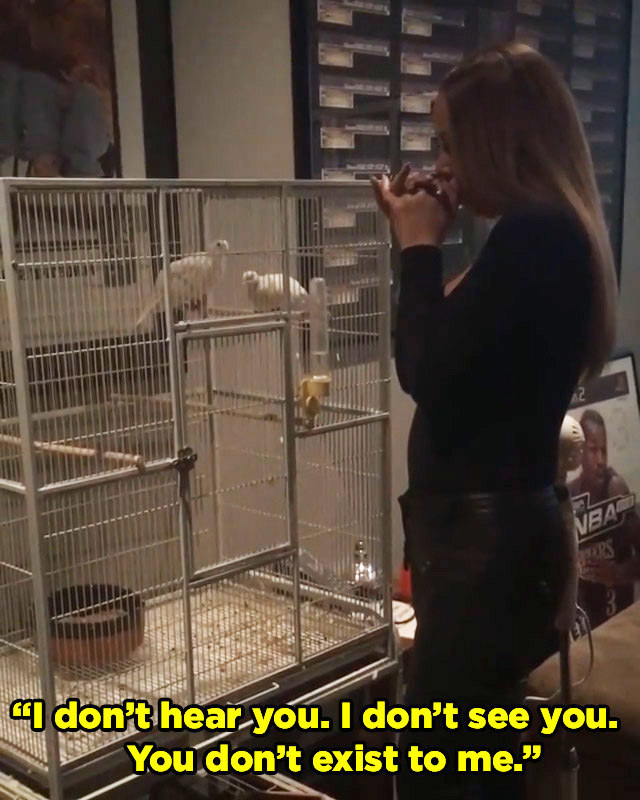 Queen of bird shade.