Rising pop-indie band LANY stopped by BuzzFeed to talk all about the band's firsts...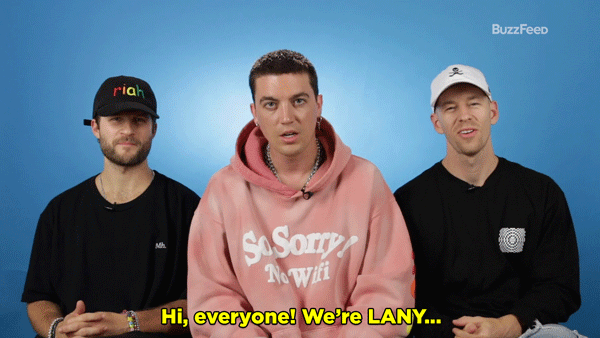 So why exactly did LANY want to go by an Australian-themed restaurant chain that serves steaks? Well, turns out they didn't want anyone to know who they *actually* were: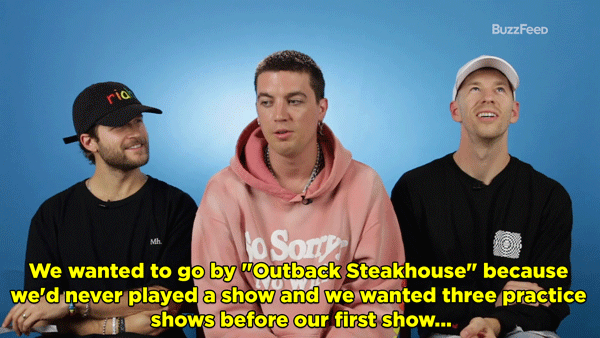 But despite their meaty efforts, fans STILL showed up for the secret set: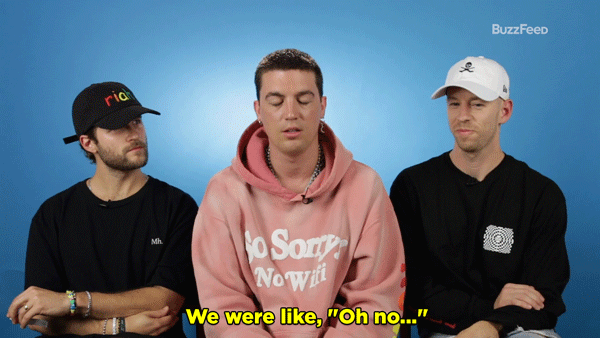 Well done, boys... well done.