It started off pretty tame with just a couple of "hand" spins...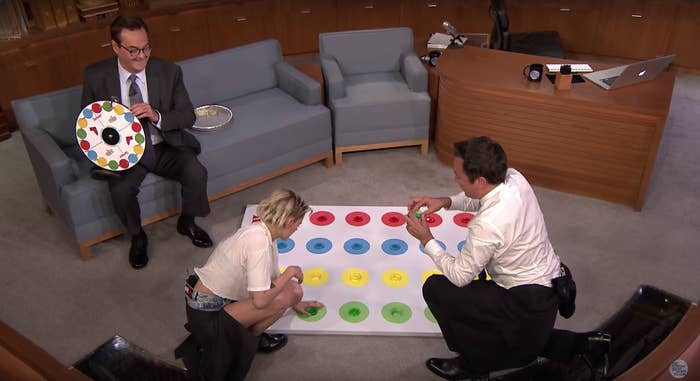 ...BUT THEN KRISTEN STEWART WENT INTO COLLEGE/YOGA MODE AND SLID UNDER JIMMY IN THE GREATEST "RIGHT FOOT GREEN" MOVE I'VE EVER SEEN.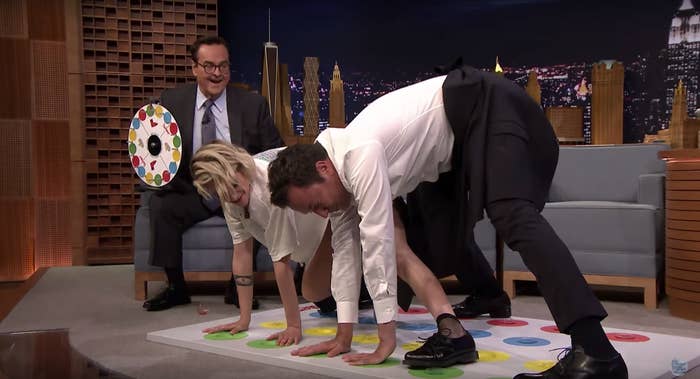 SHE WAS PACKING DOWN THE SHOTS AS IF SHE'D DONE THIS BEFORE...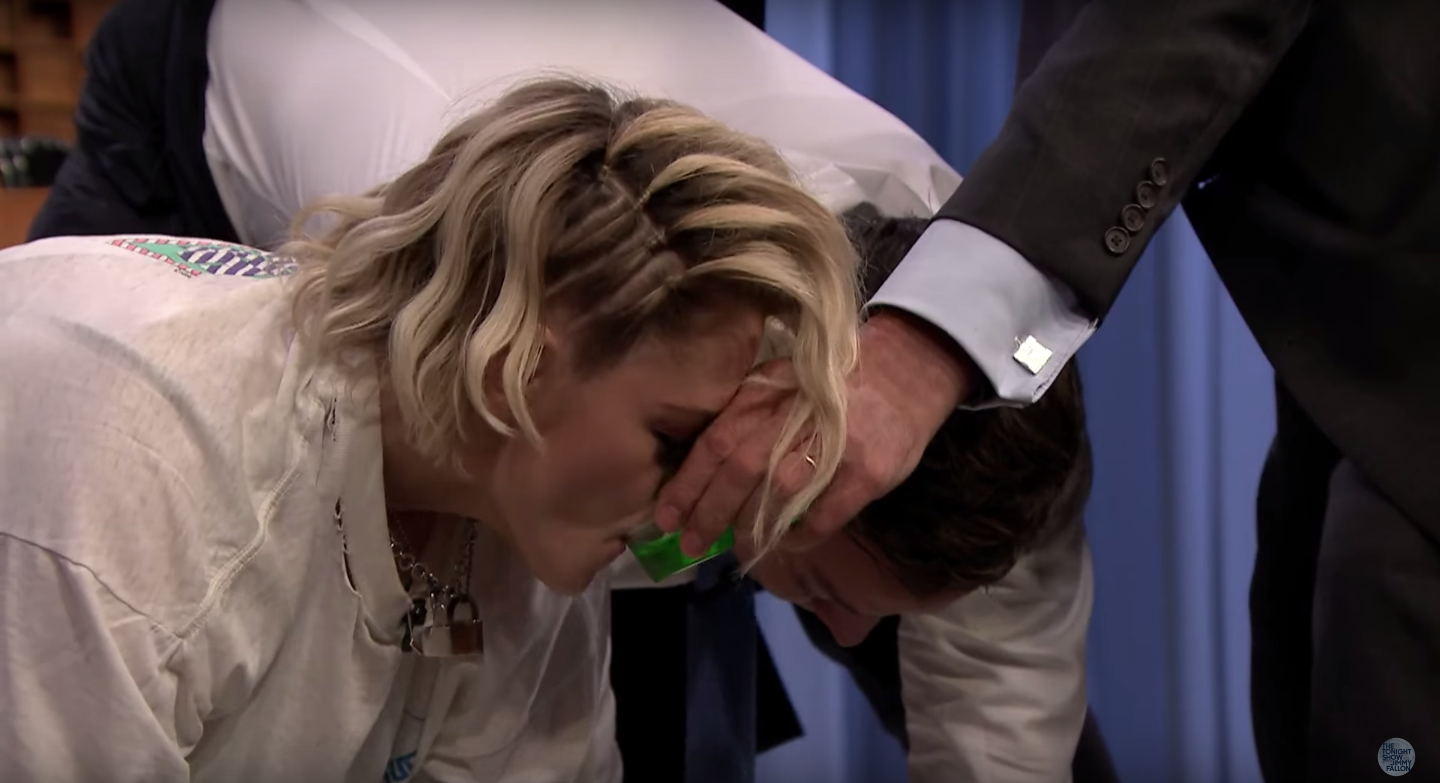 ...AND THEN SHE DECIDED TO OUTDO HERSELF AND TOOK A SHOT UPSIDE DOWN.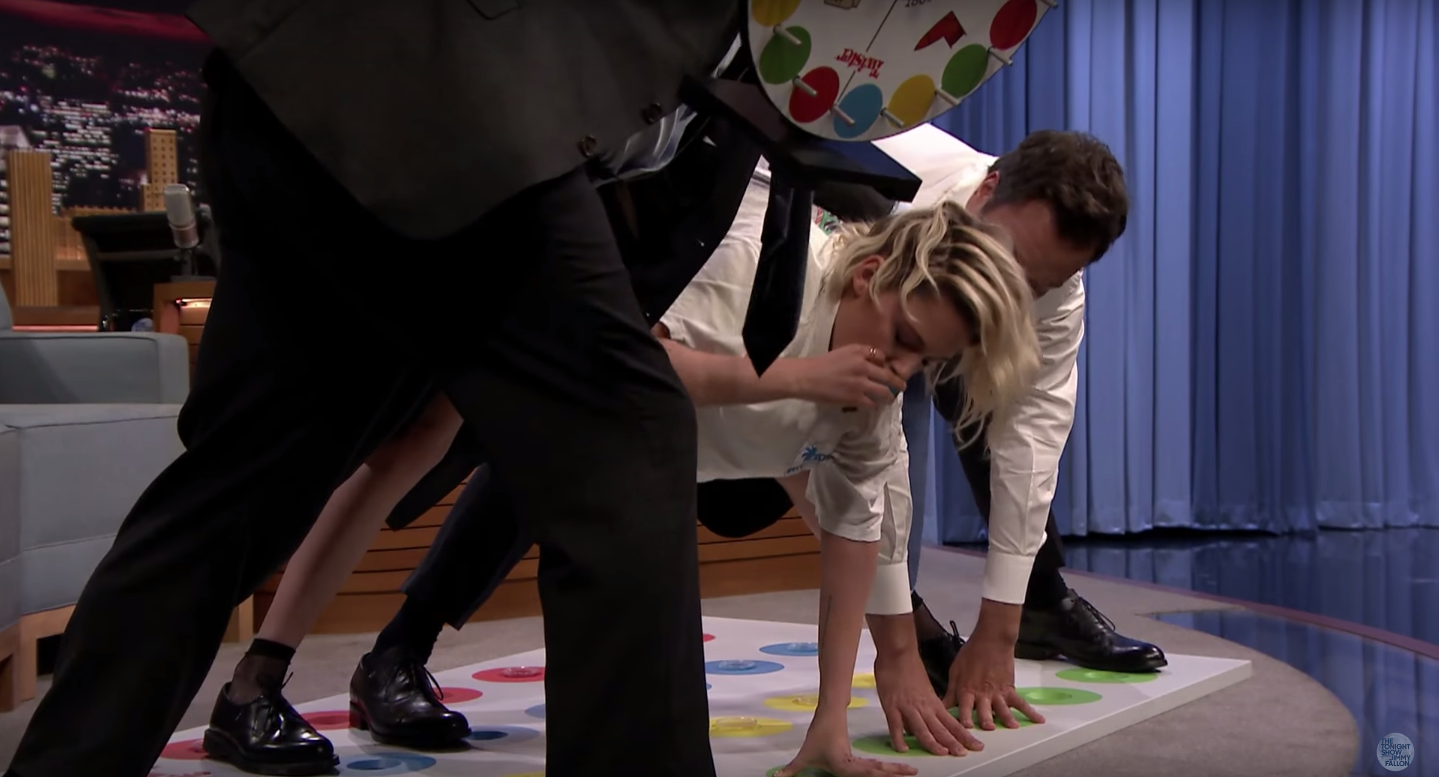 Meanwhile, Jimmy was just cramping.
And Kristen was clearly enjoying his pain.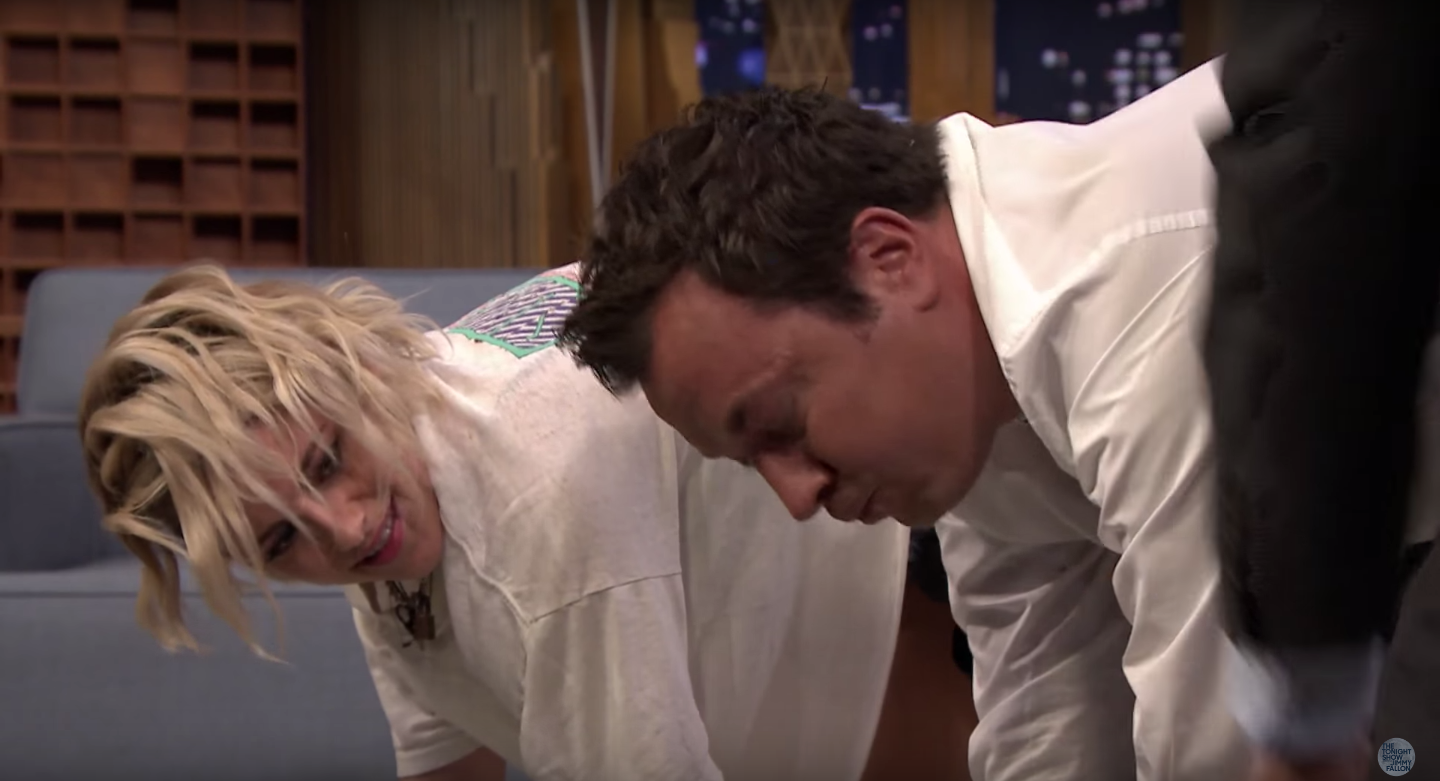 Unsurprisingly, K. Stew won and became the Jell-O shot Twister champion. Like, I'm actually inspired by this imagery: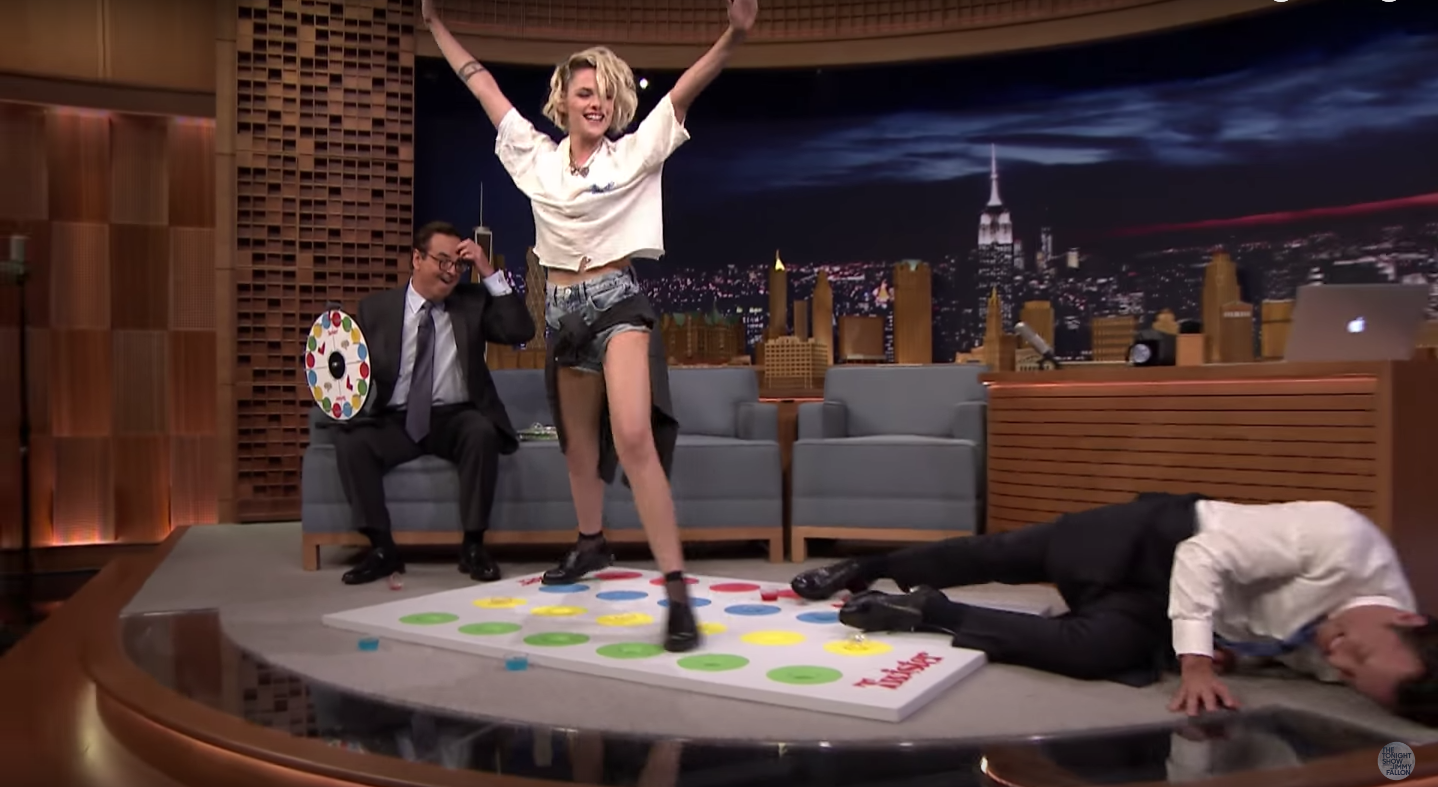 TBH, I'm not sure if Jimmy will ever recover from this.