So I was watching this clip from this Sunday's upcoming episode of Keeping Up With The Kardashians, absolutely LIVING for Kendall and Kris trashing Caitlyn's new book, when I noticed something STRANGE.
DO YOU SEE WHAT MY EYES HAVE LAID UPON?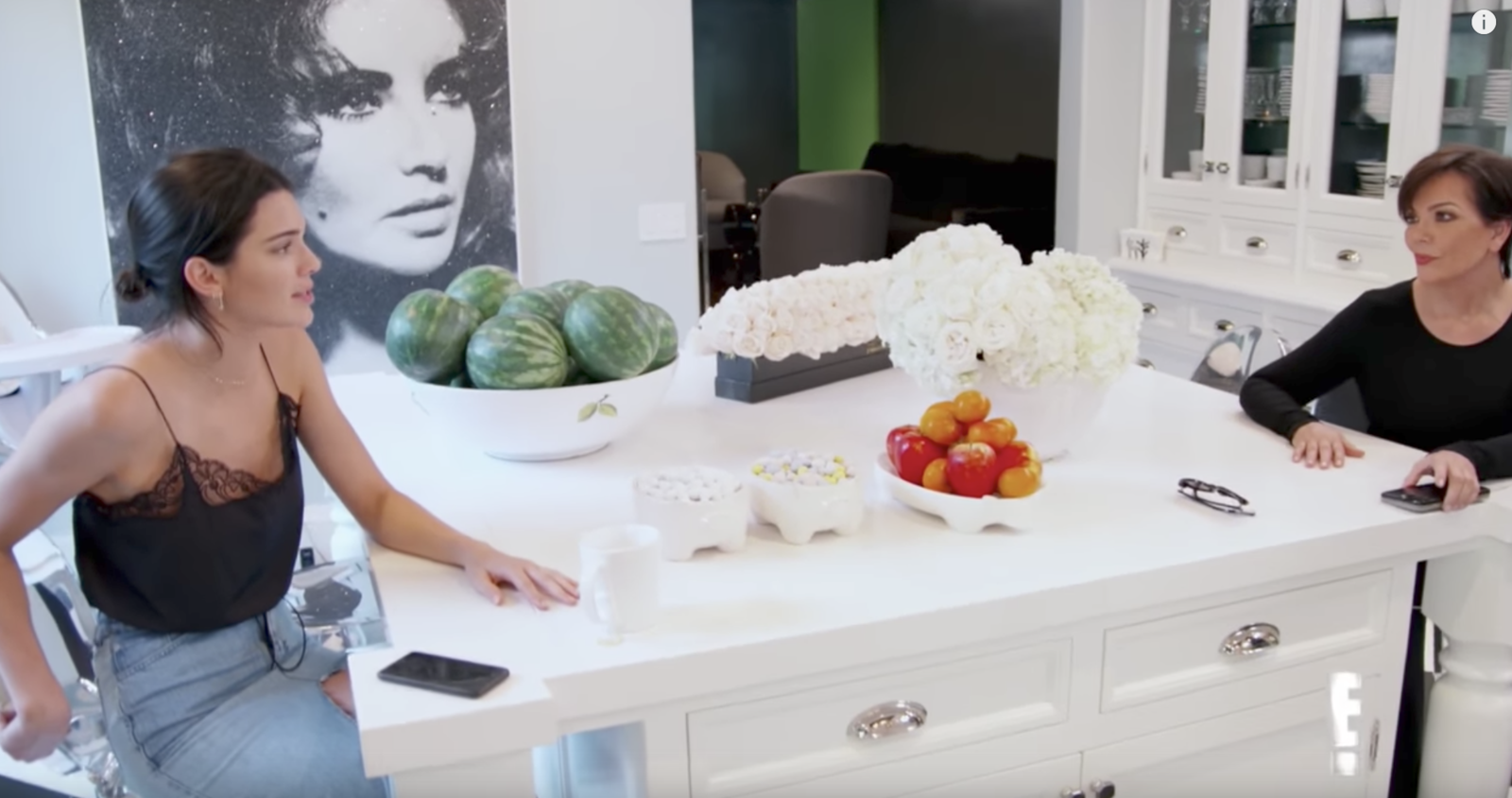 THAT'S A FUCKING BOWL OF WATERMELONS ON KRIS' TABLE.
WHOLE WATERMELONS. LIKE, MORE THAN SEVEN. IN A BOWL. ON THE KITCHEN ISLAND.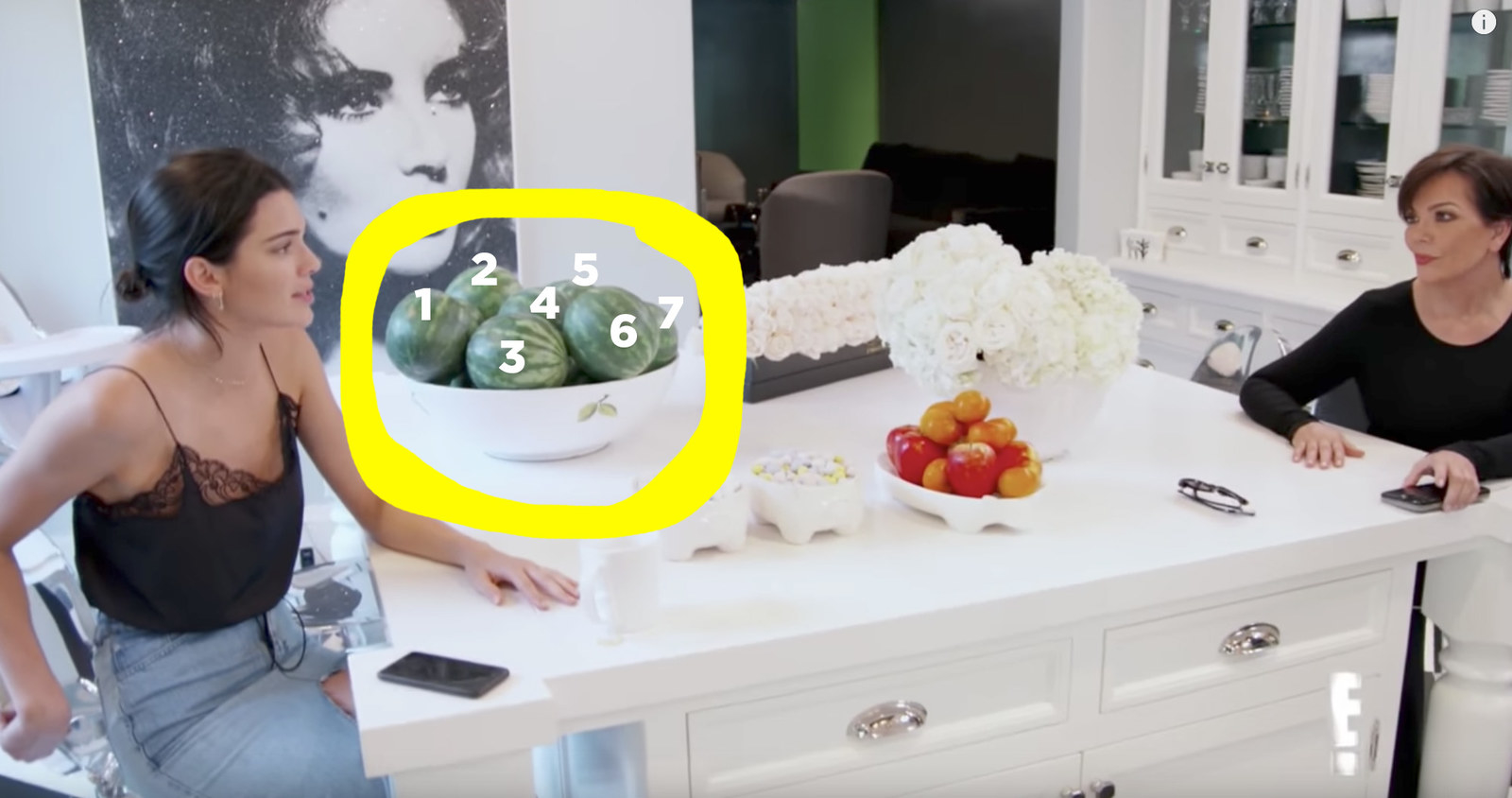 Bowl of apples? SURE, people do that.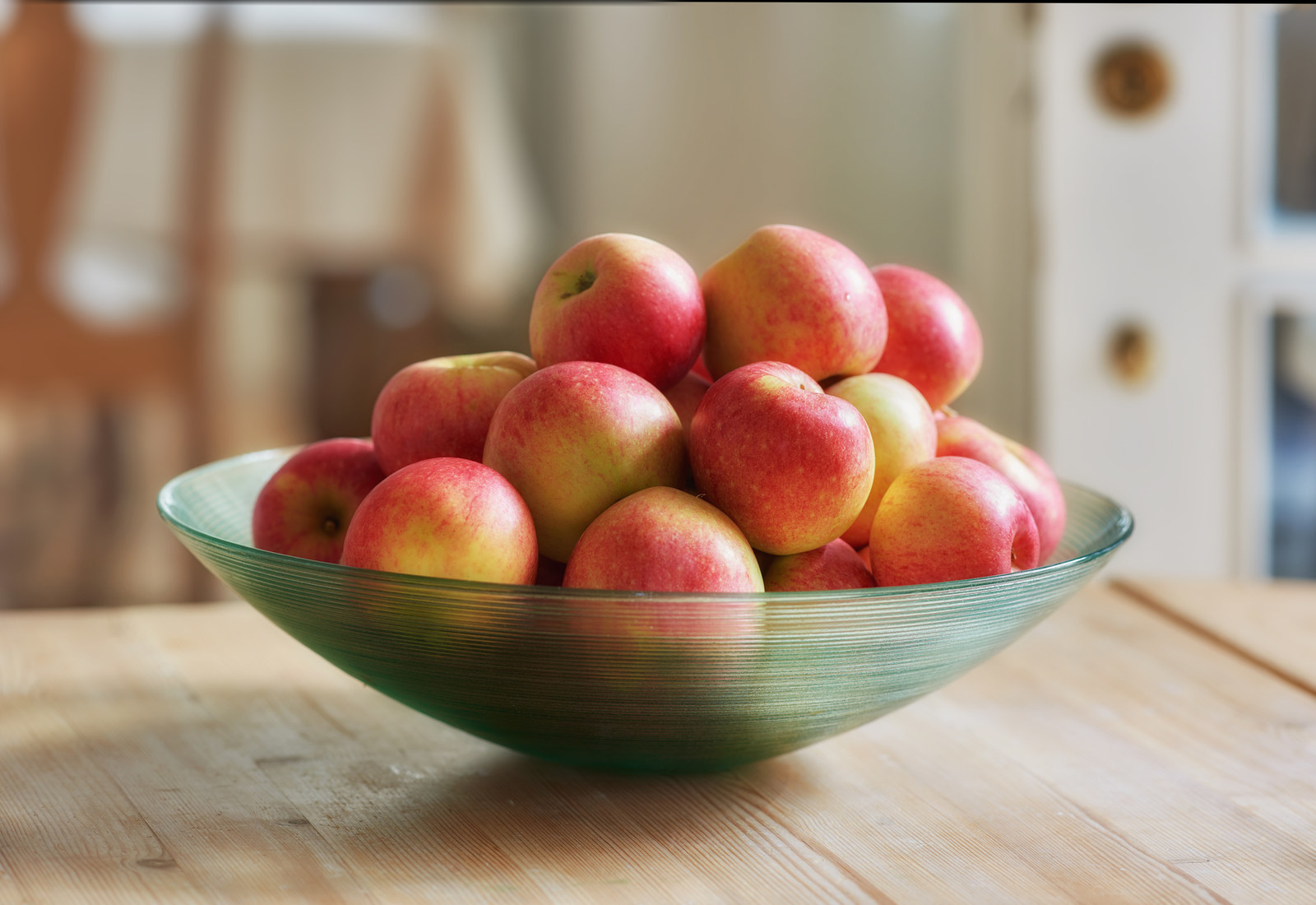 Bowl of sliced watermelons? SURE, people do that too!
BUT A BOWL FULL OF UNCUT, WHOLE WATERMELONS? Who's gonna be like, "Hey, I'm just gonna grab this watermelon real quick outta this bowl and take it with me to snack on." LIKE??????????