Even though the holidays are still six months away, it's time to stock up on wrapping paper because Kim Kardashian West is now selling butt collage wrapping paper on her website!!!!!!!!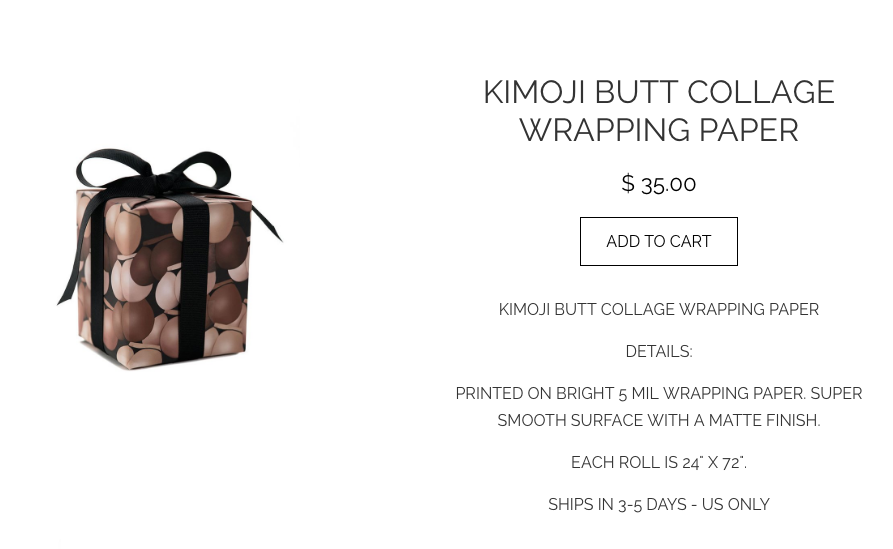 If you couldn't tell, those butts are the same butts based off Kim's butt from her customized emoji app, Kimoji. BUTTS, BUTTS, BUTTS!!!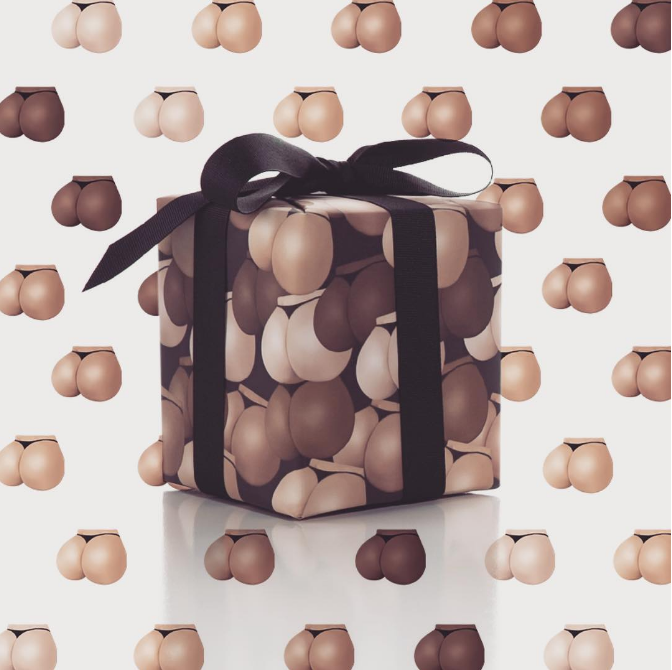 BUTT if a butt collage won't quite work under your family Christmas tree, you can also purchase "engagement ring" wrapping paper, "cry face" wrapping paper, and "bae word bubble" wrapping paper — all for $35! WHAT A STEAL.
Thanks for always being so thoughtful, Kim!