21 Times Kelsey Peters From "Younger" Was The Best Character On Television
"Just smash and dash."
2.
When she got her *bad pancake outta the way by getting tram-slammed, then ditching his ass:

4.
When she shut down a man real quick:

5.
When she perfectly summed up the struggle of online dating:

6.
When she wasn't here for Liza's cliched assurance: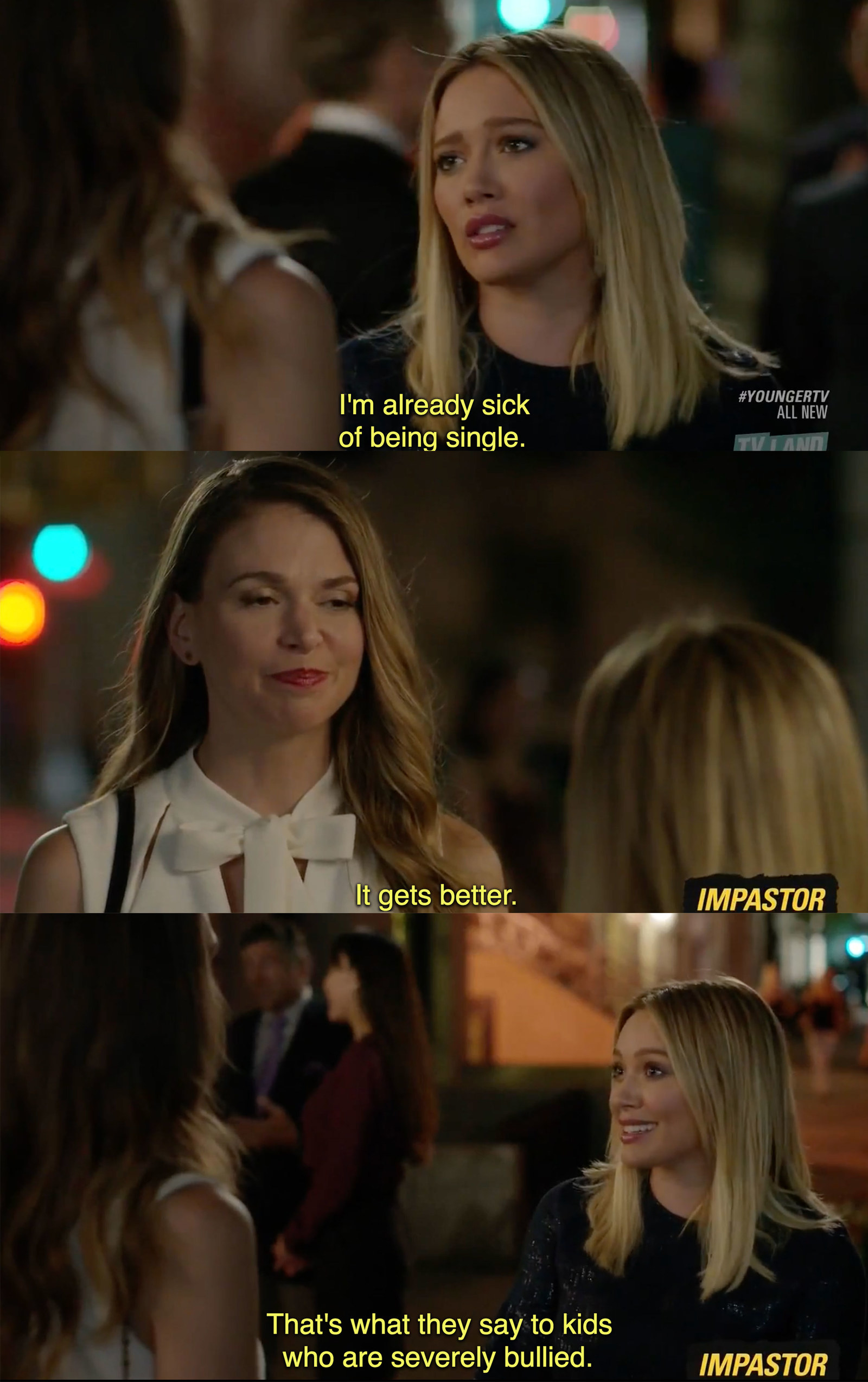 8.
When she taught Liza the power of "smash and dash":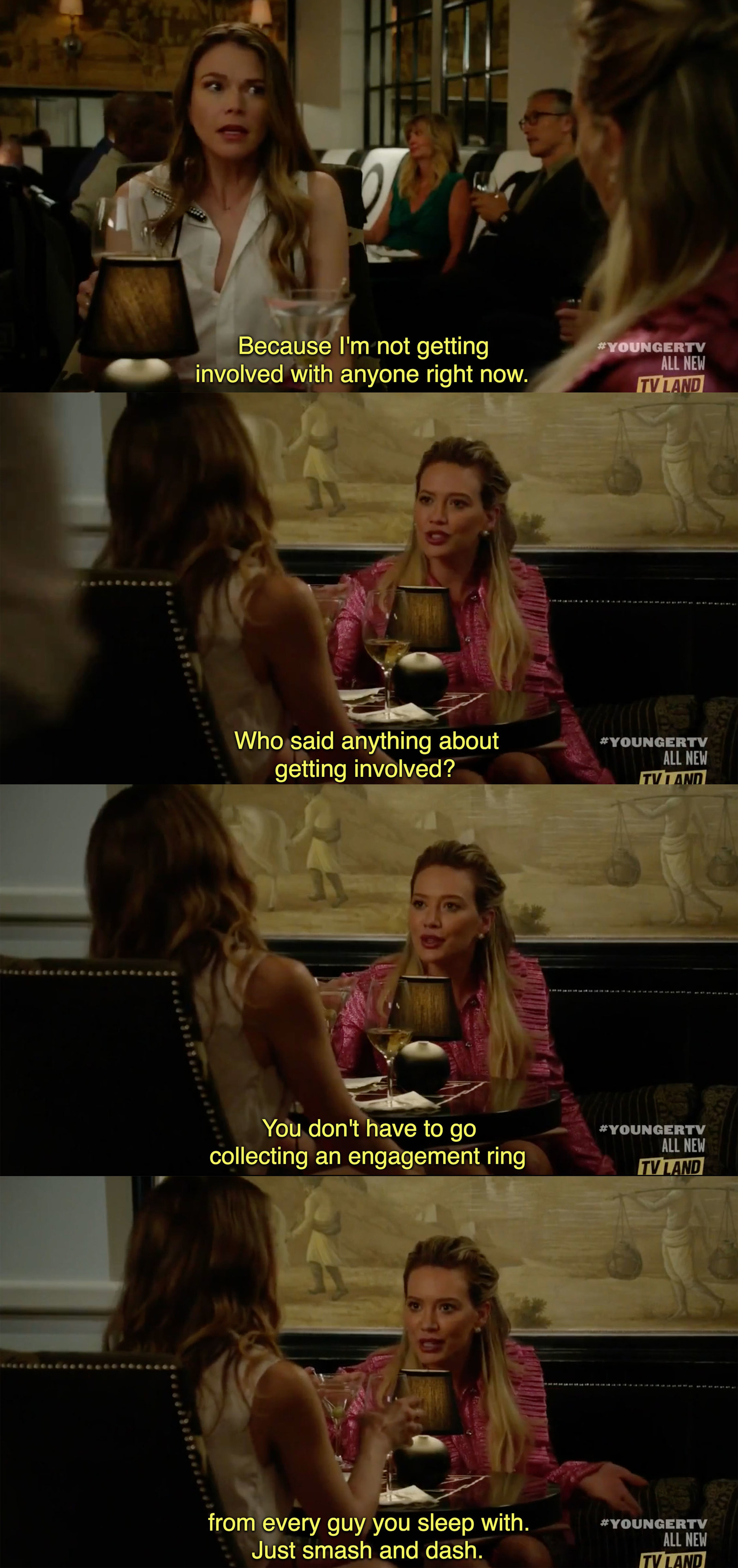 9.
When she was into frosé before any of us:

10.
When she spoke the truth about modern dating: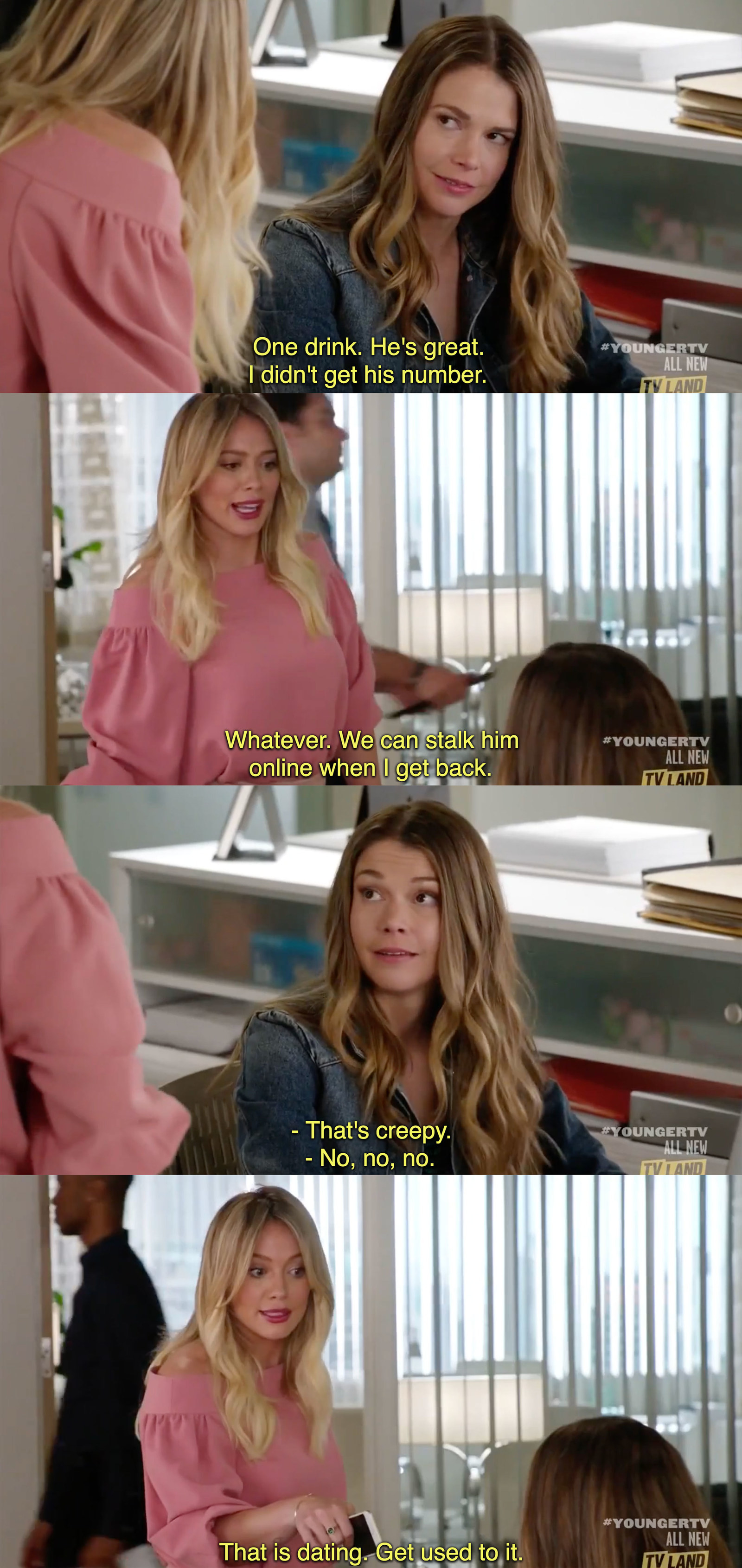 11.
When she encouraged Liza to clear her pipes: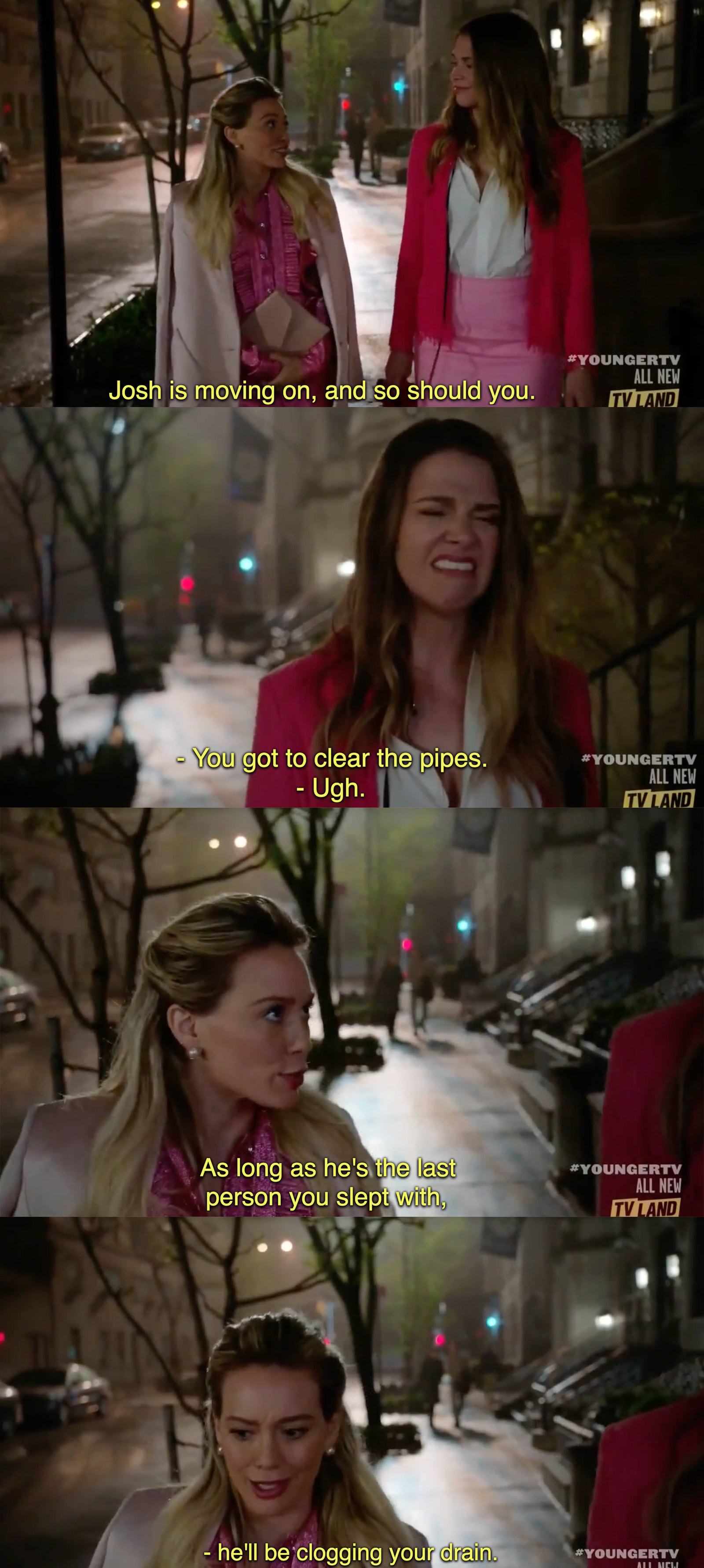 12.
When she didn't need instructions from a man: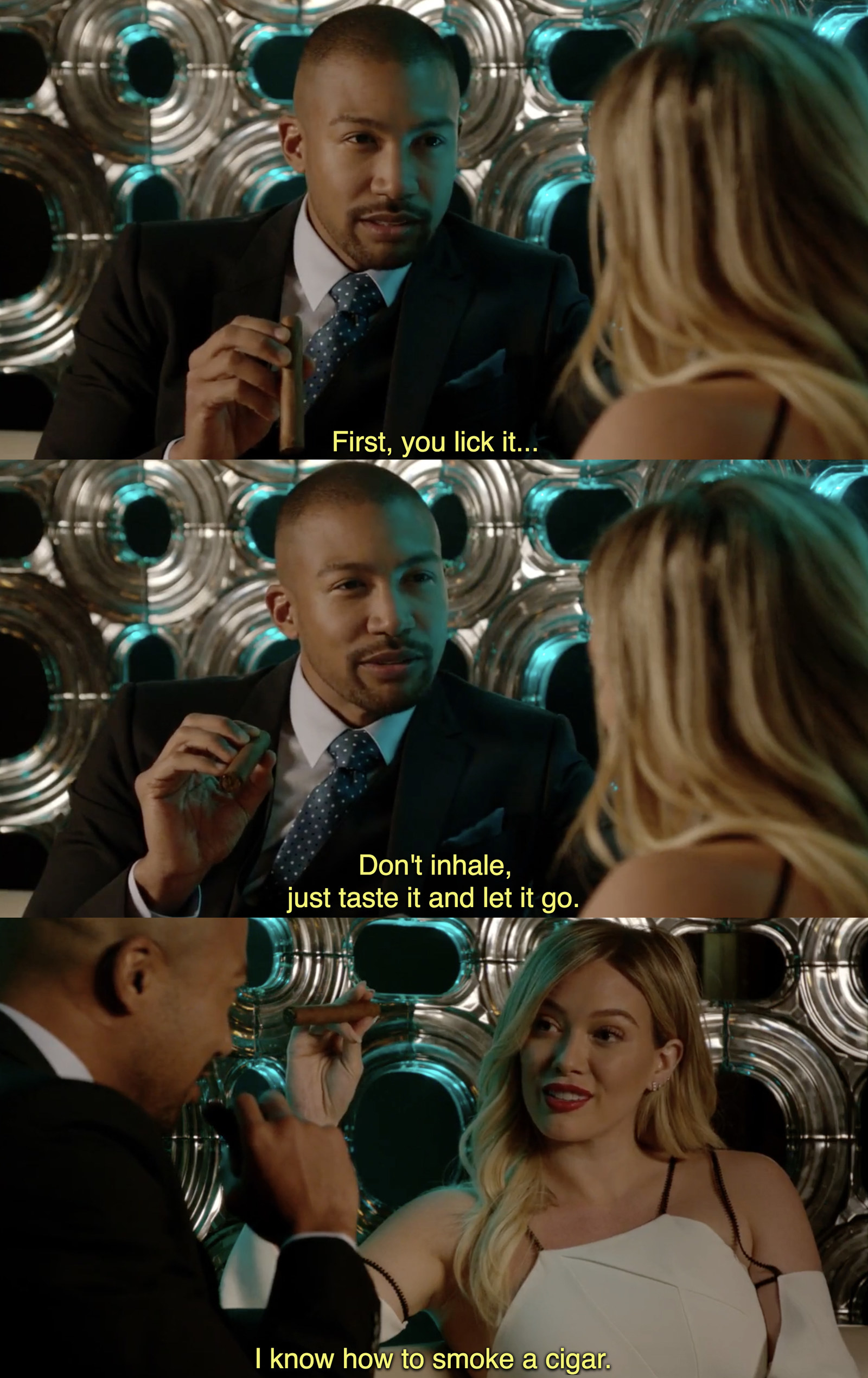 13.
When she educated Liza about the dreadful "coke poke":
15.
When she came through with the facts: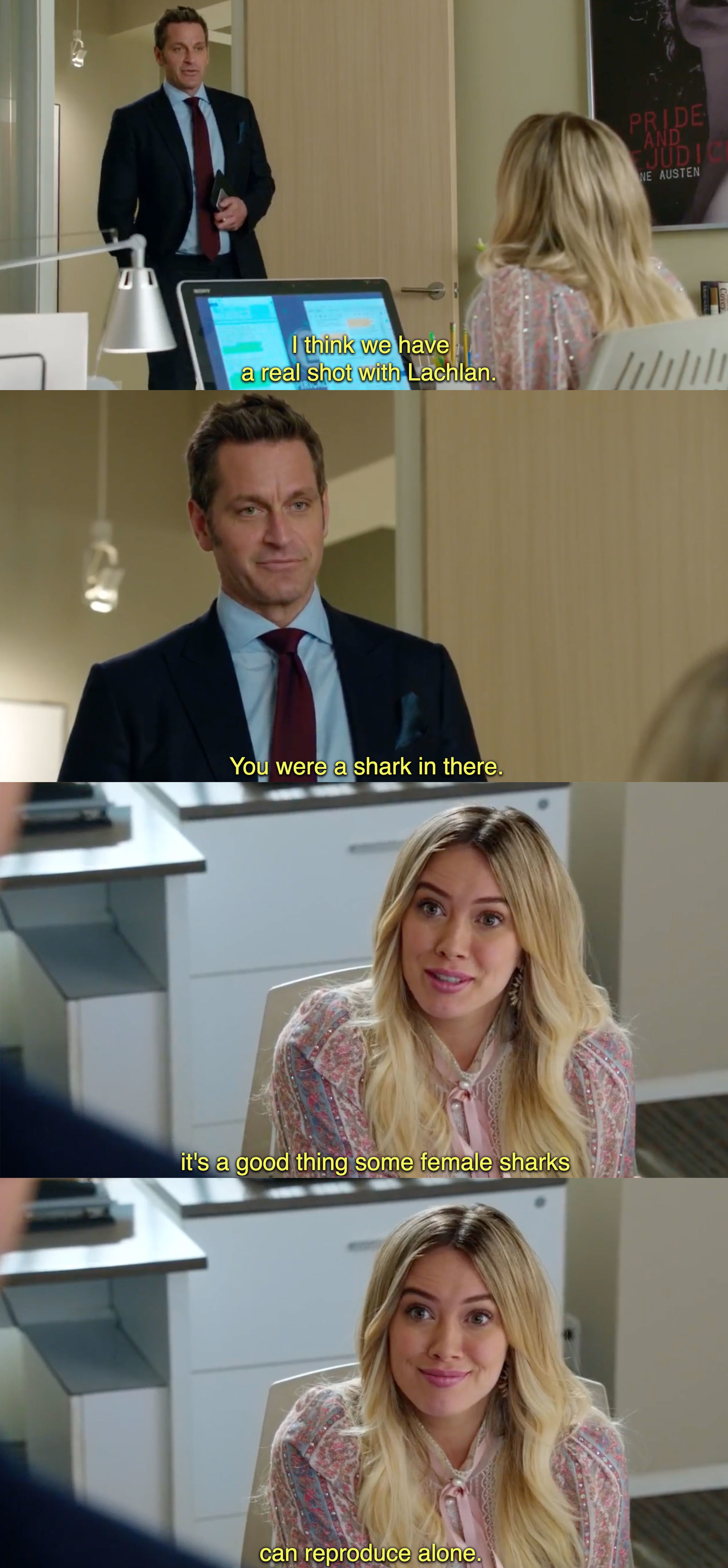 17.
When she preached the damn truth: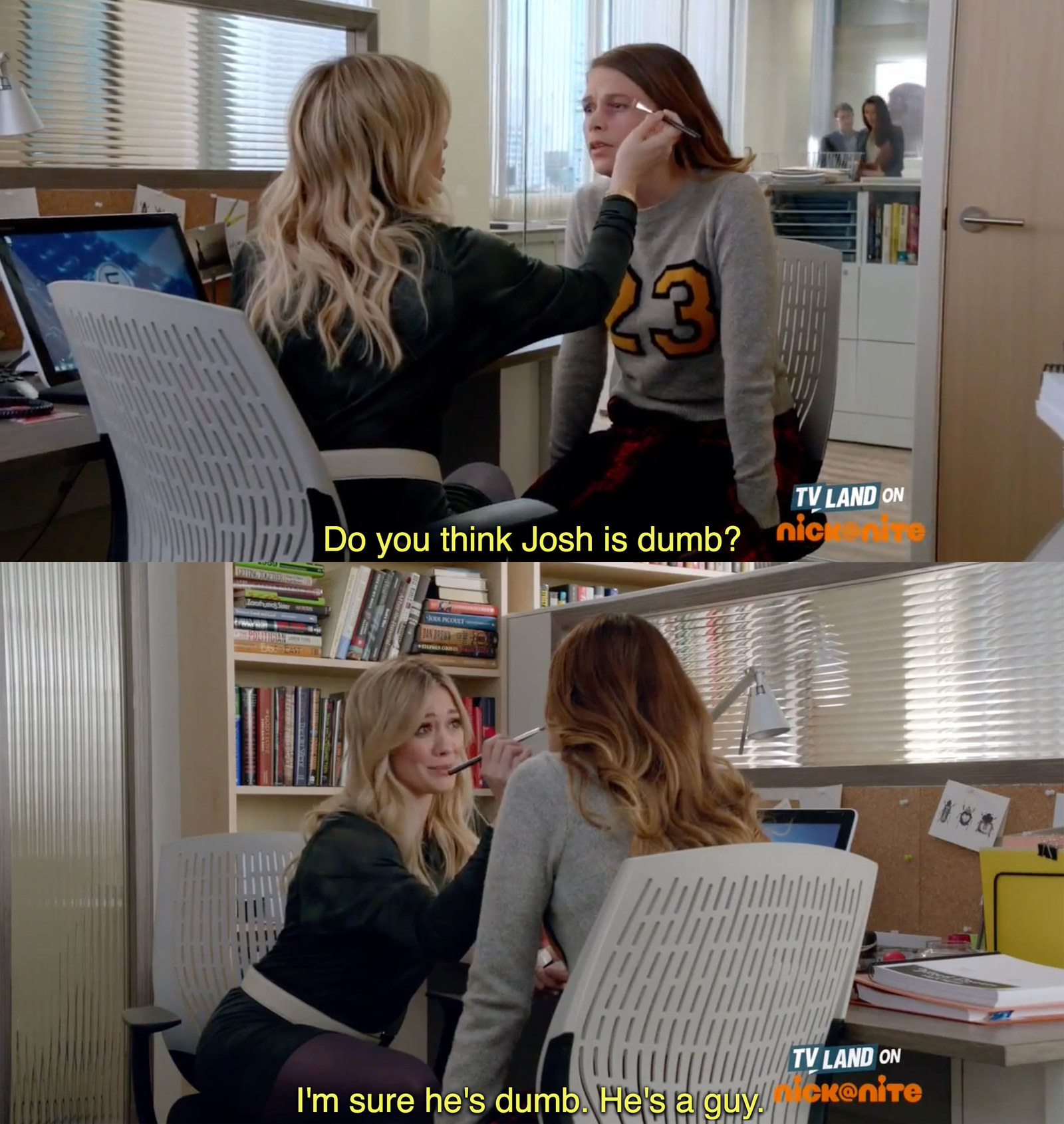 21.
And when she wasn't crying over no man: