Just Lena Dunham Filming "Girls" While Another Actor Pretends To Shit On The Sidewalk
A shitty job but someone's gotta do it!
***BEWARE: POST CONTAINS A GIRLS SPOILER***
Lena Dunham was filming Girls in NYC yesterday...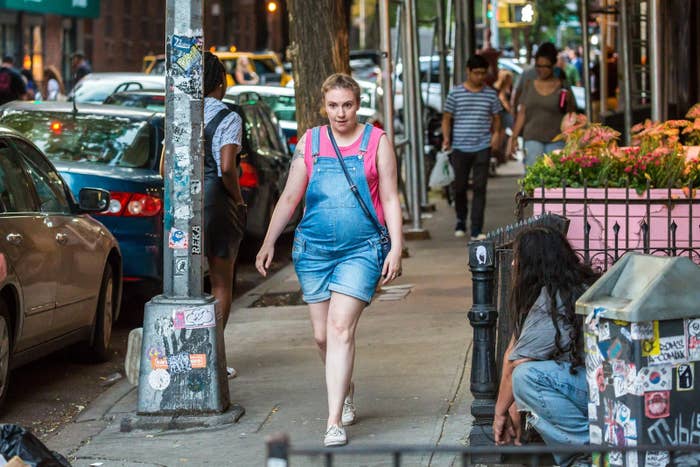 ...which included her walking by an actor pretending to shit on the sidewalk.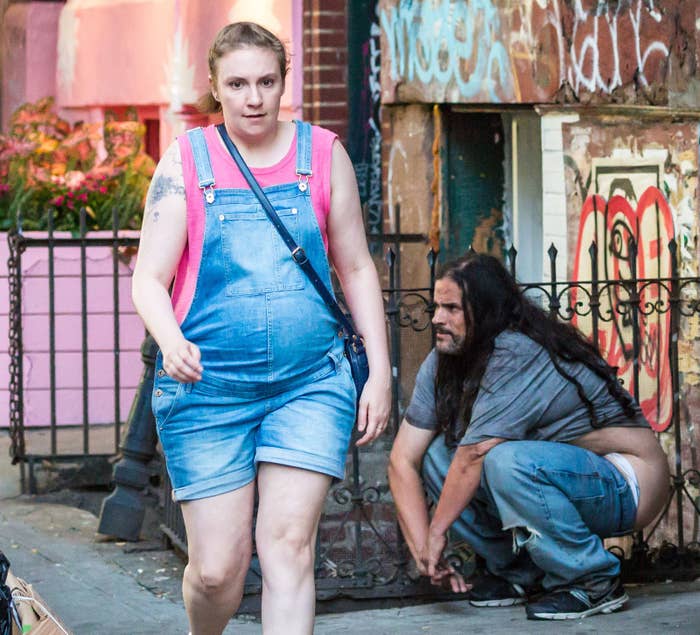 Might I add, he's doing a really great job, fake shitting and all.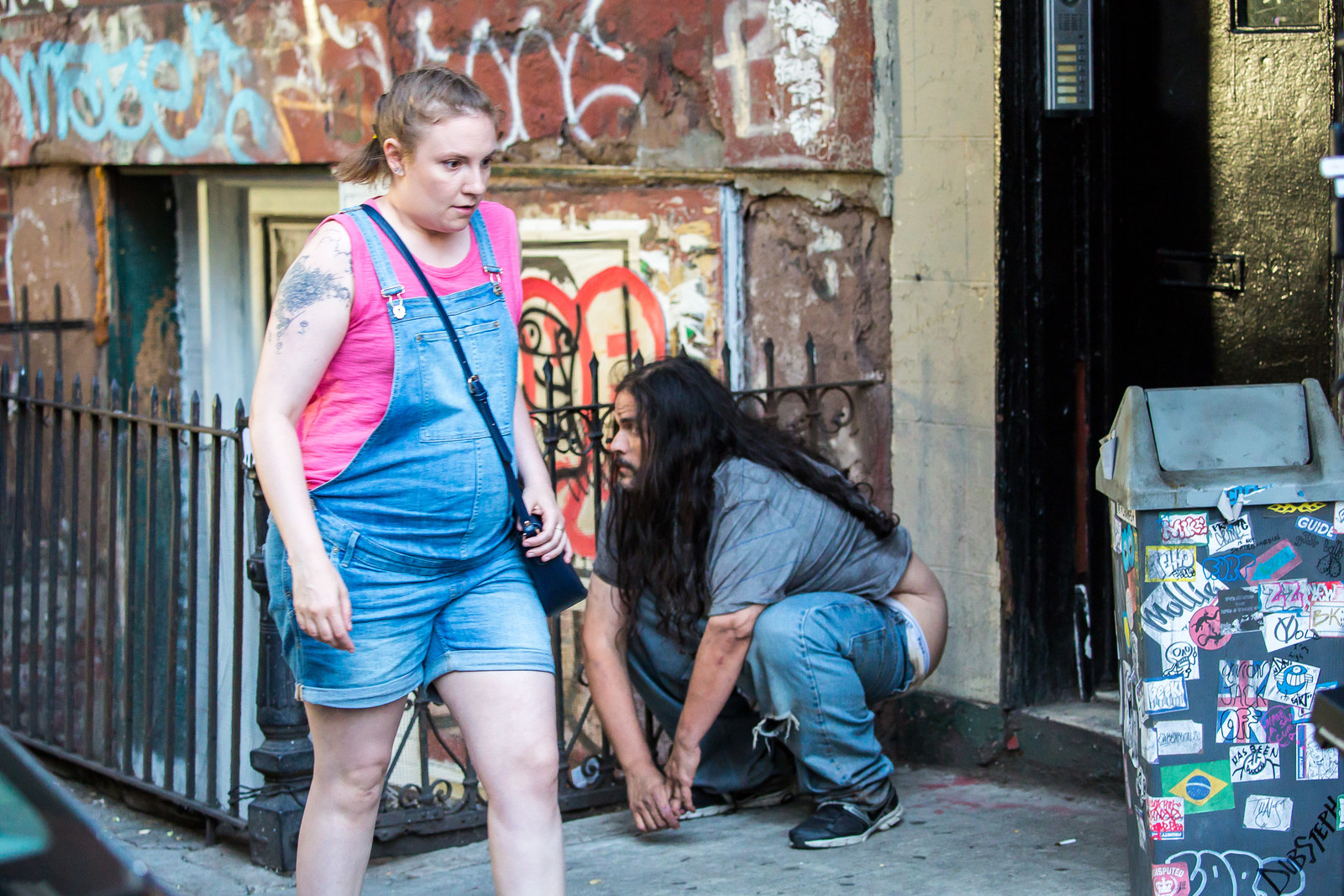 Keep going, guy! Only 12 more hours of filming left!