I'm gonna tell you something you won't believe: It's been TWENTY YEARS since we first rooted for Julianne Potter to stop her best friend's wedding... that is, until we fell in love with Kimmy.
In honor of the movie's 20th anniversary on June 20th, here's what the cast looks like now:
Julia Roberts (Julianne Potter)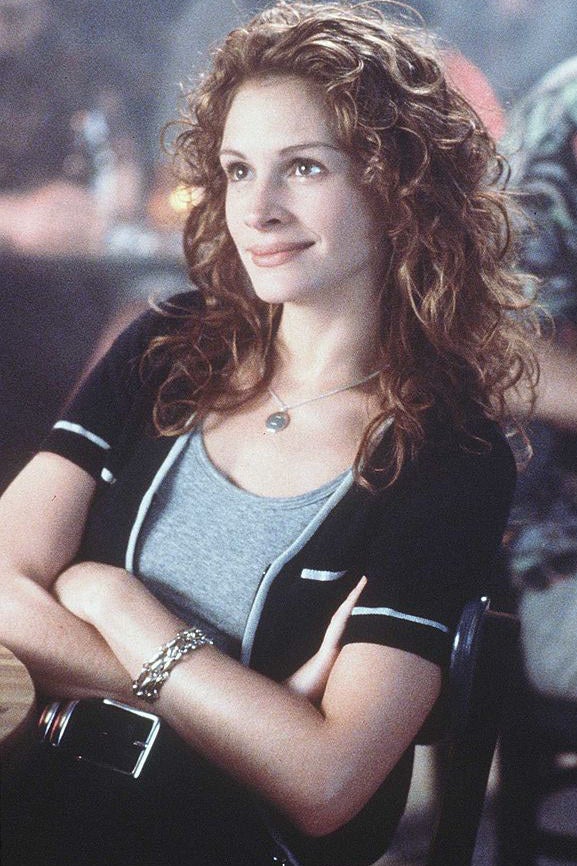 What Julia is up to now: Since starring in My Best Friend's Wedding, Julia Roberts continued to establish herself as a box office juggernaut and quickly became a Hollywood elite. Julia took home the Academy Award for Best Actress in 2000 for her performance in Erin Brockovich and most recently was named People's Most Beautiful Woman in the World for a record-breaking fifth time. (Look, I can name all the iconic role she's played since MBFW but let's be real, YOU KNOW WHAT SHE'S BEEN UP TO.)
Dermot Mulroney (Michael O'Neal)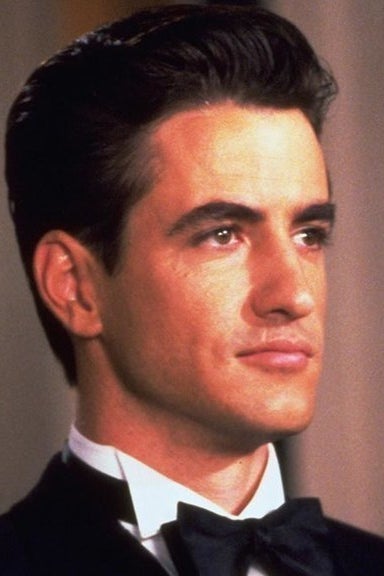 What Dermot is up to now: Since making everyone drool while watching My Best Friends Wedding, Dermot's stayed busy in Hollywood, starring in films such as The Wedding Date, The Family Stone, as well as appearing on Showtime's Shameless. Dermot now has three children and has the most perfect salt-and-pepper hair that I've ever seen.
Cameron Diaz (Kimberly "Kimmy" Wallace)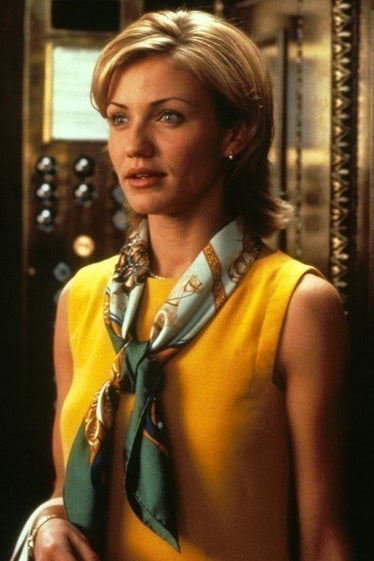 What Cameron is up to now: From making gay classics like The Sweetest Thing, making straight classics like There's Something About Mary, and making all-around classics like Shrek and Charlie's Angels, Cameron has stayed consistently busy in Hollywood since My Best Friend's Wedding. In 2014, Cameron became a New York Times best-selling author with her health book, The Body Book: Feed, Move, Understand and Love Your Amazing Body and married Good Charlotte's Benji Madden in 2015 (which, FUN FACT, makes her Nicole Richie's sister-in-law).
Rupert Everett (George Downes)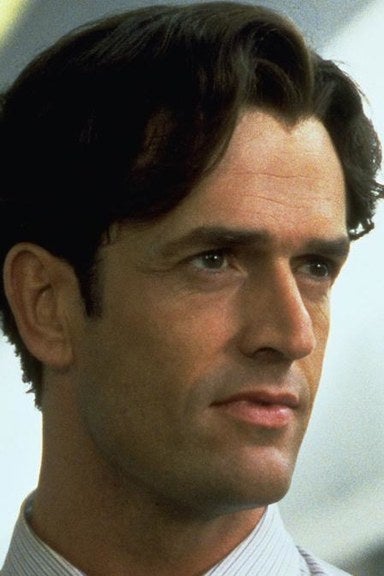 What Rupert is up to now: Much like his co-stars, Rupert's been busy in Hollywood since My Best Friend's Wedding. From starring in 1999's Inspector Gadget to voicing Prince Charming in the Shrek sequels, Rupert's maintained a high profile in the industry.
Rachel Griffiths (Samantha Newhouse)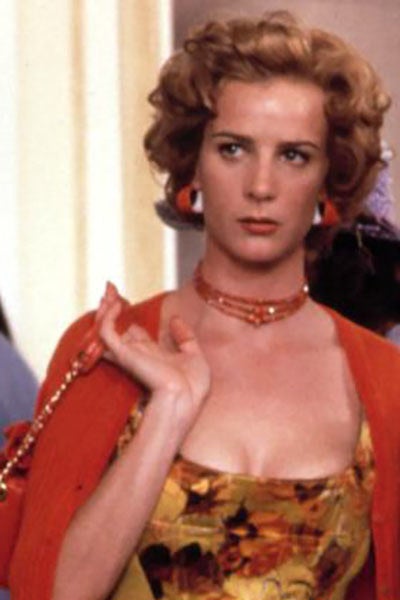 What Rachel is up to now: After portraying one of the twins in Kimmy's bridal party, Rachel went on to find massive success on the small screen. In 2002, Rachel won a Golden Globe for her performance as Brenda Chenowith in HBO's Six Feet Under then went on to star as Sarah Walker in all five seasons of ABC's Brothers & Sisters. Rachel made her leap back onto the silver screen last year, playing the mom of Andrew Garfield's character in Hacksaw Ridge.
Carrie Preston (Mandy Newhouse)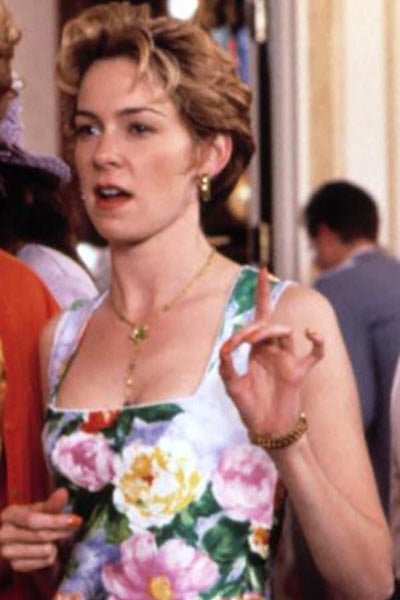 What Carrie is up to now: Much like her on-screen twin sister, Carrie found a huge amount of success on the small screen since her role in My Best Friend's Wedding. Carrie starred as the Arlene Fowler in all seven season of HBO's True Blood and played Elsbeth Tascioni in a reoccurring role on CBS's The Good Wife.
Christopher Masterson (Scotty O'Neal)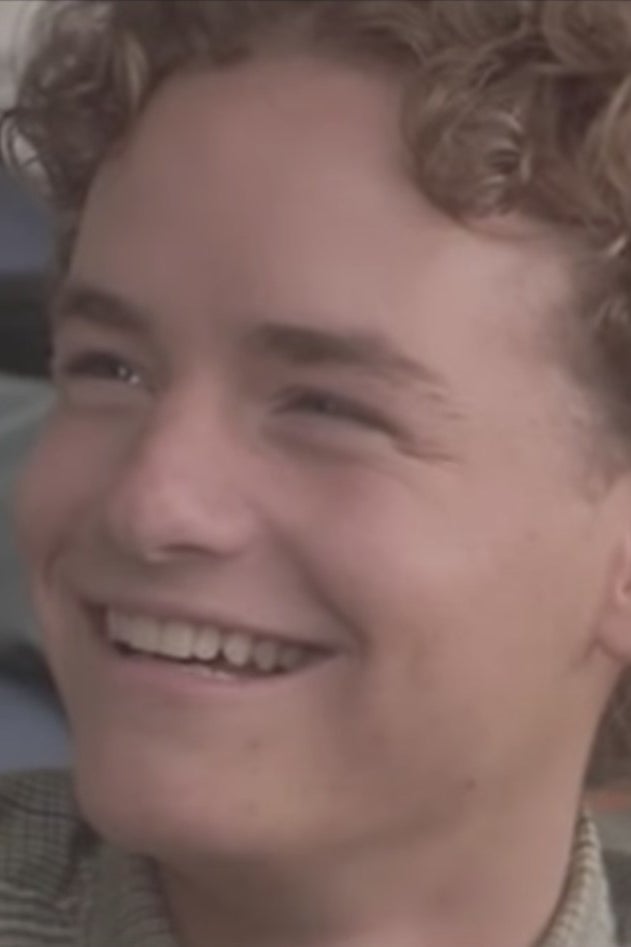 What Christopher is up to now: Since playing the best man and Dermot's younger brother in My Best Friend's Wedding, Christopher grew up to be ONE BIG SNACK. Excuse me. Anyway, Danny went on to star in Malcolm in the Middle as the eldest brother of Malcolm in 2000 and now I guess he DJ's under the name Chris Kennedy. And yes, he's Danny Masterson's younger brother, AKA is Hyde from That 70's Show.
~~Forever and ever, you'll stay in my heart~~