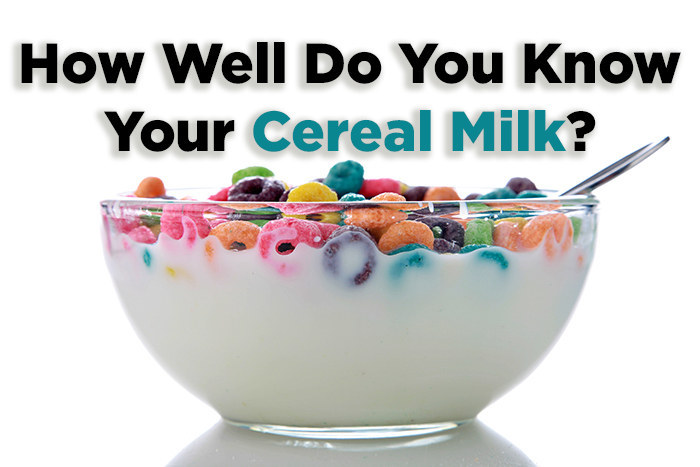 Match the leftover milk with its cereal parentage.
The O's and colored speckles floating in the milk is clearly Toucan Sam's doing.

The cinnamon swirls in every inch of the milk is a dead giveaway.

Only Apple Jacks would leave those red dots floating alongside green soggy pieces in your milk.

The once-crisp-now-soggy rice bites in the chocolatey milk makes it obvious it's Cocoa Pebbles.

The combination of the eight dried, colored marshmallows leaves a distinct greenish-blue tint that can only be Lucky's magically delicious milk.

The chunks of chocolate chip pieces leftover from this sugary cereal can only mean it's Cooooooooookie Crisp!

This colorful milk is the leftover work from Cap'n Crunch destroying the roof of your mouth.

The light brown milk is the result of the only Reese's you eat with a spoon.

Barney! This one is Fruity Pebbles!

There's only one GR-R-EAT cereal that leaves this yellow tint in your milk.