LOOK WHO IT IS! Hilary Duff wearing a leopard print sweater and a charming smile!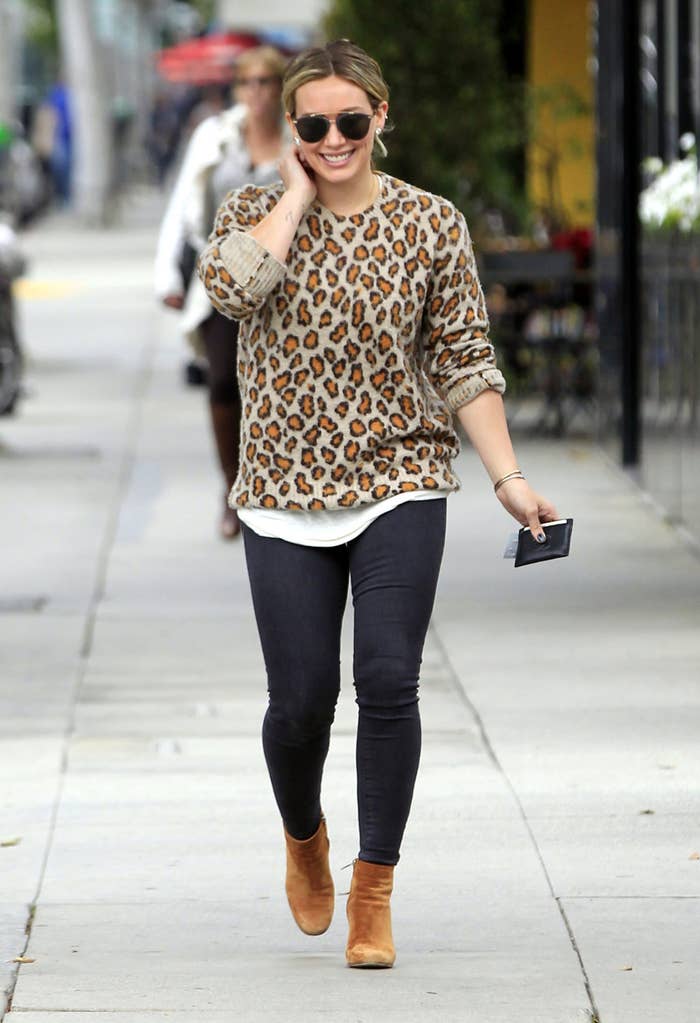 It's a mighty fine day today, isn't it Hilary?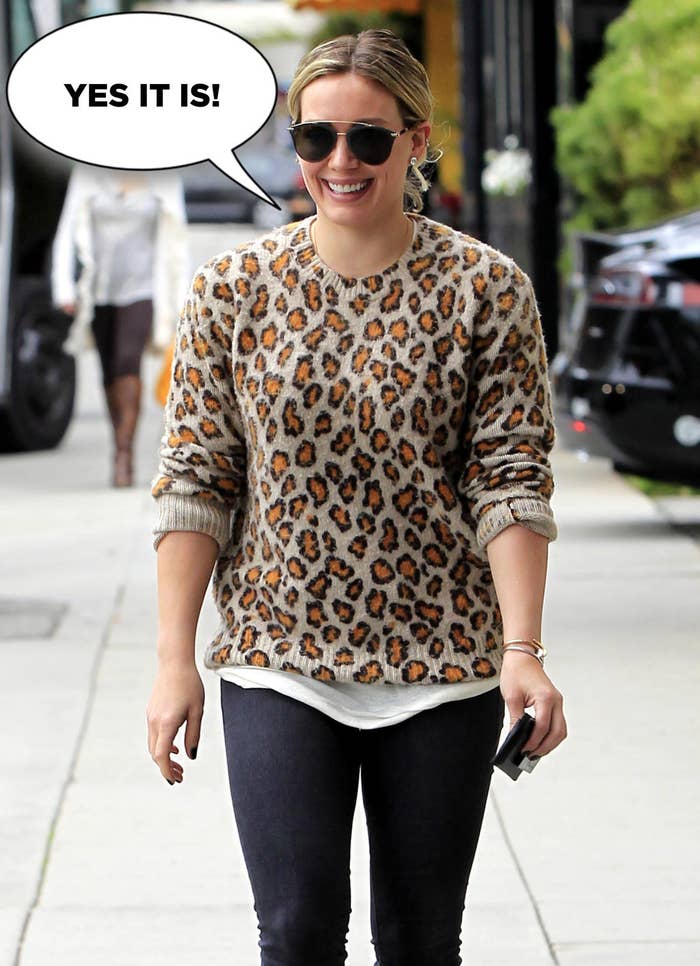 Are you off to a Tinder dat— WHAT'S WRONG, HILARY?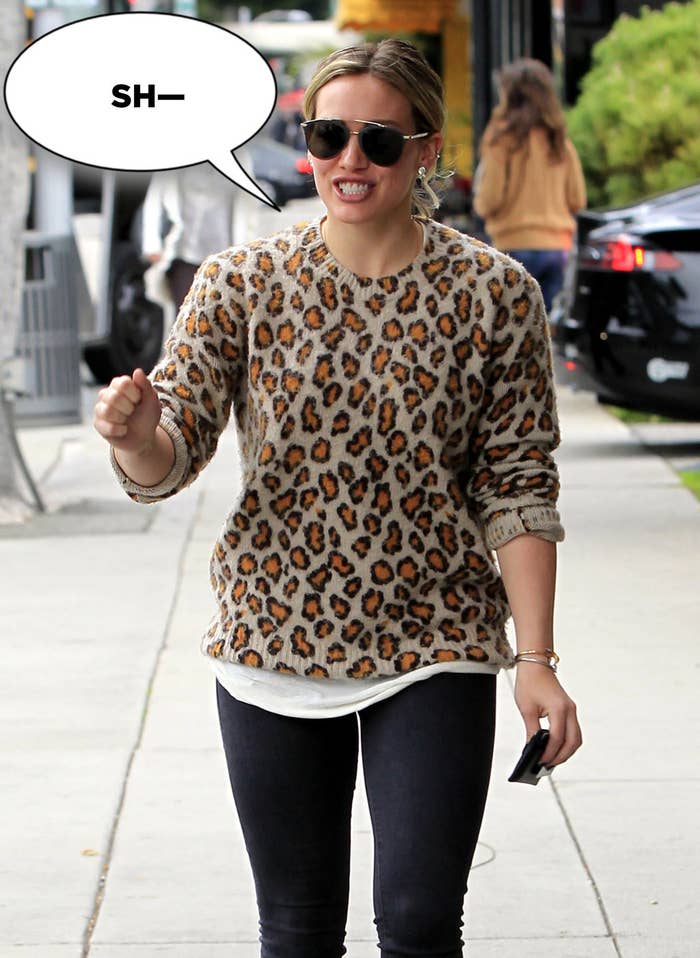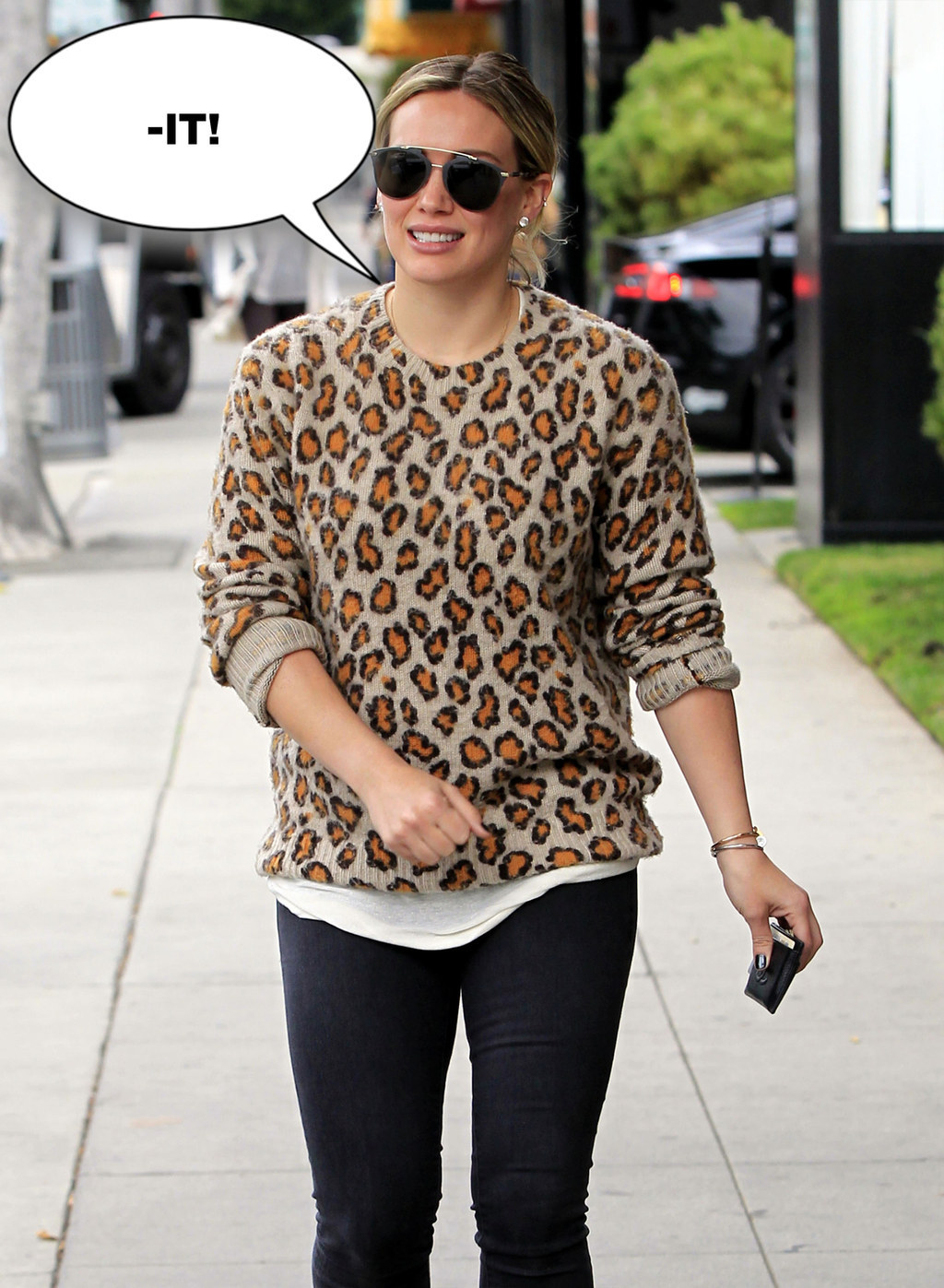 Oh. A parking ticket. Yeah, FYL RN.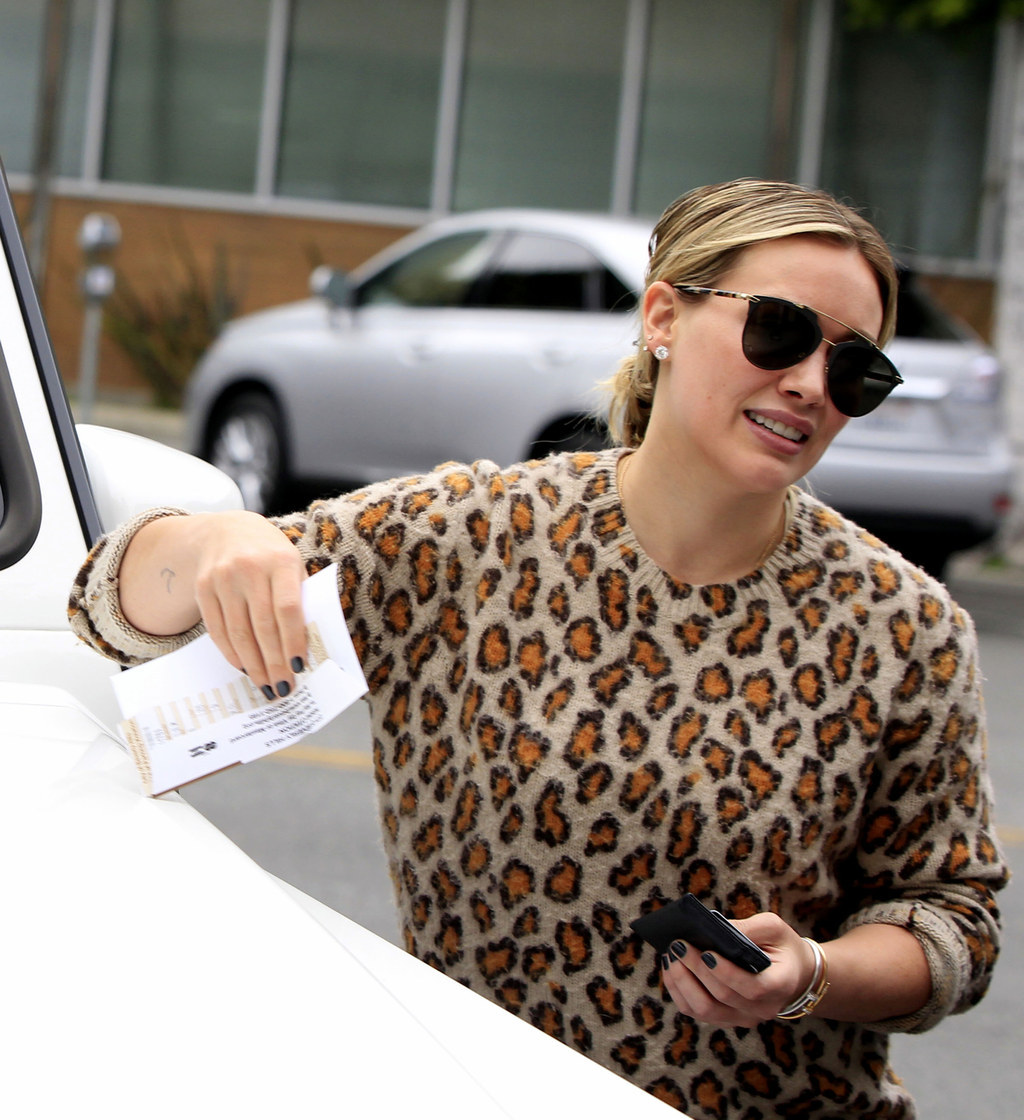 Spirit broken, soul crushed, dumped by Ethan Craft, etc.