We had David Dobrik, aka the King of YouTube and Giving Away Teslas, stop by BuzzFeed to talk about his firsts for our First Times series...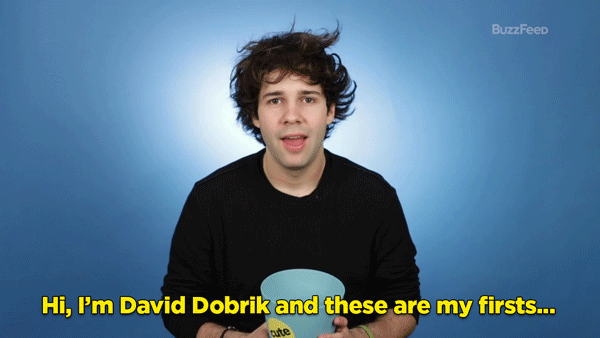 David revealed his first kiss happened when he was 17 years old — which also happens to be around the time he started creating Vines — and the entire kiss was VERY orchestrated, with plotted boob-touching and all: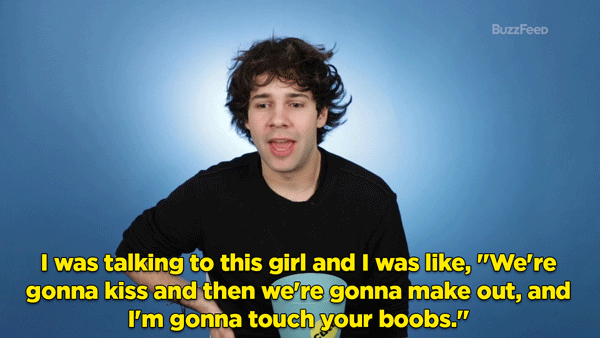 And as if everyone's first kiss isn't innately set up for failure, both parties had snot running from their noses: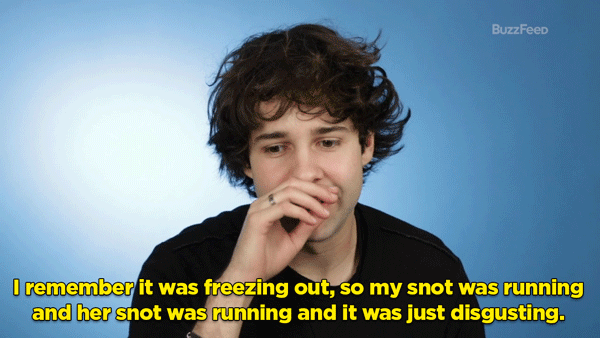 Unfortunately for David and his first kiss co-conspirator, it was "not like the movies":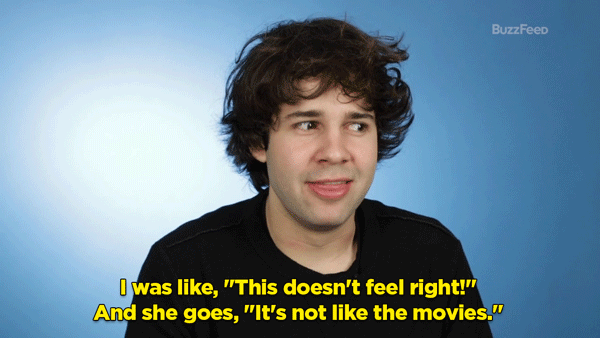 Here's to hoping David's second kiss was a little more magical, sans snot. 😂😂😂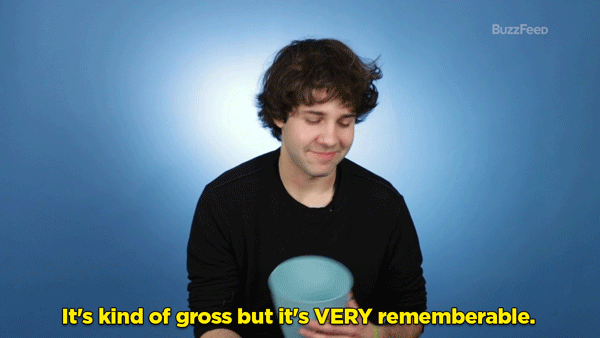 Can't get enough of David? Follow him on Instagram and grab some of his latest merch, and make sure to check back next week for our Puppy Interview with the YouTube star!