According to sources close to the couple, Kim and Kanye's expected baby boy is scheduled to be born on Christmas Day!!! 🎅🎄🎅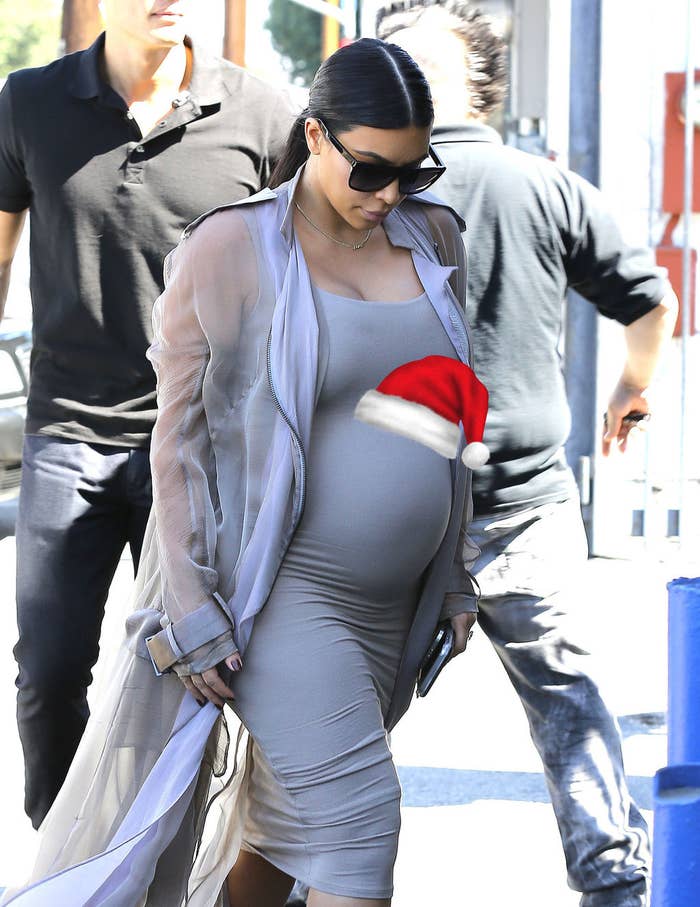 So, this brings us to a quite serious question:
Oops. Something went wrong. Please try again later
Looks like we are having a problem on the server.
What should Kim and Kanye name their Christmas babye?
Sleighing Your Faves West

Dasher-Dancer-Prancer-Vixen-Comet-Cupid-Donner-Blitzen West

Partridge In A Pear Tree West

2051 Presidential Candidate West