Christina Aguilera Was Hilariously Roasted By Her Own Fan After An Old Tweet Resurfaced
"Still no album bitch"
Christina Aguilera hasn't released an album since 2012's Lotus was robbed of ALL the accolades because the general public has trash taste in music.
But back in 2014, a new album looked promising from Xtina!!! She even teased herself in the recording studio on Twitter!
Unfortunately, it's been nearly three years since that tweet, her baby girl has LONG been out of the womb, and there's STILL. NO. ALBUM.
Since stans are stans and keep their receipts, Twitter user @BICONIC followed up with Xtina's tweet from the past and things got real DIRRTY: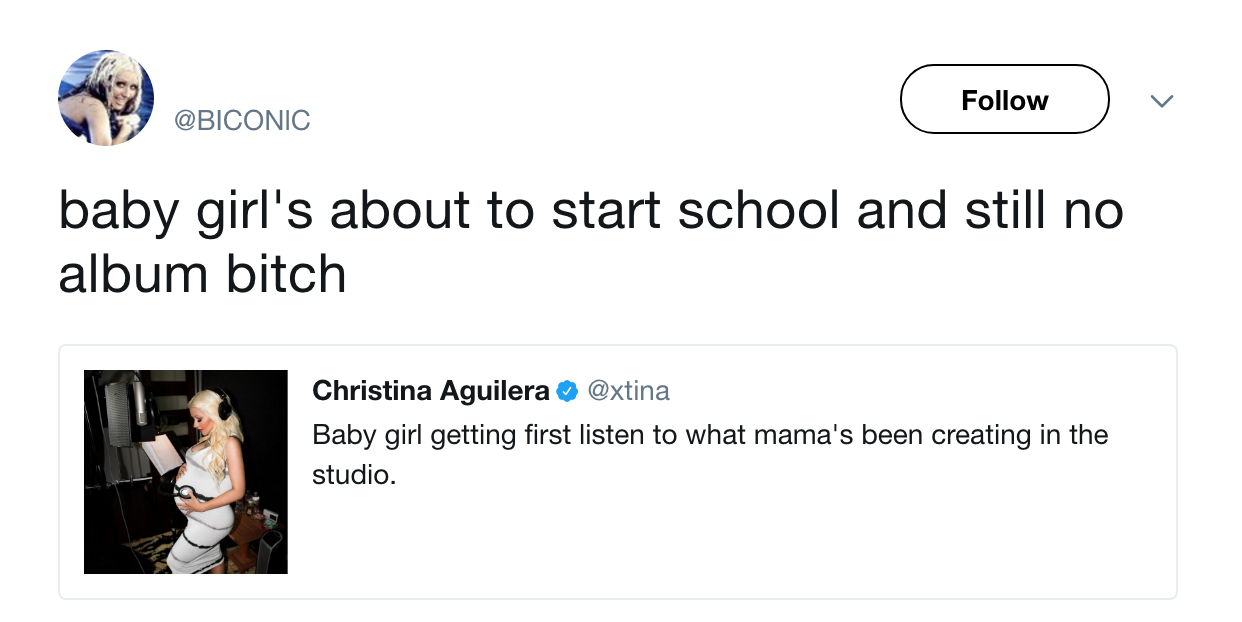 With over 14,000 interactions in just 24 hours, some fans were HERE for the roast:
Though, there were SOME who defended Christina against the roast:
The tea was SPILLED and Oreos were SNATCHED. Give us a new album queen, before a greater revolt rises!