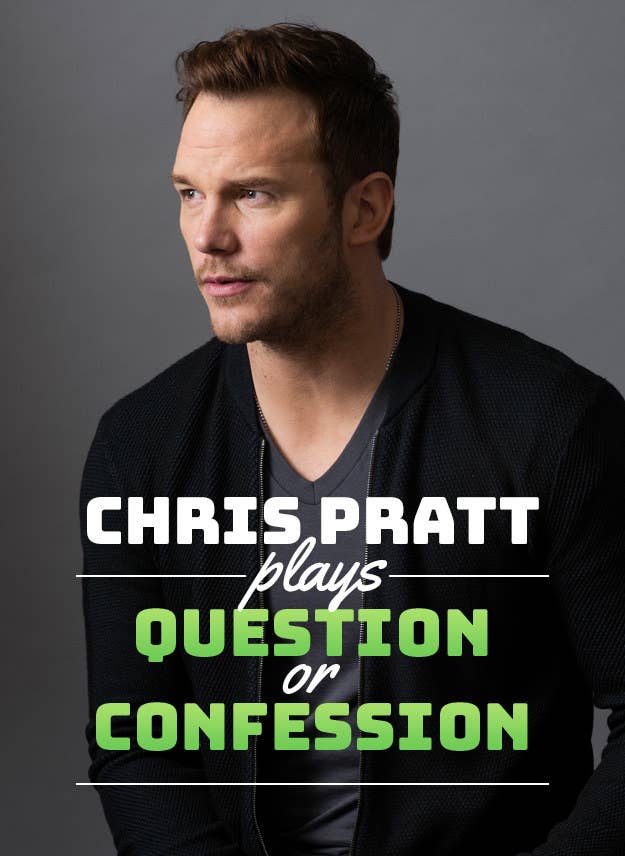 From taming velociraptors to flying spaceships in the cosmos, Chris Pratt has taken Hollywood by storm while stealing America's heart. BuzzFeed sat down with the Guardians of the Galaxy Vol. 2 star for a revealing game of Question or Confession and learned a few things about the A-lister's home and work life that may even surprise the most die-hard fans.
QUESTION: Do you and Peter Quill have anything in common?
CONFESSION: Do you believe in aliens?
QUESTION: If you had to trade lives with Peter Quill, Emmet Brickowski, or Owen Grady, who would you pick and why?
CONFESSION: What is one thing you do at home that bugs Anna [Faris] the most?
QUESTION: What's the best part of returning to film a sequel?
CONFESSION: If you were abducted from planet Earth, which junk food would you miss the most?
QUESTION: What was your favorite scene to film in Guardians of the Galaxy Vol. 2?
CONFESSION: Have you ever ordered a meal for your kid just so you could have a few bites?
And finally, Fuck, Marry, Kill: pizza, alcohol, or Chris Evans?
Catch Guardians of the Galaxy Vol. 2 in theaters Friday, May 5!