WARNING: You WILL be trapped for the rest of your thirsty-ass life if you get to the bottom of this post. Scroll with caution!!!!
1.
Nick Jonas trapped me immediately in January, negating my New Year's resolution of giving up licking my phone screen when a Jonas Brother posts a shirtless photo:
2.
Shawn Mendes warmed me up in the middle of winter and made me wish I were a rotting, wood swing on some damn beach:
4.
Ross Butler showed off his v-lines just in time for V-day, which trapped me so intensely in February, I broke up with all nine of my non-existent boyfriends for the photo:
5.
Chris Hemsworth started off March with a DILF trap powerful enough to cancel Jason Momoa's Aquaman nine months before its release:
6.
Troye Sivan escalated the thirst trap into l'art in mid-March and I'm still blooming for it:
7.
The Rock casually trapped me on Easter Sunday with his two large eggs:
8.
And not long after Easter brunch, Queer Eye's Antoni trapped me with his Hanes, which left me dreaming of his April showers.
9.
Milo Ventimiglia did the impossible at the end of April and somehow trapped me with LAYERS of clothes because he's Milo fucking Ventimiglia:
10.
Henry Golding trapped me in May with just a smirk and I haven't been able to change my lock screen since:
11.
Sam Asghari — Britney Spear's unethically hot boyfriend — continued the May traps with this video of him seamlessly tossing around the Queen of Pop:
12.
Mark Consuelos and Andy Cohen kicked off the summer with a dip in the pool and I've never been more jealous of chlorine:
13.
JVN ended May on a wet note, showing of his happy trail that I'd GLADLY follow:
14.
Sterling K. Brown trapped me in June with a shameless Hotel Artemis plug that I have yet to watch with sound on:
15.
Jason Moama effortlessly kept up the June-trapping by showing off his bulging back muscles...
...which I've stared at for SO long, now all I see is this demon face instead of delicious shoulder muscles— a PUNISHMENT FOR MY RELENTLESS THIRST.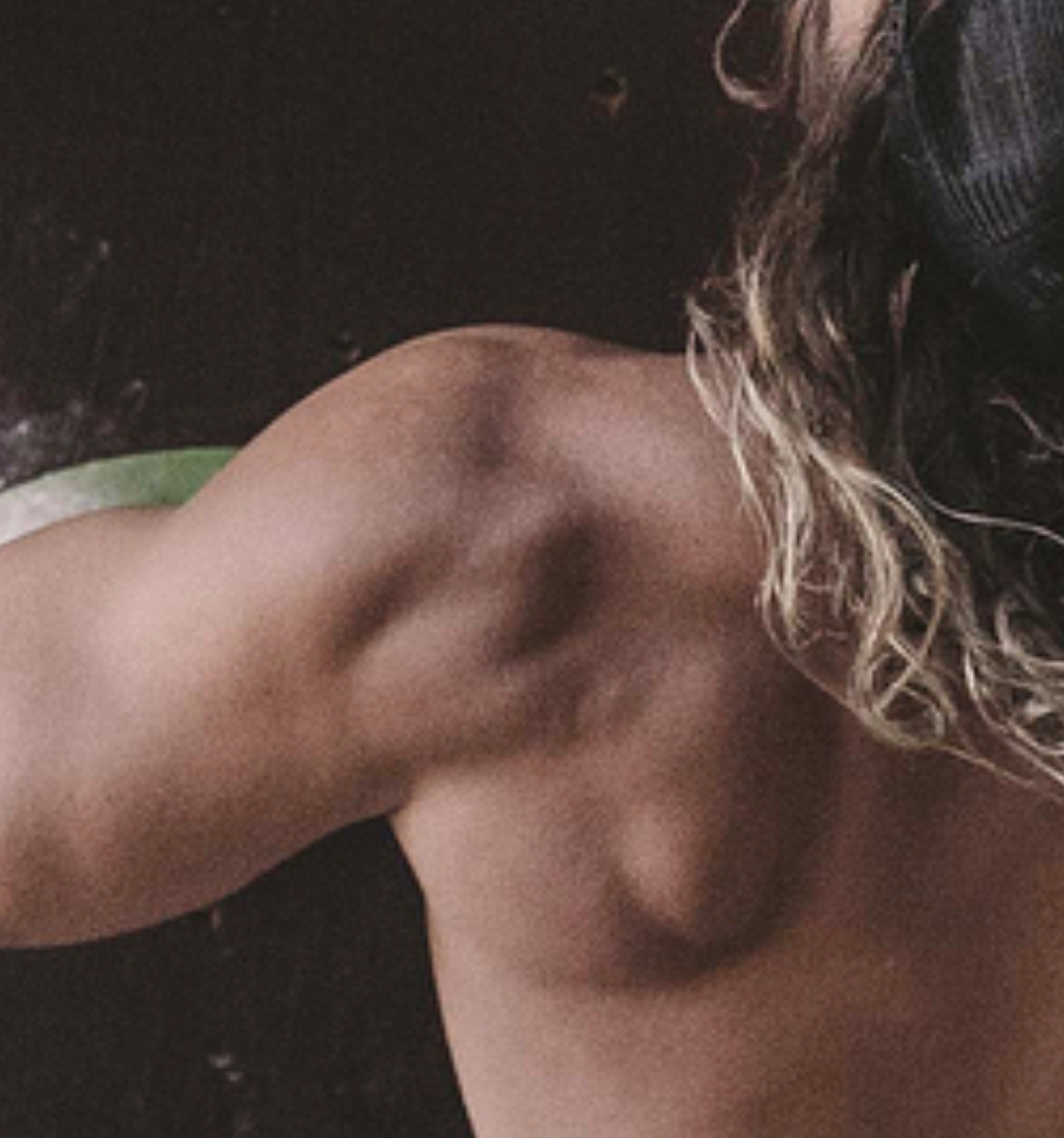 16.
Luckily, Riverdale's Charles Melton chased the back-muscle demons away with a heavenly smize and a slightly unbuttoned shirt:
17.
Karamo — *wipes drool off keyboard* — continued where Charles left off and unbuttoned even MORE, giving us one final trap in June:
18.
Nyle DiMarco gave the Homo-sapiens what they wanted by kicking off an abs-filled July:
19.
Followed by KJ Apa's abs:
20.
Odell Beckham Jr.'s abs:
21.
:sqɐ s,ɐnɥsoſ ʎuoɥʇu∀ pu∀
22.
But as delicious as those abs were, none of them could compare to the trappiness of Jay Ellis' black and white balcony moment:
WHICH DESERVES TO BE ON HERE TWICE:
23.
Liam Hemsworth trapped me immediately in August with those should-be-illegal-in-all-fifty-states Hemsworth genes:
24.
Justin Baldoni had my gayvories dripping in early August with this wholesome DILF trap:
25.
Rafael De La Fuente's had me ~feeling things~ after this mid-August bulge in bed:
26.
And then Ricky Martin went and trapped THIS. HSJgdjsahjfgdjhsagfgasjkfhjkahfdhfdjskfhkfhjsdhfjsdhfhsjdfgjhagfjsgdhjfgjsdhfghhjdsgagfhsdihvnjsdjkahrhebrjlasfuhuhaefkjbjskdbkhgdsiljlkgfhdslhaugrhfuebakrlewiuriegfbdjhsbfjkdsglhruioahtewl;gjhgourghrejkgnjr:
27.
Love Simon's Keiynan Lonsdale was feeling himself in September, and I'm still shaking:
28.
Not long after, I was trapped in a damn tree, thanks to my shirtless boyfriend — not yours — Noah Centineo:
29.
Ross Lynch's oiled and ripped body had me Netflix and ~chilling~ with this trap all October long:
30.
Hasan Minhaj's flawless skin, facial hair, lips, etc., etc., etc., etc., etc., kept me drooling WELL into November:
31.
Followed by Zac Efron's thick AF November beard — WHY DIDN'T YOU ALL WARN ME HE COULD GROW THIS?!
32.
Nico Tortorella gave me something to be thankful for over Thanksgiving with this I-just-wanna-nuzzle-this-chest-hair trap:
REMEMBER WHEN I WARNED YOU AT THE BEGINNING OF THE POST?!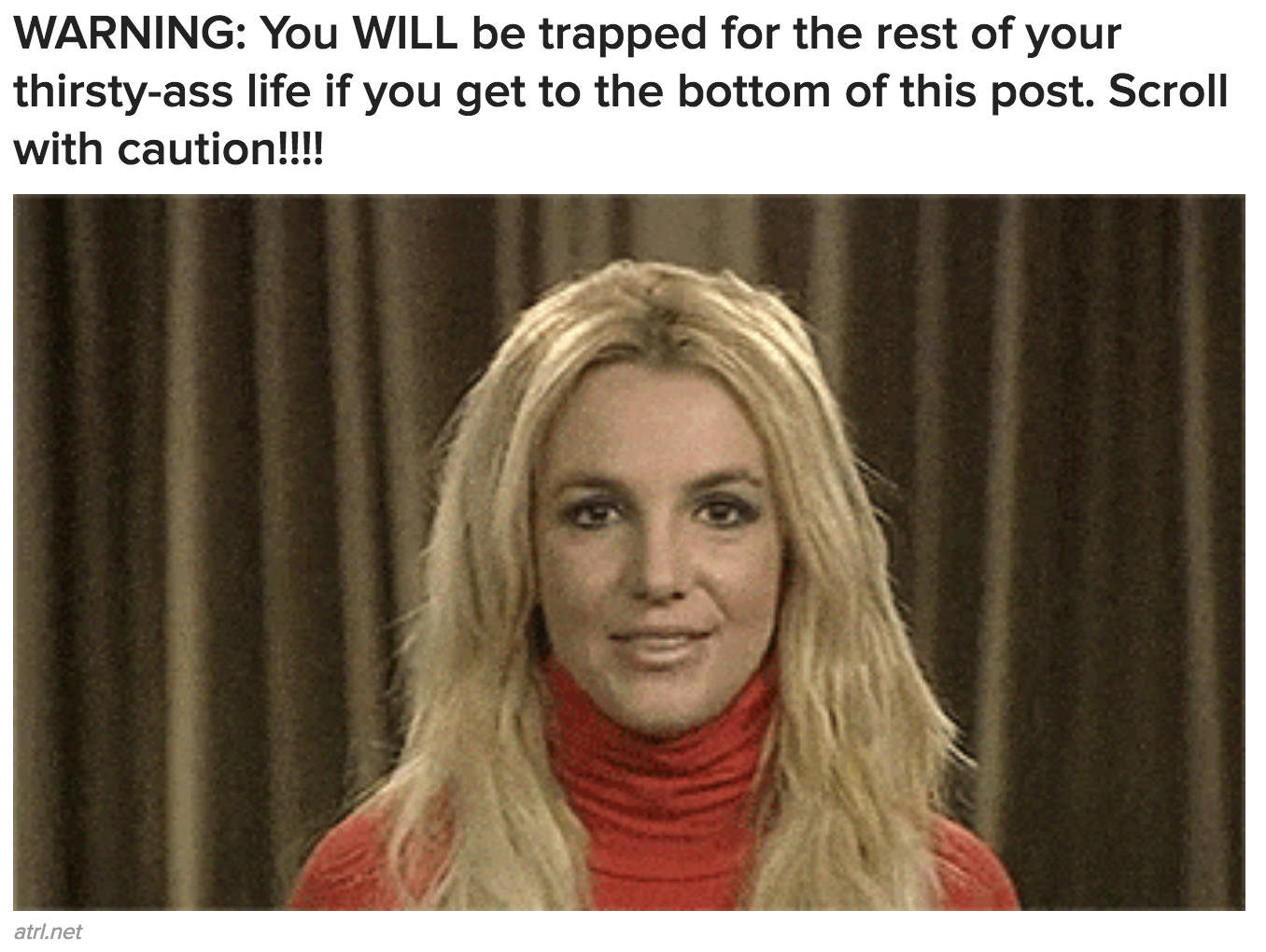 NOW'S YOUR CHANCE TO EXIT THE PAGE BEFORE YOU'RE TRAPPED FOREVER. DON'T SAY I DIDN'T TRY TO YOU WARN YOU!!!!
LO AND BEHOLD, THE THIRST TRAP YOU'LL NEVER BE ABLE TO ESCAPE FROM...
33.
...MICHAEL BAESUS JORDAN!!!!
YOU'RE NOW OFFICIALLY TRAPPED INSIDE A FUCKING B*ZZF**D POST FOR THE REST OF YOUR LIFE!!!!!!! I TRIED TO WARN YOU!