Carly Rae Jepsen Ranked Her Songs And You're Either Gonna Love Or Hate Her Choices
Where did your favorite end up in the ranking?
From the viral pop-anthem "Run Away With Me" to her No. 1 smash single "Call Me Maybe," Carly Rae Jepsen has a discography that would make any pop star seethe with jealousy.
So, in celebration of the release of her fourth studio album Dedicated, we had Carly do the impossible and fill out a bracket with 32 of her OWN songs pitted against each other, forcing her to pick between her own music.
Wanna play yourself? Download and print Carly's discography bracket below and compare your choices with her's!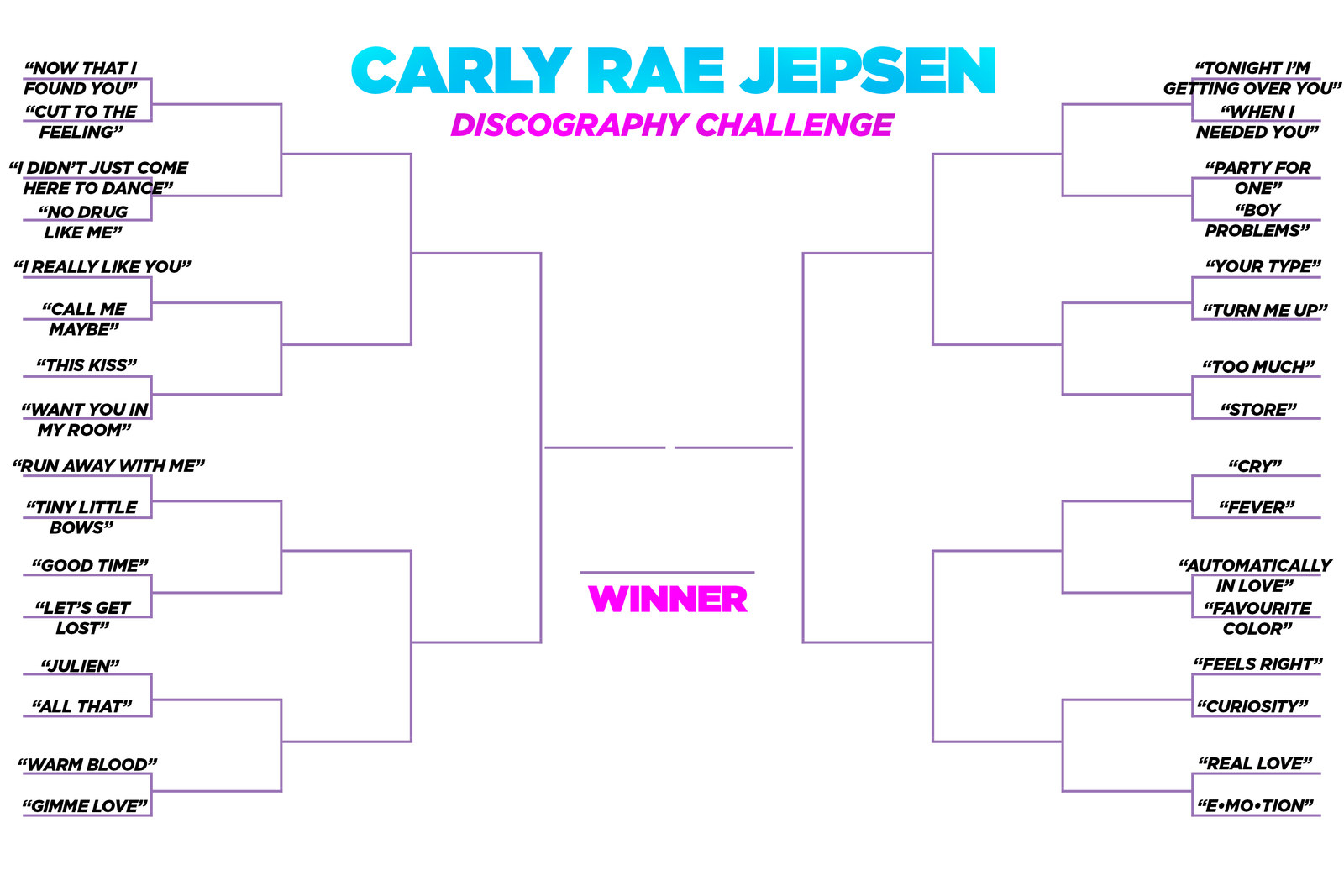 And don't forget to check out Carly's new album Dedicated, out now!